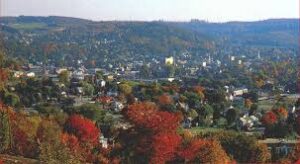 Greetings from Clearfield, Pennsylvania
.
.
From the travels and adventures of the 
"World's #1 Trackchaser"
.
.
Gambler's Raceway Park
Dirt oval
 Lifetime Track #637
The Event
Reprinted with permission from my June 8, 2003 Trackchaser Report. 


THE CLASSIC TRACKCHASER REPORT
Editor's note: This is a CLASSIC Trackchaser Report. What the heck does "Classic" mean? It's simply a Trackchaser Report that comes from my trackchasing archives. For whatever reason (usually not enough time) it didn't get posted to my website when I first made the track visit. Often times a classic TR will not have a video and/or photo album attached. I didn't begin producing my YouTube videos until 2009 (YouTube channel: RANLAY). I didn't begin writing a complete Trackchaser Report until I had seen about 430 tracks. Photo albums were sort of hit or miss during the early years of my trackchasing. Additionally, if you see a website link know that link worked when the TR was originally written. Will it work now? Your guess is as good as mine! Nevertheless, this CLASSIC Trackchaser Report has finally bubbled to the surface and is now available for everyone to see at www.randylewis.org. I hope you enjoy it.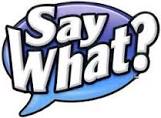 I AM A TRACKCHASER
I am a "trackchaser". I trackchase. Before you discovered my site had you ever heard of trackchasing? Maybe not? So….what the heck is trackchasing? Sit back, take a read and you'll be an expert on my hobby of trackchasing when you're finished.
Here's my best explanation.
Trackchasing is a three-pronged hobby. I'm a racing fan. I love to travel. I love to analyze opportunities to get the most out of everything while saving time and money.
Trackchasing fills the need for all of the above. The racing part of my trackchasing has me trying to see wheel to wheel auto racing at as many different racetracks as I can all over the world. Yes, all over the world. So far things are going pretty well. As this is written, I've seen racing in 82 countries at more than 2,500 tracks. As a matter of fact, I've seen racing at more tracks than anyone else in the world.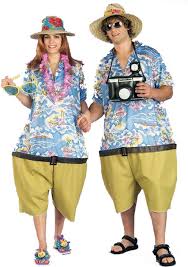 Equally important to me are the things I get to see and experience over the "long and dusty trackchasing trail". I call these adventures "Trackchasing Tourist Attractions". You won't want to miss my "Trackchasing Tourist Attractions" page. Here's the link:  Trackchasing Tourist Attractions or my "Sports Spectating Resume" page, Sports Spectating Resume on my website at www.randylewis.org.
I live in southern California. That's probably the most inconvenient location in the country for seeing tracks in the U.S. Most of the racetracks in the U.S. are located well over 1,000 miles from where I live. As a matter of fact, my average trip covers 5,000 miles and more. I take 35-40 of those trips each season. In any given year I will travel well over 200,000 miles, rent more than 50 cars, and stay in more than 150 hotel rooms.
I get the chance to meet people all over the world. With trackchasing trips to 82 countries and counting just getting the chance to experience so many other cultures, spend time in their homes and meet their friends is a huge reward for being in this hobby. I am indebted to several of these folks for their help and friendship.
It's takes a good deal of planning to do the above and not spend my entire retirement portfolio. I enjoy the challenge, the travel and every other aspect of "trackchasing". In reality, my trackchasing hobby is a lot like being with the carnival. I breeze into town, stay a little while and then head on down the road.
Today's adventure was one more of the 2,000 trips that have taken me up, down and around the proverbial long and dusty trackchasing trail.  If you would like to see where I've been and experience those adventures here's the link: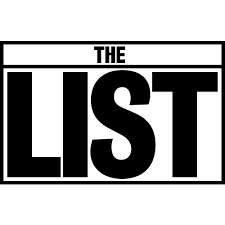 If you've got a question, comment or whatever please leave it at the bottom of this report.  It's very easy to do.  Or you can visit me on Facebook.  Thanks!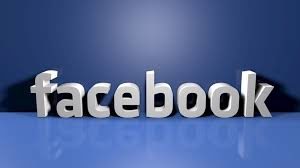 FOREWORD
Sunday, June 8, 2003.
Greetings from Clearfield, Pennsylvania,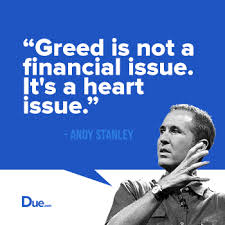 PEOPLE/TRAVEL NEWS
Greed?  What is the definition of greed?  According to Webster, it is taking more than you are entitled too or more than you need. I see greedy people almost every day. As a trackchaser, I got greedy today with very little results.
Following my Saturday night foray (racing story in racing section), to Eldora Speedway I decided to get greedy with my Sunday racing plan.  There are few tracks that race on Sundays.  My original Sunday plan was to play golf and then see the Ninety-Three Speedway in Oak Hill, Ohio.  This track is located in a very rural section of southern Ohio.  I have wanted to visit this track for a long time and have never made it.  I still have not made it.
While I was on this trip, a few other opportunities came up that kicked in my trackchaser greed.  I came up with a plan that might let me get five new tracks (at three different locations) in one day.  I couldn't pass that up!
Back on December 9, 2002 Andy Sivi mentioned that the antique sprints would be racing at the Canfield Fairgrounds in Canfield, Ohio.  I believe I saw something from Guy Smith about this race as well.  (Editor's note:  I did see Andy's note, written Friday, saying this race was cancelled. Unfortunately, I was traveling Friday and Saturday and did not see his note until Sunday night.  Not a problem.  Going to Canfield was actually on the way to Wampum.  It should be noted the race was not on the annual calendar of events the fair board member gave me.  My friend Ed Montgomery offered up the Beaver Run Motorsports Complex in Wampum, Pennsylvania as a road racing option.  Finally, while on the airplane coming out here the Area Auto Racing News advertised a Sunday evening race at the Gambler's Raceway Park in Clearfield, Pennsylvania.  With proper planning, not much sleep and some stiff driving I could go to all three locations and maybe get five tracks.  Why five? Beaver Run has three different tracks. Here's what really happened.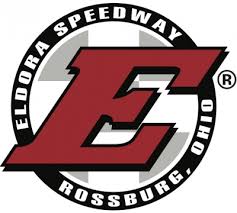 Ed and I stayed overnight in Piqua, Ohio following The Dream $100,000 to win late model race.  We got back to the hotel about 12:30 a.m. early Sunday morning. My new plan called for a 6 a.m. wakeup call (that's 3 a.m. California time!) and a five-hour drive to Canfield, Ohio. I didn't have a phone number for the track or the sanctioning group but guessed they would be racing in the afternoon. I showed up to very large fairgrounds with several buildings and no people.  There were no antique sprint cars.  There would be no argument with other trackchasers about whether the antique cars were really racing or just putting on an exhibition.  I did run into a fair board member who was driving in his pickup truck around the fairgrounds.  He gave me a season long schedule for the "biggest county fair in the country" which showed no antique sprint car races at all.  Oh well, it was on to BeaveRun.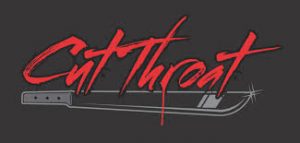 I had called BeaveRun earlier and the enthusiastic woman on the other line told me they would be having racing at three different tracks.  I asked her if it would be "competitive" racing.  I wanted to know if the racing would be countable under trackchasing rules.  She said it was "good racing but not cut throat". Rather than waste my cell phone minutes explaining trackchaser rules to this person I decided to take my chances. This turned out to be a poor choice on my part.
Admission was only $5.  I arrived about 12 noon.  The first track was racing go-karts.  I searched but there were no countable champ karts in attendance.  Strike one.  The second track was pretty much a flat parking lot where individual cars made timed laps.  This doesn't count under our rules.  Strike two. My final option was the 1.53-mile road course.  I had been told the "BMW Club" would be racing today.  At the track when I inquired, I was told it was only a driving school and there would be no competitive racing.  Strike three, you're out, you don't collect two hundred dollars or anything else of value.
My final choice was an additional three-hour drive over to Clearfield, Pennsylvania.  Their program, although advertised to start at 4 p.m., would start at 5 p.m. according to their phone message. Thundershowers were forecast for this afternoon and evening. 
I got to the track early.  I was sitting in the track parking lot watching the race cars pull in.  I was looking for trackchaser Andy Ritter's dad, John, to pull in with his racecar.  This car carries the www.trackchaser.com sponsorship.  No sighting yet.  I was thinking that if Will White hadn't blown his entire marketing budget on this sponsorship HE could be offering high value prizes to the trackchasing membership.
Other news and tidbits while I wait to see if this show would beat the weather. 
What's up with 55 M.P.H. speed limits on I-70 throughout southwestern Pennsylvania?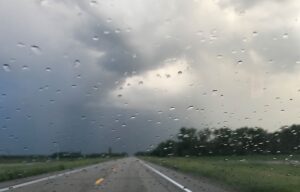 I've been extremely lucky with the weather this season.  I've seen 23 races this season with only one day's worth of rainouts.  That's excellent.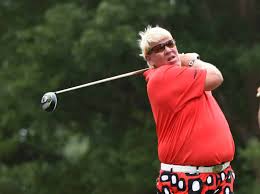 Did you know the 84 Lumber Company (sponsor of golfer John Daly) is headquartered in Eighty Four, Pennsylvania?
I was able to get my delayed travel bags successfully at the Dayton Airport.  I only had to go 48 hours without changing clothes, shaving, or brushing my teeth.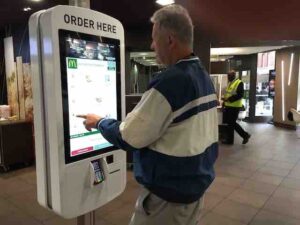 I went into a gas station convenience store for a breakfast sandwich on day one.  I wanted a bacon, egg and cheese bagel.  The server was behind the counter about five feet from me with no one else in the area.  I ordered the sandwich.  He said, "Use the computer screen".  I said, "What?"  "Punch in your order on the screen", he said.  "Can't I just tell you what I want since no one else in here?" I asked. "Nope", the clerk replied.  Therefore, I spent the next couple of minutes wading through the prompts to order my sandwich.  I believe computers are here to stay!
There are abnormally large amounts of advertising billboards that dot the rolling hills landscape of southwest Pennsylvania. One advertised an outlet that has 50,000 hubcaps.  Are you missing a hubcap?  If so, call 1888-1HUBCAP. They may have the one you "lost".
Do you like venison?  There's a lot of it along the roadside of the Ohio/Pennsylvania interstates.  Better get to it before the vultures do.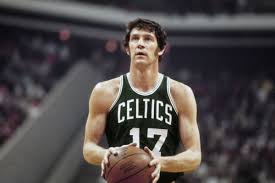 Lots of small towns have tributes signs to their hometown heroes.  Bridgeport, Ohio brags of John Havlichek and Phil Niekro hailing from their town.
Why is there no lane changing when driving through Pennsylvania tunnels?
Did you hear what happened to the guy who played his country music CDs backwards?  Got his truck back……, got his dog back……got his wife back…….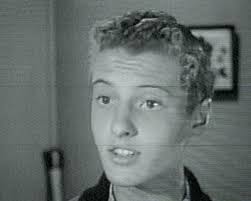 Today is Ken Osmond's, aka Eddie Haskell, birthday. "You're wearing a beautiful dress today, Mrs. Cleaver".  Ken/Ed is 60.
Today is the anniversary of the last tornado to kill more than 100 people in the United States.  On June 8, 1953, this deadly twister struck Flint, Michigan. Allan, do you remember this?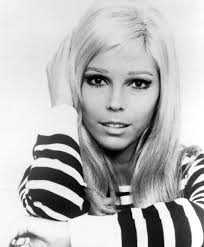 Nancy (These boots are made for walkin' – one of my all-time favorite songs) Sinatra is 63 today.
Rental car mileage when I entered these states during the trip:
Pennsylvania – 768
Ohio – 265
West Virginia – 253
RACING NEWS:  
The Dream Late Model special at Eldora Speedway was not a new track for me.  I make it back to Eldora, one of my favorite tracks, at least once a year.  As a matter of fact, I have made 34 separate trips back to this famous racing venue in very rural Ohio.  My good friend, Jim Sabo, didn't make this race as he was relocating from the Cleveland area to Jacksonville, Florida.  Nevertheless, Ed Montgomery and I did get a chance to see the best late model stock car drivers in the world compete.  It was a fairly average show with qualifying for more than 120 late models taking place in the afternoon (rained out from Friday night) and the $100,000 to win show in the evening.  I'm amazed at how cheaply Earl Baltes sells his refreshments.  How does two diet Pepsis, a cheeseburger, a pizza burger, chicken strips and two racing programs for $10.75 strike you? 
At a Winston Cup race ONE program costs that much or more.  I understand this is Earl's last year to operate the track.  He is the most famous racing promoter in the U.S. going right now. He's 81 years old.  His wife is the same age and works in the steamy snack bar. By the way, his wife Bernice at 81 still wears short shorts.  I estimate Earl makes between four and six million dollars net profit each year from this rural racetrack.  He wears the bill of his hat turned up ala golfer, Jesper Parnivek.  One of my most prized photos (an 8" x 10" no less) is of Carol and Earl in the Eldora pits. 
Racing at Gamblers was rustic.  Races were scheduled to start at 5 p.m. (ad in AARN last week said 4 p.m.).  They charge admission as you drive into the parking lot and you pay from your car.  I arrived at 3:15 p.m. and was about the fifth car in the lot.  At that time there was no one manning the ticket booth and I was not charged admission.
This track is out in the boonies.  It is located amongst the rolling hills of central Pennsylvania.  It is only about an hour north of State College, Pennsylvania home of Penn State University.  The entrance to the track is a winding, rutted one-lane road.  The track is somewhat like Path Valley in the fact that it's located in a big bowl with the track at the bottom of the bowl.  The pits are located off turn two and the backstretch on what looks to be unleveled ground.  Like a few tracks I see the front stretch runs downhill and the backstretch runs up hill. I guess they didn't have laser levels back then! Surprisingly, most of the spins happened in turns three and four after the cars ran uphill.  You would think they would be going faster on the downhill front straightway and spin in turns one and two.
Fans can sit on the hillside, in some relatively large bleachers or in their cars on several terraces that overlook the track. I had an excellent hoagie and Diet Pepsi for just $3.75.  I purchased a current copy of AARN and the RPM racing paper hoping for a racing opportunity on this coming Monday or Tuesday night.  Nothing new for me was scheduled.  I'll stick with racing from Wednesday through Sunday.  I can't recall Carol ever seeing racing five days in a row so I had better not push it any further.  Although, of course I would if there was the opportunity!
Three classes were running today.  They had about 25 topless late models (all were topless except about five or six), 15 modifieds and about 25 street stock type cars. The weather was cloudy and breezy with a forecast for afternoon rain.  At 5 p.m. the cars came out for a few hot laps.  After just a lap or two you could see the track was dusty and already dry slick.  There were several spinouts in practice and in the races.
The first class out was the late models. They ran three heats.  The mods ran two heats and the streets three heats. These six lap heats took about an hour and a half.  At Boone eight heats would take about half that time.  There was a short intermission and they started with the late model 35-lap feature.  This was actually a pretty good race.  They ran caution free for 17 laps before having about 8-10 cautions over the last half of the race.  The race was advertised to pay $2,003 to win if the car raced topless.  The driver also had to agree to give his roof to some lucky fan.
The track was in terrible condition.  It was a lot like Deer Creek's surface in Minnesota a couple of weeks ago.  It was dry and slick which created lots of spins and one lane racing along the bottom. With the track sitting a good distance below where the fans sit the viewing areas are excellent.  The public address system went in and out and wasn't much help.  The race scanner I have did make the afternoon/evening event more entertaining. The officials argued over how to line the cars up and sent someone up to the men's restroom to shoo away boys who were looking into the girl's restroom.  Well, yes, this is America.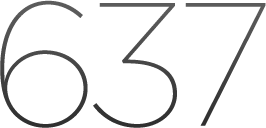 It's Sunday night and track number 637 is in the books.  I'll pick up Carol tomorrow in Harrisburg.  We'll wind our way up the New England coast to Bangor, Maine for their Wednesday night show.  We hope to do some sightseeing along the way.  I'll keep you, my loyal reader posted.  If you like/don't like anything in these reports just let me know.  I enjoy hearing from the folks who write back after getting these track reports.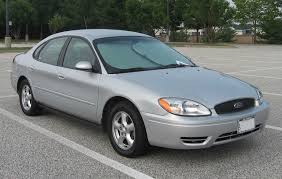 RENTAL CAR UPDATE:  
The Hertz racing Ford Taurus is a good basic vehicle. I'm getting almost 30 miles per gallon with it for the first 1,000 miles or so of this trip.
That's all the news that's fit to print from San Clemente where the women are strong, the men are good-looking and all of the children are above average and Carol is home organizing our new house.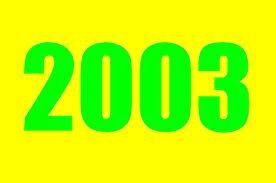 New racetracks visited in 2003
Penton Raceway, Lafayette, Alabama, April 4
Heart O' Dixie (oval), Sayre, Alabama, April 5
Heart O' Dixie (figure 8), Sayre, Alabama, April 5
Virginia International Raceway, Alton, Virginia, April 27
Bowman Gray Stadium, Winston Salem, North Carolina, April 27
Oak Level Speedway, Oak Level, Virginia, April 28
Elko Speedway (3/8 mile oval), Elko, Minnesota, May 23
Elko Speedway (1/4 mile oval), Elko, Minnesota, May 23
Elko Speedway (figure 8), Elko, Minnesota, May 23
Deer Creek Speedway, Spring Valley, Minnesota, May 24
Dodge County Speedway, Kasson, Minnesota, May 25
Trollhaugen Ski Area, Dresser, Wisconsin, May 26
Eagle Valley Speedway, Jim Falls, Wisconsin, May 26
Path Valley Speedway, Spring Run, Pennsylvania, June 6
Gambler's Raceway Park, Clearfield, Pennsylvania, June 8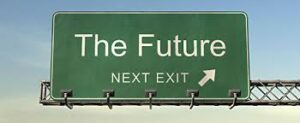 Planned new racetracks for 2003
| | | | | |
| --- | --- | --- | --- | --- |
| WED | 11-Jun | Wacky Wednesday | Speedway 95 | Bangor, ME |
| THR | 12-Jun | Thursday Night Thunder | Beech Ridge Mtr Speedway | W. Scarborough, ME |
| FRI | 13-Jun | Regular program | Lee USA Speedway | Lee, NH |
| FRI | 13-Jun | Backup plan | Wiscasset Speedway | Wiscasset, ME |
| SAT | 14-Jun | Oval | Riverhead Speedway | Riverhead, NY |
| SAT | 14-Jun | Figure 8s | Riverhead Speedway | Riverhead, NY |
| SUN | 15-Jun | "R" rated racing | Muddy Acres | Mecklenburg, NY |
| TUE | 17-Jun | DIRT Modifieds | New Egypt Speedway | New Egypt, NJ |
| FRI | 11-Jul | Regular program | Fergus Falls Speedway | Fergus Falls, MN |
| SAT | 12-Jul | Fair race | Jamestown Speedway | Jamestown, ND |
| SUN | 13-Jul | Dakota Modified Tour | Nodak Speedway | Minot, ND |
| MON | 14-Jul | Dakota Modified Tour | Estevan Motor Speedway | Estevan, SK |
| TUE | 15-Jul | Dakota Modified Tour | Williston-Basin Speedway | Williston, ND |
| WED | 16-Jul | Dakota Modified Tour | Southwest Speedway | Dickinson, ND |
| THR | 17-Jul | Dakota Modified Tour | Dacotah Speedway | Mandan, ND |
| FRI | 18-Jul | Regular program | Cresco Speedway | Cresco, IA |
| FRI | 18-Jul | Backup plan | Rapid Speedway | Rock Rapids, IA |
| FRI | 18-Jul | Backup plan | River Cities Speedway | Grand Forks, ND |
| SAT | 19-Jul | DAY | Jones County Fairgrounds | Monticello, IA |
| SAT | 19-Jul | Early evening | Echo Valley Speedway | West Union, IA |
| SAT | 19-Jul | Late evening | Nordic Speedway | Decorah, IA |
| SAT | 19-Jul | Backup plan | Saaga International Raceway | Doyon, ND |
| SUN | 20-Jul | Regular Program | Redwood Speedway | Redwood Falls, MN |
| SUN | 20-Jul | Backup plan | Buffalo River Speedway | Moorehead, MN |
| FRI | 1-Aug | Figure 8s | Chowchilla Speedway – F8 | Chowchilla, CA |
| SAT | 2-Aug | Figure 8s | Willow Springs Spdwy – F8 | Rosamond, CA |
| FRI | 29-Aug | Figure 8s | Antelope County Frgrds | Lancaster, CA |
| FRI | 7-Nov | SCRA Sprints | Perris Auto Speedway** | Perris, CA |
| SAT | 8-Nov | Special | Irwindale Speedway** | Irwindale, CA |
Thanks for reading about my trackchasing,
Randy Lewis
World's #1 Trackchaser
Peoria Old Timers Racing Club (P.O.R.C.) Hall of Fame Member