From the travels and adventures of the "World's #1 Trackchaser"
I-30 Speedway –  Track #114
Highlights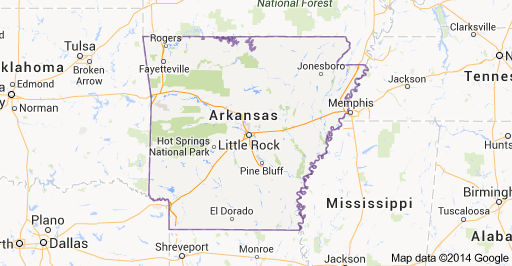 First Arkansas trackchasing visit – 1982.
My very first track to see in Arkansas was visited back on a Wednesday night June 30, 1982.  We were living in the Chicago area at the time.  I didn't begin writing my famous Trackchaser Reports until I had been to about 430 different tracks.  Therefore I don't have too much memory of my visit to the I-30 Speedway.  However, I do remember (from my records) a few things.  Wayne Brooks in the #UFO was the feature winner.  Being a Wednesday night this had to be a late model stock car special event.  My only note from that evening was "Rodney Combs argument".  For those who don't know Rodney Combs was a leading late model driver with the traveling NDRA sanctioning body at the time.  He was fond of arguing the calls of track officials.
Sometimes when I look at the travel and combinations of tracks I saw "back in the day" it's difficult to figure out how I got there and how I made it to the next track.  I didn't have the current form of airline sponsorship program back in 1982.  So how in the world did I get from Chicago down to Little Rock, Arkansas on a Wednesday night with no other tracks seen during that Arkansas trip?  I couldn't tell you for sure but I can tell you for pretty sure.  I was a regional sales manager at the time.  My "region" covered the central third of the country.  In 1983 I would become the Western Regional manager and at one time or another had responsibility for all of our customers from the West coast to as far east as New Orleans.
My responsibility as a sales manager was to work with each of my salespeople some 1-2 times or more per year.  Of course, my salespeople wanted to look extra sharp when the "boss" came to town.  What did that mean?  They would pick me up for breakfast at 7 a.m.  Then we would make more sales calls on the day I was with them than they had averaged all year.  At about 5-6 p.m. they would drop me off at the airport.  Then I would fly all evening to the next rep's city.  They would start the process all over again the next day.  I was working from 7 a.m. until nearly midnight several days of the week.  I was sort of like a "baton" that one runner was handing off to the next.
However, there were upsides to being able to travel to cities all over the country.  I could come to Little Rock, Arkansas, as an example, any time I wanted.  When did I want to come to Little Rock?  On a Wednesday night in late June when the NDRA stock cars were in town!  I guess this "system" worked well for everyone involved.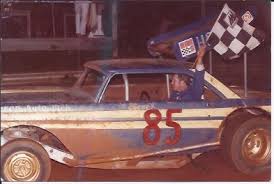 I found this interesting snippet from the encyclopedia of Arkansas History and Culture:
"Opening on June 28, 1956, under the name Benton Speedbowl, the track was originally located on 4.5 acres at the intersection of U.S. Highways 67/70 and Alcoa Road in Saline County. The track was moved in 1959 after the state government condemned and purchased the land on which it was located to build an overpass. The landowner, Charles E. Addy of Benton (Saline County), challenged that purchase in court and was initially awarded damages based on the profit of the business, a total of $20,000. However, the Arkansas State Supreme Court overturned that decision, ruling that Addy was only entitled to be awarded the value of the land, some $6,900. Forgetting these events, many current track-goers attribute the move to a desire to sell alcohol at the races, which is not permitted in Saline County.



Though the track made a new home in Little Rock, it kept the name Benton Speedbowl through a succession of owners into the early 1980s, and many long-time fans still call it by that name. The owner as of 2009, Joe Clay, purchased the track out of bankruptcy in 1987 with partners Ron and Odus Pack. After various shares of ownership changed hands a few times, Clay became the sole owner in 1990. The property consists of the track itself, concession stands, restrooms, storage buildings, and seating for approximately 3,500.



Over the course of the season, the track draws hundreds of drivers from all over the country, including full-time drivers and part-time hobbyists. Some have compared the relationship between dirt track driving and paved track National Association for Stock Car Auto Racing (NASCAR) to that of minor league baseball to the majors, a comparison given some credence by the success of Arkansas native Mark Martin, who won the 1974 Arkansas State Championship at the I-30 Speedway at age fifteen before going on to a successful career in NASCAR.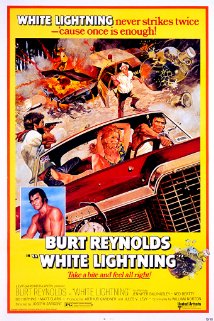 The track itself has also been seen by a national audience. It was one of several Arkansas locations used in the shooting of the 1973 film White Lightning, starring Burt Reynolds."
Even though I saw racing at the I-30 Speedway more than 30 years ago the track was in operation long before I ever got there.  Through 2014 it's been in operation for 54 years.  It's a quarter-mile high-banked red clay oval.  That's really my favorite type of race track.  A speedway has to be doing something pretty well to have stayed in business for more than 50 years.  In point of fact there are very few tracks that can point to 50 years of operation.



You might have remembrances about the I-30 Speedway.  If so, please feel free to share in the comments section below.  If you have any photos from back in the day, send them to me at Ranlay@yahoo.com.  I'll try to include them here.