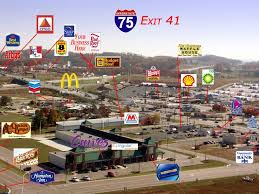 Greetings from London, Kentucky
.
.
From the travels and adventures of the 
"World's #1 Trackchaser"
.
.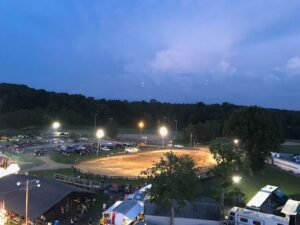 Laurel County Fairgrounds
Dirt oval
 Lifetime Track #2,462
The EventVideo PlusPhotos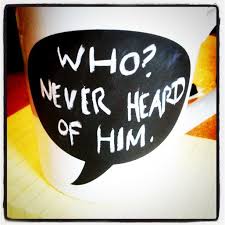 THE EVENT
I am a "trackchaser". So, what the heck is that? I get that question from racing and non-racing people all the time. This is a difficult question to answer. Why? Because after I do my best to respond people still say, "I've never heard of such a thing"!
Here's my best explanation.
Trackchasing is a three-pronged hobby. I'm a racing fan. I love to travel. I love to analyze opportunities to get the most out of everything while saving time and money.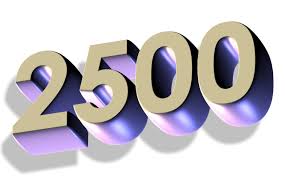 Trackchasing fills the need for all of the above. The racing part of my trackchasing has me trying to see wheel to wheel auto racing at as many different racetracks as I can all over the world. Yes, all over the world. So far things are going pretty well. I've seen racing at nearly 2,500 tracks in 80 countries. As a matter of fact, I've seen racing at more tracks than anyone else in the world.
Equally important to me are the things I get to see and experience over the "long and dusty trackchasing trail". I call these adventures "Trackchasing Tourist Attractions". You won't want to miss my "Trackchasing Tourist Attractions" page. Here's the link:  Trackchasing Tourist Attractions or my "Sports Spectating Resume" page, Sports Spectating Resume on my website at www.randylewis.org.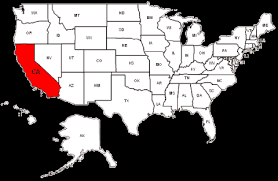 I live in southern California. Most of the racetracks in the U.S. are located well over 1,000 miles from where I live. As a matter of fact, my average trip covers 5,000 miles and more. I take 35-40 of those trips each season. In any given year I will travel well over 200,000 miles, rent more than 50 cars, and stay in more than 150 hotel rooms.
I get the chance to meet people all over the world. With trips to 80 countries and counting just getting the chance to experience so many other cultures, spend times in their homes and meet their friends is a huge reward for being in this hobby. I am indebted to several of these folks for their help and friendship.
It's takes a good deal of planning to do the above and not spend my entire retirement portfolio. I enjoy the challenge, the travel and every other aspect of "trackchasing". In reality, my trackchasing hobby is a lot like being with the carnival. I breeze into town, stay a little while and then head on down the road.
Today's adventure was one more of the 2,000 trips that have taken me up, down and around the proverbial long and dusty trackchasing trail.  If you would like to see where I've been and experience those adventures here's the link: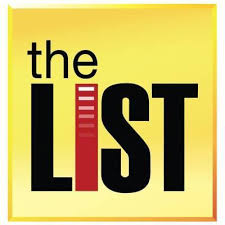 If you've got a question, comment or whatever please leave it at the bottom of this report.  It's very easy to do.  Or you can visit me on Facebook.  Thanks!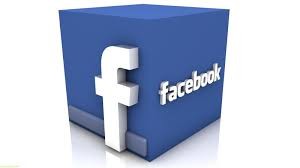 FOREWORD
Tuesday, July 10, 2018.
The hobby of trackchasing is relatively simple when you think about it. Here's how it works in a nutshell. Trackchasers try to see racing at as many different auto and truck racetracks as they can. The true trackchaser will bypass the most competitive thrilling auto race that could possibly exist in order to add one more "new" track, of whatever quality, to his or her lifetime totals. Trackchasers aren't as much of a racing "fan" as a "collector" or "counting" fan.
Trackchasers must meet the rules of trackchasing. What are those rules? Roughly speaking a trackchaser must see cars or trucks race on an oval, figure 8 or road course configuration. The classes competing must be open to adults. The racing must be "competitive racing" where all of the cars and drivers start the race at the same time and race for a certain number of laps or time.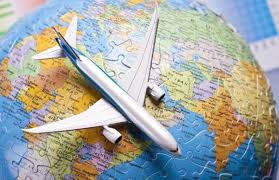 The leading trackchasers in the world have seen racing at more than 1,000 different locations/configurations. Currently there are about 10 people who have seen racing at more than 1,000 racetracks. I've seen racing at almost 2,500 tracks. That's nearly 700 tracks more than the person in second place. That's why I am commonly referred to as the "World's #1 Trackchaser" by the media covering the hobby.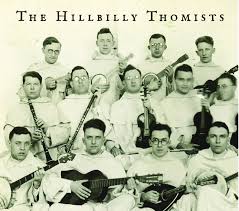 I just told you what is acceptable in the hobby of trackchasing. So what is not acceptable? Motorsport forms such as motorcycle racing, boat racing, flat kart racing, drag racing and demolition derby do not count in this hobby. A collection of white men met many years ago and came up with the rules. I was not part of this group.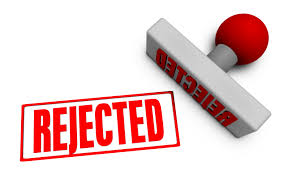 At a young age I tried to join the trackchaser group. My application was not approved. Trackchaser Guy Smith, wrote the original guidelines and kept track of things in the early days. At his request to the general public I sent my track list to him via U.S. postal system. I sent it to the address he had provided. I never heard back from Mr. Smith. I took this to mean that I wasn't welcome in the hobby of trackchasing.
Later I would join the hobby at the invitation of trackchasing commissioner Will White (above center). A few years after that I voluntarily resigned due to the mismanagement of the hobby's leadership by Mr. Smith. Although I successfully resigned my records can still be found on the group's website.
Trackchasing requires a lot of travel. I live in Southern California. Most of the racetracks are a long, long way from my little corner of the country. Before I depart on a trackchasing trip I must be cognizant of several important potential roadblocks. There are certain things that can happen at the track which nullify my ability to count the track at a particular location.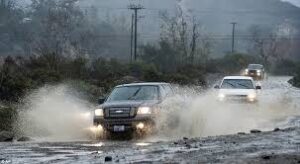 The biggest thing that can prevent me from counting a track after I may have traveled thousands of miles is the weather. Rain is the biggest culprit. When I go on a trackchasing trip not only do I have to worry about getting there as quickly and cost-effectively as I can but I have to check the weather forecast as well. It doesn't take much for a dirt track race to be canceled by wet weather.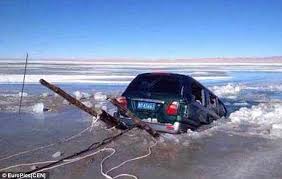 Excess heat can also cancel a racing program. I'm not really talking about 100° plus temperatures with heavy humidity although that has canceled a show or two during my time. I'm talking about heat during the winter. That's right! When temperatures are too warm the ice melts and the ice racing dates of January and February will not happen. That's why I never went ice racing until I had a sponsorship from my friends at the airlines. I couldn't risk buying a non-refundable airline ticket and having the ice races cancelled at the last minute.
Another thing that could prevent me from counting a new track is showing up on the wrong date. I did that once. I showed up at a month late! I had recorded the date improperly in my future tracks planning database. Ouch.
Or I could show up at a track that I have already seen previously. I've done that a couple of times. It is somewhat difficult when you see as many tracks as I have to make absolutely sure that you are not returning to the same remote county fair that you saw 12 years ago and probably more than 1,000 tracks ago. I do my best to guard against that but I'm not perfect.
Another big reason for not being able to count the track is because no racers show up that meet trackchasing rules. I mentioned to you that demolition derbies do not count in trackchasing. There are lots of demolition derby promoters where 95% of their focus is on demolition derby. Sometimes they may offer some form of "competitive" racing on an oval, figure 8 or road course just as a diversion for their demolition derby fans.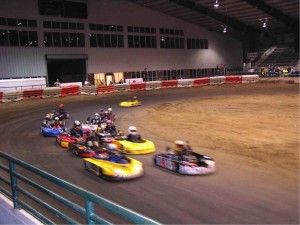 The world of karting is particularly problematic in this regard. Most kart racers compete in what is called a "flat" kart. Flat karts are not an acceptable form of racing car according to trackchasing rules. It's important to remember that I had zero to do with the rules of trackchasing. If you don't like how the trackchasing rules handle a particular situation I'm not the guy to blame.
Let me give you a real life example of when I showed up at a race location and they didn't have any cars that met trackchasing rules for acceptable racing competition. Back in 2015 I came to the Laurel County Fairgrounds in London, Kentucky. The race before I had seen racing at the Alameda County Fairgrounds in Pleasonton, California (track #2,116). The night after my Kentucky visit I would see racing the Trimble County Recreational Facility in Bedford, Kentucky (track #2,117).
 
So what happened at Laurel County? The event was promoted by Top Dog Promotions. Through today I've probably seen about ten of their racing programs. However, on the night that I went to London, Kentucky I had only seen one or two. I was still getting my feet wet with Top Dog Promotions.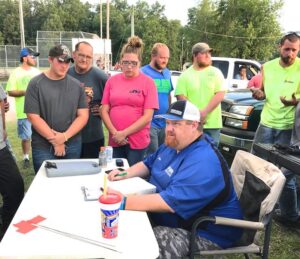 I'm pretty sure that Top Dog Promotions is headquartered in Warsaw, Kentucky. Warsaw is close to Cincinnati. Top Dog will promote more than 50 shows in a single year. John Peck is the owner and promoter of the organization. Overtime he and I have become friends as I have continually bugged him about his upcoming racing shows. I think he sort of likes the idea that a guy all the way from California will come to see his events.
Sadly on that date in 2015 I had driven out of my way to get over to London, Kentucky. On that evening they didn't have anyone willing to compete in the circle track race. I mentioned that Top Dog Promotions focuses on demolition derby. The demolition derby events pay about five or ten times more than the circle track racing. Drivers don't want to risk their car getting banged up in a low-paying circle track race that might knock them out of a chance to win more money in the demolition derby. I can understand that. I left London, Kentucky at the Laurel County Fairgrounds on that warm and humid night in 2015 with a big "goose egg" to show for my efforts.
Tonight I was making a return visit to the fairgrounds in London, Kentucky. I didn't have any real assurances that I was going to see a circle track race tonight. London, Kentucky is outside of the two-hour driving circle that goes around the TDP headquarters of Warsaw, Kentucky. Racing competitors of circle track don't travel all that far to compete. There just isn't enough money in it to make it worthwhile. Nevertheless, I was willing to give the Laurel County Fairgrounds another shot. What did I have to lose? It was a Tuesday night and I didn't have any other tracks, that I had never seen before, racing tonight.
If no cars showed up tonight my day was not going to be a total loss. This morning I had hustled my car over the Nashville airport to close out my rental car contract. I simply drove into the rental car garage like I normally do. They checked the mileage and the gas tank level and gave me my receipt.
I use a lot of strategy in my hobby of trackchasing. I do this for a couple reasons. Number one it makes things a lot more convenient for me. Number two, using the proper strategy is likely to keep my expenses in check. My use of strategy is similar to how a baseball manager manages the game. There are no guarantees that my strategy will work every time but it will work more often than not.
 
Today without ever getting out of the seat of the National Car Rental Racing Toyota Camry I both closed out my contract and then drove the rental car out the exit gate with a new contract in the very same car. Did you know you can do that? You can. I will be able to keep the same car without moving any of my gear from one automobile to the next. I liked the Camry I had. It's a decent riding car, has a good audio system and gets great mileage.
It was going to be a three hour and 15-minute drive from Nashville up to London, Kentucky. On top of that I would lose an hour moving from the central time zone to the eastern time zone. Racing was scheduled to begin at 7:30 p.m. Eastern time. That meant I could leave as late as 3 p.m. and still make the race. It was 11 a.m. when I started my new rental car contract. This gave me four hours of "free time" before I needed to head to the track.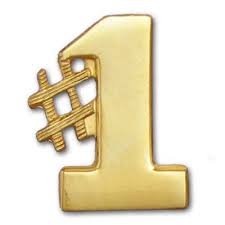 I'm a big fan of halls of fame and museums. I've seen a lot of them as it relates to sports, entertainment and other genres. The very top attraction, according to TripAdvisor.com, in the city of Nashville is the Country Music Hall of Fame and Museum. I had never been there. That was going to change today.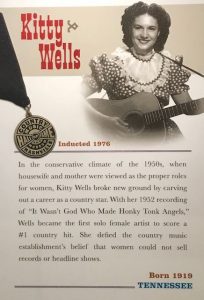 I would have about two hours to tour the museum. That wasn't a lot but I hoped it would be enough. I drove into Nashville and found some side street parking for four bucks. Then I paid $23.95 for my admission ticket to the museum. I saved a couple of bucks because my driver's license says that I am aged. I don't act like I am an aged person but my driver's license is its own little piggy bank.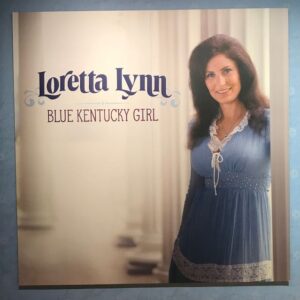 I enjoyed my two hours in the museum. There were two main highlights for me. The first was a 20-minute film narrated by Glen Campbell. The film focused on all of the television appearances from the beginning of TV in the 50s until now by country music entertainment artists. It was wonderful taking a walk down memory lane over the past 70 years with many of the people that I loved as entertainers so much.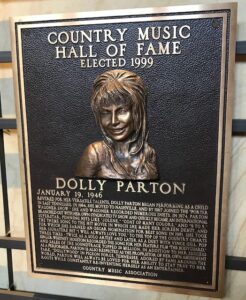 The second highlight was going into a rotunda exhibit where the plaques of all of the people enshrined in the Hall of Fame are affixed to the walls. I examined every plaque up close. I took photographs of the artists that I had either seen in person and/or really appreciated during my lifetime. I enjoyed that. I hope you will too when you look at my photo album.
I grew up in central Illinois. That's sort of the Mason-Dixon line that separates the north and the south. If you live in central Illinois you are considered a southerner by Chicago standards. However, if you live in central Illinois I'm sure that someone who lives in Birmingham, Alabama thinks you're a Yankee. I would love to have been a true southerner but as I say I was sort of on the line.
Want to see my photo album from the visit to the Country Music Hall of Fame and Museum?  Check it out with the link below.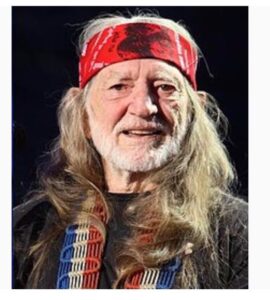 My visit to the Country Music Hall of Fame and Museum in Nashville, Tennessee
I've never been a huge rock 'n' roll fan. However, I will tell you this. I think I enjoyed my time at the Rock and Roll Hall of Fame up in Cleveland, Ohio just a little bit more than I did today's museum in Nashville. I liked them both but if I had to pick one over the other as an entertainment venue I guess I would go with the Rock and Roll Museum.
From the Country Music Hall of Fame and Museum I headed back to where my car was parked. However, I got lost and probably walked about a mile out of my way. It was hot and humid. The temperature was 89° but the feels like temperature was 107. That's never a good thing. Finally, I found the car.
I'm thankful that the National Car Rental Racing Toyota Camry has a stout air-conditioner. It made that three-hour plus drive up to Kentucky a lot more bearable. I pulled into the Laurel County Fairgrounds a few minutes ahead of race time.
THE RACING
Laurel County Fairgrounds – London, Kentucky
The cost of tonight's entertainment was a real bargain. A ten-dollar bill would admit me to the fair. That 10 bucks also covered my admission to the demolition derby/circle track racing. Additionally all of the carnival rides were included in my $10 admission. Finally, the real topper was that professional wrestling was taking place tonight. Yes! The wrestling was covered by that single ten-dollar bill as well!
You might think that being at a racing event with professional wrestling would be a brand new situation for me. Nope. I went to a race one night in Springfield, Illinois and they had professional wrestling between races!!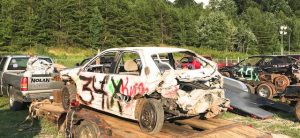 I walked into the pit area to examine the racing competitors up close. It is virtually impossible to visually discern if a four-cylinder junk car is racing in the demolition derby event or circle track. After walking through the entire pit area I still had no real idea if there were any circle track cars racing tonight or not.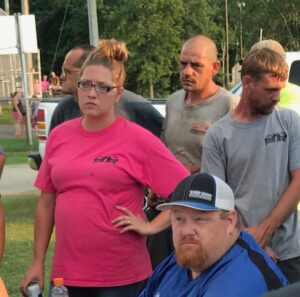 I had only one choice. I walked up to John Peck the owner of Top Dog Promotions. I asked if he had good news or bad news for me in terms of tonight's circle track racing. At that particular point in time I didn't know if I had driven all the way up to the Laurel County Fairgrounds for a second time in vain or not. However, tonight John had good news. There were TWO circle track racers in the pit area!
Two cars is the absolute minimum required in order to have a race by trackchaser rules. There is one situation where one car that meets the rules and one car that doesn't meet the rules with its driver can be allowed to count. However, I don't feel like boring you with those details right now.
Whatever, there were just two circle track cars in the pits. Despite that I have learned never to count your chickens until they hatch. One car might not start and if it doesn't then there is no race. The driver might be called away to work or to attend the birth of his child at the last minute at the hospital. Any number of things could happen to reduce the two cars to only one. If that were to happen my entire day would be ruined, from a trackchasing perspective.
I attended tonight's drivers meeting. John Peck holds a separate driver's meeting for each of his racing classes. Tonight that meant a driver's meeting for the small car demolition derby group and the big car group. It also meant a very very brief meeting for the two circle track racers!
It was interesting to hear what John had to say to his drivers in their meetings tonight. He really focused on two things. The first was to be safe. He cautioned the drivers that if he made a ruling against them based upon safety it was for their own good. Then he told the drivers that they basically needed to behave by the Golden rule. They shouldn't be doing things out on the track that they wouldn't like other drivers to be doing to them. That was about it. The drivers all nodded in agreement that they understood and John sent them on their way.
It seemed like John decides the order of the races a little bit differently each night. I don't follow his rationale all that closely but that's how it seems to me. Tonight there would be four demolition events, and a power wheels event before the one and only circle track race.
Following tonight's racing I had more than a three-hour drive to my hotel in Seymour, Indiana. They started the power wheels event promptly at 7:30 p.m. Power wheels are those little plastic battery powered cars that five and six-year-olds drive around the backyard. Tonight they had about 10 of them. The little kids had their own demolition derby for about 10 minutes.
If the circle track race had been the first competition of the night I might have left immediately for the drive up to my motel. However, that would not be the case. I was going to have to wait awhile to see two circle track cars compete in a ten-lap race. Until I saw that my trip to the fairgrounds didn't mean a thing as regards play hobby of trackchasing.
I watched all of the demolition derby competitions. When one was finished it took a few minutes to get all of the debris and disabled cars pulled out of the arena. While that was happening I was touring the small fairgrounds.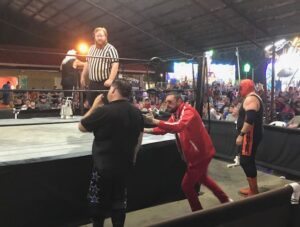 The delays did give me the opportunity to catch some of the pro wrestling action. As you know professional wrestling is not exactly the kind of wrestling they do in the Olympics. Some would say it's fake. I'm with President Trump on this one. Tonight's wrestling truly was fake.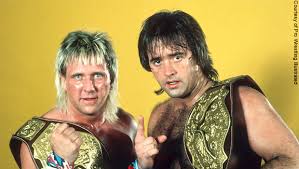 Remember, this was a pretty small county fair in Kentucky. Nevertheless, the "Rock and Roll Express" featuring Robert Gibson and Ricky Morton was on the card. I don't follow pro wrestling. However, I did learn that these two guys have been pretty "big" over the years in their sport.  That's what made the fact that they showed up at this fair so unusual. A picture of them from "back in the day" is above. Don't miss my video.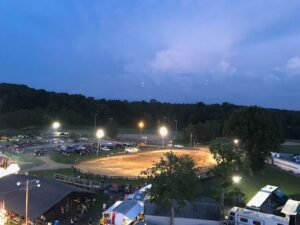 I also took the opportunity to ride the Ferris wheel. As we went around it gave me a great view of the entire fairgrounds including the derby ring. I wanted to make sure that I wasn't over by the wrestling ring or on the Ferris wheel when the circle track race happened. If I missed the one and only trackchasing countable race that would have been a real bummer. I very much enjoyed meeting Jeremy Goodrich, Top Dog Promotions' top competition official. He noticed that I had been to a couple of the previous shows and came up to say hello. We enjoyed exchanging information about what he does and what I do during the night.
Jeremy told me that he had competed in demolition derby against Top Dog Promotions owner John Peck in the early days. Then he told me that he actually ran in a few of John's shows later on. He said initially they were not always on the same page. Then one day they had a chance to sit down and talk for a while. Ever since that time Jeremy and John have worked closely together to support the Top Dog Promotion events.
It wasn't until a little past 10:30 p.m. that the two lonely circle track racers appeared on the track. They would race around a makeshift dirt oval. Normally this type of dirt oval has two cement blocks or maybe tractor tires as "markers". Cars race around the markers in an oval track configuration. It is this configuration for these cars that makes this type of event trackchasing countable.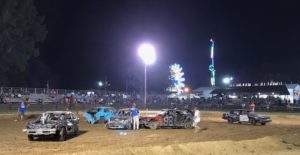 The support facilities at the Laurel County Fairgrounds weren't very good. They offered up one farm tractor to pull the disabled demolition derby cars out of the arena. In the middle of the evening the tractor ran out of gas and was never heard from again. The fire department told the promoter that if they had a fire outside of the fairgrounds they were going to have to leave. I suspect that if they did that the racing program would stop until they were able to return. That was a little scary in terms of seeing my circle track race later in the evening.
Someone told me there were no EMS support personnel on the grounds. EMS stands for emergency medical services. That's never a good thing. That was especially true when one of the demolition derby drivers got hit really hard in the driver side door. I'm pretty sure that driver ended up going to the hospital.
This final point might confirm the lack of acceptable facilities from the Laurel County Fairgrounds. Normally the oval track drivers use concrete blocks or maybe large tractor tires as markers. The oval track configuration is defined when they race around those two markers. Tonight the track crew had to use two four-foot long plastic bumpers that had been knocked off the cars in the earlier demolition derby events as markers. I'm not sure I had ever seen that!
Tonight's two circle track racers were competing in different machines. One had a traditional four-cylinder front-wheel-drive car. However the other was in a Pontiac Trans Am rear-wheel drive car. Rear-wheel drive cars don't do well in competitions like this. I guess it's similar to driving in snow. They just can't get the tractions that the front wheel drive cars do.
I'm going to say the 10-lap heat race took about three minutes or maybe less. It ran non-stop even though the driver of the rear-wheel drive car spun out many times. I had talked to him before the race began. He told me not to expect too much because his car just wasn't going to handle. I'm just glad he showed up with it. If he hadn't come to the track tonight my evening would not have been successful.

AFTER THE RACES
As it was I was seeing my 50th lifetime track in Kentucky. I've seen fifty or more tracks in 15 separate states. No other trackchaser comes close to that figure. The Laurel County Fairgrounds was also my 2,462nd lifetime track in 50 states and 80 countries. I'll take those numbers.
Since I had 3+ hour drive up to Seymour, Indiana where my hotel was located I did not stay for the demolition derby feature event. I bid my farewell to both John Peck and Jeremy and headed on out of the fairgrounds.
Today was a beautiful day. I would end up driving nearly 7 hours. I was at the fairgrounds for about four hours. I spent two or three hours touring. All of this was done in heavy heat and humidity that you might expect in Nashville in early July. Nevertheless, it was a good day. I had seen an outstanding Trackchasing Tourist Attraction. I saw the "Rock and Roll Express". I rode a Ferris wheel. AND I saw competitive racing in London, Kentucky. Yep. It was a great day.
I celebrated both my own individual success as well as my twin brother and sister's birthday with a stop at the Dairy Queen. I ordered a salted caramel blizzard. I asked my server if the Dairy Queen offered senior discounts. She told me, "No we don't but I wish we did". How could you fault a young woman with such a caring comment?
My drive to my motel after the races was uneventful. That was aided by a dose of 5-Hour energy drink and a nice conversation with my beautiful wife Carol. I was going to have to sleep fast. I needed to return my rental car to the Indianapolis airport by 11 a.m. tomorrow and then continue my trackchasing parade up to Big Rapids, Michigan tomorrow night.
Good night from London, Kentucky.
Randy Lewis – 80 countries – 2,461 tracks.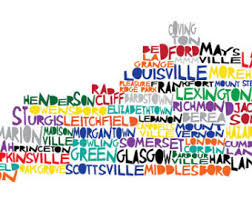 Kentucky
The Bluegrass state
This evening I saw racing at my 50th lifetime track in the Bluegrass state, yes, the Bluegrass state.  I hold the #1 trackchasing ranking in Kentucky.  I've seen 50 or more tracks in 15 different states.
Thanks for reading about my trackchasing,
Randy Lewis
World's #1 Trackchaser
Peoria Old Timers Racing Club (P.O.R.C.) Hall of Fame Member
Kentucky sayings:  What in tarnation? AKA What in the hell.
QUICK FACTS
LIFETIME TRACKCHASER COMPARISONS 
The threemost important trackchasing comparisons to me are:
Total lifetime tracks seen
Total "trackchasing countries" seen
Lifetime National Geographic Diversity results
Total Lifetime Tracks
There are no trackchasers currently within 655 tracks of my lifetime total.  Don't blame me.
Randy Lewis, San Clemente, California – 2,461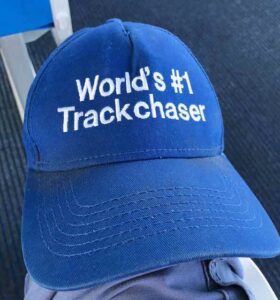 Total Trackchasing Countries
There are no trackchasers currently within 25 countries of my lifetime total. 
Randy Lewis, San Clemente, California – 80
Current lifetime National Geographic Diversity results
Randy Lewis, San Clemente, California – 4.14
That's all folks!  Official end of the RLR – Randy Lewis Racing Trackchaser Report
Click on the link below to see the video production from the racing action today.
Click on the link below for a photo album from today's trackchasing day.  You can view the album slide by slide or click on the "slide show" icon for a self-guided tour of today's trackchasing adventure.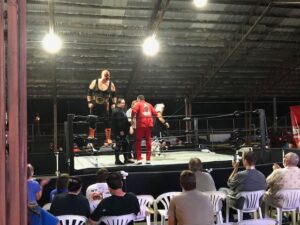 Wrasslin', rides and racing from rural London, Kentucky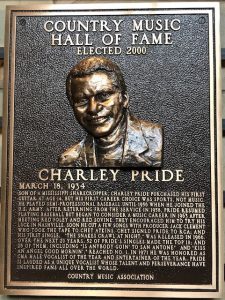 My visit to the Country Music Hall of Fame and Museum in Nashville, Tennessee