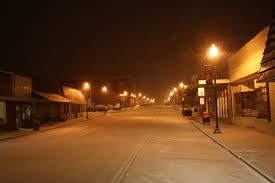 Greetings from Eldon, Missouri
.
.
From the travels and adventures of the 
"World's #1 Trackchaser"
.
.
Miller County Fairgrounds – dirt figure 8
Lifetime Track #1,991
The EventAttractionsVideosPhotos

Day #15 and not even half way through this trip.
I woke up this morning at home in Kansas City, Missouri. I went to bed in St. Louis, Missouri. Today was the 15th day of my 42-day mega trackchasing trip.
It's nice waking up in a quality hotel like a Courtyard by Marriott. It's also nice not to have much driving on the day's agenda. I will end up driving about six hours today. In my world that's not much.
Checked baggage fees….suck!
I've been flying on airplanes every week for more than 40 years. I've only paid a checked baggage fee a time or too. For most of my flying career paying to check a bag did not exist. Since those charges were instituted I've been flying on my sponsored airlines and American Airlines where I pay no fees.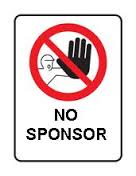 Unsponsored!
By the way I will not be using any of my airline sponsorship benefits during this entire 42-day trip. If anyone thinks I am dependent upon my airline sponsorships they might like to think again. This mega 42-day trip, unheard of in the hobby of trackchasing, doesn't include a single sponsored airline flight. That is not to say I don't appreciate my sponsors. I truly do. It's just that I am not dependent on my sponsors.

Frontier Airlines….bare bones.
Tomorrow I will be flying from St. Louis to Denver on Frontier Airlines. Frontier is a discount airline that charges for just about everything in addition to their base fare. My base fare was just $89 for the flight. However checked baggage fees could run up to nearly $50.
I begin this trip with two bags that were nearly full of the clothes I would need for the trip. Additionally I had my computer bag and camera bag. I was thinking I could get creative and stuff everything I brought in the two carryon bags into one bag. That way I would pay just $15 in baggage fees. I subscribe to the school thinking that there's always "room for one more".
However in this case there was no way I was going to be able to consolidate two bags into one. I had just too much "stuff". That meant I would pay $45 in checked baggage fees. I didn't like it but I had no choice.
Some bad news; but more good news.
Despite the semi-bad news on baggage fees there was good news on two fronts. As a platinum member of the Marriott hotel program I was allowed a late checkout. I didn't leave the hotel until 2:30 p.m. Additionally there was a Waffle House within walking distance of the hotel. How lucky can one fella again? That's right. I'm a positive thinker always looking for the good news.
I would take advantage of my late check out by using the hotel's exercise equipment. I did 45 minutes on the elliptical trainer in the comfort of the hotels air-conditioning system. The outside temperature told me it was 93° but had a "feels like" temperature of 105 degrees. That's hot and that's humid. I was beginning to pay for the beautiful weather at the start of this trip.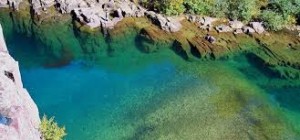 Ozarks here I come.
From downtown Kansas City I was soon off to Eldon, Missouri. The one-way drive would be nearly 3 hours and take me down into the Ozark area of Missouri. I spent a lot of time at Ozark Resorts during my business career playing golf and boating. Tantara was always a favorite.
Big rock no big deal; little rock a bigger deal.
At the beginning of my drive down to Eldon a truck kicked up a huge rock about the size of a golf ball slamming it into my windshield. Somewhat incredibly that big rock didn't even leave a mark but it scared the bejesus out of me. Only a few minutes later another truck sprayed a very small stone my way leaving a three-pronged crack in the windshield. We'll see how that goes with the National Car Rental Company.
Unless you've done it….
The planning, logistics and informational requirements of this hobby are substantial. Unless you've done it I don't think you can fully appreciate what is required.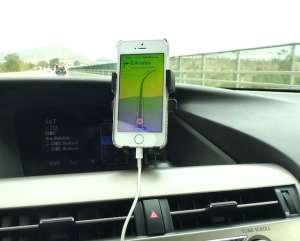 As I travel down the road on one of these trips I'll use my iPhone to make and cancel hotel and car reservations. I'll text people, I'll take photographs, I'll check the weather, and I'll call promoters to confirm their events.
I'll check stock prices, sports scores and glance at the headlines of USA Today. I have absolutely no idea how I was able to do this hobby before having such a productive machine as the iPhone. I can only conclude one fact. I could not have been nearly as efficient or effective in the old days as I am now.
Nevertheless, despite using my iPhone to this degree while I'm moving on down the road I do my very best to be safe at all times. I don't recommend this for others but you need to remember I am a professional.
Not the safest job in the world.
Somewhat surprisingly a digital highway roadside sign told me there were 419 injuries to Missouri highway workers in 2013. Doesn't that seem high?
The Racing.
Miller County Fairgrounds – Eldon, Missouri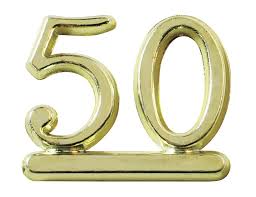 Fitty.
Tonight I was seeing my 50th different race track in the state of Missouri. I have now seen 50 tracks or more in the following states. No other trackchaser comes close to this record.
California
Florida
Illinois
Indiana
Iowa
Michigan
Minnesota
Missouri
New York
Ohio
Pennsylvania
Texas
Wisconsin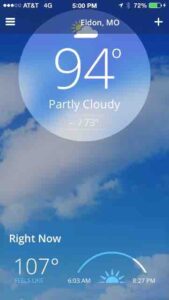 Was it hotter than it was humid or just the opposite?
Tonight's heat and humidity was oppressive. My weather app told me the temperature in Eldon, Missouri was 93° but felt like 105. I wasn't doing anything but standing around for the most part and my shirt was soaked with sweat.
A couple of days ago I contacted the promoter of J&B Promotions, Gary Jones. I guess he's the "J" of J&B. We visited over the phone. Gary invited me to be group's guest in the pit area tonight. I took him up on his offer.
There was a $10 admission charge for adults to enter the fair. There was no charge to watch the figure 8 race. I'm not sure how many adults were at the fair for the carnival and not the figure a race. If they were only there for the small carnival $10 would've been a pretty hefty admission price.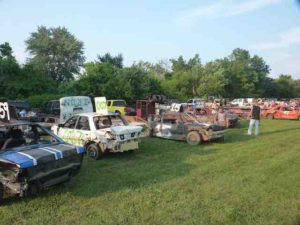 This was going to be good figure 8 racing.
I arrived early and had plenty of time to scout out the pit area. There were 21 four-cylinder compact figuring cars racing tonight. I had a chance to talk with several race teams. Everyone was friendly and willing to welcome a stranger into their racing world.
The drivers meeting was brief. They were four heats scheduled. The top two finishing drivers transferred into the feature event. There would be two semi-main events with three drivers from each of those races moving into the feature. The 14 qualified cars would race for 16 laps.
When the drivers meeting broke a driver by the name of "T.J." came over to  say hello. T.J. told me he had been following my trackchasing exploits on YouTube. He told me he really enjoyed the small films I produce.
Friends and fellow competitors.
T.J. and I hung out a little bit at his car during intermission. He would prove to be the class of the field in a well used Chevy Cavalier. TJ told me he had several backup cars that were also Cavaliers ready to replace this one when the time was right. It was fun watching the drivers interact with each other during the night. Some were friends and some were rivals. 
For the most part everyone joked around with each other. I did learn of one conflict between two drivers who had a run in at last week's show. Nevertheless it was a friendly bunch of rural Missourians having a good time on an oppressively hot and humid night.
I had never seen this situation before.
Something always happens that I have never seen before. This is despite my having seen nearly 2,000 racetracks. That was again the case tonight.
At intermission a husband and wife country and western duo pulled their pick up truck into the figure 8 arena. They immediately set up a portable stage. For the next 30-40 minutes they entertained the fans. Then the figure 8 feature cars took to the track.
I love country and western music but maybe not on a night like tonight. I had a nearly three hour to the St. Louis airport following tonight's racing. I was not looking for a 45-minute delay from tonight's country singers. Nevertheless they provided some good entertainment to a crowd that wasn't too enthusiastic about their music.
One of the best features of the year.
The feature event was excellent. T.J. starting on the second row went to the lead almost immediately. He is one smart and fast figure 8 racer. While all the other cars were crashing, banging and generally spinning their tires T.J. was knifing his way through the field with very little contact with anyone. Sixteen laps later he pulled to the front of the grandstand to accept the checkered flag and the $500 winner's purse. T.J. told me had $225 invested in this racer. He also said that a couple of years ago with a similar amount of financial expense he earned $3,000 in figure 8 winnings. That's a pretty remarkable racing statistic.
I plan to be back for most figure 8 racing sanctioned by J and B Promotions. They do a great job and race all over Missouri.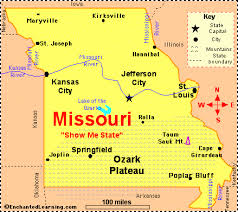 Missouri
The Show Me state
Tonight I saw my 50th lifetime track in the Show Me state, yes the Show Me state.
Thanks for reading about my trackchasing,
Randy Lewis
World's #1 Trackchaser
Peoria Old Timers Racing Club (P.O.R.C.) Hall of Fame Member
Missouri sayings: Sharpen a knife on Sunday get cut on Monday.
QUICK FACTS
AIRPLANE
Los Angeles, CA (LAX) – Chicago, IL (ORD) – 1,745 miles
RENTAL CAR #1
O'Hare (Chicago) International Airport – trip begins
Charlotte, MI
Cortland, OH
Davisburg, MI
Davisburg, MI
Mechanicsburg, IL
Harlan, IA
Primghar, IA
Knoxville, IA
Bucyrus, OH
O'Hare (Chicago) International Airport – trip ends – 3,616 miles
RENTAL CAR #2
O'Hare International Airport – trip begins
Carlyle, IL
TRACK ADMISSION PRICES:
Eaton County Fairgrounds – $10
Trumbull County Fairgrounds – $4
Oakland County Fairgrounds – oval – $10 ($10 to park!)
Oakland County Fairgrounds – figure 8 – $10 ($10 to park….again!)
Ealyville Speedway – Complimentary pit pass
Shelby County Speedway – $5
Primghar Raceway – $5
Knoxville Raceway – No charge – Ticket given to me by race sponsor
Crawford County Fairgrounds – $10
Clinton County Fair – $10 ($3 parking)
Barry County Expo – $13 (fair and grandstand)
Adair County Fairgrounds – $6
Atchison County Raceway – $12
Butler County Fairgrounds – $10
Lane County Fairgrounds – $10
Mills County Fairgrounds – $10
Miller County Fairgrounds – $10
LIFETIME TRACKCHASER COMPARISONS 
The three most important trackchasing comparisons to me are:
Total lifetime tracks seen
Total "trackchasing countries" seen
Lifetime National Geographic Diversity results
Total Lifetime Tracks
There are no trackchasers currently within 400 tracks of my lifetime total. Don't blame me.
Randy Lewis, San Clemente, California – 1,991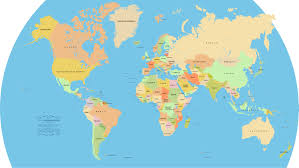 Total Trackchasing Countries
There are no trackchasers currently within 10 countries of my lifetime total.
Randy Lewis, San Clemente, California – 68
Current lifetime National Geographic Diversity results
Randy Lewis, San Clemente, California – 4.96
That's all folks! Official end of the RLR – Randy Lewis Racing Trackchaser Report
After the races……..
Following the races I headed back to the St. Louis airport. Phone calls to brother Mike and wife Carol solidified my most immediate upcoming plans. This was only day 15 of my 42-day trip. There's a lot still to go and I'm looking forward to it all.
TRACKCHASING TOURIST ATTRACTION
I very much enjoy the racing when I go on trackchasing trips. However, I am not the type of person who would feel the trip was complete if I simply left home, went to the race and came back home.
I do a good deal of traveling. I want to do my best to see the local area when I come for a visit. There are usually unusual attractions that one area is noted for more than any other locale. I want to see those places. I want to touch them and feel them. When I leave an area, I want to have memories of these special places that I call Trackchasing Tourist Attractions. I will remember those experiences long after the checkered flag has fallen on whatever race I have seen that day.
The Money Museum – Federal Reserve Bank, Kansas City, Missouri
I did reserve an hour for a Trackchasing Tourist Attraction. I consulted Tripadvisor.com for "Things to do in Kansas City". I decided to visit the "Money Museum" on the campus of the Federal Reserve Bank of Kansas City.
This was a free self-guided tour. There were several highlights. I was able to view the folks working inside the "cash processing" area of the bank. No photographs were allowed of this activity. There were a large number of robotic forklift type trucks moving money around the warehouse.
They also had a nice theater. Several different films played explaining the purposes and objectives of the federal banking system. Visitors could use an interactive computer display to see whichever film was of interest.
Probably the coolest thing from this visit to the money museum was saved for last. Visitors were allowed to grab a "bag of money" and go on down the road. Of course the bag of money had been chopped up into the smallest pieces but it was a good sized bag and a nice souvenir from my visit. However I needed two of the bags.
There's nothing better than giving gifts to your grandchildren.
Why? We have two grandchildren. This would be the perfect souvenir gift for them. I went to the front desk to ask if it might be possible for me to take two bags of money. The receptionist told me that they strongly discourage people from doing such a thing but then she lowered her voice and gave me a wink. However in a court of law I would deny this to my death.
Click on the link below to see a photo album from my trip to Eldon, Missouri:
Miller County Fairgrounds…the racing and the touring