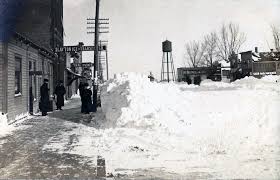 Greetings from Slayton, Minnesota
.
.
From the travels and adventures of the 
"World's #1 Trackchaser"
.
.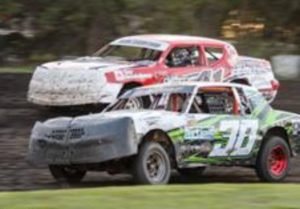 Murray County Raceway
Dirt oval
 Lifetime Track #328
The Event
Reprinted with permission from my May 29, 1998 Trackchaser Report. 


THE CLASSIC TRACKCHASER REPORT
Editor's note: This is a CLASSIC Trackchaser Report. What the heck does "Classic" mean? It's simply a Trackchaser Report that comes from my trackchasing archives. For whatever reason (usually not enough time) it didn't get posted to my website when I first made the track visit. Often times a classic TR will not have a video and/or photo album attached. I didn't begin producing my YouTube videos until 2009 (YouTube channel: RANLAY). I didn't begin writing a complete Trackchaser Report until I had seen about 430 tracks. Photo albums were sort of hit or miss during the early years of my trackchasing. Additionally, if you see a website link know that link worked when the TR was originally written. Will it work now? Your guess is as good as mine! Nevertheless, this CLASSIC Trackchaser Report has finally bubbled to the surface and is now available for everyone to see at www.randylewis.org. I hope you enjoy it.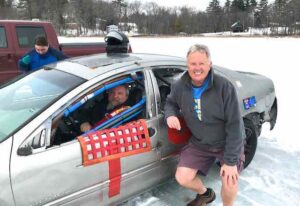 I AM A TRACKCHASER
My name is Randy Lewis. I live in San Clemente, California. I am a "trackchaser". I trackchase. Before you discovered my site had you ever heard of trackchasing? Maybe not? So….what the heck is trackchasing? Sit back, take a read and you'll be an expert on my hobby of trackchasing when you're finished.
Here's my best explanation.
Trackchasing is a three-pronged hobby. I'm a racing fan. I love to travel. I love to analyze opportunities to get the most out of everything while saving time and money.
Trackchasing fills the need for all of the above. The racing part of my trackchasing has me trying to see wheel to wheel auto racing at as many different racetracks as I can all over the world. Yes, all over the world. So far things are going pretty well. As this is written, I've seen racing in 85 countries at more than 2,500 tracks. As a matter of fact, I've seen racing at more tracks than anyone else in the world.
Equally important to me are the things I get to see and experience over the "long and dusty trackchasing trail". I call these adventures "Trackchasing Tourist Attractions". You won't want to miss my "Trackchasing Tourist Attractions" page. Here's the link:  Trackchasing Tourist Attractions  or my "Sports Spectating Resume" page, Sports Spectating Resume  on my website at www.randylewis.org.
I live in southern California. That's probably the most inconvenient location in the country for seeing tracks in the U.S. Most of the racetracks in the U.S. are located well over 1,000 miles from where I live. As a matter of fact, my average trip covers 5,000 miles and more. I take 35-40 of those trips each season. In any given year I will travel well over 200,000 miles, rent more than 50 cars, and stay in more than 150 hotel rooms.
I get the chance to meet people all over the world. With trackchasing trips to 85 countries and counting just getting the chance to experience so many other cultures, spend time in their homes and meet their friends is a huge reward for being in this hobby. I am indebted to several of these folks for their help and friendship.
It's takes a good deal of planning to do the above and not spend my entire retirement portfolio. I enjoy the challenge, the travel and every other aspect of "trackchasing". In reality, my trackchasing hobby is a lot like being with the carnival. I breeze into town, stay a little while and then head on down the road.
Today's adventure was one more of the 2,000 trips that have taken me up, down and around the proverbial long and dusty trackchasing trail.  If you would like to see where I've been and experience those adventures here's the link: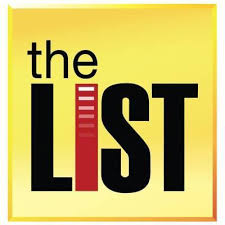 If you've got a question, comment or whatever please leave it at the bottom of this report.  It's very easy to do.  Or you can visit me on Facebook.  Thanks!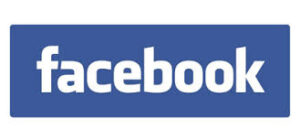 FOREWORD
Friday, May 29, 1998.
As noted I didn't begin writing a detailed Trackchaser Report from my racetrack visits until I had seen about 430 tracks. The Murray County Raceway was my 328th lifetime track. Nevertheless, I can tell you a few things about that track visit.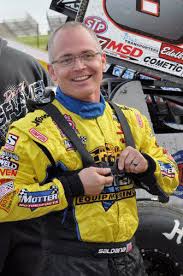 The night before I went to Slayton, Minnesota I saw Joey Saldana (above) win a sprint car feature at the Hartford Speedway in Hartford, South Dakota. The night after my visit to Murray County I was rained out during the heat races at the Lake County Speedway in Madison, South Dakota. This was not your typical rain out!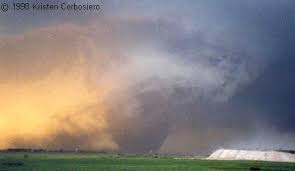 On that evening at 8:23 p.m. an F4 tornado hit Spencer, South Dakota. Spencer was just 48 miles to the southwest of where I was at in Madison, South Dakota. That tornado would have touched down at just about the time they canceled the racing while I was sitting in the grandstand at the Lake County Speedway.
As soon as I left the stands I hot-footed it eastward along Interstate 90. I was trying to outrun the tornado! I was also headed in the direction of the Worthington Speedway in Worthington, Minnesota where I planned to trackchase the next evening. Worthington was 106 miles from where I had been rained out in Madison, SD. I have never seen a bigger, blacker cloud that what followed me during that entire drive. It was scary!!
While doing some research on the devastating effects of this tornado I found this information: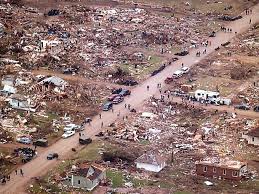 "The Spencer, SD F4 tornado of May 30, 1998 was 1 of 5 tornadoes produced by one supercell that tracked about 30 miles.  This destructive tornado had a path length of 14 miles and hit the small town of Spencer (population at the time of 320) destroying most of its 190 buildings.  6 people were killed and 150 were injured.  The tornado was estimated to reach a width of a mile.
Roger Edwards from the Storm Prediction Center stated in an Observations and Damage Analysis of this event that the Spencer Tornado was "the most destructive and second deadliest tornado in South Dakota history."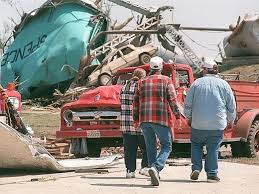 This violent tornado was scanned by the OU Doppler on Wheels.  Per the NWS Assessment of the event, "From 8:23 to 8:37 p.m., the Spencer tornado tracked through farmland, within 1 mile of the town of Farmer, prior to crossing the Hanson/McCook County line and striking the town of Spencer. Photographs from storm chasers show that it had grown to a large tornado west of Spencer. Apparently, it became so large that some chasers and storm spotters within 2 miles of the tornado became confused because of the large dust cloud surrounding the tornado, especially along the west and south sides where dust was raised by strong RFD winds. The DOW used by the ROTATE-98 project measured velocities of at least 90 meters per second (m/s) (200 mph) during this period.
And while the tornado passed through Spencer, "The impact time of the tornado on Spencer varies somewhat according to the source of information. Data from the ROTATE-98 project place the tornado near the western edge of town as early as 8:37 p.m., while the local electric company logged power failure in town at 8:42 p.m. and survivor accounts run as late as 8:45 p.m. Based on DOW and WSR-88D data, however, the town of Spencer experienced violent tornadic conditions from 8:38 to 8:39 p.m. Wind speeds observed by the DOW, as the tornado passed through Spencer, reached 98 m/s (nearly 220 mph) just south of the tornado center."
Trust me that was a wild night, one of the wildest of my trackchasing career.
Since this summary is being written more than 20 years after my visit to the Murray County Raceway in Slayton, Minnesota I don't have much of a memory from that visit. I do know that Shawn Reed in the #B93.7 was the feature winner. I'm guessing he was sponsored by a radio station!
I also noticed that the fans stood and applauded the drivers before each feature race. I've seen that done in both Minnesota and Nebraska over the years. I guess that's not unusual since this is the home of the "NIMS" people.
The Murray County Raceway was just the second track I had ever seen in Minnesota. The year was 1998. I had seen my first ever racing at the Minnesota State Fair Speedway all the way back in 1985. It took me 13 years to see two tracks in Minnesota! I was nearly forty years old at that point. Who could have predicted that in 2019 I would be seeing racing at my 100th track in the North Star state?
Thanks for reading about my trackchasing,
Randy Lewis
World's #1 Trackchaser
Peoria Old Timers Racing Club (P.O.R.C.) Hall of Fame Member
Minnesota sayings:  "Oh my garsh." 
Another attempt to avoid actual cursing, this adorable phrase can replace "OMG," "Oh, my goodness," or even "Oh, for f**ck's sake!" when in the company of more gentle-minded Minnesotans. Think grandmothers or those who aspire to one day become grandmothers. Try it next time you stub your toe or feel frustration rising at a car that won't start. You just might find it so adorable you forget what troubled you in the first place.
QUICK FACTS (as of September 29, 2019)
LIFETIME TRACKCHASER COMPARISONS 
The three most important trackchasing comparisons to me are:
Total lifetime tracks seen
Total "trackchasing countries" seen
Lifetime National Geographic Diversity results
Total Lifetime Tracks
There are no trackchasers currently within 720 tracks of my lifetime total.  Don't blame me.
Randy Lewis, San Clemente, California – 2,590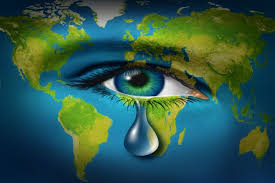 Total Trackchasing Countries
The nearest trackchasing competitor has seen racing in 30 fewer countries compared to my lifetime total. 
Randy Lewis, San Clemente, California – 85
Current lifetime National Geographic Diversity results
Randy Lewis, San Clemente, California – 4.14
That's all folks!  Official end of the RLR – Randy Lewis Racing Trackchaser Report