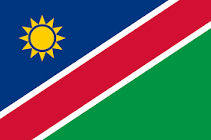 NAMIBIA
 .
.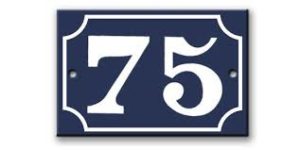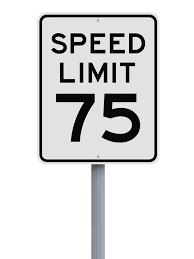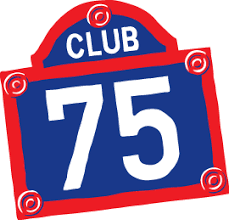 Namibia – Trackchasing Country #75
Greeting from places on the way to first Walvis Bay, Namibia and then Windhoek, Namibia.  Click on the links below to read about this three-part "story" and see the photos and videos from my fourth visit to the continent of Africa and my first trip to Namibia, trackchasing country #75.
Highlights
Part 1 - Desert Raceway and the start of this trip
Part 2 - Etosha National Park - Wildlife Safari
Part 3 - Tony Rust Race Track and the end of the trip
Videos
Photos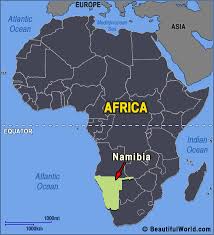 LIKE TO KNOW MORE ABOUT NAMIBIA – TRACKCHASING COUNTRY #75?
As a service to my readers I always provide a top line background of each country I visit. If you'd like to learn a little more about the African nation of Namibia check out the "background" information I prepared for you. It appears at the bottom of this report. I have condensed this section so you can get a good "feel" for this former German colony. Most of the material comes from Wikipedia. We can trust them.
PRE-TRIP
Advance Preparation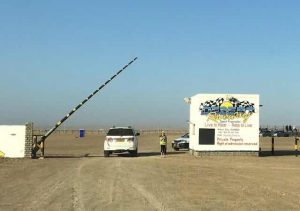 THE RACE 
Social media has made finding and confirming foreign race dates just a little bit easier. Nevertheless, the entire process is still not easy. I began planning this trip nearly six months ago.
The Desert Raceway in Walvis Bay, Namibia would be the main reason I was flying twenty-five hours one-way to see such faraway racing. I guess if you're going to be the World's #1 Trackchaser you need to travel the world seeing racing in as many countries as you can. As you will likely hear more than once Namibia would be the 75th country where I have trackchased. I'm more than 20 countries ahead of my nearest competitor.
This trip was planned around seeing a second track on the continent of Africa as well. However, when another country cancelled their event I had to come up with a backup plan. I was more than fortunate that the Tony Rust Race Track would be racing in Windhoek, Namibia on weekend #2.
THE VISA 
Foreign country travel visas can be expensive. Fortunately, Namibia does not require a visa for United States tourists to visit the country.
That made life easier. I'm working on the travel arrangements to another foreign country. Their visa charge is $160. Additionally, to get the visa I have to be without my passport for a week. In my travel world I never want to be without my passport even for a week.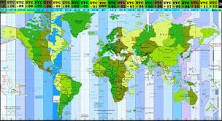 TIME ZONES 
When it's midnight in sunny Southern California it's 9 a.m. in Namibia. Nine hours apart! That's a pretty big difference in time zones. However, door-to-door this trip is going to cover 15 days. There will be very few early morning wakeup calls. I think I handle major time zone changes better today than I did 20-30 years ago!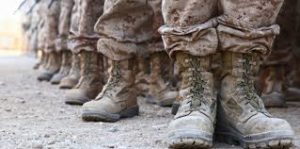 BOOTS ON THE GROUND
When this trip is finished I will have trackchased in four different African continent countries. That list includes Morocco, South Africa, Zimbabwe and now Namibia. It wasn't that long ago that I couldn't have told you where these countries were located. I'm no expert on Africa but I'm getting better.
When I trackchased in Morocco and South Africa I just showed up, went to the race, and returned to the idea of touring these very foreign to me countries. I didn't really have any "local" help. Then when I trackchased in Zimbabwe the local cooperation in advance of my trip reached fantastically high new levels.
With the Namibia trip the local support continued to build until it reached a peak on race day. Sergio Abrahams was an early supporter. Sergio is a racing fan from South Africa. A fellow by the name of "Smittie" jumped in with lots of good info. As I got closer to race day Lynette Roodt took over to make sure that my trackchasing effort would be top notch. Carla Havenga helped with information about not just Desert Raceway but Tony Rust as well. Lots of other people in Africa were there to provide advice as well. I never want to offend anyone by leaving out a name or two. Just know that I really value and appreciate everyone who helped as I was planning this trip.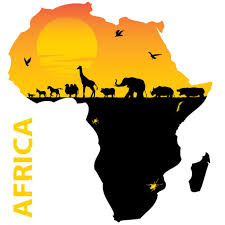 THE TRANSPORTATION
Africa is not just around the corner from where I live in Southern California. However, jet airplanes have made this world much smaller. These are the airports I used on this trip.
John Wayne Airport – Santa Ana, California
Minneapolis-St. Paul International Airport – Minneapolis, Minnesota
Amsterdam Airport Schiphol – Amsterdam, Netherlands
O.R. Tambo International Airport – Johannesburg, South Africa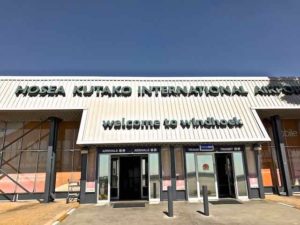 Hosea Kutako International Airport – Windhoek, Namibia
The above covers about 25 hours of flying….one-way. Folks, I have now trackchased in 75 countries over six continents. Imagine how much airtime that has taken and where I have been. It's a fun ride. That's why I do it.
Several months ago I got a smoking hot deal on airfare from SoCal to Johannesburg (JNB), South Africa. From JNB you can go just about anywhere in Africa. I didn't buy connecting tickets from JNB for a few months after I bought my original ticket to South Africa. I wanted to maintain as much flexibility as I could on when and where I would be trackchasing.
CURRENCY
Carol is my international currency dealer. I don't know how she does it. I simply tell her where I'm going and a pile of local currency shows up on my desk top a day or two later. What would I do without her?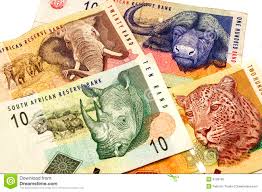 Namibia uses the Namibian dollar as its currency. The value of a Namibian dollar is the same as a single South African Rand. Since the rand is an easier currency to get I'll use that in both Namibia and South Africa. Right now one SA rand is equal to about 7.7 cents in U.S. currency. Another way to look at it is one U.S. dollar will buy about $12.96 Namibian dollars or South African rand.
Oh yeah, I brought some Euros along too. If I had any trouble with my credit cards I wouldn't want to starve in Amsterdam. Of course, I had some Canadian funds with me too. Why? Because I'm in Canada several times each year.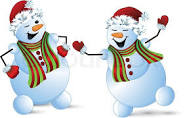 WEATHER
I would be arriving just as Namibia was about ready to have their winter season. O.K., they don't get snow here. The winter here is also the rainy season. Luckily, I was just ahead of that potential problem.
For the most part it was cool in the morning. Then it got hot in the afternoon before cooling in the evening. The weather was a lot like we get in Southern California in the winter.
OVERNIGHT ACCOMMODATIONS
I had my biggest issues with accommodations. The trip would begin with trackchasing. Next, would be 4-5 days of wild animal safari sightseeing in the Etosha National Park. The trip would conclude with more trackchasing.
August is the busiest month for wildlife safari sightseeing in Namibia. That might be because most Namibian tourists are from Europe. The majority of Europeans get their vacations in August.
I started out trying to use a travel agent to arrange things for this trip. Then I showed my friends on TripAdvisor what the travel agent had come up with. They advised that I arrange the trip on my own. I almost never use a travel agent for anything. For some reason I was thinking the safari portion of the trip might go better with a travel agent helping out.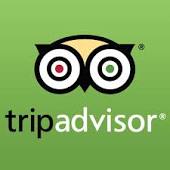 In the end I took the recommendations of those folks who were veteran Namibian travelers. These folks post their reviews and experiences on TripAdvisor. They were most helpful. I did enlist the services of a travel agent to get our rental truck and for one night of lodging.
Very few of my fellow competitors do any international trackchasing. Of those who do only Roland Vanden Eynde and Will White have ever planned and organized and actually pulled off their own trips. I really think of Roland, Will and myself as the only chasers willing to plan the ride and then just go out and do it without any handholding.
I encourage other trackchasers to get on the international trackchasing trail. I'm not talking about Canada! Canada, except Quebec, is not really a foreign country. Try it. You'll get a lot more out of the trip by taking a risk and discovering new things. I'll cover on a day-by-day basis the unique accommodations that made this trip so special.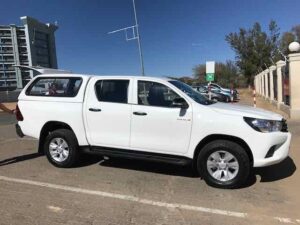 THE RENTAL CAR (TRUCK!)
Have you ever driven a car on the opposite side of the road compared to the way your country does it? I've done a lot of "wrong" side of the road driving. I would be doing that in Namibia as well.
My Namibian based travel agent convinced me that I needed to rent a 4X4 pickup truck. She told me a car would be "too dangerous". I wasn't sure I believed her at the time. However, as the trip wound down she was right about getting the truck.
Not only would I be driving on the wrong side of the road, from my perspective, but also I would be doing it with a six-speed manual transmission. Virtually all cars outside of North American are "stick shifts". I prefer an automatic but I can go with stick with I have too.
NAVIGATION 
I use my phone for GPS navigation in the states and Canada. That wouldn't work in Africa. The data plan charges for that service would easily exceed the cost of my airfare!
I would rent a GPS unit from Avis. That would make things much simpler. I would also have the advantage of downloaded Google maps from a cell phone. More on that later.
THE TRAVELING COMPANION
As you might expect Carol goes with me on these trips more than anyone else. However, she is a little fearful I think of Africa. She did go to Morocco though. I'm not going to give up getting her to southern Africa though. So, no Carol on this trip.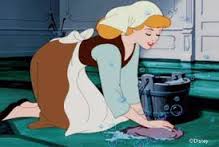 She is a little like Cinderella. Carol was back at home managing our most important financial asset…our modest seaside cottage. She'll be raring to go on what is expected to be her 41st trackchasing country soon.
With Carol not coming along on this trip that left the passenger's seat to fill. Our son Jim would be an able replacement on this trip.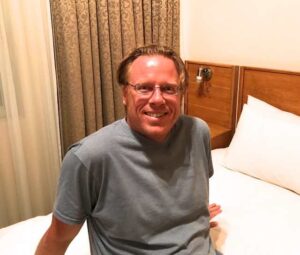 Jim had never been to Africa. I made him an offer he couldn't refuse. It's nice to know that your 38-year old son still is willing to take a 12-day trip with good old dad. I'll tell you much more about Jim's involvement later in this story.
THE SUMMARY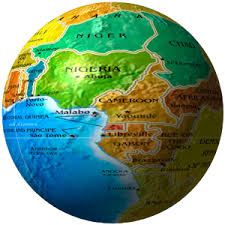 My "world map" has filled up surprisingly quickly.
RLR – Randy Lewis Racing Lifetime Trackchasing Countries
# 1 – UNITED STATES OF AMERICA – Peoria Speedway – Mt. Hawley (oval) – Track #1, Peoria, Illinois 
# 2 – CANADA – Cayuga Speedway (oval) – Track #174, Nelles Corner, Ontario
# 3 – AUSTRALIA – Parramatta City Raceway (oval) – Track #180, Granville, New South Wales
# 4 – UNITED KINGDOM – Northhampton International Raceway (oval) – Track #378, Northhampton
# 5 – NETHERLANDS – Driesum Racetrack (oval) – Track #839, Driesum
# 6 – BELGIUM – Bellekouter oval (oval) – Track #841, Affligem
# 7 – FRANCE – Circuit de Croix en Ternois (road course) – Track #843, Saint-Pol sur-Ternoise
# 8 – GERMANY – Nurburgring (road course) – Track #844, Nurburg
# 9 – NEW ZEALAND – Western Springs Speedway (oval) – Track #1,134, Western Springs
# 10 – MEXICO – Triovalo Bernardo Obregon (oval) – Track #1,281, Tiajamulco de Zuniga, Jalisco
# 11 – BARBADOS – Bushy Park Racing Circuit (road course) – Track #1,296, Bushy Park
# 12 – THAILAND – Bira Circuit (road course) – Track #1,300, Pattaya
# 13 – SOUTH AFRICA – Durban Grand Prix (road course) – Track #1,315, Durban, KwaZulu-Natal
# 14 – JAMAICA – Dover Raceway (road course) – Track #1,322, Brown's Town St. Ann
# 15 – SWEDEN – Sturup Raceway (road course) – Track #1,335, Malmo
# 16 – DENMARK – Ring Djursland (road course) – Track #1,336, Tirstrup
# 17 – CZECH REPUBLIC – Automotodrome BRNO (road course) – Track #1,381, Brno
# 18 – AUSTRIA – Lambrechten Stock Car Track (road course) – Track #1,382, Lambrechten
# 19 – IRELAND – Tipperary International Raceway (oval) – Track #1,388, Rosegreen
# 20 – GUYANA – South Dakota Circuit (road course) – Track #1,390, Timehri
# 21 – CHINA – The Guia Circuit (road course) – Track #1,392, Macau
# 22 – COSTA RICA – Autodromo La Guacima (road course) – Track #1,398, La Guacima
# 23 – ANDORRA – Grandvalira Circuit (road course) – Track #1,404, Port d'Envalira
# 24 – ARGENTINA – Circuito Efren Chemolli (oval) – Track #1,406, Buenos Aires
# 25 – QATAR – Losail International Circuit (road course) – Track #1,408, Doha
# 26 – BAHRAIN – Bahrain International Circuit (road course) – Track #1,410, Sakhir
# 27 – UNITED ARAB EMIRATES – Dubai Autodrome (road course) – Track #1,411, Dubai
# 28 – COLOMBIA – Autodromo de Tocancipa (road course) – Track #1,415, Tocancipa
# 29 – SPAIN – Motorland Aragon (road course) – Track #1,416, Alcaniz
# 30 – PORTUGAL – Circuto de Murca (road course) – Track #1,417, Murca
# 31 – ICELAND – Kapelluhraum (road course) – Track #1,420, Hafnafjorour
# 32 – HUNGARY – Hungaroring (road course) – Track #1,426, Mogyorod
# 33 – SWITZERLAND – Hock Ybrig (road course) – Track #1,427, Hoch Ybrig
# 34 – ITALY – Vighizzolo d'Este Stock Car Track (road course) – Track #1,428, Vighizzolo d'Este
# 35 – DOMINICAN REPUBLIC – Autodromo Mobil 1 (road course) – Track #1,515, Santo Domingo
# 36 – MALTA – Ta'Qali Race Track (road course) – Track #1,521, Ta'Qali
# 37 – FINLAND – Lake Pidisjarvi Ice Track (road course) – Track #1,524, Nivala
# 38 – JAPAN – Suzuka Circuit (road course) – Track #1,530, Suzuka
# 39 – CHILE – Autodromo de Interlomas (road course) – Track #1,531, Temuco
# 40 – MOROCCO – Circuit de Marrakesh (road course) – Track #1,535, Marrakesh
# 41 – BRAZIL – Circuit de Caruaru – Aryten Senna (road course) – Track #1,540, Caruaru
# 42 – ESTONIA – Laitse Rally Park (road course) – Track #1,571, Laitse
# 43 – LATVIA – Bikernieki (road course) – Track #1,572, Riga
# 44 – GUATEMALA – Autodromo Pedro Cofino (road course) – Track #1,580, Alotenango
# 45 – EL SALVADOR – El Jabali (road course) – Track #1,582, Quezaltepeque
# 46 – ROMANIA – Bradu (road course) – Track #1,603, Bradu
# 47 – BULGARIA – Closed Route – Burgas (road course) – Track #1,604, Burgas
# 48 – SOUTH KOREA – Korea International Circuit (road course) – Track #1,605, Yeongam, Jeollanam-Do
# 49 – PHILIPPINES – Batangas Racing Circuit (road course) – Track #1,608, Batangas
# 50 – NORWAY – Lyngas Motorbane (road course) – Track #1,648, Lier
# 51 – MALAYSIA – Sepang International Circuit (road course) – Track #1,656, Sepang
# 52 – INDONESIA – Sentul International Circuit (road course) – Track #1,657, Babakan Madang, Boder
# 53 – LUXEMBOURG – Alzingen (road course) – Track #1,711, Alzingen
# 54 – POLAND – Tor Slomczyn (road course) – Track #1,713, Slomczyn
# 55 – SINGAPORE – Marina Bay (road course) – Track #1,714, Singapore
# 56 – URUGUAY – Piriapolis Grand Prix (road course) – Track #1,724, Piriapolis
# 57 – SRI LANKA – Pannala Race Track (road course) – Track #1,732, Pannala
# 58 – ECUADOR – Autodromo Internacional de Yahuarcocha (road course) – Track #1,736, Ibarra
# 59 – SLOVAKIA – Slovakia Ring (road course) – Track #1,745, Orechova Poten
# 60 – MONACO – Circuit de Monaco (road course) – Track #1,747, Monte Carlo
# 61 – CROATIA – Automotodrom Drobnik (road course) – Track #1,762, Rijeka
# 62 – PERU – Autodromo La Chutana (road course) – Track #1,802, Lima
# 63 – GREECE – Serres Circuit (road course) – Track #1,807, Serres
# 64 –RUSSIA – Moscow Central Hippodrome (oval) – Track #1,824, Moscow
# 65 –LITHUANIA – Marijampole Autocross Track (road course) – Track #1,842, Marijampole
# 66 –INDIA – Buddh International Circuit (road course) – Track #1,915, Noida
# 67 –GEORGIA – Rustavi International Motorpark (road course) – Track #1,916, Rustavi
# 68 –TRINIDAD AND TOBAGO – Larry Gomes Stadium (road course) – Track #1,928, Arima
# 69 – TURKEY – Istanbul Park (road course) – Track #2,035 Akfirat
# 70 – AZERBAIJAN – Streets of Baku (road course) – Track #2,037, Baku
# 71 – SERBIA – Usce (road course) – Track #2,224, Belgrade
# 72 – BOSNIA AND HERZEGOVNIA – Zaluzani (road course) – Track #2,235, Banja Luka
# 73 – PANAMA – Circuito Internacional de Panama (road course) – Track #2,290, La Chorrera
# 74 – ZIMBABWE – Bulawayo Motorsports Park (road course) – Track #2,291, Bulawayo
# 75 – NAMIBIA – Desert Raceway (oval) – Track #2,369, Walvis Bay
One might think I am running out of countries for that next trackchasing trip. It is getting harder….but I'm not done yet!
So how did THIS trip really come down?
Tuesday – August 22, 2017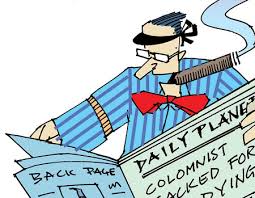 Editor's note: The following will tell you just a little bit about our more than two-week trip to Namibia. If you plan to visit there maybe you will be able to pick up some travel tips. If a trip to the African continent is not in your plans maybe the story, the photos and the videos will entertain you until you do make this trip. All of the observations and opinions are mine. Being retired and on a small but reliable fixed income I am not influenced by anyone.
It was finally time! Carol and I spent our last supper together (for about 15 days) last evening first at The Habit, one of our favorite hamburger hangouts. Then we finished off our culinary evening at Yogurtland. We do that often.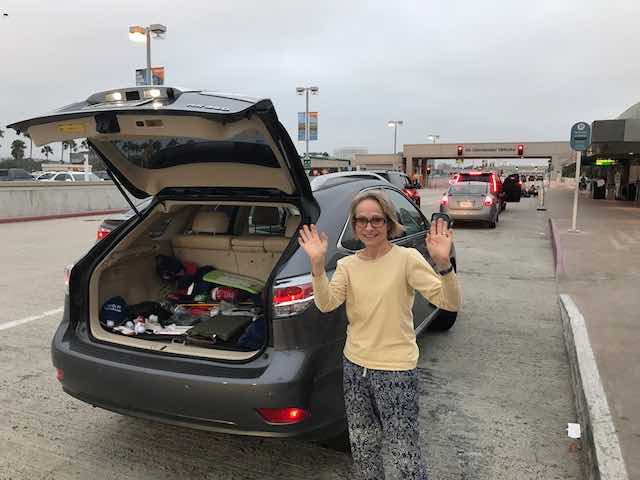 This morning Carol dropped me off at the John Wayne Orange County Airport. This airport is just 30 miles from our home. It's my favorite small airport in the world I would expect. I normally use LAX (Los Angeles International Airport). That huge airport, 65 miles from our house, offers many more flight options.
Normally flight tickets are more expensive using Orange County rather than LAX. This time was an exception. It was less expensive to make the trip from the John Wayne Airport. That worked for me.
I think it's going to be difficult to exercise on this trip. Therefore, I got a full 3 miles of power walking in at the John Wayne airport this morning. I spent about 30 minutes at the American Airlines Admiral's Club getting breakfast and relaxing. Then I was off on the first of four flights that would move me far faraway from our modest seaside cottage in San Clemente, California. It was going to take me 25 about flying hours to get the trip's destination: Windhoek, Namibia.
My first stop was in Minneapolis, Minnesota. I have had a three-hour layover there. I commonly sleep overnight at this airport. It's one of the very best for doing that. Today I went to my special "sanctuary" and relaxed with lunch and did some final computer work.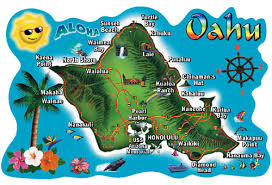 Or son Jim lives in Honolulu, Hawaii. Jim would be joining me on this adventure to Africa. He was flying on an entirely different itinerary. If all went according to plan (famous last words) Jim and I would meet up in Namibia. This would be Jim's first visit to the African continent.
I always tell Carol that no matter how much I've planned, something unexpected is going to pop up. Of the seemingly hundreds of trip details some won't work….I just don't know what part of the plan will fall apart. When some aspect of the arranged plan doesn't go the way I expected the only option is to improvise.
It was in Minnesota that I first learned Jim was having flight problems. The "problems" nearly canceled his part of the trip! That would have been a shame. As a father I always got the biggest kick out of taking the kids to Disneyland or a ball game or whatever just to watch their reaction to the big event. I sort of felt the same way with Jim although he is 38 years old.
When Jim sorted the situation to the best of his ability I hopped on a KLM Airlines flight to Amsterdam in the Netherlands. This flight heading from west to east would "only" take eight hours. 
While we were both in the U.S. we could talk to each other via our cellphones. However, when one or both of us was out of the United States our phones wouldn't work as "phones".

We decided to use the communication app, "Line" to keep the contact situation going while we were out of the U.S. Line is pretty much identical to "What's App". In order for either of us to leave a text like message for the other we would have to have a Wi-Fi connection. It we both had Wi-Fi we could phone each other. We had practiced using "Line" over the past several days and everything worked well.
Even though I was flying on the cheapest economy ticket possible I was still able to negotiate an aisle seat with an open seat next to me. I watched movies and worked on future trackchasing planning.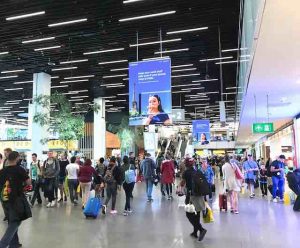 The Amsterdam Airport Schiphol is large. I think of it as sort of the "Atlanta" of Europe. I had checked one bag. It was going to Johannesburg, South Africa at the conclusion of my third of four flight legs. I'll tell you why the bag wasn't checked to Namibia shortly.
Once in Amsterdam the flight to Johannesburg was going to come in at about 11 hours. On this plan I had a middle seat, which wasn't nearly as comfortable for access to bathrooms etc. Nevertheless, I was able to convince them to upgrade me to an "economy class" seat. That gave me a little bit more legroom. Regular passengers who were in this section of the plane had paid hundreds of dollars for this privilege. Folks, it always pays to ask!
That brings me to the issue of flying coach or first class. I've seen racing in 74 countries before this trip began. I would guess that I've flown in business class or first class to half of those countries….on a standby basis.
For this trip I had raided Carol's retirement fund (which is also MY retirement fund) to pay for the round-trip ticket. If I'm buying the ticket I'm going to fly coach no matter how long the trip is.
I'm not debating the fact that business or first class is more comfortable than coach. I just don't think the extra comfort and amenities are worth the extra cost. I'd rather have a sometimes less comfortable coach seat and a bulging wallet when I land.
Wednesday – August 23, 2017
I departed Orange County, California on Tuesday morning. I was now landing in South Africa (above) at 10 p.m. on Wednesday night. Africa was nine time zone hours ahead of California. I had reserved a hotel near the airport for the first night of what would be 12 nights of overnight stays in Africa.
My motto is, "I want to buy good things cheap not cheap things cheap". Whenever I deviate from that plan I regret. Tonight I deviated from that plan. I regretted it!
For my hotel in Johannesburg tonight I went the "cheap" route. For about $110 U.S. I could have gotten the hotel I stayed in last time I came to Johannesburg back in December. It's called the City Lodge Hotel. It's actually located in the Johannesburg airport itself. The City Lodge is fully westernized and a perfect place to stay.
For this trip I did a little Googling and searching around. I found a fairly highly recommended nearby hotel called the Airport Inn Bed and Breakfast. My room there including breakfast would cost me about $40 U.S. I figured since I was by myself I would give it a try. Although I was happy to be saving seventy dollars I didn't realize at the time that I was buying a "cheap thing cheap".
Bad decision! I had to wait about 50 minutes for the hotel shuttle because I missed its hourly pick up by just 10 minutes. As it was I would be catching their very last shuttle at 11 p.m. The shuttle delay for me was the first bad news of what would become lots of bad news with the Airport Inn Bed and Breakfast.
Then when I got to the check-in desk I was told that they were overbooked. The clerk told me that a group had shown up tonight needing more rooms than originally planned. It is a common practice for hotels to overbook. Then when more people show up than there are rooms the last folks to check-in are "walked".
My brother used to work in the hotel business. He has explained the concept of walking to me. I was being "walked". Yes, in hotel terminology "walking" means that hotel has booked more guests than they have rooms.  They move the late arrivals to nearby properties.
I was being "walked" with two other European couples. We literally did walk to the next property without checking it out or anything at midnight in Johannesburg, South Africa.
My room was small. It was in its own freestanding building. The room had one double bed. There couldn't have been more than two feet on any side of the bed in any direction. There was no door to the room! I entered through what Americans would consider a sliding glass patio door. Behind the glass sliding door was a metal security gate. I locked the gate from the inside. My first night in Africa was not going all that well. Things would get worse.
The main problem was the room had absolutely zero heat. I don't mean a little heat. I mean NO heat. The low temperature tonight in Johannesburg was going to come in at about 42°. I felt like I was camping out. There were also no electrical outlets in this room. Luckily, there was a huge blanket in the room. I needed it and more. It never pays to buy cheap things cheap. I better get back to buying good things cheap, which is my practice.
Nevertheless, this trip was on. I was in Africa. Jimmy had barely escaped his airplane problems. I had endured the discomfort of making a poor hotel buying decision. Despite it all I was confident the rest of our stay would provide superior accommodations. It never pays to be too overconfident. It turned out that the accommodations portion of the trip was the biggest disappointment.
Thursday – August 24, 2017
Waking up in a hotel room, when you haven't had any heat all night and the temperature is 42° is not a pleasant experience. Maybe breakfast would be better. Breakfast was included in my room rate. Today it included a beef burger and gravy, scrambled eggs, baked beans and two pieces of toast along with orange juice.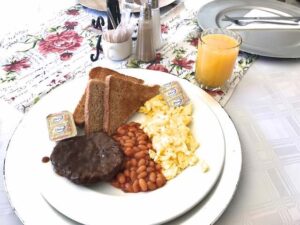 When I asked for a second glass of juice they told me they only serve one to their guests. I was about ready to stand up and scream, "I'm mad as hell and I'm not going to take it anymore". I had just slept overnight in a refrigerator. That being the case, I certainly deserved a second glass of orange juice.
I was flying again today. The hotel shuttle driver took me over to the airport for this morning's 12-noon flight. I would be taking a British Airways plane from Johannesburg to Windhoek, Namibia. This would be my first ever visit to Namibia.
I was early. I am almost always early. If you're not early you're late right? I took advantage of my situation to cover nearly three miles of the four miles that I try to power walk each day. Airport terminals are great for getting walking exercise. No one really knows you're doing it!
I'm finding that most things in South Africa are very inexpensive. Before I hopped on the flight I went to the JNB food court. It's in terminal B. This is one of the very best airport food courts I've seen anywhere in the world. I dined on a gourmet main entrée serving of fried rice and prawns. The charge? About six U.S. dollars.
By the way the value of a single South Africa Rand is the same as one Namibian dollar. That being the case I'll be using South African rand for my cash in Namibia. South American rand are readily accepted in Namibia. 
On the way to my British Airways flight in terminal A, I grabbed a 1-liter bottle of water. That was before I learned its price was 78 rand or virtually the same price as my lunch. I wouldn't pay six bucks for a liter of water virtually anywhere. I put it back. Maybe not everything in South Africa was cheaper after all.
The flight from JoBurg to Windhoek, Namibia would take about two hours. That put the grand total of my flying hours at about twenty-five from Los Angeles to my destination in Namibia.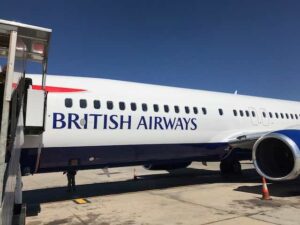 There was something most unusual about today's British Airways flight. Apparently all airlines do this in Africa. They have to "spray". That's right. A flight attendant walks down the aisle spraying an aerosol can of something. I'm not exactly sure what they are trying to get rid of! They told us that the World Health Organization approved of this method. Nevertheless, they told the passengers to cover their mouths if they feared they might have a problem with the spray.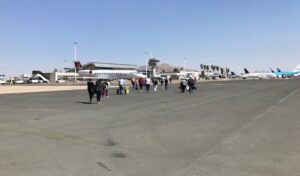 We landed in Windhoek, Namibia, the capital of the country. I was surprised at how long the walk was from the plane to the entry doors of the airport. This airport is small. There were no jet ways. I'm going to guess it was a good half-mile walk. I can only imagine what happens when it's raining.
When I travel internationally I am always reminded that not everyone treats lines (queues) the same way Americans do. Some folks don't respect lines at all. Others try to act as it they aren't really cutting in line when they are. Today while waiting in line to clear immigration the fellow in front of me asked me to save his place in line while he went to the bathroom!
Before I go much further let me explain one important item. I don't travel all over the world to experience things that are the same as what I have at home in California. That wouldn't be any fun. What is fun is to observe all of the "unusual" things that pop up from people who are comfortable with another culture. That is truly what makes world travel so much fun. Nevertheless, I still don't like people cutting in lines!
Clearing Namibian immigration was a no-brainer. I filled out some paperwork on the incoming flight. Then I passed through immigration in about five minutes. Most of that time was just waiting in line.
Next up was getting my checked bag. I had first checked that bag from California to Johannesburg. I did that because my round-trip ticket was from home to JoBurg only. I bought that ticket many months ago.
About two weeks ago I finally decided I was staying for two weeks in Namibia and not traveling to any other African countries. Then I bought two tickets getting my to and from JoBurg to Windhoek.
This was actually a very risky move financially, especially for the plane ride home. If my Windhoek to JoBurg flight was delayed or cancelled it could cause me to miss my flight home from JoBurg to California. If that happened I would be on the hook for a last minute airfare purchase from South Africa to my California home. It's little things like this that have given me a gray hair or two.
I didn't realize the Windhoek airport the Hosea Kutako International Airport is a LONG way from Windhoek itself. I'm going to guess the driving distance is 20-25 miles. I would get a taxi. However, Windhoek taxi drivers don't have the best reputations. I was hoping to get a good local recommendation on which of the several ride choices/drivers would be best.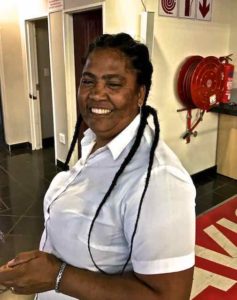 This was when I discovered a young woman by the name of Elizabeth. Elizabeth, an employee at the airport and a native of Namibia, took me under her wing. She made sure I got a good price on a private taxi ride of 250 rand to downtown. She even shoed away others who tried to convince her to put me with them. I asked Elizabeth if I could take her picture for my website. She consented.
I got word that son Jimmy was coming in about six or eight hours after I landed. I worked with my taxi driver, Roderick, to cut a deal to pick up Jim. However, the best price I could get was 300 rand. I asked Roderick why he wouldn't do it for 250. He told me I got a special price because he was a friend of Elizabeth's. I told Roderick that since I was now his friend he should pickup Jim for 250 rand. Roderick didn't see the logic in that!
Later that night Roderick picked up Jim at the airport. He even came with a sign with Jim's name on it. Jim was pretty proud of that. Truth be told I am always impressed when I show up and the local driver has a placard with my name displayed. That's always pretty special recognition even if it is simply the best way to find each other..
We would be staying at the Protea Thuringerhof Hotel in downtown Windhoek for the next two nights. The Marriott Corporation owns the Protea hotel chain in Africa. I figured I couldn't go wrong with a Marriott hotel right? Maybe I could.
They did upgrade us to a two bedroom suite of sorts befitting my status as a "Platinum elite" member of their frequent stay program. They also brought a couple of special platters filled with candies, fruits and and bottles of water. I had to give them credit. They were trying.
However, I can't really give high marks to this Protea hotel. Its location was good. It's in downtown Windhoek. However, the elevator didn't work. I was told it had not worked for about two months. The hotel was older. It was quiet at all times during the day. People don't honk much in Windhoek.
Our room had a hotel safe. It appeared the AA batteries weren't working with the safe. We locked it but then couldn't get it open to install the new batteries. That's when the desk clerk, who had come to our room to install the batteries, told us the last guest had left with the hotel safe key. Apparently, there was only one key! That meant no safe. I didn't like that idea one bit.
I had landed at 1 p.m. Jim would not be getting to the hotel until about 9:30 p.m. I took a one-hour nap and then just at sunset took a walk through downtown Windhoek.
Windhoek really has a pretty good-looking downtown area. Things are relatively modern. As a white man I think it's notable to point out that I didn't see virtually any other people of my race during 30 minutes I walked through downtown.
I'll take a moment to explain the above comment. I write these Trackchaser Reports to cover what I saw and did and to point out the unusual things I encounter. When I travel internationally I seem to encounter more things that seem "unusual" to me. Being the only white person, over the span of 30 minutes, in a somewhat crowded downtown area qualifies as unusual in my book. I nearly really felt unsafe but I did try to remain alert.
I did stop into a Namibian grocery chain called ShopRite. For whatever reason I enjoy touring grocery stores in foreign countries. Maybe that's because during much of my business career I made calls with my sales people on these types of stores.
One of the most impressive things about Namibia was their grocery stores. I went into about four of them. They were super modern. In most cases they were as good as or better than the more modern grocery stores in the U.S. Their prices were super low as well.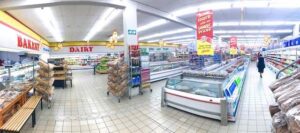 I took a lot of pictures inside the store. I figured I should buy something in case anybody challenged me on my photography exploits. I bought a small container of orange juice, a large bottle of Coca-Cola Light, a candy bar I had seen advertised on a Namibian billboard and six very good looking creampuffs.
I couldn't believe how inexpensive everything was in the store. The four items I bought came to a total of 42 Namibian dollars or about $3.25 U.S. Heck, I could have paid more than that for a single bottle of Coca-Cola Light at the airport!
When I got back to the hotel I asked for a restaurant recommendation for tonight. Since Jim was getting in late there was no real reason to wait for him for dinner. He wouldn't get to the hotel until past 10 p.m.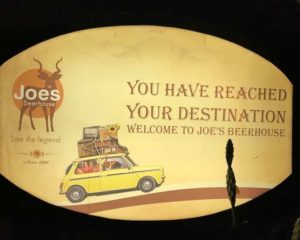 The front desk clerk recommended a restaurant with an American sounding name called, "Joe's Beerhouse". What a fantastic recommendation. This would end up being one of the trip highlights.
I hired a hotel recommended taxi for $70 NAM or about five U.S. dollars. I could have taken a local taxi for just $10 NAM (less than a single U.S. dollar). But, according to hotel sources and others, those guys were not reliable and bad things could happen. I didn't know who to believe. However, for five U.S. dollars it didn't seem like taking the chance by buying "cheap things cheap".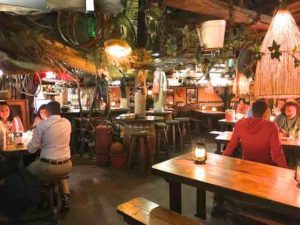 Joe's Beerhouse was fantastic. It's an outdoor restaurant. The decor made you think you had just been dropped off on the movie set of Indiana Jones. The surroundings were a highlight in itself.
The food was excellent. I started off with an order of escargot; they were called snails on tonight's menu. My entrée was the beef schnitzel, which was absolutely delicious. I was so full I didn't have room for dessert. I drowned it all down with two Coke Zeros. The entire dinner cost me about $15 U.S. The food and ambience made this a great value.
However, beyond the ambience and tastiness of the food was the company I was keeping. Joe's Beerhouse goes with "community" seating. That simply means you sit at a table with other diners whom you've never met. In the outdoor setting each round table of eight has its own separate overhead shelter.
It was my good fortune to sit next to two South Africans. They were in Namibia on business. The three of us spent nearly the next two hours chatting about all matter of things. They were IT specialists working to expand their online educational business in Namibia.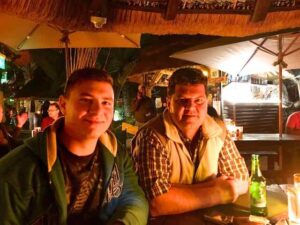 Neither of my new friends had ever been to the U.S. This made them even more curious about the U.S. lifestyle. They peppered me with questions. I did find it amazing that one of the people knew the dramatic difference between television channels CNN and Fox.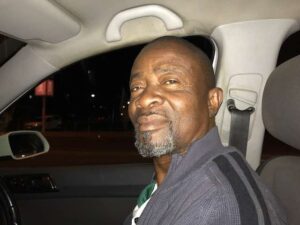 I would probably still be there talking to them but I had to make sure that I was back at the hotel by the time Jimmy arrived. I also asked my new friends tons of questions about South Africa. We compared the differences between our two countries. I'm not sure what's going to happen on the rest of the trip. I think my meetings with these two South African fellows will be one of the trip highlights.  I was soon in a taxi talking to my driver about the state of affairs in Namibia.
I was back to the hotel in time to meet Jim when he showed up at the Protea. He had been flying for 27 hours from his home in Honolulu to get here. He didn't look too much worse for the wear. We're going to be together for the next 12 days. I think we're going to have a lot of fun.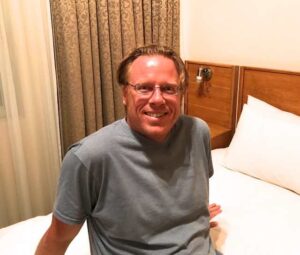 When any father can spend 12 days with his 38-year son and his 38-year-old son wants to do that I think that the father is pretty lucky. Tomorrow we pick up our rental truck and we are off to the races "so to speak". With Jim in the house this trip has officially started!
Friday – August 25, 2017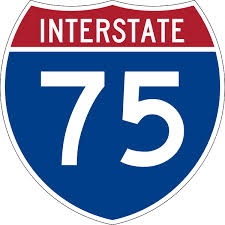 The main plan of the day was to get from Windhoek over to Walvis Bay, Namibia. Walvis Bay is home to the Desert Raceway. Seeing racing at the Desert Raceway was what had brought me to Namibia. Granted we would be seeing and doing lots of things in the country. However, it was the Desert Raceway that was the spark that would become – Namibia – Trackchasing Country #75.
Racing was set to begin at the Desert Raceway tomorrow at 5 p.m. That meant the most important journey of the trip would happen today.
The drive from Windhoek over to the western edge of Namibia and Walvis Bay was going to take us 4-6 hours. We had two options. We could take the "tar" road or the "gravel" road.
Editor's note: "Tar" in Namibia is another word for asphalt. A gravel road in Namibia is about what it would be in the United States.
If we took the tar road the driving distance would be about 400 km or 250 miles. The gravel road option was about the same distance but was estimated to take us an hour more or maybe longer. Why not just take the tar road then?
All of the resources I could find said the gravel road would offer better scenery. The taxi drivers I had ridden with were evenly split on which road to take. The folks who recommended the tar road said the gravel road was much too dangerous. The supporters of the gravel road described it as "not being that bad".
Folks, I do not travel the world to use the "tar" roads in life. Give me a gravel road in every instance and I'll be happy. Of course, Jim and I are a couple of dangerous and rough characters so we would go with the gravel road.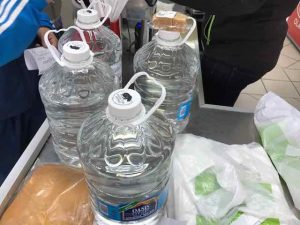 With the road choice decided we made a quick stop at the local Shoprite grocery store. There we picked up some bottled water just in case our journey didn't work out as well as we were expecting. We followed that up with the complementary buffet breakfast at the Protea hotel. The breakfast was one of the better things being offered at the hotel.
The next part of our journey was important. We needed to pick up our rental truck. We got a cab ride out to the Avis rental car location.
That was easy enough. I had already pre-paid for the rental truck. We were renting a Toyota Hilux 4X4. The travel agent had strongly recommended we get a 4X4 to navigate all of the gravel roads of Namibia.
I estimate that I have rented nearly 3,000 cars in my lifetime. I first started renting cars for business when I was twenty-three. I estimate I have rented 50-60 cars or more each year for the past 45 years. That's a lot of cars.
The above makes what I am going to tell you even more significant. I don't think I have ever paid more for a rental car/truck in my entire lifetime. Part of the expense came with the truck's insurance. I bought "full coverage". If so much as a small stone made a crack in the windshield I was covered. The last thing I wanted to do, in Africa, was have a hassle over a car repair or accident.
I did have support with a travel agent for our rental Toyota Hilux. I normally stay away from travel agents. On this trip I felt like I needed a little bit of help for the rental truck and one night's hotel accommodations when things got tight. Petra, at the Gazzella Tours agency, was very helpful when I needed help the most. If you go to Namibia you might want to give her a call.
It took us about an hour to complete all of the car's paperwork and get an explanation for how everything was going to work. The car had a six-speed stick transmission. We would be using diesel fuel. As noted I had full insurance unless I was involved in an accident due to my own negligence. What the heck did that mean? I would think that most accidents are caused by one person or the other's negligence. Whatever. It was time to get on the road.
Most countries that have ever been governed in any way by the British drive on the left side of the road. That doesn't explain why the Japanese drive on the left does it? I would be doing all of the driving. Jim would navigate. In addition to driving on the left I would be shifting gears with my left hand. My motto when driving on the left is, "Lefts are easy; rights are scary". That couldn't be truer.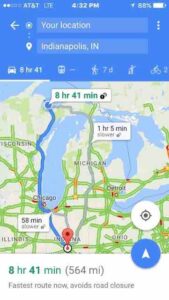 I had paid extra to get a portable GPS unit. With data plans for our cell phones being so expensive we couldn't count on using phones to direct us. Jim had a good idea here. He would download Google Maps onto his phone. He could access those maps even when we didn't have Wi-Fi or cellular service.
Frankly, I didn't find the gravel road to be all that difficult although it was rough in spots. I've driven rental cars around the island of Maui back in the day that would more difficult to navigate…in a passenger car.
I will say this. The drive took us a little bit more than five hours. We literally did not see anything in the way of gas stations, rest areas, food or anything else along the way. It was a gravel road from Windhoek to Walvis Bay. I don't know what the scenery looked like on the tar road. The gravel road scenery reminded me of the California dessert. There was a lot of sand and very little greenery. We saw some monkeys but not much else in the way of wildlife. When we were finished I had had my fill of gravel roads in Namibia. Unfortunately, I was just getting started with those kinds of roads.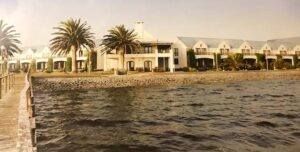 We would be staying for the next two nights at the Protea Hotel at Pelican Bay. This hotel is part of the Marriott Corporation. The Protea at Pelican Bay offered the best overnight accommodation of the entire trip for us. The hotel is right on the water at Walvis Bay.
Our Toyota Hilux was essentially a 4-door pickup truck. It came with a camper shell covering the bed of the truck. On the drive over to Walvis Bay we piled our excess luggage in the back of the truck.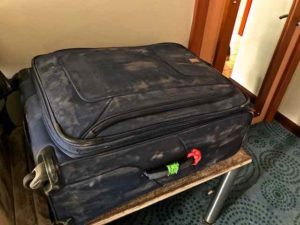 You can imagine our chagrin when we got to the hotel to find our bags covered in a fine layer of desert sand. We came to find out the fiberglass camper shell did not have a complete seal over the truck bed. It looked as if our luggage had been completely trashed. I sure didn't want Carol to find out about this. I can mention it here because she doesn't read my Trackchaser Reports. She says she doesn't have too. She lives it!
This Protea hotel is dramatically better than what we had in Windhoek. It's much more upscale but still not without some problems. Right now the daytime temperatures in the area are in the low 70s. It gets quite chilly and down into the high 40s at night.
Today we had to change rooms because the heater wasn't working in the first room we were given. After sleeping two nights ago in South Africa in 42° temperatures I wasn't going to live without heat any longer. The hotel staff was more than accommodating. We were quickly relocated to a new room with heat!
The time zone change for me is nine hours. For Jim, coming from Honolulu, Hawaii, it's 12 hours. For the most part we've been able to handle the time change pretty well. However, tonight at about 7 p.m. we both took an hour and a half nap. That's not a good thing to do when you're trying to get acclimated to a new time zone.
With the nap we pretty much missed going out on the town for dinner. We figured we might grab a late night snack. I called the front desk to see if there was pizza delivery. One can dream right? There wasn't but the staff would work with us.
The staff found a place. They would go to the restaurant and pickup the pizza and deliver it to the room. How's that for service?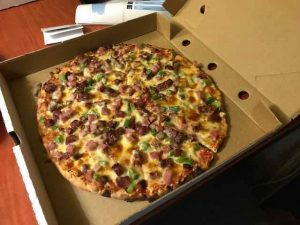 I ended up giving the hotel staff member my credit card. She went over to the pizza store and brought us back a pizza that had been advertised as being "50 centimeters" in diameter. I'm not an expert on the metric system. The pizza wasn't that large but it was tasty. We couldn't complain. The bill was less than $10 U.S. We found most things especially food to the very inexpensive in Namibia.
Later we would find the pizza came from the Raft restaurant. This was an unusual and funky looking place located next door to the Protea at Pelican Bay. I really wanted to try them for lunch or dinner but we were always on the move and never got the chance.
As noted the main objective today was simply to get situated in Walvis Bay. The drive on the gravel road from Windhoek had been time consuming, a little tiring and it had screwed up our luggage. Nevertheless, we were well positioned for tomorrow's racing at the Desert Raceway. Can't wait. That's going to be fun.
Saturday – August 26, 2017
The average high temperature in Walvis Bay for this time of year, is 62° Fahrenheit with a low of 50°. Today's weather forecast calls for a high of 66 and a low of 45 with a 10% chance of rain.  We had picked out a good place to stay for two nights in Walvis Bay.  
I knew a few months ago that I was coming at nearly the start of winter in Namibia. Winter brings the rain. The Desert Raceway is a dirt track. It would have been a disaster to come all this way and get rained out!
There is a national oval track series in Namibia that takes place primarily at the Desert Raceway. The Speed Spot oval track (above) up in Otjiwarongo is also part of this racing schedule. The Namibian series had six race dates on the 2017 schedule in total. However, about three months ago they canceled one of those races at the very last minute.
Did they get rained out? Nope. From what I was told they canceled because of lack of cars. It seems that so many cars were sidelined with mechanical problems they didn't think they could hold a competitive race program. I was shaken to my core, after buying airline tickets and making 12 nights of hotel reservations, to think the race on 26 August might be cancelled for any reason.
Racing starts today at 5 p.m. It is expected to be 62° at race time. Just two hours later it will be 55° with about a 10-mile an hour wind. I don't think most people would expect temperatures to be that chilly in a place like Africa. By the way, apologies to those who express their temperatures in Centigrade. The majority of my readers come from the United States where Fahrenheit in the measuring method.
The city of Walvis Bay has weather somewhat like my hometown in San Clemente, California. Because it's located on the water the high temperature in WB never really gets that hot and the cold temps don't get that cold. The highest average temperature all year in Walvis Bay comes in February at 69°. By the way, our average high temperature in San Clemente ranges from 67-77 degrees all year round. I think that is perfect weather with lots of sunshine.
I was told that August is the #1 month for tourist activities in Namibia. I suspect that might be influenced by the fact that so many Europeans get their vacations in August. I could attest to the country's popularity during this time. I had a devil of a time getting accommodation in the Etosha National Park for later this week.
It didn't appear that we would have to worry about rain during August. The average monthly rain at this time of year is only 0,2 inches. They get only 13 inches of precipitation on average each year. Yes, the climate is surprisingly similar to San Clemente. It's just a bit cooler and a little more humid.
We began our day with breakfast at our Protea hotel. As a platinum member with Marriott breakfast is always complimentary. Jim and I dined on omelettes and all kinds of fresh fruit, cereal and the like. It was a great way to get the day started. Jim said this might be the most lavish breakfast restaurant he has ever seen.
Following breakfast I went off on a power walk along the boardwalk (my words) of Walvis Bay. The weather was cool and cloudy. That's good exercising weather but not all the greatest touring weather.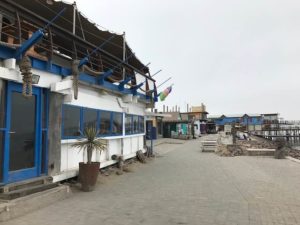 Part of my power walk included a brief tour of the waterfront of WB. This is actually the #1 rated attraction in all of Walvis. It's pretty small, old and authentic.
We next took a ride up to Swakopmund. Swakopmund is just about 30 km north of Walvis Bay. We parked our truck in the city center and toured a bit. A highlight was seeing a local musical group of about 20 singers perform inside a grocery store for tips. I've never seen that before.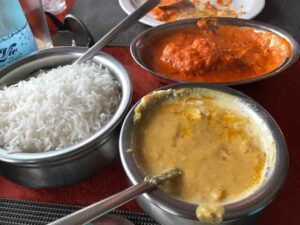 Then we stopped at an Indian restaurant and had a very relaxing lunch. Service was slow but the food was very good. We wrapped it up with a dessert of gulab jamun with vanilla ice cream.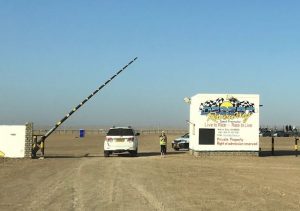 Next up was going to be the highlight of the trip from a racing point of view and overall as well. We were headed to the Desert Raceway. Yes, we would be trackchasing next weekend at the Tony Rust Race Track. However, it was the Desert Raceway that would be the FIRST track we would see in Namibia, my 75th trackchasing country.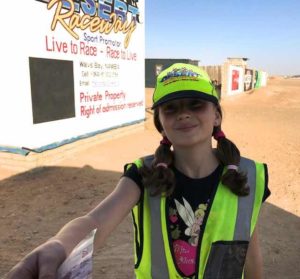 It was easy to find the track. A young girl named Liska welcomed us to the track. She was the ticket seller. We bought our tickets at $50 NAM each from her. I'm going to guess that Liska was about 10 years old. She was a pleasant young lady and talked to us for a few minutes. I loved her accent. She did tell us that she thought admission should really be "20 dollars" not fifty. Even at $50 NAM we were only paying about $4 U.S. Parking came in at $10 NAM or about 75 American cents.
Folks, I got a very late start with the hobby of trackchasing. By the time I was 40 years of age I had only seen 357 tracks. That might seem like a lot to someone who does not actively participate in this hobby. However, it's really not much at all. By way of comparison my nearest current fellow competitor, Guy Smith had seen about 1,200 tracks when he was forty!
However, I've been coming on strong over the last many years. In the last 20 years or so I've seen nearly 900 more tracks that the aforementioned Mr. Smith. Mind you, I'm comparing my results to someone who will go trackchasing every weekend of the year if there is a track to see. My current trackchasing lead stands at more than 600 tracks as of this writing.
For me trackchasing is not about the mechanical side of things. I don't know much about that part of racing at all. I'll all about the people side of racing be it a racing competitor, promoter or race fan.
I am impressed and indebted to the people who help me navigate my way to their track. I'm NOT talking about getting directions. I'm referring to those people who take the time to answer an email or reply to a message I send them. My hobby is entirely based upon getting good information from the people who know more about the track and the area I am visiting than I do. I have "talked" with literally thousands of people as I have cruised up, down and around the long and dusty trackchasing trail.  I'm with Smittie Meyer above who helped me with lots of Desert Raceway info.
Initially, the information coming out of Namibia was a little sparse. However, over the more than 12 months that I first started looking at this faraway nation more and more people jumped on board. I'm thinking that most folks had never heard of trackchasing. Maybe they didn't think I was serious about coming all the way from California to visit their racetrack. Yes, I was serious.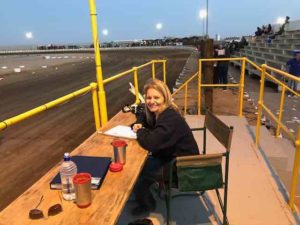 Folks like Lynette Roodt, Carla Havenga (above), Smittie Meyer, Sergio Abrahams, Serena van Rhyn, Allan Martin, and Johan Botes were most instrumental in making this racing trip a success. Without them and others, Namibia – Trackchasing Country #75 would not have been as much fun. I might not have even made it here without all of their help. Thanks to you all!!
Before I tell you much about the racing activity tonight let me make a recommendation. What is that you ask? I say take a look at the photo album and YouTube video from our visit. That will likely leave a more lasting impression with regard to the racetrack and the racing than anything I might write.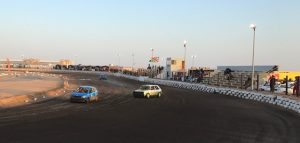 Tonight's track was a quarter-mile slightly banked dirt oval. The track has lights. They've only been racing here for about five years. Before that they raced on a much smaller track closer to downtown Walvis Bay.
Lots of fans pulled their cars up to the catch fence and watched the races from there. This would be a cold night. The track supplies metal fire pits. Some fans built a fire to stay warm. Others watched the racing from permanent grandstands.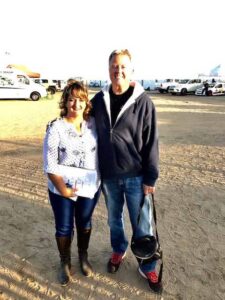 Tonight Jim and I would have full run of the place. Lynette Roodt (above) is the race organizer. She really stepped up her level of communication in the week leading up to our visit. She was messaging us every couple of hours to make sure we were safe and our trip was on schedule. Thanks, Lynette!
Just after we entered the track we met Lynette in person. One of the first things she asked Jim and I was if we wanted to do some "spinning". No, Lynette was not inviting us to join her at the local health club. She had something else in mind. That "something else" was something I had never done after seeing racing at nearly 2,400 tracks.
Before she could give us the full rundown on what "spinning" entailed she had to attend to some race organizer duties. That left Jim and I to wonder what we had signed on for.
To the best of our imagination we thought Lynette wanted us to DRIVE a car in a series of spinning type burnouts in the asphalt covered infield of the dirt oval. I had never done such a thing. The closest thing to what we were imagining that I had ever done came while doing "donuts" in the snow!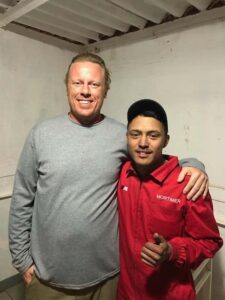 When Lynette came back to talk to us she filled in the blanks on the spinning topic. We would not be driving the car. We would be riding in the passenger's seat with Mr. Mortimer Bampton (above).  Mortimer had a souped up BMW.
He would drive the car in a series of NASCAR Monster Energy Cup worthy burnouts and spins while we rode in the passenger's seat without a helmet OR a seat belt. How long would this go on? We would be doing a series of 360 spins with the tires bellowing smoke and the engine maxing out its revs until we blew a tire! To top that off while the car was spinning wildly Mortimer jumped out of the car and stood by its side while Jim and I (separately) took our turns in the "spin of death". You absolutely do NOT want to miss this video!!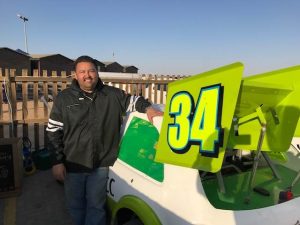 We spent a lot of time in the pit area meeting the drivers and seeing the cars. That's racing star Allan Martin pictured with his #34. Again, your best bet is to check out my photo album from tonight. The cars were well prepared and from the sounds of things used a lot of parts from the U.S.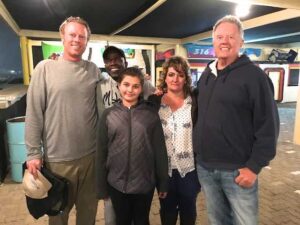 It was fun meeting Johnny Johnson Doesb (second from left). Tonight he was flagging the races. He's a part owner of the Desert Raceway. Carla Havenga was doing the scoring. Rudi Roodt was spinning the tunes from his computer as the track DJ. Jim and I were invited into the track kitchen. There we dined on items that we had never heard of before. It was all good.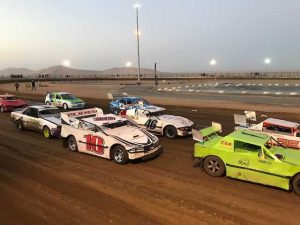 It was a cold night. I wore shorts for most of the trip but not tonight. The track is near the bay. With temps in the 50s and a strong wind it was cold. Fans built fires and wind breaks to help them stay warm.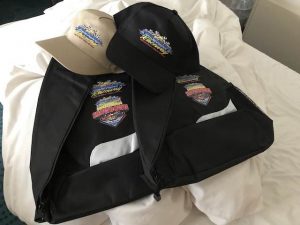 At the end of the night after returning to the hotel Jim showed me some gifts that Lynette had given us. We each got a beautiful backpack and hat featuring the Desert Raceway logos. Thanks to everyone for that!!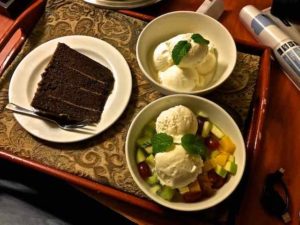 We got back to the hotel at a little past 10 p.m. We were looking forward to drinks and dessert at the nearby Raft Restaurant but they were closed. Luckily, we were able to convince the hotel restaurant that we sorely needed some chocolate cake and ice cream. They delivered.
I must tell you that I'm very disappointed in the Wi-Fi speed everywhere we've been. It's extremely slow and really preventing me from keeping people abreast of the fun we're having on this trip. I'll keep trying but I don't think it's going to improve based upon previous travel reviews.
Back in the room we watched the weather reports of Hurricane Harvey. It looks and sounds pretty bad. We're especially concerned with its impact on Austin, Texas. Our daughter Kristy and her family live in Austin. We're concerned for their well being.
SUNDAY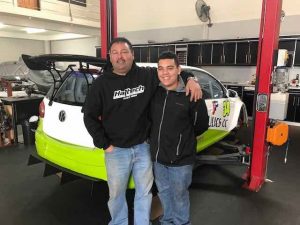 This morning we were in for a special treat. Local racer Allan Martin and his racing son Zach had invited to tour their race shop. I've seen my share of race shops. I grew up on a block with ten houses. Three of those houses had racecars. None of those shops had 10% of the resources that the Martin racing team has.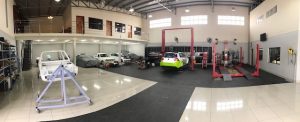 Allan has made a major success out of his hydraulics business. They do business with the local shipping industry in Walvis Bay. Allan has parlayed his business success into a successful racing operation.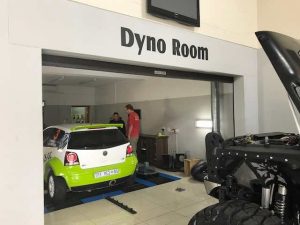 He's so "into it" that he even attended a chassis seminar in Indianapolis put on by the renowned Larry Shaw. Allan and Zach are rightfully proud of what they've built. Please don't miss the many photos I was allowed to take of the shop. It is beyond impressive.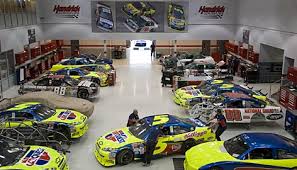 The Martins will be coming to the states in a month or so. They will be visiting Las Vegas and Charlotte. I'm going to do everything I can to make sure they see all of the highlights including the Charlotte area race shops (above). At the end of our tour Zach and Allan gave Jim and I two beautiful jackets. We wore those jackets nearly every night for the rest of the trip. Thanks guys!
After getting directions to our next stop we left the shop at just before noon. We had already driven north of Walvis Bay to Swakopmund yesterday so we knew the geography a bit. We had noticed two adventure activities that had our name on them.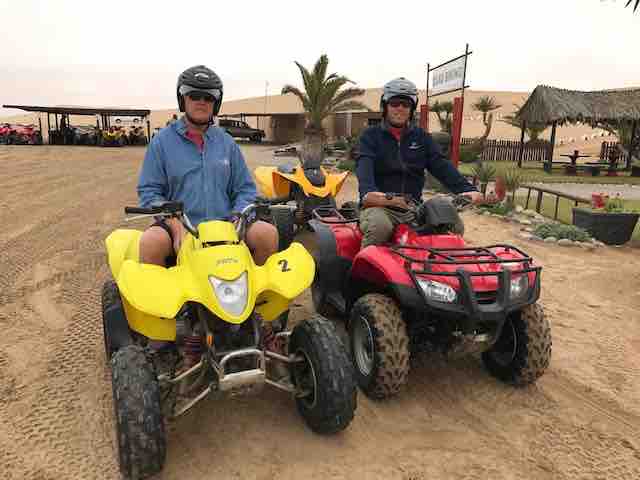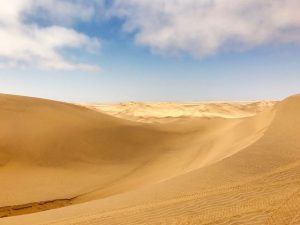 The largest sand dunes in the world are in Namibia. That being the case we rented quads, got a guide and off we went. Do NOT miss the pictures.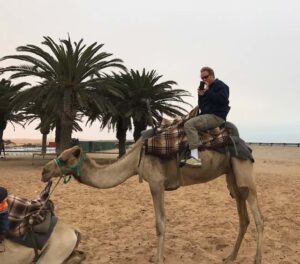 Next up was a special item that I'm sure Jim will remember for a very long time. He was going on a camel ride. I had already had that pleasure on a previous trackchasing trip to the United Arab Emirates I think. Yes, I know I rode a camel. I just can't remember for sure where it was! Again, don't miss the photos of this great adventure.
I had selected the hotels for each night of our stay except for tonight. I worked with Petra of Gazzella Tours in Namibia for this hotel. If you're traveling here I think a person like Petra would be a very good person to hire.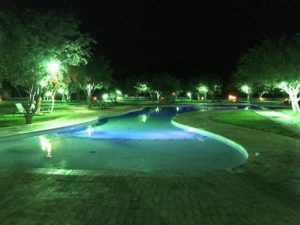 After about five hours of hard driving on mostly gravel roads we checked into the Damara Mopane Lodge. It had come highly recommended by Petra. We had to drive after dark in the desert to get to our oasis. The travel pundits say don't drive after dark in Namibia. We didn't do that very much on this trip, only two times that I can recall. There are a lot of critters that come out after dark in this part of the world.
Well….that wraps up Part 1 of my three-part series on, "Namibia – Trackchasing Country #75". I hope you're getting the feeling after reading these words and seeing the photos and video that YOU made the trip to Namibia just like we did.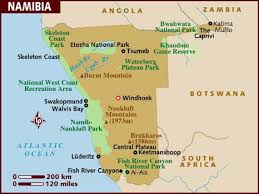 Namibia – FAST FACTS*
Provided by my friends at Wikipedia
Namibia officially the Republic of Namibia, is a country in southern Africa whose western border is the Atlantic Ocean. It shares land borders with Zambia and Angola to the north, Botswana to the east and South Africa to the south and east. Although it does not border Zimbabwe, a part of less than 200 metres of the Zambezi River (essentially a small bulge in Botswana to achieve a Botswana/Zambia micro-border) separates the two countries. Namibia gained independence from South Africa on 21 March 1990, following the Namibian War of Independence. Its capital and largest city is Windhoek.
The dry lands of Namibia were inhabited since early times by the San, Damara, and Nama peoples. Since about the 14th century, immigrating Bantu peoples arrived as part of the Bantu expansion. Since then the Bantu groups in total, known as the Ovambo people, have dominated the population of the country and since the late 19th century, have constituted a large majority.
In the late 19th century during European colonization, the German Empire established rule over most of the territory as a protectorate in 1884. It began to develop infrastructure and farming, and maintained this German colony until 1915, when South African forces defeated its military. After the end of World War I, in 1920 the League of Nations mandated the country to the United Kingdom, under administration by South Africa. It imposed its laws, including racial classifications and rules. From 1948, with the National Party elected to power, South Africa applied apartheid also to what was known as South West Africa. In the later 20th century, uprisings and demands for political representation by native African political activists seeking independence resulted in the UN assuming direct responsibility over the territory in 1966, but South Africa maintained de facto rule. In 1973 the UN recognised the South West Africa People's Organisation (SWAPO) as the official representative of the Namibian people; the party is dominated by the Ovambo, who are a large majority in the territory. Following continued guerrilla warfare, South Africa installed an interim administration in Namibia in 1985. Namibia obtained full independence from South Africa in 1990. However, Walvis Bay and the Penguin Islands remained under South African control until 1994.
Namibia has a population of 2.1 million people and a stable multi-party parliamentary democracy. Agriculture, herding, tourism and the mining industry – including mining for gem diamonds, uranium, gold, silver, and base metals – form the basis of its economy. The large, arid Namib Desert has resulted in Namibia being overall one of the least densely populated countries in the world.
History of Namibia
The name of the country is derived from the Namib Desert, considered to be the oldest desert in the world. Before its independence in 1990, the area was known first as German South-West Africa, then as South-West Africa, reflecting the colonial occupation by the Germans and the South Africans (technically on behalf of the British crown reflecting South Africa's dominion status within the British Empire).
German rule
Namibia became a German colony in 1884 under Otto von Bismarck to forestall British encroachment and was known as German South-West Africa. However, the Palgrave mission by the British governor in Cape Town had determined that only the natural deep-water harbour of Walvis Bay was worth occupying – and this was annexed to the Cape province of British South Africa.
From 1904 to 1907, the Herero and the Namaqua took up arms against brutal German colonalism. In calculated punitive action by the German occupiers, what has been called the 'first genocide of the Twentieth Century' was committed, as government officials ordered extinction of the natives. In the Herero and Namaqua genocide, the Germans systematically killed 10,000 Nama (half the population) and approximately 65,000 Herero (about 80% of the population). The survivors, when finally released from detention, were subjected to a policy of dispossession, deportation, forced labour, racial segregation, and discrimination in a system that in many ways anticipated the apartheid established by South Africa in 1948.
Most Africans were confined to so-called native territories, which later under South African rule post-1949 were turned into "homelands" (Bantustans). Indeed, some historians have speculated that the German genocide in Namibia was a model used by Nazis in the Holocaust. The memory of genocide remains relevant to ethnic identity in independent Namibia and to relations with Germany. The German government formally apologized for the Namibian genocide in 2004.
South African rule 
South Africa occupied the colony in 1915 after defeating the German forces during World War I. Although the South African government wanted to annex 'South-West Africa' into its official territory, it never did so. It administered the territory as its de facto 'fifth province.' The white minority of South-West Africa elected representatives to the whites-only Parliament of South Africa.
Following the League's replacement by the United Nations in 1946, South Africa refused to surrender its earlier mandate. The UN intended that it be replaced by a United Nations Trusteeship agreement, requiring closer international monitoring of the territory's administration and a definite schedule to achieve independence of Namibia. After the rise of the National Party in South Africa, it established apartheid in both areas. During the 1960s, as European powers such as France and the United Kingdom granted independence to some colonies and trust territories in Africa, pressure mounted on South Africa to do so in Namibia.
In response to the 1966 ruling by the International Court of Justice, South-West Africa People's Organisation (SWAPO) military wing, People's Liberation Army of Namibia, a guerrilla group began their armed struggle for independence. It was not until 1988 that South Africa agreed to end its occupation of Namibia, in accordance with a UN peace plan for the entire region.
Land issues
During the decades of German and South African occupation of Namibia, white commercial farmers, most of whom came as settlers from South Africa and represented 0.2% of the national population, came to own 74% of the arable land. Outside the central-southern area of Namibia (known as the "Police Zone" since the German era), which contained the main towns, industries, mines and best arable land, South Africa designated areas of the country as "homelands" for various tribes, including the mixed-race Basters, who had occupied the Rehoboth District since the late 19th century. It was an attempt to establish the bantustans, but most indigenous Namibian tribes did not cooperate.
South West Africa was formally recognised as Namibia by the UN; the General Assembly changed the territory's name by Resolution 2372 (XXII) of 12 June 1968. In 1978 the UN Security Council passed UN Resolution 435, which laid out a plan for transition toward independence for Namibia. Attempts to persuade South Africa to agree to the plan's implementation were not successful until 1988, after years of warfare. The transition to independence finally started under a diplomatic agreement between South Africa, Angola and Cuba, with the USSR and the USA as observers. Under this, South Africa agreed to withdraw and demobilise its forces in Namibia. As a result, Cuba agreed to pull back its troops in southern Angola, who were sent to support the MPLA in its war for control of Angola against UNITA. Angola also resolved its civil war.
After the return of more than 46,000 SWAPO exiles, Namibia's first one man, one vote elections for the constitutional assembly took place in November 1989. The official election slogan was "Free and Fair Elections". This was won by SWAPO although it did not gain the two-thirds majority it had hoped for; the South African-backed Democratic Turnhalle Alliance (DTA) became the official opposition. The elections were peaceful and declared free and fair.
The Namibian Constitution adopted in February 1990 incorporated protection for human rights, compensation for state expropriations of private property, and established an independent judiciary, legislature, and an executive presidency (the constituent assembly became the national assembly).
The country officially became independent on 21 March 1990. Sam Nujoma was sworn in as the first President of Namibia at a ceremony attended by Nelson Mandela of South Africa (who had been released from prison the previous month) and representatives from 147 countries, including 20 heads of state. Upon the end of Apartheid in South Africa in 1994, the nation ceded Walvis Bay to Namibia.
After independence
Since independence Namibia has successfully completed the transition from white minority apartheid rule to parliamentary democracy. Multiparty democracy was introduced and has been maintained, with local, regional and national elections held regularly. Several registered political parties are active and represented in the National Assembly, although the SWAPO has won every election since independence. The transition from the 15-year rule of President Sam Nujoma to his successor Hifikepunye Pohamba in 2005 went smoothly.
Since independence, the Namibian government has promoted a policy of national reconciliation. It issued an amnesty for those who had fought on either side during the liberation war. The civil war in Angola spilled over and adversely affected Namibians living in the north of the country.
Geography
At 825,615 km2 (318,772 sq mi), Namibia is the world's thirty-fourth largest country (after Venezuela). Being situated between the Namib and the Kalahari deserts, Namibia has the least rainfall of any country in sub-Saharan Africa.
Namibia's Coastal Desert is one of the oldest deserts in the world. Its sand dunes, created by the strong onshore winds, are the highest in the world. Because of the location of the shoreline, at the point where the Atlantic's cold water reaches Africa's hot climate, often extremely dense fog forms along the coast.
Climate
Namibia is primarily a large desert and semi-desert plateau. Its overall climate description is arid. Typically the sub-Tropical High Pressure Belt, with frequent clear skies, provides more than 300 days of sunshine per year. The winter (June – August) is generally dry. Rainy seasons occur in summer: the small rainy season between September and November, the big one between February and April. Humidity is low, and average rainfall varies from almost zero in the coastal desert to more than 600 mm in the Caprivi Strip. Rainfall is highly variable, and droughts are common.
Weather and climate in the coastal area are dominated by the cold, north-flowing Benguela current of the Atlantic Ocean, which accounts for very low precipitation (50 mm per year or less), frequent dense fog, and overall lower temperatures than in the rest of the country. In Winter, occasionally a condition known as Bergwind (German for "mountain breeze") or Oosweer (Afrikaans for "east weather") occurs, a hot dry wind blowing from the inland to the coast. As the area behind the coast is a desert, these winds can develop into sand storms, leaving sand deposits in the Atlantic Ocean that are visible on satellite images.
The Central Plateau and Kalahari areas have wide diurnal temperature ranges of up to 30 °C.
Efundja, the annual seasonal flooding of the northern parts of the country, often causes not only damage to infrastructure but loss of life. The rains that cause these floods originate in Angola, flow into Namibia's Cuvelai basin, and fill the oshanas (Oshiwambo: flood plains) there. The worst floods so far occurred in March 2011 and displaced 21,000 people.
Water sources 
Namibia is the driest country in sub-Saharan Africa and depends largely on groundwater. With an average rainfall of about 350 mm per annum, the highest rainfall occurs in the Caprivi in the northeast (about 600 mm per annum) and decreases in a westerly and southwesterly direction to as little as 50 mm and less per annum at the coast. The only perennial rivers are found on the national borders with South Africa, Angola, Zambia, and the short border with Botswana in the Caprivi. In the interior of the country, surface water is available only in the summer months when rivers are in flood after exceptional rainfalls.
Politics and government
Namibia is a unitary semi-presidential representative democratic republic. The President of Namibia is elected to a five-year term and is both the head of state and the head of government. However, while the President is both head of state and government, all members of the government are individually and collectively responsible to the legislature.
Foreign relations 
Namibia follows a largely independent foreign policy, with persisting affiliations with states that aided the independence struggle, including Cuba. With a small army and a fragile economy, the Namibian Government's principal foreign policy concern is developing strengthened ties within the Southern African region. Namibia became the 160th member of the UN on 23 April 1990. On its independence it became the fiftieth member of the Commonwealth of Nations.
Military
Namibia does not have any enemies in the region although it has been involved in various disputes regarding borders and construction plans. It consistently spends more as a percentage of GDP on its military than all of its neighbours, except Angola. Military expenditure rose from 2.7% of GDP in 2000 to 3.7% in 2009, and the arrival of 12 Chengdu J-7 Airguard jets in 2006 and 2008 made Namibia for a short time one of the top arms importers in Sub-Saharan Africa. By 2015, military expenditure was estimated at between 4% and 5% of GDP.
Administrative division
Namibia is divided into 14 regions and subdivided into 121 constituencies.
Economy
Namibia's economy is tied closely to South Africa's due to their shared history. The largest economic sectors are mining (10.4% of the gross domestic product in 2009), agriculture (5.0%), manufacturing (13.5%), and tourism.
Namibia has a highly developed banking sector with modern infrastructure, such as online banking and cellphone banking. There are 5 BoN authorised commercial banks in Namibia: Bank Windhoek, First National Bank, Nedbank, Standard Bank and Small and Medium Enterprises Bank.
According to the Namibia Labour Force Survey Report 2012, conducted by the Namibia Statistics Agency, the country's unemployment rate is 27.4%. "Strict unemployment" (people actively seeking a full-time job) stood at 20.2% in 2000, 21.9% in 2004 and spiraled to 29.4% in 2008. Under a broader definition (including people that have given up searching for employment) unemployment rose to 36.7% in 2004. This estimate considers people in the informal economy as employed. In 2004 a labour act was passed to protect people from job discrimination stemming from pregnancy and HIV/AIDS status. In early 2010 the Government tender board announced that "henceforth 100 per cent of all unskilled and semi-skilled labour must be sourced, without exception, from within Namibia".
In 2013, global business and financial news provider, Bloomberg, named Namibia the top emerging market economy in Africa and the 13th best in the world. Only four African countries made the Top 20 Emerging Markets list in the March 2013 issue of Bloomberg Markets magazine, and Namibia was rated ahead of Morocco (19th), South Africa (15th) and Zambia (14th). Worldwide, Namibia also fared better than Hungary, Brazil and Mexico. Namibia is also classified as an Upper Middle Income country by the World Bank, and ranks 87th out of 185 economies in terms of ease of doing business.
The cost of living in Namibia is relatively high because most of the goods including cereals need to be imported. Its capital city, Windhoek is currently ranked as the 150th most expensive place in the world for expatriates to live.
Taxation in Namibia includes personal income tax, which is applicable to total taxable income of an individual and all individuals are taxed at progressive marginal rates over a series of income brackets. The value added tax (VAT) is applicable to most of the commodities and services.
Despite the remote nature of much of the country, Namibia has seaports, airports, highways, and railways (narrow-gauge). The country seeks to become a regional transportation hub; it has an important seaport and several landlocked neighbours.
Agriculture
About half of the population depends on agriculture (largely subsistence agriculture) for its livelihood, but Namibia must still import some of its food. Although per capita GDP is five times the per capita GDP of Africa's poorest countries, the majority of Namibia's people live in rural areas and exist on a subsistence way of life. Namibia has one of the highest rates of income inequality in the world, due in part to the fact that there is an urban economy and a more rural cash-less economy. The inequality figures thus take into account people who do not actually rely on the formal economy for their survival. Although arable land accounts for only 1% of Namibia, nearly half of the population is employed in agriculture.
About 4,000, mostly white, commercial farmers own almost half of Namibia's arable land. The governments of Germany and Britain will finance Namibia's land reform process, as Namibia plans to start expropriating land from white farmers to resettle landless black Namibians.
Agreement has been reached on the privatisation of several more enterprises in coming years, with hopes that this will stimulate much needed foreign investment. One of the fastest growing areas of economic development in Namibia is the growth of wildlife conservancies. These conservancies are particularly important to the rural, generally unemployed, population.
An aquifer called "Ohangwena II" has been discovered, capable of supplying the 800,000 people in the North for 400 years. Experts estimate that Namibia has 7,720 km3 of underground water.
Mining and electricity 
Providing 25% of Namibia's revenue, mining is the single most important contributor to the economy. Namibia is the fourth largest exporter of non-fuel minerals in Africa and the world's fourth largest producer of uranium. There has been significant investment in uranium mining and Namibia is set to become the largest exporter of uranium by 2015.
Rich alluvial diamond deposits make Namibia a primary source for gem-quality diamonds. While Namibia is known predominantly for its gem diamond and uranium deposits, a number of other minerals are extracted industrially such as lead, tungsten, gold, tin, fluorspar, manganese, marble, copper and zinc.
There are offshore gas deposits in the Atlantic Ocean that are planned to be extracted in the future. According to "The Diamond Investigation", a book about the global diamond market, from 1978, De Beers, the largest diamond company, bought most of the Namibian diamonds, and would continue to do so, because "whatever government eventually comes to power they will need this revenue to survive".
Domestic supply voltage is 220V AC. Electricity is generated mainly by thermal and hydroelectric power plants. Non-conventional methods of electricity generation also play some role. Encouraged by the rich uranium deposits the Namibian government plans to erect its first nuclear power station by 2018, also uranium enrichment is envisaged to happen locally.
Tourism
Tourism is a major contributor (14.5%) to Namibia's GDP, creating tens of thousands of jobs (18.2% of all employment) directly or indirectly and servicing over a million tourists per year. The country is a prime destination in Africa and is known for ecotourism which features Namibia's extensive wildlife.
There are many lodges and reserves to accommodate eco-tourists. Sport hunting is also a large, and growing component of the Namibian economy, accounting for 14% of total tourism in the year 2000, or $19.6 million US dollars, with Namibia boasting numerous species sought after by international sport hunters. In addition, extreme sports such as sandboarding, skydiving and 4x4ing have become popular, and many cities have companies that provide tours. The most visited places include the capital city of Windhoek, Caprivi Strip, Fish River Canyon, Sossusvlei, the Skeleton Coast Park, Sesriem, Etosha Pan and the coastal towns of Swakopmund, Walvis Bay and Lüderitz.
The capital city of Windhoek plays a very important role in Namibia's tourism due to its central location and close proximity to Hosea Kutako International Airport. Some 56% of all tourists visiting Namibia during the time period, 2012 – 2013, visited Windhoek.
Water supply and sanitation in Namibia
Namibia is the only country in Sub-Saharan Africa to provide water through municipal departments. The only bulk water supplier in Namibia is NamWater, which sells it to the respective municipalities which in turn deliver it through their reticulation networks.
The UN evaluated in 2011 that Namibia has improved its water access network significantly since independence in 1990. A large part of the population can not, however, make use of these resources due to the prohibitively high consumption cost and the long distance between residences and water points in rural areas. As a result, many Namibians prefer the traditional wells over the available water points far away.
Compared to the efforts made to improve access to safe water, Namibia is lagging behind in the provision of adequate sanitation. This includes 298 schools that have no toilet facilities. Over 50% of child deaths are related to lack of water, sanitation, or hygiene; 23% are due to diarrhea alone. The UN has identified a "sanitation crisis" in the country.
Apart from residences for upper and middle class households, sanitation is insufficient in most residential areas. Private flush toilets are too expensive for virtually all residents in townships due to their water consumption and installation cost. As a result, access to improved sanitation has not increased much since independence: In Namibia's rural areas 13% of the population had more than basic sanitation, up from 8% in 1990. Many of Namibia's inhabitants have to resort to "flying toilets", plastic bags to defecate which after use are flung into the bush. The use of open areas close to residential land to urinate and defecate is very common and has been identified as a major health hazard.
Demographics 
Namibia has the second-lowest population density of any sovereign country, after Mongolia. The majority of the Namibian population is of Bantu-speaking origin – mostly of the Ovambo ethnicity, which forms about half of the population – residing mainly in the north of the country, although many are now resident in towns throughout Namibia. There is a large Chinese minority in Namibia.
Whites (mainly of Afrikaner, German, British and Portuguese origin) make up between 4.0 and 7.0% of the population. Although their percentage of population is decreasing due to emigration and lower birth rates they still form the second-largest population of European ancestry, both in terms of percentage and actual numbers, in Sub-Saharan Africa (after South Africa). The majority of Namibian whites and nearly all those who are mixed race speak Afrikaans and share similar origins, culture, and religion as the white and coloured populations of South Africa. A large minority of whites (around 30,000) trace their family origins back to the German settlers who colonized Namibia prior to the British confiscation of German lands after World War One, and they maintain German cultural and educational institutions. Nearly all Portuguese settlers came to the country from the former Portuguese colony of Angola. The 1960 census reported 526,004 persons in what was then South-West Africa, including 73,464 whites (14%).
The 2011 Population and Housing Census counted 2,113,077 inhabitants of Namibia. Between 2001 and 2011 the annual population growth was 1.4%, down from 2.6% in the previous ten–year period.
Religion
The Christian community makes up 80%–90% of the population of Namibia, with at least 75% being Protestant, and at least 50% Lutheran. Lutherans are the largest religious group – a legacy of the German and Finnish missionary work during the country's colonial times. 10%–20% of the population hold indigenous beliefs.
Missionary activities during the second half of the 19th century resulted in many Namibians converting to Christianity. Today most Christians are Lutheran, but there also are Roman Catholic, Methodist, Anglican, African Methodist Episcopal, Dutch Reformed and Mormons (The Church of Jesus Christ of Latter-day Saints).
Islam in Namibia is subscribed to by about 9,000 Muslims, many of whom are Nama. Namibia is home to a small Jewish community of about 100 members.
Language
Up to 1990, English, German and Afrikaans were official languages. Long before Namibia's independence from South Africa, SWAPO was of the opinion that the country should become officially monolingual, choosing this approach in contrast to that of its neighbour South Africa (which granted all 11 of its major languages official status), which was seen by them as "a deliberate policy of ethnolinguistic fragmentation." Consequently, SWAPO instituted English as the sole official language of Namibia though only about 3% of the population speaks it as a home language. Its implementation is focused on the civil service, education and the broadcasting system.
According to the 2011 census, the most common languages are Oshiwambo (the most spoken language for 49% of households), Nama/Damara (11.3%), Afrikaans (10.4%), Kavango (9%), Otjiherero (9%). The most widely understood and spoken language is English. Both Afrikaans and English are used primarily as a second language reserved for public communication.
Most of the white population speaks either German or Afrikaans. Even today, 102 years after the end of the German colonial era, the German language plays a role as a commercial language. Afrikaans is spoken by 60% of the white community, German is spoken by 32%, English is spoken by 7% and Portuguese by 1%.
Largest cities 
Largest cities or towns in Namibia

GeoNames

Rank

Name

Region

Pop.

Windhoek

Walvis Bay

1

Windhoek

Khomas

322,500

Rundu

Swakopmund

2

Walvis Bay

Erongo

85,000

3

Rundu

Kavango

63,431

4

Swakopmund

Erongo

44,725

5

Oshakati

Oshana

36,540

6

Rehoboth

Hardap

28,843

7

Katima Mulilo

Zambezi

28,362

8

Otjiwarongo

Otjozondjupa

28,249

9

Ondangwa

Oshana

22,822

10

Okahandja

Otjozondjupa

22,639
Sport 
The most popular sport in Namibia is association football. The Namibia national football team qualified for the 2008 Africa Cup of Nations but has yet to qualify for any World Cups.
The most successful national team is the Namibian rugby team, having competed in five separate World Cups. Namibia were participants in the 1999, 2003, 2007, 2011 and 2015 Rugby World Cups. Cricket is also popular, with the national side having played in the 2003 Cricket World Cup. Netball is popular as well.
Inline hockey was first played in 1995 and has also become more and more popular in the last years. The Women's inline hockey National Team participated in the 2008 FIRS World Championships.
Namibia is the home for one of the toughest footraces in the world, the Namibian ultra marathon.
The most famous athlete from Namibia is Frankie Fredericks, sprinter in the 100 and 200 m events. He won four Olympic silver medals (1992, 1996) and also has medals from several World Athletics Championships. He is also known for humanitarian activities in Namibia and beyond. Golfer Trevor Dodds won the Greater Greensboro Open in 1998, one of 15 tournaments in his career. He achieved a career high world ranking of 78th in 1998.
Media 
Although Namibia's population is fairly small, the country has a diverse choice of media; two TV stations, 19 radio stations (without counting community stations), 5 daily newspapers, several weeklies and special publications compete for the attention of the audience. Additionally, a mentionable amount of foreign media, especially South African, is available. Online media are mostly based on print publication contents. Namibia has a state-owned Press Agency, called NAMPA.
Compared to neighbouring countries, Namibia has a large degree of media freedom. Over the past years, the country usually ranked in the upper quarter of the Press Freedom Index of Reporters without Borders, reaching position 21 in 2010, being on par with Canada and the best-positioned African country.
Education in Namibia 
Namibia has free education for both primary and secondary education levels. Grades 1–7 are primary level, grades 8–12 are secondary. In 1998, there were 400,325 Namibian students in primary school and 115,237 students in secondary schools. The pupil-teacher ratio in 1999 was estimated at 32:1, with about 8% of the GDP being spent on education.
Most schools in Namibia are state-run, but there are some private schools, which are also part of the country's education system. There are four teacher training universities, three colleges of agriculture, a police training college, and two universities: University of Namibia (UNAM) and Namibia University of Science and Technology (NUST).
Health 
Life expectancy at birth is estimated to be 52.2 years in 2012 – among the lowest in the world.
The Demographic and Health Survey (2013) summarizes findings on elevated blood pressure, hypertension, diabetes and obesity:
Among eligible respondents age 35–64, more than 4 in 10 women (44 percent) and men (45 percent) have elevated blood pressure or are currently taking medicine to lower their blood pressure.

Forty-nine percent of women and 61 percent of men are not aware that they have elevated blood pressure. • Forty-three percent of women and 34 percent of men with hypertension are taking medication for their condition.

Only 29 percent of women and 20 percent of men with hypertension are taking medication and have their blood pressure under control.

Six percent of women and 7 percent of men are diabetic; that is, they have elevated fasting plasma glucose values or report that they are taking diabetes medication. An additional 7 percent of women and 6 percent of men are prediabetic.

Sixty-seven percent of women and 74 percent of men with diabetes are taking medication to lower their blood glucose.

Women and men with a higher-than-normal body mass index (25.0 or higher) are more likely to have elevated blood pressure and elevated fasting blood glucose.
The HIV epidemic remains a public health issue in Namibia despite significant achievements made by the Ministry of Health and Social Services to expand HIV treatment services. In 2001, there were an estimated 210,000 people living with HIV/AIDS, and the estimated death toll in 2003 was 16,000.
According to the 2011 UNAIDS Report, the epidemic in Namibia "appears to be leveling off." As the HIV/AIDS epidemic has reduced the working-aged population, the number of orphans has increased. It falls to the government to provide education, food, shelter and clothing for these orphans. A Demographic and Health Survey with an HIV biomarker was completed in 2013 and served as the fourth comprehensive, national-level population and health survey conducted in Namibia as part of the global Demographic and Health Surveys (DHS) programme. The DHS observed important characteristics associated to the HIV epidemic:
Overall, 26 percent of men age 15–49 and 32 percent of those age 50–64 have been circumcised. HIV prevalence for men age 15–49 is lower among circumcised (8.0 percent) than among uncircumcised men (11.9 percent). The pattern of lower HIV prevalence among circumcised than uncircumcised men is observed across most background characteristics.

HIV prevalence among respondents age 15–49 is 16.9 percent for women and 10.9 percent for men. HIV prevalence rates among women and men age 50–64 are similar (16.7 percent and 16.0 percent, respectively).

HIV prevalence peaks in the 35–39 age group for both women and men (30.9 percent and 22.6 percent, respectively). It is lowest among respondents age 15–24 (2.5–6.4 percent for women and 2.0–3.4 percent for men).
The malaria problem seems to be compounded by the AIDS epidemic. Research has shown that in Namibia the risk of contracting malaria is 14.5% greater if a person is also infected with HIV. The risk of death from malaria is also raised by approximately 50% with a concurrent HIV infection. The country had only 598 physicians in 2002.
Editor's note:  When people hear that my trackchasing hobby is about racing they sometimes jump to the erroneous conclusion that trackchasing is ONLY about racing for me.  That is 100% incorrect.  For me trackchasing centers on three distinctly different ideas.  One of the ideas IS about racing.  However, "trackchasing" takes me all over the United States and the world.  When I do that traveling I'll all about seeing and doing as much local stuff as I possibly can.  If this part of my hobby interests you I suggest you take a look at my Trackchasing Tourist Attractions page.  Here's a link to that page.  This is only a partial list of the things I've seen and done over the long and dusty trackchasing trail.  Oh, yes.  I told you there were THREE parts to my hobby.  The final and no less important part is logistics.  It takes some time and effort to put together a plan that gets me from point A to B to C etc. without spending all of our retirement funds.  No one else in the trackchasing hobby has ever approached the travel I do.  They have never scratched the surface in the area of sightseeing and adventure that has been a part of my hobby.  This is what trackchasing is for me.
Namibia – Part 2 of 3….continued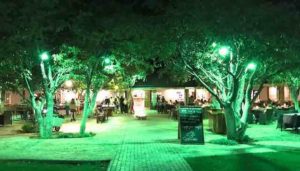 Monday – August 27, 2017
I'd be less than honest if I didn't tell you that I was disappointed in the Damara Mopane Lodge. We stayed there last night. I'm not sure what I was expecting but I guess I was expecting more.
We got there in time for the buffet dinner.   I had been anticipating a nice sit-down menu dining experience. As it was we were standing in a buffet line. None of the food was labeled so I had no idea what we were eating half the time.
The service at this lodge and in much of Namibia was well below average. Very few people smiled. Very few people went out of their way to do their jobs well. I really think that a lot of people in the service jobs didn't really understand English that well. Maybe that was the reason so few people interacted and did much in the way of customer service. As I think back on my worldwide travel experiences it's hard to remember customer service being much worse. I'm not trying to be critical. We did have a few people who did their jobs well. However, the overriding sentiment of my observations was a good customer service training company could do very well in Namibia.
Most of the driving today was on paved roads. That was a blessing! After our five-hour gravel road adventure from Windhoek to Walvis Bay I was glad to be finished with gravel roads. Alas, that was not the case. More on that as we travel through Namibia.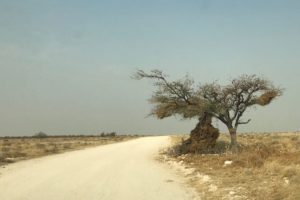 Most of our driving in country was out in the desert. There was very little traffic anywhere we went. Why? The fact that Namibia has the second lowest population density of any sovereign country might have something to do with it.
We did see something all over the area today that I had never seen before in all of my travels. We began to see dirt mounds about 5-6 feet tall and sometimes bigger. These mounds were everywhere. We saw hundreds of them. What the heck were they?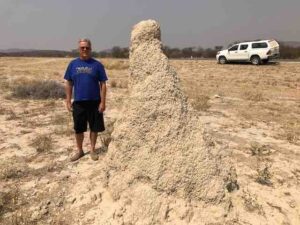 We surmised they might be termite constructions. They were! Don't miss the pictures of these unusual structures. Some were taller than Jim and me. Jim told me the exterior was hard as a rock but the entire thing felt hollow. The mounds were shaped like an upside down ice cream cone.
We stopped for gas in Outjo, Namibia. There we met the friendliest service person of the trip I think. Why would I single this person out? She thought Jim and I were brothers! Ya, I liked her.
We picked up some maps of the Etosha National Park where we were headed. Jim got a great book with photos of all of the animals we were likely to see. We used those illustrations for the next several days as we saw more and more wildlife in Etosha.
At each gas station we stopped at we noticed they charged to use the bathrooms. The fee was $2 NAM (about 15 cents U.S.). If these folks were ignored, usually older women (above left), you could slide without paying.
Our rental pickup truck was diesel powered. Fuel was $10.81 a liter. The price of fuel never varied much. Translated to U.S. prices we were paying about $3.08 per gallon. Right now that's about the price of gas in California especially after Hurricane Harvey knocked out some refineries in Houston, Texas.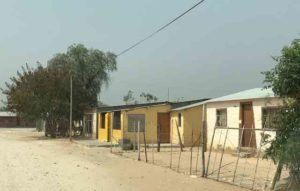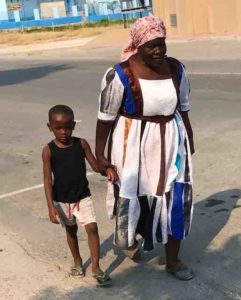 Outjo was our first small town we had seen in Namibia. It's got 6,000 residents. The Germans founded Outjo in 1897. We drove around some residential neighborhoods just getting the lay of the land.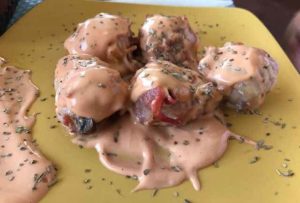 We had lunch at a place called "Mixie's". The food looked gourmet. The highlight of the stop was that they had decent Wi-Fi. That was hard to come by in Namibia. Mixie's also had some of the best local souvenirs we would see anywhere on the trip. Jim bought some cool metal sculptures.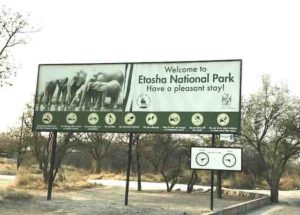 From there we made the 60-mile drive to the famous Etosha National Park. I had made reservations made months ago. Space was hard to get. August is biggest tourist month of the year.
In addition to the racing the main benefit of visiting Namibia was to have the "wildlife safari" experience. I had done this in South Africa and Zimbabwe before. However, for Namibia I was devoting four days to the idea in one of the best wildlife parks in the world.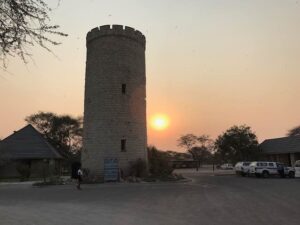 The check-in process for our "bush chalet" was best described as "laborious". It was hot in the reception room and the line moved slowly. The woman at the check-in counter was not the friendliest or most conversational either.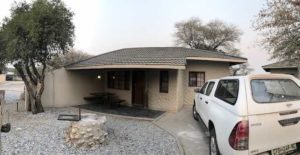 I don't want you to think I am a "complainer". Nevertheless, I see my role as sharing my experiences. I am more likely to share those experiences that were a standard deviation or two out of the norm both good and bad. I'm sure you understand. Above is an outside view of our lodge.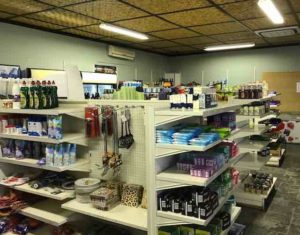 Before we found our chalet (#90) we stopped at the park store for food and drink. There was a limited selection but we found some beer, wine and other food provisions. We would go back to the store during the trip for snacks several times.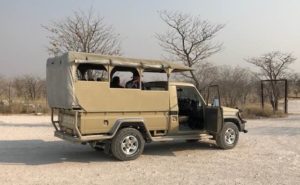 When I had done my previous safaris they were all professionally guided. We hopped in a truck with a seating capacity of 8-10 and went off-road back into the bush. That's not how it's done in Etosha.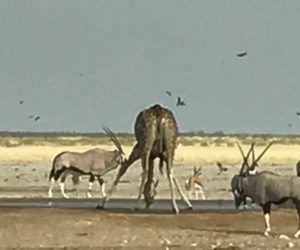 Here we could take a "game drive" with a guide or do it on our own. There is no driving off-road at Etosha. This makes it much easier to see the animals on your own. The Etosha National Park has a series of watering holes, more than eighty of them. The animals eventually end up at these spots for their drink of the day. The folks on TripAdvisor had told me that all we had to do was visit these "drinking fountains". They were right on.
All of the roads inside Etosha were gravel. For some reason I was expecting paved roads. Duh! For the next five days we drove exclusively on gravel roads. I suspect that 75% of our driving during the trip was on these types of roads. Some were pretty rough but nothing our 4X4 truck couldn't handle.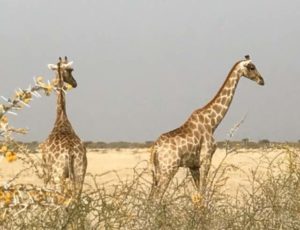 We would see a lot of animals over the next few days. We hadn't been in the main park for 200 meters when we saw our first giraffes. There was no shortage of animals at Etosha. Of course, seeing the animals was the #1 highlight of the Etosha visit.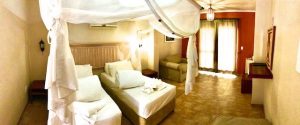 For the first two days at Etosha we were staying at the Okaukuejo Lodge. The lodge was a compound within the overall Etosha National Park. There are three lodges in Etosha. We would stay at Okaukuejo for two days and then at the Halali Lodge (above) for another two days. I figured four days of animal safari would fit the bill. It did.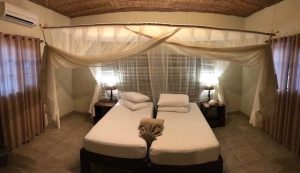 I was expecting our "bush chalet" to be a little bit more upscale. The demand for these places was off the charts. They were not inexpensive. I was expecting more. Don't miss the pictures. They were comfortable but somewhat basic. We WERE out in the African bush so I guess a 5-star Ritz-Carlton was out of the question.  This was our chalet at Okaukuejo.
We grabbed some dinner. Breakfast was included in our room rate. Dinner was optional. However, there were no other dinner choices at either of our lodges. It was eat at the buffet, bring your own food or go hungry. The buffet it would be.
The table service continued to be tardy and indifferent. Tardy and indifferent? That's politically correct for not very damn good.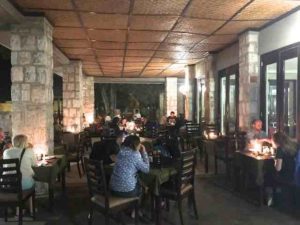 Overall, I am not a big fan of buffets. Normally, the food isn't as good as a menu-based restaurant. I also tend to overeat at buffets. That was the case at both of our lodges. The first issue is on them and the second is on me.
They did serve some wild game at the buffet. We ate élan and antelope among other things. They both tasted pretty much like beef. I'm normally better off not knowing what I'm eating in situations like this. Jim liked the salads. I probably like the desserts best.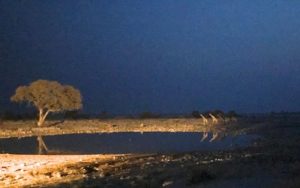 One of the highlights of staying in these lodges was they had their own private watering hole. At night the waterhole is floodlit.
Following dinner we went out to see what we could see at the Okaukuejo Lodge waterhole. At night the temperature drops in the Namibian desert. The waterhole was only about 100 meters from our bush chalet. That was convenient.
This was our first experience with a lighted watering hole. We were learning as we went. It was dark by now. I would guess some fifty guests or more were out to see what they could see.
Have you ever been to a professional golf tournament? If so, then you know the crowd goes into a collective hush when the players are putting. Watching wild animals approach a watering hole at night is sort of the same thing. People try to be as quiet as possible.
Tonight three giraffe came out of the darkness toward the watering hole. Giraffe are notoriously skittish about their surroundings. They are afraid of being attacked by lions. The giraffe would take two steps toward the water, pause for 2-3 minutes and take one step back. At that rate the giraffe does not get to the watering hole very quickly! We watched for nearly an hour. We never did get to see these giraffe take a drink! I was disappointed in our first watering hole experience. I am happy to report this experience would get much better at the Okaukuejo Lodge but wasn't very good at the Halali Lodge.
Tuesday – August 29, 2017
We started our day with a 5:55 a.m. morning game drive. We had signed up last night for a professionally guided tour. Jim and I were on the truck with seven German tourists. It seemed as if the lion's share (pun intended) of the Namibian tourists that we observed were German.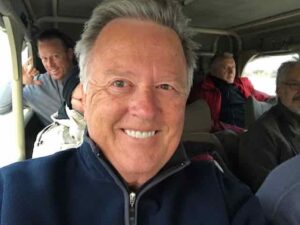 We wanted to start out with a professional tour first. We figured we could see how things worked. Then we could go off on our own "game drives" if that made the most sense for the rest of the trip.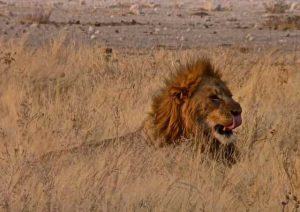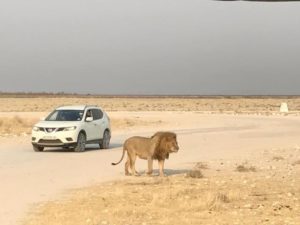 The highlight of this morning's three-hour drive was seeing lions. I had only seen a lion from a long distance in South Africa and didn't see any at all during my Zimbabwe safari.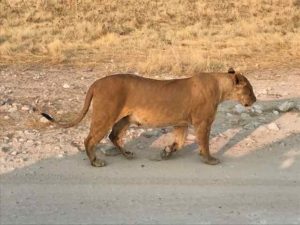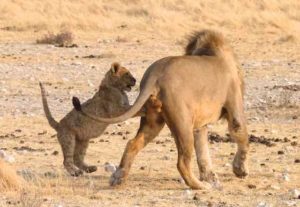 Today there was no shortage of lions. We saw an entire pride of them. At times the lions were just 15-20 feet from us. I got some fantastic pictures of both male and female lions and even baby lions. This was the animal highlight of the trip for me.
We spent the afternoon at the lodge's waterhole. There the action had really picked up. We saw elephants, giraffe, zebra and lots of other species. The entire scene looked like a Disney movie.
We took another guided game drive tour this evening. These tours lasted three hours from 6-9 p.m. I actually thought two hours of game drive as the temperatures were dropping would have been ideal.
At night, in total darkness, the guide used an infrared light to find the animals. The highlight was seeing a huge black rhino roaming about. Our guide told us they could cover 30 kilometers or about 20 miles in an evening. We also came across two huge elephants. They cruised past our stopped touring truck in the middle of the darkness. It was pretty random they were passing by at the same time we were.
Overall, our morning and nighttime game drives had been fantastic. We felt we knew how things worked now. For the rest of the trip we would do the drives on our own at our own pace and with our own starting times.
Wednesday – August 30, 2017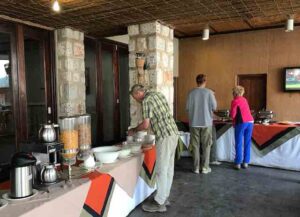 We were out the door at 6:15 a.m.to explore the western section of Etosha. Breakfast opened at 6 a.m. We were allowed to leave the lodge at sunrise.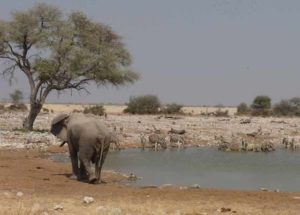 Jim had a map of the Etosha watering holes. We went from one to the next as the spirit moved us. We also saw a large number of animals crossing the road in front of us. Others could be viewed as they grazed on the side of the road.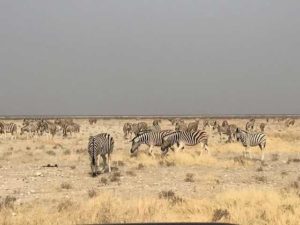 There isn't much vegetation for the animals to eat or to hide in. The rainy season is coming. We were told that now is one of the best times to see the animals because with it being so dry there isn't a lot of vegetation. Once the rains hit the vegetation grows and provides a barrier between the animals and the tourists.
Doing our own game drives worked out very well. We saw elephants, rhino, giraffe and lots more. We never did see any more lions after our first game drive in the park. Today's visit included a stop at Olifantrus Hide.
By now I was really looking forward to lunch at the kiosk back at camp. We could order from a menu! Sadly, the kiosk was out of about 90% of the items on the menu! We went with the one thing they did have, a toasted ham and cheese sandwich. Served with fries it was delicious.
After staying two nights at Okaukuejo Lodge we were off to the Halali Lodge. When I made these reservations, several months ago, I didn't have a good sense of which lodge might be better. That's why I decided to stay two nights at each of them. Overall, I think that was a good choice. On the other hand, staying at one of the parks or the other for the full four nights would not have been a bad choice either.
The buffer dinner at Halali wasn't any better than what we had at Okaukuejo. The service was worse. We checked out the Halali waterhole. There was nothing happening there.
I suspect the lodge watering holes are hit and miss. The first night at Okaukuejo wasn't good at all. Then the next several visits were over the top fantastic. The Halali waterhole never offered anything during the 3-4 times we tried it.
Thursday – August 31, 2017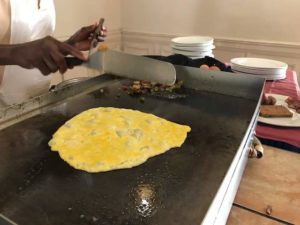 This morning's breakfast was excellent with cooked to order omelets. I liked their toaster and the Black Cat brand peanut butter. That and the Nutella chocolate was a morning staple for me at every one of my Namibian breakfasts.
We stopped at the Halali tourist shop, a small convenience store like outlet. There were massive out of stocks. Probably 75% of the shelf space was bare. These stores did sell post cards and stamps. That was a plus. The Halali waterhole remained a bust.
Today we were off to explore the east side of Etosha. Jim was an able navigator. I handled the driving chores. All of the driving was done on gravel roads.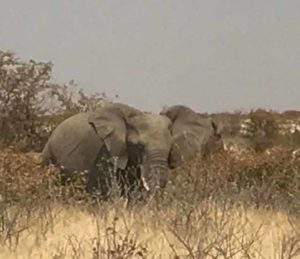 We saw tons (just can't stop punning) of elephants. We even saw a cheetah or leopard from a distance. He/she was relaxing under the shade of a bush and VERY difficult to see. The animal was off the road a good 75 yards or so. We found the sighting when we saw two other trucks stopped. How they saw the cheetah/leopard in the first place is beyond me.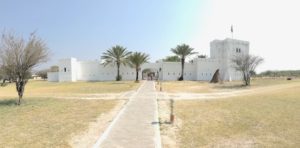 We stopped at the fort in Namutoni. There we had lunch, did some souvenir shopping and toured their museum. The museum had a good deal of background information on the Etosha National Park. The park opened in 1907. There were periods in the park's history where there were literally no animals in residence.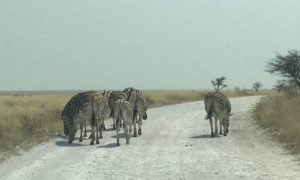 Three full days of safari with pretty much the same animals was about enough for both of us. It was always exciting to see a species for the very first time. However, when you come across a pack of zebras crossing the road in front of you for the twentieth time the newness has worn off.
We would drive for 10-15 minutes at a time without seeing any vehicles. Remember this was supposed to be the busiest month of the year for Etosha. What does that say? Etosha is a HUGE place and even in the busiest of times there still aren't that many tourists considering the size of the park. 
The evening buffet food and service remained dreadful. 
Friday – September 1, 2017
The best food of the day at the two Etosha lodges was served at breakfast. Today they were serving cooked to order omelets. Sorry, but overall I was disappointed in the food offerings at the park. The lodging was "OK". However, the animals were what we had come to see. I give Etosha an A+ rating on their wildlife.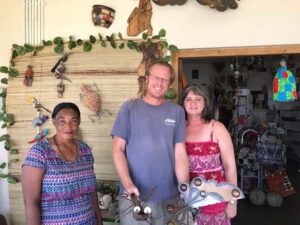 We would end stopping at Outjo, Namibia after we had exited Etosha. Recall we stopped in this small town on the way into the park
We soon found ourselves right back at the Mixie's Café. We knew our way around by now. We pulled right into their very secure parking area behind the restaurant like we ate here every Thursday afternoon with the Lion's Club. O.K., I just can't stop.
Jim wanted to get some more of their metal sculpture offerings. While he did that I reunited myself with the outside world via Mixie's internet connection. We did all of that and ordered lunch. We were getting ourselves back into the real world.
Next up was a trip to Otjiwarongo. Otjiwarongo was on the way to our evening destination in Windhoek. Otjiwarongo was also home to Namibia's second "ground" track or as we race fans know it in the U.S., dirt track.
We had met Johan Botes at the races in Walvis Bay. Johan told us that we should stop by and look at the track he promotes. I believe he said, "You can't miss it". I don't think I have ever found anything easily when someone told me, "I couldn't miss it".
My record is still intact. We had a devil of a time finding the track. However, there was a silver lining in that cloud. We probably stopped more than five times to ask for directions. Each time we did we had another interaction with local Namibians.
We ran into some military men at the entrance to a local mine. We got some more directions from a young girl who seemed to be walking home from school with her older brothers. At what looked like it might be a running track we talked with a man conducting a driving school in a wide-open parking lot. The guys where we got gas tried to help us.
We probably took more than an hour trying to find the speedway compared to if we knew where the track was in the first place. We also got a thorough tour of the town. I've never seen a place with so many one room lean too barber shops. Jim needed a haircut but there was no time.

Finally, we found the place. As Johan had told us the track was located out by the city dump. The town had given the land to the racers to use as a racetrack. Johan mentioned that they couldn't leave any permanent buildings etc. at the track. Why? It tends to "walk away"!
It was fun to see another example of what Namibian racing looked like. They don't have any lights here. The track has a very slight bank to its dirt oval configuration. Maybe some day I'll see some racing there. You never know.
From there our mission was to get back to Namibia's capital city, Windhoek. We had spent one night here at the beginning of the trip. Now at the end of this 15-day travel plan we would stay in Windhoek for three more nights.
This would be the second and final time we would have to drive after dark in order to get to our pre-established lodging locations. During the daylight part of the drive we saw literally hundreds of small 50-75 pound warthogs. They were grazing beside the road. Hitting one of those at 120 KPH would have done some serious damage. I wasn't wild about driving after dark on the left side of the road with a six-speed transmission and warthogs running about. However, sometimes you just do what you gotta do. We made it.
When we got back to the Protea Thuringerhof Hotel they STILL had not fixed the elevator. We ended up with a room on the top floor of the two-story building.
Again we had a two-bedroom "suite" if you stretch the meaning of suite. One room had a nice king sized bed. The other room had two twin beds. I saw Jim eying that king-sized bed. Not a chance son. I had age and cancelled checks to support my right to the big bed.
To be continued…..
Editor's note:  The first part of this trip had centered around racing at the Desert Raceway in Walvis Bay, Namibia.  The middle part of our African vacation took us on some fantastic wildlife safari action.  Now we were rounding third base and heading for home.  The last portion of the trip would focus on more Namibian auto racing.  We were headed to the Tony Rust Race Track in Windhoek, Namibia.  A couple of days after that race Jim and I would make the long journey home.  I hope you have enjoyed reading about our African adventure and will return to www.randylewis.org often to see where the World's #1 Trackchaser ends up next.
Saturday – September 2, 2017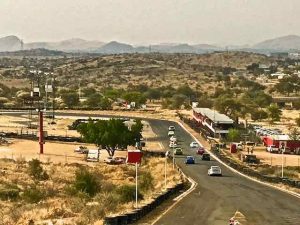 Today we would be trackchasing at the Tony Rust Race Track in Windhoek, Namibia. When this trip was in the very early planning stages, about 6-8 months ago, this weekend had us trackchasing in what could have been trackchasing country #76. When that track fell through we were more than fortunate that "Tony Rust" was racing on this particular weekend.
Before we could do any racing we had some morning touring to complete. The TripAdvisor sight told us the Namibian Crafts Center of Windhoek was the #1 attraction in the entire city. I don't know who does the ratings. Who was I to guestion? This was my first ever visit to Windhoek, Namibia.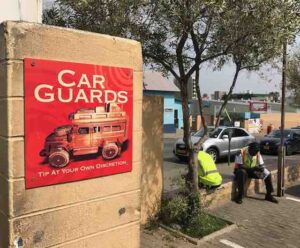 We enjoyed our visit to the Arts and Crafts Center. They had some very unusual offerings. They didn't negotiate and their prices were high. Nevertheless, we bought a few simple things.  We paid a "car guard" to watch the car while we shopped!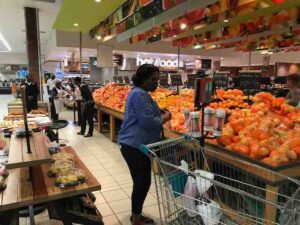 Next up we toured the Maerua shopping mall. I love visiting shopping malls in foreign countries. This mall didn't have any U.S. branded stores. I like that. I was visiting a foreign country for gosh sakes. They did have a movie theatre. We might try to catch a show later in the trip.  I was impressed with their grocery store and "soup in a bag" offering.
Going to the Tony Rust Race Track would be easy. It was located less than 30 minutes from our hotel. We found it easily. After paying $50 Namibia dollars as our entry fee (about four bucks U.S) we were in.
We would have all kinds of wonderful experiences at Tony Rust. I am always amazed at the generosity of the people I meet who run racetracks. Maybe I shouldn't be amazed. Their welcoming behavior gives me faith in the human race.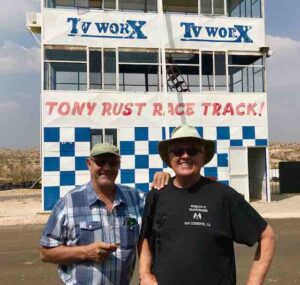 A true highlight was being able to meet Tony Rust himself. Tony and his crew built the track back in 1982. Tony was a racer of note back in the day as well.
Tony was happy to have a couple of Americans who had come a long way to see racing at his track. Mr. Rust organized an effort where Jim would ride in the pace car to start the race. I would get a front-seat ride in the "chase" car at the end of the field.  Before we could do any of that we sat in on the driver's meeting.  It was conducted in an African language so we didn't understand a thing!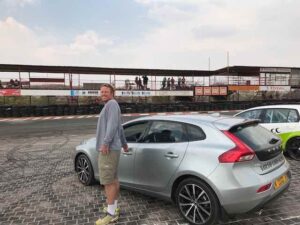 I've ridden in the pace car at several tracks. That's always fun. There's no one in front of you and the view of the track is wonderful. I had never ridden in a "chase" car. I think that's even more exciting than being up front in the pace car.  Jim got to ride in both the pace car and the chase car.
The chase car follows the field of racers until they complete one lap. That way if there is a wreck or someone has a problem, help is quickly at hand. The chase car's responsibility is to keep pace with the last place car in the field. Today there were 8-10 cars in each of the two races. Unfortunately, the car in last place was way off the race pace. If all the cars had been tightly bunched at race speeds we would have completed one lap at nearly the speed of the race leader. We needed to wear helmets for this adventure. It was great fun. Thanks to Tony Rust for making it happen.
Allan and Zach Martin had made the five-hour tow over from Walvis Bay. They brought their asphalt cars to race on this "tar" surfaced road course today. Tony Rust also has a tar based oval configuration. They raced on that a few weeks ago.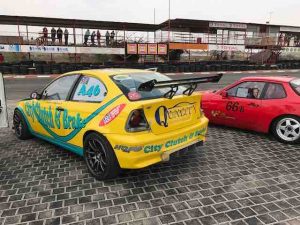 Recall than Allan and Zach had opened up their race shop for us last Sunday morning. It was a real treat seeing the racing operation they had build.  Although the racing field was small today they had some nice looking racers at the track.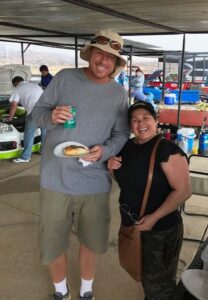 Everyone has heard the saying that, "Behind every successful man is a WOMAN." How true. Today we met the woman who runs the Martin household. Her name is Fazlyn and she's originally from South Africa. Jim and I spent several minutes talking with Faz. She's a real supporter of the racing that her husband and son do. Today she shared food with us and we talked and laughed and had a good time. Great meeting you Fazlyn.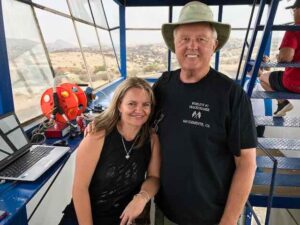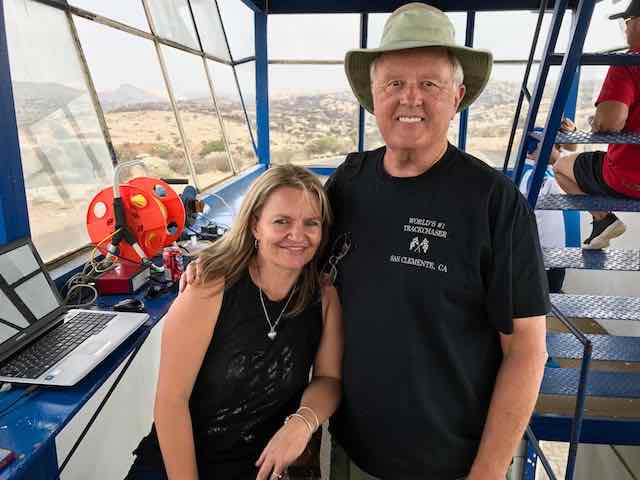 The best view of the track came from up in the scoring tower. Today's scorer was Carla Havenga. Carla did the scoring last week at the Desert Raceway. She told me she had been traveling all week on business in South Africa. She got back just in time to get to the track today. Carla was most helpful with race dates and the like as I planned this trip. Great seeing you Carla.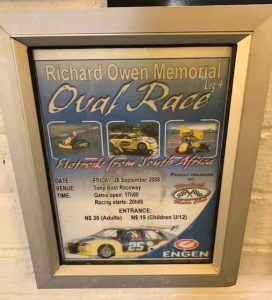 The Tony Rust racing complex has a huge "clubhouse" if you will. They have a fully stocked bar and a nice little food concession area. They use this large enclosed area for "prize-giving" and fellowship. I loved the framed posters they had on the wall from races held here several years ago.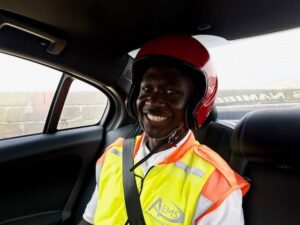 I guess it's pretty obvious to most Namibians, when we open our mouths that we aren't from around here. When the folks at the track discovered this obvious fact they went out of their way to share their friendship.
One such lady, Melanie Lambert was just about the friendliest and smilingest person I can recall meeting. She served Jim and I sosaties. That's essentially a kabob of meat separated by fat. We had those at the Desert Raceway and they were quite tasty. Later Melanie served up some shots of local liquor. Our drinks were "on the house"! Thanks Melanie.
By now we had moved out of the paddock area. We were down in the main spectating area now. One of the racers told us to view the next race with his race team and family.
However, on the way to doing that I discovered three young Namibian boys. These boys and I, at first glance, might not have had much in common. I was probably two feet taller than they were. I was nearly sixty years older than they were. My skin was paler than their skin. However, we did have something in common. We could all smile and luckily they spoke English.
Soon I was introducing myself to Nisan, Ferdinand and Chris. They were cousins. Nisan and Ferdinand were in the fourth grade. Chris was a first grader. He nearly blew me away when he correctly identified the president of the United States, Donald Trump. How many first graders in the U.S. could do that?
Jim soon joined in and we spent a good half-hour with these youngsters. Chris' dad worked at the track. They lived in a very small house in the track's parking lot. We met the father at the end of the day. He told us they were refugees from the Congo.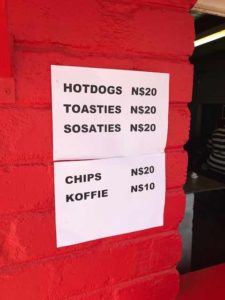 I think there was a good chance these young men had not had anything to eat while being at the track most of the day. I had to correct that outage. Soon they were all dining on "toasties". Their drinks were on the house too.
Ferdinand could not decide which drink he wanted. He first ordered a Red Bull. I had to use the "grandfather rule" here. I wasn't Ferdinand's grandfather but I was the person who nixed the Red Bull idea.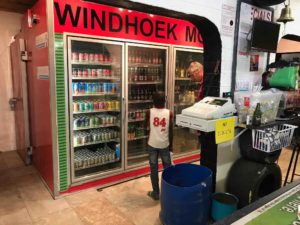 When "Ferd" still couldn't make up his mind I enlisted the services of the bartender. I sent Ferdinand behind the bar. There he could get a close-up look at all of his "PG" rated choices. The sight of a young black boy behind the bar got the attention of the patrons. I doubt that Ferdinand had ever been in that position. You've got to learn stuff one step at a time right!
Soon everyone had their drinks and their food….and their Randy Lewis Racing business cards. The next time they are surfing the net I hope they check out their photos at www.randylewis.org. We wrapped up our day with these three youngsters by letting them sit in our truck. They all got a "turn at the wheel" so they could do some "driving".
It was time to leave the Tony Rust Race Track. We had met a lot of nice people today. They had gone out of their way to share what they had. We appreciated that very much. Thanks to the gang at the Tony Rust Race Track. Good luck with all of your racing!
We completed our last diesel fuel stop of the trip. Fuel was easy to get. I could pay for it with a credit card. Each station had a modern convenience store attached. Each station had bathrooms where they charged for each use. I think I tipped the station attendants everywhere we stopped a small amount because they took extra case to clean windows, check tire pressures and the like.
Jim and I wrapped up a nice day with dinner at Joe's Beerhouse. I had eaten at this unique establishment on my first night in Windhoek. On this evening we spent some time talking to our tablemates. They were from the Netherlands and just beginning their own 23-day Namibian adventure.
Today had been a very good trackchasing day. As you know "trackchasing" to me is seeing racing, seeing the local sights and meeting the local people and handling the logistics of it all. Today it all worked out very well.
Sunday – September 3, 2017
The main early mission today was returning our rental truck. That had to be done by 9 a.m. The truck that we had rented from Avis worked out very well. We drove it 2,300 kilometers. We didn't have any problems. Driving on the left side of the road was no problem. We were aided by the general lack of traffic in the country.
Jim was dragging a bit from the night before. Yes, it can be difficult to keep up with the old man! He elected to return to the hotel to sleep. I don't get to Namibia that often. I chose to go touring.
I had our taxi driver, from the rental car return spot get Jim back to the hotel. Then the driver took me to a local shopping mall. I was on the hunt for souvenirs for Carol.
During the course of my exploration I met a young man working at one of the kiosks in the mall. I had asked him for directions earlier. We got to talking and soon he was offering to escort me on a personal walking touring of the city. That sounded like a fun adventure.
He would be off in about two hours. To pass the time in the mall I caught a movie and looked for that final special souvenir for Carol. When I returned to meet up with my new friend I learned that his replacement had called in sick. He was going to have to work the rest of the day. Too bad! Getting a tour, at no charge, from a local person would have been a grand adventure. This pretty much shows I'm up for anything.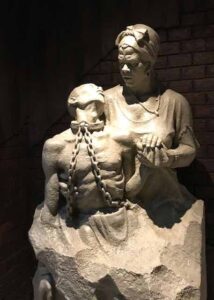 I still had some time before I had to get back to the hotel. I toured the 9th most popular "Things to Do" activity in Windhoek. I'm talking about the National Museum of Namibia. Namibia is pretty small. One can actually walk to see much of it.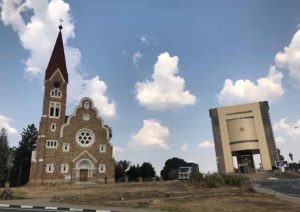 The museum was spread over 3-4 floors of a beautiful building (above right) from the outside. There was no admission charge. My tour was sell-guided. However, the taxi driver who took me to the museum from the mall was conducting a tour for some German tourists!
It was getting later on Sunday afternoon now. I made a quick stop at St. Mary's Catholic Cathedral (#19), which was near the museum. It was locked up tight. I was left to admire its architecture. I made a brief stop at Zoo Park (#28) and then it was time to head back to the hotel.
I still hadn't gotten all of the gifts for Carol that I wanted. This, as if by magic, I came across a street side store that was still open at nearly 5 p.m. on Sunday afternoon when all of the stores in the area were closed.
There I was able to get Carol a beautiful scarf and necklace. She will love them…..and they will be easy to pack for the long trip home.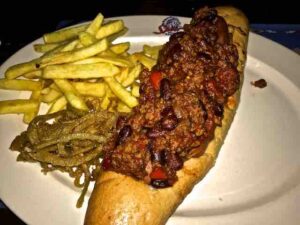 Jim and I wrapped up our evening with dinner at a second floor steak house. Tomorrow was departure day back to the states. As Jim and I walked several blocks back to the hotel in the dark we reflected on what had been a great trip.
Monday – September 4, 2017
I began my morning with a three-mile power walk around downtown Windhoek. It was Monday morning. People were just beginning their workweek. I've been retired for more than 15 years now. I still remember working but I don't think about it much!
I made a brief stop at the Plaza Casino Windhoek located in the Hilton hotel. It was just past 10 a.m. The table games didn't open up until 1 p.m. The slot machines were already going. The casino was small by just about any standards.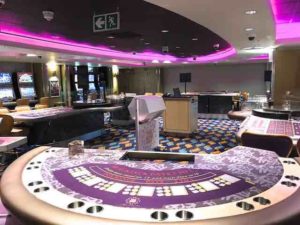 I would love to show you pictures of the casino. However, as you likely know picture taking is not allowed in casinos. Nevertheless, I DO have some photos from my visit. I'm not saying I took 'em and I don't care what the hotel security camera system might try to prove. I wanted you to see the insides of the Plaza Casino Windhoek. As I commonly say, "Don't miss the photos"!
Now it was time to get serious about getting back to our modest seaside cottage in San Clemente, California. When I hit the doorstep there I will have been gone for 15 days. Of course I had missed Trackchasing's First Mother.
There are a couple of trackchasing statistics for me that have remained constant for pretty much the entire time I've been trackchasing. The first is that about 14-15% of all of the tracks I have seen have been located outside of the United States. Despite having seen nearly 2,400 tracks that never seems to change.
The other is the allocation of tracks I see and who I see them with. Over the years I see about one-third of my tracks with Carol. I see about one-third with friends and other members of our family. Finally, I see about one-third of the tracks by myself. For me, that is the perfect way to do it.
My travel schedule is so robust that I can't ask Carol to come with me on every trip. I make 35-40 trips every year. That doesn't count the multiple trips to Hawaii and such that don't include any racing at all.
It's rare to take a 15-day trip like this one to Namibia. However, a couple of years ago I was gone for SIXTY-SIX straight days trackchasing and touring. Carol would come out about every other week and join in for a week.
Now it was time to get back home. Just a couple of days after I returned I would head up to the Northwest for a single day trip. Then two days after that I would be back in the Northwest to see just one track.
Surely when I saw that mid-week county fair race in Washington state I would come home and stay home for a while right? Maybe not. What if I could leave the Northwest and head for trackchasing country #76? Could I really do that? Well, I could dream right!
Jim and I grabbed a taxi to the Hosea Kutako International Airport. The airport is a long way from downtown. We nearly took out a troop of monkeys during the drive. Yes, a troop. That's what they're called.
We paid our driver $250 NAM or a bit less than $20 U.S. for the ride to the airport. He had five minutes to drop us off and leave the drop off area. If he exceeded those five minutes he would get a $90 NAM fine!
Jim had an exotic flight plan. He was heading from Windhoek to Angola to Amsterdam to Atlanta to Honolulu! That sounded like a "AAA" trip to me! He had long layovers in Amsterdam and Atlanta. It was going to take him 2 ½-days to get back to the islands.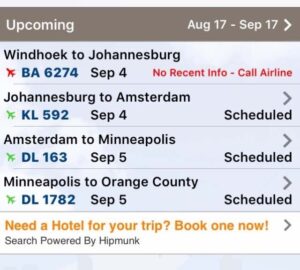 By comparison, my flight plan was easy. I would simply fly 25 hours from Windhoek to Johannesburg, South Africa, to Amsterdam, Netherlands to Minneapolis, Minnesota to Santa Ana, California.
We needed to get going. We got our last picture together and gave each other a big hug. This had been a great father/son trip. One of the next big trips might be a father/daughter trip. I hope so.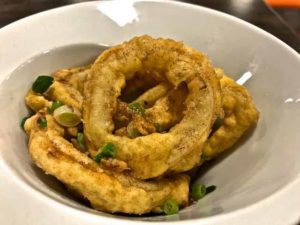 I had a few hours to layover. I went to the food court and back to the Thai restaurant that I had enjoyed so much at the beginning of the trip. The food was great again especially the calamari appetizer serving for about three bucks U.S.!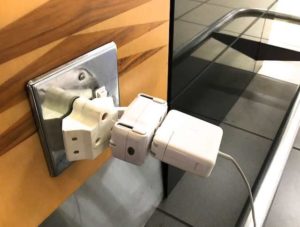 With time on my hands I needed to get some computer work done. However, I don't carry the African electrical adaptor. The African plug-in has three round holes arranged in an equilateral triangle. However, my food server, whom I had tipped well, came up with an adapter for me. I sat there for nearly two hours charging all of my equipment and getting some work done. Folks, I fully understand that you get back more than you give!
Tuesday – September 5, 2017
Somewhere on the northward flight from Johannesburg to Amsterdam it became Tuesday. I had only a two-hour layover in Amsterdam but clearing security took forever.
Then I hopped on a plane from the Netherlands to Minneapolis, Minnesota in the states. I cleared U.S. customs with my Global Entry capability in Minneapolis. From MSP it was four more hours back to where I began this trip. That was the John Wayne (yes, the cowboy actor) Orange County Airport.
Carol was waiting for me with open arms and the Carol Lewis owned and MFunds sponsored Lexus RX350. It was good to be back. It was good to see Carol. It had been a long and wonderful trip. We met great people. We saw unusual animals and scenery. It was great that Jim came along on what he called "A trip of a lifetime".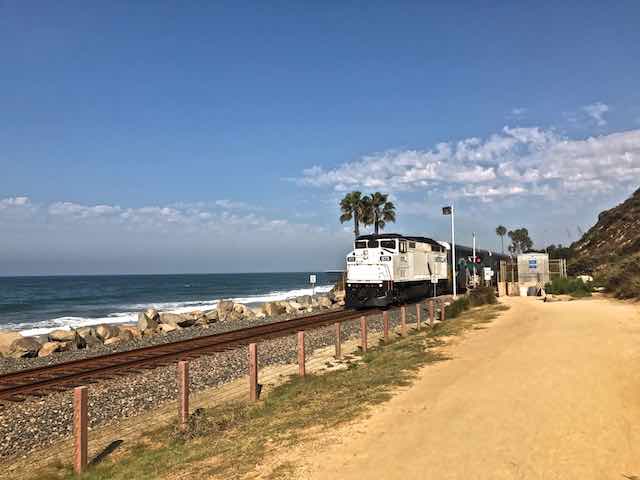 One might expect that I would just sit back at our modest seaside cottage and watch the sunset over the Pacific Ocean after this long trip. Yes, that would be a good thing to do….but not yet. There's too much "out there" to see and do. I'm going to see and do it while I can.  The next morning I was back on my Pacific Ocean power walking trail.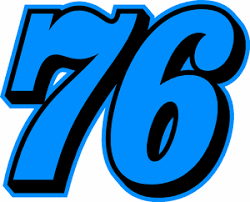 Can trackchasing country #76 be far off? It might be far off from San Clemente. It might not be far off in terms of time. Stay tuned right here at www.randylewis.org and you won't miss a thing.
Thanks for reading about my trackchasing, 
Randy Lewis
World's #1 Trackchaser
Randy is a freelance journalist who winters in San Clemente, California and sometime flies in coach.
And so it goes from country #75, Namibia.
THE COUNTRY LIST
#75!!
RLR – Randy Lewis Racing Lifetime Trackchasing Countries
# 1 – UNITED STATES OF AMERICA – Peoria Speedway – Mt. Hawley, (oval) – Track #1, Peoria, Illinois – circa 1954 (age 5)
# 2 – CANADA – Cayuga Speedway (oval) – Track #174, Nelles Corner, Ontario – July 31, 1988 (Dick Trickle winner)
# 3 – AUSTRALIA – Parramatta City Raceway (oval) – Track #180, Granville, New South Wales – November 17, 1989 (accompanied by Carol)
# 4 – UNITED KINGDOM – Northhampton International Raceway (oval) – Track #378, Northhampton – June 26, 1999 (accompanied by Carol, Kristy, Jim)
# 5 – NETHERLANDS – Driesum Racetrack (oval) – Track #839, Driesum – May 5, 2005 (accompanied by Roland Vanden Eynde)
# 6 – BELGIUM – Bellekouter oval (oval) – Track #841, Affligem – May 8, 2005 (accompanied by Roland Vanden Eynde)
# 7 – FRANCE – Circuit de Croix en Ternois (road course) – Track #843, Saint-Pol sur-Ternoise – May 8, 2005 (accompanied by Roland Vanden Eynde – 2nd new country in one day!)
# 8 – GERMANY – Nurburgring (road course) – Track #844, Nurburg – May 13, 2005 (accompanied by Carol, Roland Vanden Eynde)
# 9 – NEW ZEALAND – Western Springs Speedway (oval) – Track #1,134, Western Springs – December 26, 2006 (accompanied by Carol)
# 10 – MEXICO – Triovalo Bernardo Obregon (oval) – Track #1,281, Tiajamulco de Zuniga, Jalisco – October 14, 2007 (accompanied by Carol, J.J., Roger Ward)
# 11 – BARBADOS – Bushy Park Racing Circuit (road course) – Track #1,296, Bushy Park – December 9, 2007
# 12 – THAILAND – Bira Circuit (road course) – Track #1,300, Pattaya – January 19, 2008
# 13 – SOUTH AFRICA – Durban Grand Prix (road course) – Track #1,315, Durban, KwaZulu-Natal – February 24, 2008 (accompanied by J.J. and Will Van Horne)
# 14 – JAMAICA – Dover Raceway (road course) – Track #1,322, Brown's Town St. Ann – March 24, 2008
# 15 – SWEDEN – Sturup Raceway (road course) – Track #1,335, Malmo – May 10, 2008 (accompanied by Carol)
# 16 – DENMARK – Ring Djursland (road course) – Track #1,336, Tirstrup – May 11, 2008 (accompanied by Carol)
# 17 – CZECH REPUBLIC – Automotodrome BRNO (road course) – Track #1,381, Brno – September 13, 2008
# 18 – AUSTRIA – Lambrechten Stock Car Track (road course) – Track #1,382, Lambrechten – September 14, 2008
# 19 – IRELAND – Tipperary International Raceway (oval) – Track #1,388, Rosegreen – October 26, 2008 (Carol and I visited this track earlier in the year)
# 20 – GUYANA – South Dakota Circuit (road course) – Track #1,390, Timehri – November 2, 2008 (accompanied by Carol)
# 21 – CHINA – The Guia Circuit (road course) – Track #1,392, Macau – November 16, 2008 (accompanied by Carol)
# 22 – COSTA RICA – Autodromo La Guacima (road course) – Track #1,398, La Guacima – November 30, 2008
# 23 – ANDORRA – Grandvalira Circuit (road course) – Track #1,404, Port d'Envalira – January 17, 2009
# 24 – ARGENTINA – Circuito Efren Chemolli (oval) – Track #1,406, Buenos Aires – January 31, 2009 (shared with Jerry Fisher)
# 25 – QATAR – Losail International Circuit (road course) – Track #1,408, Doha – February 13, 2009
# 26 – BAHRAIN – Bahrain International Circuit (road course) – Track #1,410, Sakhir – February 27, 2009 (accompanied by Carol)
# 27 – UNITED ARAB EMIRATES – Dubai Autodrome (road course) – Track #1,411, Dubai – February 28, 2009 (accompanied by Carol)
# 28 – COLOMBIA – Autodromo de Tocancipa (road course) – Track #1,415, Tocancipa – March 22, 2009
# 29 – SPAIN – Motorland Aragon (road course) – Track #1,416, Alcaniz – March 28, 2009
# 30 – PORTUGAL – Circuto de Murca (road course) – Track #1,417, Murca – March 29, 2009
# 31 – ICELAND – Kapelluhraum (road course) – Track #1,420, Hafnafjorour – April 25, 2009 (shared with Will White)
# 32 – HUNGARY – Hungaroring (road course) – Track #1,426, Mogyorod – May 8, 2009 (accompanied by Carol)
# 33 – SWITZERLAND – Hock Ybrig (road course) – Track #1,427, Hoch Ybrig – May 9, 2009 (accompanied by Carol)
# 34 – ITALY – Vighizzolo d'Este Stock Car Track (road course) – Track #1,428, Vighizzolo d'Este – May 10, 2009 (accompanied by Carol)
# 35 – DOMINICAN REPUBLIC – Autodromo Mobil 1 (road course) – Track #1,515, Santo Domingo – December 6, 2009 (accompanied by Carol)
# 36 – MALTA – Ta'Qali Race Track (road course) – Track #1,521, Ta'Qali – February 7, 2010 (accompanied by Carol)
# 37 – FINLAND – Lake Pidisjarvi Ice Track (road course) – Track #1,524, Nivala – February 20, 2010
# 38 – JAPAN – Suzuka Circuit (road course) – Track #1,530, Suzuka – March 21, 2010
# 39 – CHILE – Autodromo de Interlomas (road course) – Track #1,531, Temuco – April 18, 2010
# 40 – MOROCCO – Circuit de Marrakesh (road course) – Track #1,535, Marrakesh – May 1, 2010 (accompanied by Carol)
# 41 – BRAZIL – Circuit de Caruaru – Aryten Senna (road course) – Track #1,540, Caruaru – May 16, 2010 (accompanied by Carol, Jerry Fisher and Katina Spencer)
# 42 – ESTONIA – Laitse Rally Park (road course) – Track #1,571, Laitse – July 24, 2010 (accompanied by Carol)
# 43 – LATVIA – Bikernieki (road course) – Track #1,572, Riga – July 25, 2010 (accompanied by Carol
# 44 – GUATEMALA – Autodromo Pedro Cofino (road course) – Track #1,580, Alotenango – August 15, 2010
# 45 – EL SALVADOR – El Jabali (road course) – Track #1,582, Quezaltepeque – August 22, 2010 (accompanied by Carol)
# 46 – ROMANIA – Bradu (road course) – Track #1,603, Bradu – October 16, 2010
# 47 – BULGARIA – Closed Route – Burgas (road course) – Track #1,604, Burgas – October 17, 2010 (accompanied by Lyubomir and Plamen Simeonov)
# 48 – SOUTH KOREA – Korea International Circuit (road course) – Track #1,605, Yeongam, Jeollanam-Do – October 24, 2010
# 49 – PHILIPPINES – Batangas Racing Circuit (road course) – Track #1,608, Batangas – November 21, 2010
# 50 – NORWAY – Lyngas Motorbane (road course) – Track #1,648, Lier – April 30, 2011
# 51 – MALAYSIA – Sepang International Circuit (road course) – Track #1,656, Sepang – May 28, 2011
# 52 – INDONESIA – Sentul International Circuit (road course) – Track #1,657, Babakan Madang, Boder – May 29, 2011
# 53 – LUXEMBOURG – Alzingen (road course) – Track #1,711, Alzingen – September 4, 2011 (accompanied by Carol)
# 54 – POLAND – Tor Slomczyn (road course) – Track #1,713, Slomczyn – September 11, 2011 (accompanied by Carol)
# 55 – SINGAPORE – Marina Bay (road course) – Track #1,714, Singapore – September 24, 2011 (accompanied by Carol) 
# 56 – URUGUAY – Piriapolis Grand Prix (road course) – Track #1,724, Piriapolis – November 12, 2011
# 57 – SRI LANKA – Pannala Race Track (road course) – Track #1,732, Pannala – February 12, 2012
# 58 – ECUADOR – Autodromo Internacional de Yahuarcocha (road course) – Track #1,736, Ibarra – March 11, 2012
# 59 – SLOVAKIA – Slovakia Ring (road course) – Track #1,742, Orechova Puton – April 29, 2012
# 60 – MONACO – Circuit de Monaco (street course) – Track #1,746, Monte Carlo – May 13, 2012 (accompanied by Carol)
# 61 – CROATIA – Automotodrom Grobnik (road course) – Track #1,762, Rijeka – June 23, 2012
# 62 – PERU – Autodromo La Chutana (road course) – Track #1,802, Lima – October 21, 2012 (accompanied by Carol)
# 63 – GREECE – Serres Circuit (road course) – Track #1,807, Serres – November 4, 2012
# 64 – RUSSIA – Moscow Central Hippodrome (oval) – Track #1,824, Moscow – February 23, 2013 (accompanied by Carol)
# 65 – LITHUANIA – Marijampole Autokross Track (road course) – Track #1,842, Marijampole – May 12, 2013 (accompanied by Carol)
# 66 – INDIA – Buddh International Circuit (road course) – Track #1,915, Noida – October 27, 2013 (accompanied by Carol)
# 67 – GEORGIA – Rustavi International Motorpark (road course) – Track #1,916, Rustavi – November 10, 2013
# 68 – TRINIDAD AND TOBAGO – Larry Gomes Stadium (road course) – Track #1,928, Arima – January 26, 2014 (accompanied by Carol)
# 69 – TURKEY – Istanbul Park (road course) – Track #2,035 Akfirat (accompanied by Carol)
# 70 – AZERBAIJAN – Streets of Baku (road course) – Track #2,037, Baku (accompanied by Carol)
# 71 – SERBIA – Usce (road course) – Track #2,224, Belgrade (accompanied by Carol)
# 72 – BOZNIA AND HERZEBOVINA – Zaluzani (road course) – Track #2,235, Zaluzani (accompanied by Boris Miljevic)
# 73 – PANAMA – Circuito Internacional de Panama (road course) – Track #2,290, La Chorrera
# 74 – ZIMBABWE – Bulawayo Motorsports Park (road course) – Track #2,291, Bulawayo
# 75 – NAMIBIA – Desert Raceway (oval) – Track #2,369, Walvis Bay
The International Big 3.
. Randy Lewis, San Clemente, California USA – 75

. Roland Vanden Eynde, Vilvoorde, Belgium – 52

. Carol Lewis, San Clemente, California USA – 40
2017 might become a great international trackchasing year.
LIFETIME TRACKCHASER COMPARISONS 
The three most important trackchasing comparisons to me are:
Total lifetime tracks seen
Total "trackchasing countries" seen
Lifetime National Geographic Diversity results
Total Lifetime Tracks
There are no trackchasers currently within 600 tracks of my lifetime total. Don't blame me.
. Randy Lewis, San Clemente, California – 2,370

Total Trackchasing Countries
There are no trackchasers currently within 20 countries of my lifetime total.
. Randy Lewis, San Clemente, California – 75
Current lifetime National Geographic Diversity results
Randy Lewis, San Clemente, California – 4.47
Stock car racing from the African nation of Namibia at the Desert Raceway
.
.
When they asked us if we would like to go "Spinning" at the Desert Raceway we said, "Yes!" even though we didn't know what we were in for.
.
.
The middle of this trip was reserved for a wildlife animal safari.  Take a trip through Etosha National Park
.
.
Circuit racing from the Tony Rust Race Track