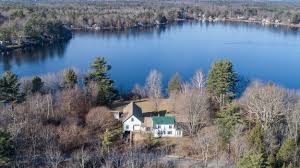 Greetings from Northwood, New Hampshire via New Orleans, Louisiana
.
.
From the travels and adventures of the 
"World's #1 Trackchaser"
.
.
Northwood Lake Ice Oval
Ice oval
 Lifetime Track #2,417
The EventVideo PlusPhotos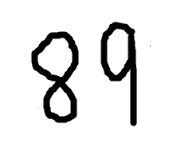 THE EVENT
I have had the opportunity to follow my trackchasing hobby all over the world.  As this is written I have seen racing in 77 countries.  My lifetime track total is just over 2,400. Today I was seeing my 89th lifetime track run on ice.  Long ago I wrapped up seeing racing in every American state.
Some twelve years ago I moved into the "World's #1 Trackchasing" spot.  Of course, that's if that title is awarded to the person who has seen the most lifetime tracks.  Frankly, I don't think it should be.   Maybe "Most Prolific Trackchaser" is a better description for that category.
The World's #1 Trackchaser title should be bestowed on the person who has seen the most racing in the most countries.  That's what the "world" is made up of isn't it?  Countries!
I've been wanting to come to the ice races on Northwood Lake for years! For one reason or another I just couldn't make it happen. Sometimes the weather wouldn't cooperate. Sometimes it just wasn't convenient to get to the Boston area. I had no idea that when I would finally make it to Northwood, New Hampshire is would be part of a New Orleans wedding anniversary trip.
Yes, it is important to note that my hobby is not only about racing.  Yes, that is one part of it.  However, of equal importance are the logistics of trackchasing (getting from point A to B to C, etc.) and the opportunity to see the world.
I live in Southern California.  The vast majority of tracks in the U.S. are located in the Midwest and East.  It takes a good deal of logistical planning to get from where I live to where the tracks are.  A typical weekend trip within the U.S. will cover more than 5,000 air and driving miles.  I do about forty of those trips each year.  For the past 15 years I have traveled about 175 nights each and every year.  Surprisingly to some, more than half of those overnights were not part of trackchasing.
A big part of trackchasing for me is simply travel just for the fun of seeing new things.  You won't want to miss my "Trackchasing Tourist Attractions" page or my "Sports Spectating Resume" page on my website at www.randylewis.org.  Search around on my site.  Use the drop-down menus.  They will take you all over the world!  My site will give you some understanding on how important seeing the world and just "seeing stuff" is with my trackchasing hobby.
Today's adventure was one more of the 2,000 trips that have taken me up, down and around the long and dusty trackchasing trail.  If you would like to see where I've been and experience those adventures here's the link: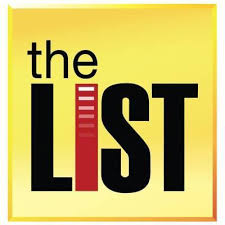 If you've got a question, comment or whatever please leave it at the bottom of this report.  It's very easy to do.  Or you can visit me on Facebook.  Thanks!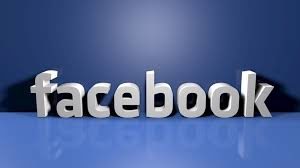 FOREWORD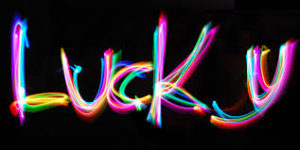 Sometimes Carol and I will get in a bit of an argument about how our matrimonial plans developed back in 1972. She'll say, "I was the lucky one that you picked me". I'll stop her in mid-sentence and interrupt, "No, I was the lucky to have you marry me." We can go on like this for hours while we wile away an afternoon and evening in retirement. At the end we will have a long, loving embrace and agree that we were BOTH the lucky ones.
You see it was back in 1972 that we shared matrimonial bliss, both at the age of 23. It has now been 46 years. It's been a good life. We've been blessed with three fine children and now two exceptional grandchildren. All in all, I'd have to say things have gone much better than her parents could have ever imagined.
As it turned out, possibly for the better, neither one of our parents had any money. We got married while I was on a 10-day leave from the United States Marine Corps. I had just completed boot camp. Yes, that experience was its own trip.
Back in 1972 things didn't cost as much as they do in 2018. As a matter fact, sometimes people didn't have as much or need as much 1972 as they do in 2018.
I'm fond of telling people that our entire wedding cost $500 in 1972. Carol and I paid for the entire thing. I guess that's not entirely true. We did have to take out a bank loan of $200 to pay for our $500 wedding. Yep. Carol went to the bank and got the loan while I was doing push-ups in the sand at MCRD in San Diego. I wonder if the bank knew they what we were spending the money on?
We try to do something special to celebrate our wedding anniversary each year. I guess most people do that. This year will be going down to New Orleans to share in the Mardi Gras festivities.
I went to the Mardi Gras parades last year by myself. However, I didn't do that on purpose! When I got on the airplane to go down to New Orleans I had no idea Mardi Gras was even happening during the time I would be there. Then I saw all the partygoers on the plane. I heard the pilot congratulating everyone on their trip to Mardi Gras. It was at this point, and not a moment sooner, that I knew I was in for a special treat.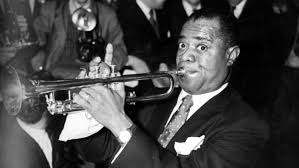 On that trip I was flying into New Orleans to go trackchasing in nearby Mississippi. When I landed in the Louis B. Armstrong International Airport I quickly grabbed a rental car. I did some checking around and found the nearest parade that I could attend. The experience was a fantastic time. I promised myself that I would take Carol to Mardi Gras the next year. Now it was time to deliver on my that promise.
I didn't fly on my first airplane until I was 21 years of age. I didn't set foot in California until I caught an airplane from Chicago on my way to boot camp in San Diego in 1971. On that flight I near would have imagined I would spend 42 of my next 48 years in the Golden state.
The only real vacation I can remember as a child was a hot bus trip to Evansville, Indiana to visit my grandparents. There were no trips to Disneyland or New York City or….Mardi Gras. I guess I've come a long way in the world of travel since then.
One might think that going to New Orleans during a high demand period like Mardi Gras would be expensive. If you know what you're doing things can be done at a very reasonable price. Let me provide a couple examples.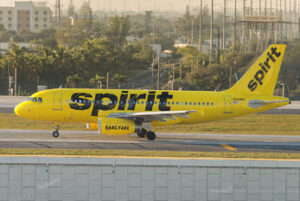 We would be flying to New Orleans from Los Angeles nonstop on Spirit Airlines. What do you think a one-way flight for each of us might cost? Including the cost of checking one bag, the one-way airline ticket price was only $65 per person! The flight cost probably wasn't that cheap back in 1972.
Then I went with my favorite hotel travel partner Priceline.com. Soon we had a three-night reservation at the Homewood Suites by Hilton property in the middle of the French quarter. We were paying just $90 per night. About a week before we left on the trip I checked the Homewood Suites price on their website. They were selling their rooms for $249 plus tax a night. That's right. We were getting a $300 room for about 1/3 the price.
It would be expensive to park a car at the Homewood Suites in the French Quarter. They don't have much parking in the area. The hotel charges $35 a night for valet parking and valet parking is the only option. I figured that over three days we saved nearly $200 by using Uber rather than renting a car and parking it for three days.
Can we sum these figures up? We saved about a thousand dollars in cash by being able to buy travel right. We weren't sacrificing on the quality of goods either. We weren't buying bad things cheap. We were buying good things cheap.
We had a nonstop flight. We had a hotel in the middle of the French quarter at a rock-bottom price that came with free breakfast and cocktails in the evening. We were getting good stuff cheap which is how I think that part of life should be done.
Tuesday, February 6, 2018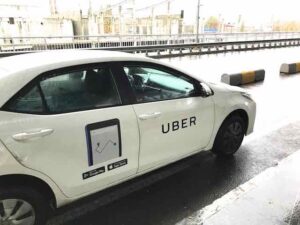 We arrived into New Orleans at about 6 p.m. We immediately grabbed an Uber car from the airport into the city. The price, $36, was a little bit more expensive than I was thinking. Nevertheless, with Uber you know you're going to get a good price, a high-quality car and an articulate driver in virtually every case.
Our driver had a full-time job in the IT business. He drove for Uber to provide an income to fund his hobbies. He also told us he did it so he could mingle with people. The driver was very knowledgeable. He gave us lots of good recommendations on restaurants and the parades we would be watching. We learned one parade was known for "throwing" purses. Another specialized in high-heel shoes! It's always a good idea to get advice from a knowledgeable local.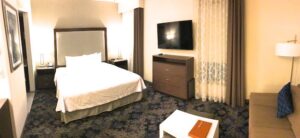 When we checked into the Homewood Suites by Hilton it was much more upscale than even I expected. This would be a beautiful place to stay for the next three nights. A fully cooked hot breakfast was included as well as drinks and heavy hors d'oeuvres in the evening.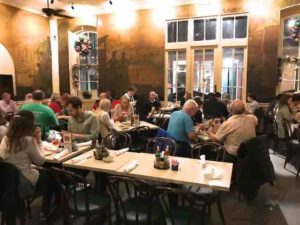 New Orleans is a fantastic restaurant town. We soon found ourselves at a place called the "Gumbo Shop." It was highly recommended on Yelp. I rarely dine anywhere when I'm on the road without consulting Yelp. We were soon enjoying jambalaya, gumbo, lots of French bread and finishing off our meal with a serving of New Orleans' famous but boarding. It was all good.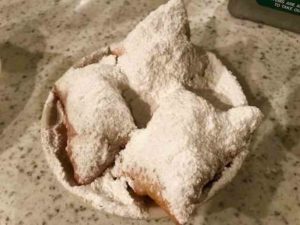 Since were so close to the Café Du Monde we had to stop there. Yes, we were stuffed. Nevertheless how often do you get to go to the Café Du Monde? There we dined on beignets smothered, no drowned, no smothered and drowned in white powdered sugar. It looks like a cocaine convention. I dipped mine in hot chocolate Carol stuck with her black coffee. Again, it was all good.
Of course, since all of this was in the French Quarter we walked everywhere. It was fun passing the partying that is always part of Bourbon Street. We're both in good walking shape. At the end of the night we had walked 5.6 miles!
Wednesday, February 7, 2018
I guess you could say that today was 100% devoted to food. Why would I say that? Because it was true. In New Orleans it is not difficult to have a day like this.
We opened with breakfast at our hotel. It was good as buffet breakfasts go. However we didn't want to eat too much. We needed to save ourselves for what was coming up.
I am all about doing the unusual on vacations. Carol is a good sport and supports us in this category as well. Today we had a very special three-hour tour planned.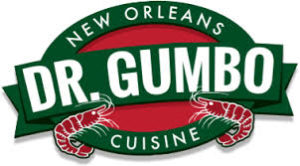 I had consulted Trip Advisor on "things to do" in New Orleans. Something special caught my eye. The group called "Dr. Gumbo Tours" was doing a "Food History Tour" in the French quarter. It was a little pricey at $56 per person. However, the tour had a 92% five-star maximum rating.
Let me explain how I think about vacation spending. I do my very best to save money on the normal vacation items such as airplane rides, hotels and rental cars. You've read about how that happens.
This is the important part of my strategy. This is the part that separates how I think about money from most others. I don't try to save money to be saving money. What? That's right. I save money on stuff where money can be saved. Then I take those savings and splurge on fun stuff where discounts are not readily available. I believe this is a huge difference in how most people think about finances. Remember, I'm not trying to buy cheap stuff cheap. I'm trying to buy good stuff cheap.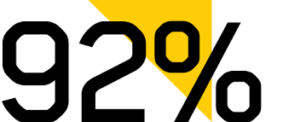 I wasn't sure exactly how a food tour could get 92% of more than 1,000 people to give it a 5-star top rating. Yes, I was a little skeptical. However after we had completed the tour Carol and I both agreed it was five starts all the way!
Our tour guide was wonderful. His name was Ben Wisdom. He's been born and raised in northern Louisiana and had been in New Orleans for last 20 years or so. Ben was a southern gentleman. He was a fountain of knowledge on Louisiana history in general and food history in particular. Ben was a food gourmet and couldn't have been a better tour guide.
During our three-hour tour we ended up sampling about 10 different foods in six different restaurants and retail stores. We ate our way through everything from pork skins to Boudin Balls to sweet potato beignets, pepper sauces, pralines, fried catfish and gumbo. This was a definite highlight of the trip. When we had finished the tour the folks from Dr. Gumbo Tours sent us this memory of the event.

First Stop: SoBou
310 Chartres St, New Orleans, LA 70130
(504) 552-4095
7am-10pm, Daily
Dishes: Fried Pork Cracklings, Boudin Balls and Sweet Potato Beignets

Second Stop: Pepper Palace
224 Chartres St, New Orleans, LA 70116
(504) 304-2396
9am-8pm, Sun-Thurs; 9am-9pm, Fri & Sat
Dishes: Unlimited samples

Third Stop: Leah's Pralines
714 St Louis St, New Orleans, LA 70130
(504) 523-5662
10am-6pm, M-Sat; 11am-5pm, Sun
Dishes: Traditional Praline and Bacon Pecan Brittle

Fourth Stop: NOLA Poboys
908 Bourbon St, New Orleans, LA 70116
(504) 522-2639
11am-10pm, Sun-Thurs; 11am-2am, Fri-Sat
Dish: Muffuletta and Fried Catfish Poboy

Fifth Stop: Tujague's
823 Decatur St, New Orleans, LA 70116
(504) 525-8676
11am-10pm, Mon-Fri; 10am-10pm, Sat-Sun
Dish: Creole Beef Brisket with German Horseradish Sauce

Sixth Stop: Dickie Brennan's Tableau
616 St. Peter St, New Orleans, LA 70116
(504) 934-3463
8am-10pm, Mon-Fri; 10am-11pm, Sat; 10am-10pm, Sun
Dish: Seafood Gumbo
The plan for the evening was to watch the Mardi Gras parade. Did you know the first Mardi Gras parade of the season starts on January 6? The last one, of about 50 or more, finishes on Fat Tuesday the day before Ash Wednesday.
However, this afternoon and evening it was raining. By parade time it was raining pretty hard with the temperature at about 50°. We knew we had another night in New Orleans with a good weather forecast for the parades. At the last minute we bagged the Mardi Gras parade idea in the rain and decided to go out and eat instead. Why not? We were in one of the best restaurant towns in the world.
Again, I consulted Yelp for a great recommendation. There were so many places to choose from. I knew where my "regular haunts" were located. I wanted to try some new places on this trip. We stopped into the Café Amelie in the middle of the French quarter.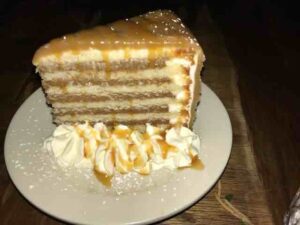 We didn't walk in the front door until about 8:30 p.m. By that time business was dying down. We were still pretty full from the food tour. We decided to go with appetizers and dessert.  Carol dined on the shrimp and grits starter. I went with the Cajun poutine. which was pulled pork over French fries and gravy. Then we finished off our appetizers with a nine-layer caramel cake that was absolutely fantastic.
Most the time, in these fine dining establishments, the quantity you get is large. We found that we couldn't eat all of our appetizers and still have dessert. My original idea was to have two desserts but after we saw how large our main food choices were, we decided to go with one dessert with an option on the second after we finished the first! We ended up both taking doggy bags home, without exercising the second dessert option. As my mother used to say, we left "full as a tick"! 
I've been eating a low-carb diet for the last several weeks. That strategy allows me to succumb to the high calorie, high sugar, high carb foods being served in New Orleans….and not weigh 300 pounds. I don't get down here all that often, maybe two times every three years. When I do I'm certainly not going to pass up what they have to offer just to save a pound or two.
Thursday, February, 2018
Today would be another great restaurant day as well as an above average touring day. In the middle of the day we would stop at the National World War II Museum in New Orleans.
We were both impressed by this museum. Carol thought it might have been the best museum she had seen anywhere anytime. The place is absolutely huge. It's one of the largest museums I have ever seen.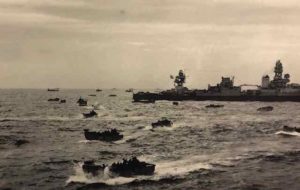 When I go to a museum I like to see a movie or two that might support the theme of the museum. I find that kind of overview more entertaining than reading every last photo caption. Most museums will have some kind of an audio-visual aid explaining whatever it is their museum is all about.
I would have to say the National World War II Museum in New Orleans had well over 100 video screens playing throughout. I doubt there was anything they didn't cover about World War II here. 
We also bought the upgraded one-hour movie package, offered in a beautiful huge theater. This was more of an IMAX presentation and again highly recommended. If you get down to New Orleans and you've got 4-5 hours in the middle of the day, you cannot go wrong with the National World War II Museum.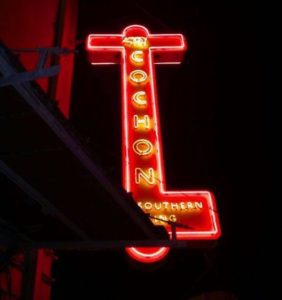 If it fits your schedule you can even leave the museum, go grab some lunch, and come back in for some more touring. That's what we did. Yelp recommended a restaurant called Cochon. It was a block away. We went there for a late lunch.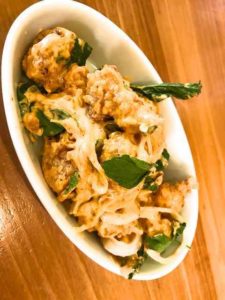 There we dined on fried alligator (above), mac & cheese casserole and a pineapple upside down cake. A combination of appetizers, which were huge, and dessert comes in at about half the expense of ordering entrées and left us more than full. I think a World War II Museum visit tied in with lunch at Cochon's is a beautiful and tasty way to spend the middle of the day when you're in town for the Mardi Gras parades.
Yes, in addition to eating our way through the French Quarter we came here for the Mardi Gras parades. The parade route is about four miles long. Last year I watched the parade on Magazine Street. That's a good "family and local neighborhood" place to see everything. If you want to find this area simply do a search for the "Bead Shop" on Magazine and you'll get there.
When you get down toward the St. Charles Street part of the route you will have to deal with all of the college partiers, which may or may not be what you want to put up with. For whatever reason, the number of parade watchers seemed to be much more than last year. That might have something do with the idea that last night's parade was held under such rainy and cold conditions that some people waited until tonight.
We rode Uber cars from our hotel over to the parade location on Magazine Street and back. The price of an Uber car, each way, was about $16 for the 4-mile one-way drive. That was a little bit expensive. But then Uber fares are higher when the demand is greater and just before Mardi Gras parades and afterwards the demand is greater! Nevertheless it was our best option. There is absolutely nowhere to park in the parade area.
I always enjoy talking with our Uber drivers. I ask them a lot of questions. It seems that most like to talk about themselves and I like to ask questions.
Most Uber drivers drive to supplement their income. One of the driver's tonight had worked for the U.S. Post Office for 29 years. He RENTS the car he drives through a relationship between Hertz and Uber. He pays $244 USD, including taxes, per week for the car. He told us it takes pretty much the first three days of the week to pay for the car. Then the rest of the week the money he earns in his to keep.
Carol and I can do some walking when we stay in major cities. We walked 5.6 miles both yesterday and today. How many people, on a vacation, walk more than 11 miles in a couple of days? It definitely keeps us in shape.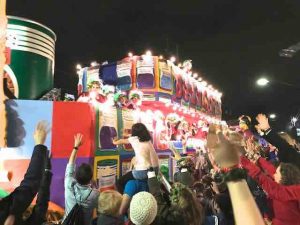 You won't wanna miss my video of the parade tonight. If you ever want to come to New Orleans I'd recommend you do it during Mardi Gras. I've already shown you that you can do this without spending too much money.
If you do come to see the Mardi Gras parades you will soon notice that it is the "throws" that keep the crowd so excited. There are lots of school marching bands in the parade. There are also just a lot of strange "acts" as well. About every 100 yards during the parade large Mardi Gras floats come past. The floats have several people throwing souvenirs into the crowd.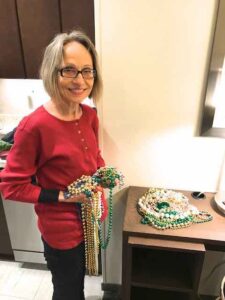 Beads are the primary throw of choice. However the Krew of Muses parade is famous for throwing high-heeled shoes into the crowd. If a crowd watcher is lucky enough to get a shoe they've had a very successful parade. We got two shoes and probably 30-40 strands of beads and trinkets. Our grandkids will be in beads for a long time. It was another great day in New Orleans.
Carol and I had come down to New Orleans to celebrate not only Mardi Gras but our 46th wedding anniversary. We had plenty of time to enjoy the city of New Orleans and just kick back a bit. Folks need to do that sometimes. We had a good time. The last half of the trip would focus on trackchasing but not exclusively.
Friday, February 9, 2018.
Today was going to be a relocation day. The first three nights of our trip were in New Orleans. Now the next three nights were going to be up in the Northeast.
We were on a nonstop flight from New Orleans to Boston this morning. Carol and I were flying on Spirit Airlines. The one-way fare for each of us on that itinerary was only $50. I couldn't believe how low the prices were on Spirit for this trip.
We did check one bag at a cost of $30. I thought the maximum weight allowed was 50 pounds but in reality it was 40 pounds. I guess they overlooked that point when we checked the bag at LAX.
When departing New Orleans they wanted to charge us an extra 30 bucks for being "overweight". I thought Carol looked just fine despite having a dessert or two. Anyway I wasn't gonna let that happen. I still remember when I worked two full days in the hot summer sun cutting weeds for the city for 30 bucks. We went over the side and I "moved" 10 pounds out of our big bag into my jacket. The same amount of weight was still being put on the airplane. It had simply been "reallocated". We went on down the road with $30 more in our pockets.
Even though today was a relocation day I had planned a Trackchasing Tourist Attraction for the evening. I love seeing college basketball games on trips like these especially in unusual or historical arenas.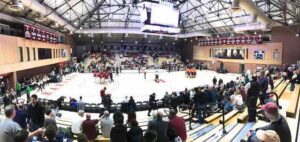 Tonight we would be on the campus of Harvard University seeing Harvard play their Ivy League rival the Princeton Tigers. The Lavietes Pavilion is the second oldest Division I basketball arena in existence. It opened in 1926.
We were lucky to come to the game on the night the court was being officially inaugurated as the Thomas G. Stemberg '71 court. This was done to recognize the founder of Staples office supplies, a Harvard grad as you might imagine. He and his friends had helped donate and raise funds to refurbish the arena. This was the first year following the rehab. Although the basketball facility is small it was beautiful.
Princeton took an early lead in the game. It looked as if they were going to win easily. Then Harvard came roaring back to take a strong lead at halftime. The Crimson prevailed 66–51.
We didn't have tickets to the game when we showed up at the pavilion. That's never a problem. I figured I could buy them at the ticket office or maybe buy someone else's extra tickets. I have found that you can stand out in front of the ticket office, just looking around, and sooner or later someone will come up and offer you tickets. That's what happened tonight.
I soon found a fellow who wanted to sell us two tickets. They came with a face value of $33 USD each. The seating location was near mid-court where the seats had chair backs. We negotiated back-and-forth and soon I had two tickets for $20 each. That was a nice savings, at the last minute, for seats that were some of the best in the arena.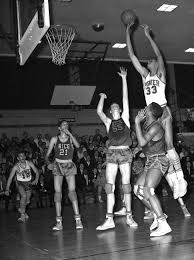 During the evening I enjoyed talking to the fellow who had sold me our tickets. He was a BC grad who had grown up in New York City. He had been to Fordham University's Rose Hill Gym, the oldest arena hosting Division 1 basketball games. He knew, as did I, that Lew Alcindor (you might know him as Kareem Abdul-Jabbar) played his last high school basketball game at Rose Hill for the New York City championship. My new friend had been at Matthews Arena in Boston just last week. That's the oldest "sports arena" still being used in the U.S. I was there earlier this year to see Northeastern University host the very same Harvard basketball team we had watched play tonight. Yep. It's a small world.
The basketball game put a nice finishing touch on our relocation day. The next couple of days will be devoted to trackchasing. We had a nice run in New Orleans and then watched a good college basketball game. This trip was going exactly as planned.
Saturday, February 10, 2018
We were up at an early hour, for Californians anyway, in the Boston suburb of Revere. Carol and I enjoyed a nice breakfast of strawberry waffles at our Four Points by Sheraton Hotel before we settled in for a very busy day of trackchasing.
THE RACING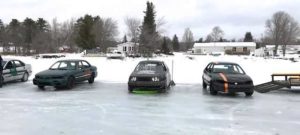 Northwood Lake Ice Oval – Northwood, New Hampshire
We hoped to be trackchasing on Northwood Lake in Northwood, New Hampshire this afternoon. Northwood was just a little bit more than an hour north of our location in Boston. That's one of the benefits of trackchasing in the Northeast. All the tracks are right next to each other.
Carol would be seeing her 12th track in the Granite state and her first ice track here. I would be adding number 22 in New Hampshire to my trackchasing list.
Ice racing at Northwood Lake is one of those venues that I've been looking at for a long time. I've been in contact with a fellow by the name of "Bill" several times over the years. it just never turned out that their weather or their geographical location fit into one of my trips… until today.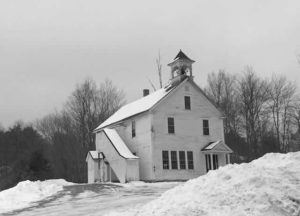 The ride up to the track was uneventful. I didn't expect any major traffic out of Boston on a Saturday morning and there wasn't any. We were expecting to join Pennsylvania trackchaser Paul Weisel at Northwood.
Just a few minutes before the scheduled start time of 11 a.m. we got a call from Paul. He was already at the track. We were only two minutes away.
Soon I was piloting the National Car Rental Racing Nissan Maxima onto the ice of Northwood lake. Paul had already parked his urban Lamborghini in a very safe spot. He felt he was far enough away from the track as not to cause a hazard to his Lamborghini. It took some convincing on my part, but I was able to get Paul to pull up where all of the other big boys and girls were watching the racing from a little closer vantage point.
We invited Paul into the comfortable confines of our automobile. I let the engine run on idol so that he and Carol could be most comfortable. However I was soon cautioned that an idling automobile could possibly melt the ice around our car causing us all to sink to the bottom of the lake. This only further confirmed what I already knew. Both Paul and Carol are the kinds of folks that feel the world could end at any time and that they had better behave as conservatively as possible just in case. I don't roll that way.
Editor's note: It was later discovered that the maximum depth of the lake where we were parked was only four feet. I'm pretty sure than both Paul and Carol could have scrambled through the windows in the event of an ice emergency. I would have loved to have seen that.
Paul and Carol had not seen each other in sometime. I figured they would need some time to catch up. With that being the case I was off into the pit area some 200 yards or more from our viewing location.
Today's temperature was in the high 30s with a little bit of wind. I had two apparel items that would make my visit to the pit area just a little more comfortable.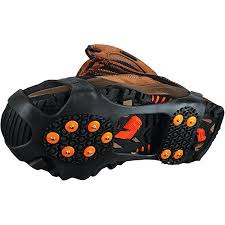 First I put on my ice grippers, a product recommended by Wisconsin's Wendy Hurst,. Walking on the ice today would have been virtually impossible to navigate without the grippers. The ice was slicker than snot on Northwood Lake. Thank you Wendy.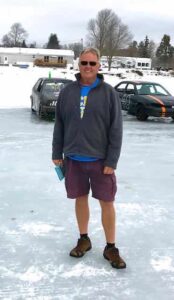 Additionally, I was wearing my cargo shorts today. They are much more comfortable than long pants to travel in on these longer distance driving trips. Honestly I don't really think anyone should be wearing long pants anywhere at any time. That's just my opinion. I wear long pants for less than 1% of the time during the entire year. Apparently my point of view is not the point of view shared by Northeastern folks in the middle of the winter. No one else on the ice today was wearing shorts.
The Northwood Lake ice racing group is a small ice racing group. They brought just six cars to the track today. There are also two motorcycles that would be putting on an exhibition this afternoon.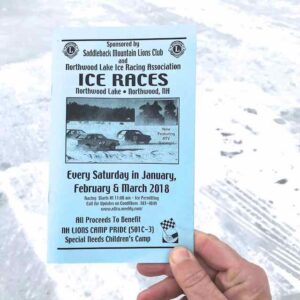 Despite the club being so small they produce one of the nicest racing programs I've seen in any of the now 89 ice tracks I have visited. The program's advertisements must help with the club's finances. Well done on the program folks.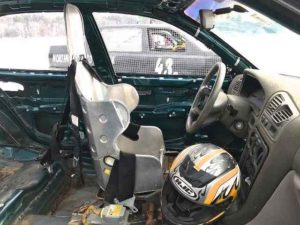 Of course I was able to get good photographs of the exterior and the interior of six automobile ice racers. I introduced myself to several people. Of course they had questions about my wearing shorts. I assured them that it was the rational and forward-thinking thing to do.
Then I introduced myself to two different "Bills". They had remembered our conversations over the years. They brought their Dodge Intrepid Racing # 19 machine to the track today.
I also stood in on the driver's meeting. It was a driver's meeting like Ted Johnson used to host in the beginning years of the World of Outlaws sprint car series. Ted would usually wrap up the meeting by asking Steve Kinser or Doug Wolfgang how many laps the feature should be.
Today the fellow running the meeting asked the racers how many laps they thought the feature should be. They all agreed on 10 laps for the feature and eight laps for the heat races. There would be two heats and a feature. All six of the race cars were scheduled to run in each race.
You might not think that an ice race where only six competitors showed up would be very interesting or create much drama. However, when most of those racers all run in a tight pack it does create fun to watch racing. That's what happened today.
If you've read my Trackchaser Reports very much you know that I get to do some pretty unusual things when I come to these events. I am also the benefactor of some very generous and friendly people that I meet at each local racing club. That happened again today.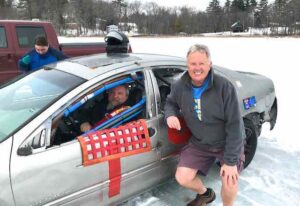 One of the Bills asked me if I would like to ride in their car #19 with the other racing Bill. My one-word answer to him was and always will be, "absolutely". The Bills would make that happen.
They had only just constructed their racing car this year. It was competing in its second race date of 2018. They built it with a special racing seat on the passenger side of the car so the folks like me could get a good understanding of what ice racing was all about. This was a very professional racing seat with full airplane quality seatbelts and shoulder harnesses.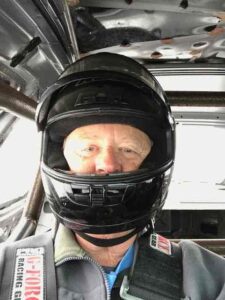 In order to get into the car I had to go in headfirst. Then I put one knee on the racing seat and swung the other leg inside the cockpit. It wasn't easy but actually I've had much worse. Sometimes with my height and the extra space needed for a racing helmet I can't really fit.
I mentioned to Bill that it might be a good idea during our four-lap exhibition run that we have another car come out and run with us. He thought that was a really great idea. So another one of the competitors in the car number 86 did some dicing back-and-forth with us just to put on a show. You will NOT want to miss the video.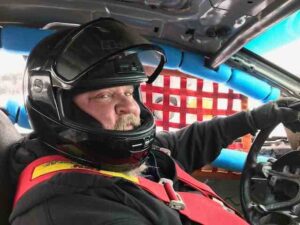 When I went by the spectator area on our warm-up lap I waved to Paul and Carol. They spotted me easily. Then for the next four laps we were on the gas having a fun time. I thank both of the Bills for their generosity in letting me take the ride. I think anyone who sees my YouTube video will get a pretty good sense of what ice racing is all about. Maybe someone will see the video and decide to come out and join the Northwood Lake Ice Racing Club. I hope so!
I would say that today's racing started just about an hour after the official scheduled time of 11 a.m. Normally that wouldn't be a good thing. However with so few cars and only three races for them they were done in less than an hour after they started. I can work with that. This also allowed Paul Weisel to see his first ever ice track feature event!
I spent some time talking to the two fellas running the motorbikes as well. They might have been a father-son combination. I'm not sure. Maybe they were just two brothers. The guys told me they had put 1,000 screws in their four tires to make them grip better. That ended up being $120 worth of screws and it took them four hours to do it. They were having a good time. They were not racing each other but just "riding " they told me.
When the flagman picked up all of his flags that were stuck in the snow on the main straight and headed back to the pit area we knew the program had finished for the day. This was only the second time this year that the Northwood group had raced.
I'm very happy to have finally seen them compete. It was a real treat getting to go into their pit area and check things out and meet the folks. Nice people.
AFTER THE RACES
When I got back to the car I took the ice grippers off of my shoes. With the warmer than normal temperatures the ice was beginning to melt on the top just a little bit creating sort of a slime. The slime was about as slick of a surface as you can imagine. I don't think there's any way I could have walked from our car all the way into the pit area without the ice grippers.
It had been a good day on the ice. I get a chance to see Paul Weisel three or four times during each trackchasing season. We have traveled together to both England and New Zealand. However, Carol doesn't get to share his company all that often. I get to ride in ice racing machines from time to time and it's always special. Today was really a lot of fun with another car on the track. Carol had seen here first ice race in New Hampshire. It was all good.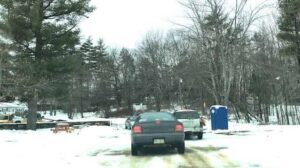 Now it was time for Carol and I to head westward over to Albany, New York. Our route would take us from New Hampshire through Vermont and into New York. We plan to be trackchasing there tonight. Paul was headed back to the barn.
Good afternoon from Northwood Lake in Northwood, New Hampshire.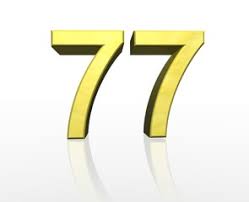 Randy Lewis – 77 countries – 2,417 tracks.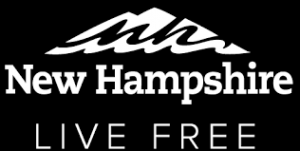 New Hampshire
The Granite state
This afternoon I saw racing at my 22nd lifetime track in the Granite state, yes, the Granite state.  I hold a #5 trackchasing ranking in New Hampshire.  I've seen 22 or more tracks in twenty-eight different states.
Thanks for reading about my trackchasing,
Randy Lewis
World's #1 Trackchaser
Peoria Old Timers Racing Club (P.O.R.C.) Hall of Fame Member
New Hampshire sayings:  Hornpout
If you're a fisherman, you know that this is what New Hampshire residents call catfish.
QUICK FACTS
LIFETIME TRACKCHASER COMPARISONS 
The three most important trackchasing comparisons to me are:
Total lifetime tracks seen
Total "trackchasing countries" seen
Lifetime National Geographic Diversity results
Total Lifetime Tracks
There are no trackchasers currently within 600 tracks of my lifetime total.  Don't blame me.
Randy Lewis, San Clemente, California – 2,417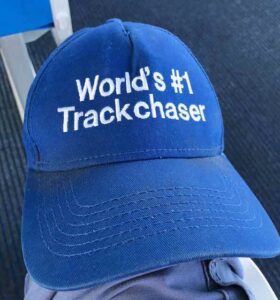 Total Trackchasing Countries
There are no trackchasers currently within 20 countries of my lifetime total. 
Randy Lewis, San Clemente, California – 77
Current lifetime National Geographic Diversity results
Randy Lewis, San Clemente, California – 4.14
That's all folks!  Official end of the RLR – Randy Lewis Racing Trackchaser Report
Click on the link below to see the video production from the racing action today.
Ice racing from Northwood Lake 
.
.
Krewe of Muses – Mardi Gras Parade
Click on the link below for a photo album from today's trackchasing day.  You can view the album slide by slide or click on the "slide show" icon for a self-guided tour of today's trackchasing adventure.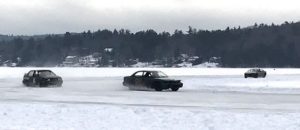 A trip to New Orleans for Mardi Gras PLUS some ice racing in New Hampshire