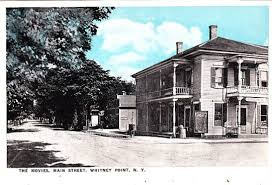 Greetings from Whitney Point, New York
.
.
From the travels and adventures of the 
"World's #1 Trackchaser"
.
.
Tri County Speedway
Dirt oval
 Lifetime Track #2,487
The EventVideo PlusPhotos
THE EVENT
I am a "trackchaser". So, what the heck is that? I get that question from racing and non-racing people all the time. This is a difficult question to answer. Why? Because after I do my best to respond people still say, "I've never heard of such a thing"!
Here's my best explanation.
Trackchasing is a three-pronged hobby. I'm a racing fan. I love to travel. I love to analyze opportunities to get the most out of everything while saving time and money.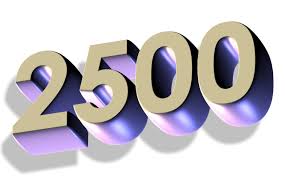 Trackchasing fills the need for all of the above. The racing part of my trackchasing has me trying to see wheel to wheel auto racing at as many different racetracks as I can all over the world. Yes, all over the world. So far things are going pretty well. I've seen racing at nearly 2,500 tracks in 80 countries. As a matter of fact, I've seen racing at more tracks than anyone else in the world.
Equally important to me are the things I get to see and experience over the "long and dusty trackchasing trail". I call these adventures "Trackchasing Tourist Attractions". You won't want to miss my "Trackchasing Tourist Attractions" page. Here's the link:  Trackchasing Tourist Attractions or my "Sports Spectating Resume" page, Sports Spectating Resume on my website at www.randylewis.org.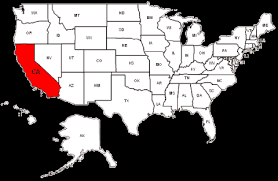 I live in southern California. Most of the racetracks in the U.S. are located well over 1,000 miles from where I live. As a matter of fact, my average trip covers 5,000 miles and more. I take 35-40 of those trips each season. In any given year I will travel well over 200,000 miles, rent more than 50 cars, and stay in more than 150 hotel rooms.
I get the chance to meet people all over the world. With trips to 80 countries and counting just getting the chance to experience so many other cultures, spend times in their homes and meet their friends is a huge reward for being in this hobby. I am indebted to several of these folks for their help and friendship.
It's takes a good deal of planning to do the above and not spend my entire retirement portfolio. I enjoy the challenge, the travel and every other aspect of "trackchasing". In reality, my trackchasing hobby is a lot like being with the carnival. I breeze into town, stay a little while and then head on down the road.
Today's adventure was one more of the 2,000 trips that have taken me up, down and around the proverbial long and dusty trackchasing trail.  If you would like to see where I've been and experience those adventures here's the link: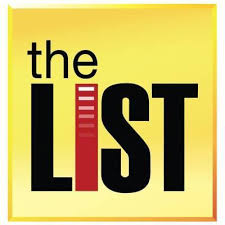 If you've got a question, comment or whatever please leave it at the bottom of this report.  It's very easy to do.  Or you can visit me on Facebook.  Thanks!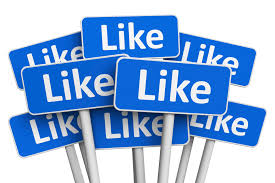 FOREWORD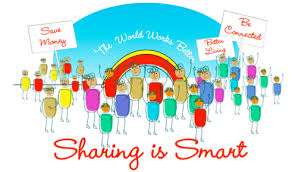 Saturday, August 25, 2018.
If there's one group I have to thank for the success of my trackchasing it's the Randy Lewis Racing Research Department. This eager, educated and passionate staff finds me racetracks that are unknown to my fellow competitors. Of course, after I share all of the details of my visit with you they show up the very next year. I'm glad I can help them out!
I'll tell you more about my unusual track find a little bit later in this report. Today was Saturday. Most people who work for a living use Saturdays to run their errands. I no longer work for a living. However, when I am on the road and I have a free Saturday it's a greenlight for seeing all the local sights and taking care of a few other errands as well.

I slept in until 11 a.m. at the Hillside Motel. I figured I might as well get my $59 worth. They had a friendly staff. The room was clean. I think it worked out very well.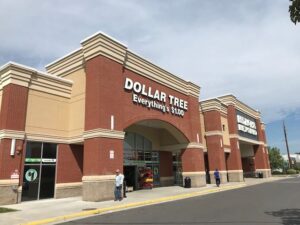 My first stop of the day would be at Dollar Tree. We don't have any Dollar Trees close to where I live. I like to browse and see what catches my eye in those stores. Today I needed a glasses case for the one I think I lost. I bought that and a couple of other things.
It is now time for lunch. I stopped off at Chipotle. We have a Chipotle in San Clemente. We used to eat there quite a bit until they had their food poisoning scare. However, today it just felt like Chipotle. I enjoyed my meal there.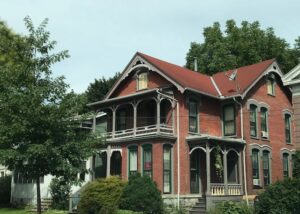 The Hillside Motel is located in Ithaca, New York. Ithaca is an old New York town. On the plus side it is home to Cornell University. On the negative side their roads are a mess. It is definitely pothole city.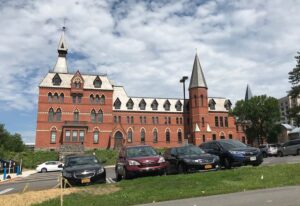 I have plenty of time to take a walking tour of Cornell University. I've done that in the past but today I had a little more time. Cornell is an Ivy League school. For me a successful college campus walking tour includes getting into the basketball arena, the football stadium and the bookstore. Anything else on top of that is pure gravy.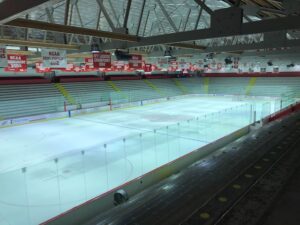 Today I saw all of the required items in addition to the hockey arena and several of the beautiful old campus buildings. This was moving in weekend, so parents and kids were all over the campus. That also meant that the buildings were open. I walked into the hockey arena, Lynah Rink, and found it chilly as you might expect. I was the only one in the place. The seating is on a board bleacher only, no seat backs. The place seats 4,267 and was opened in 1957. I could just imagine the big hockey matches that had taken place here. Looking at the banners that adorn the ceiling Cornell has done well with their hockey program over the years. The arena reminded of a scene out of the movie Love Story, one of my all-time favorites.
Of course I had to stop in the bookstore after such a successful campus store. I bought myself a long-sleeve hooded light sweatshirt with the Cornell name emblazoned across the front. You'll likely see it on my upcoming trips.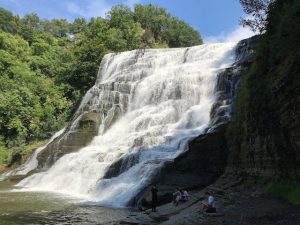 I had a little bit more time so I checked TripAdvisor to see what the best attractions in Ithaca were. Most of them were scenic parks and such. I stopped at Ithaca Falls (TripAdvisor #8) and absolutely loved it. Don't miss the photos and videos from this outstanding location. It's right on the edge of the Cornell campus.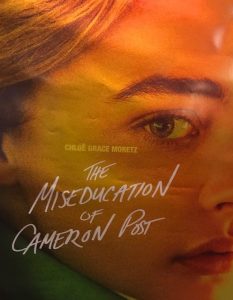 I was on a roll now. I was seeing and doing all the things I needed to do and there wasn't much traveling required to do it. Next up I pulled out my MoviePass card. I had just enough time to catch a movie late this afternoon. I would go to the Cinemapolis Theater in downtown Ithaca. I would see the movie, The Miseducation of Cameron Post. I love MoviePass.
THE RACING
Tri County Speedway – Whitney Point, New York
It was easy to find the Tri-County Speedway in Whitney Point, New York. It was just a 40-minute drive south of Ithaca. I pretty much knew what the schedule was going to be tonight after reading about things online.
I pulled into the speedway to find a parking lot filled with about 100 cars. I found a spot easily. There would be no admission price for spectating tonight. A good crowd was already on hand.
Tonight I was here to see microd racing. Until a short time ago I had never heard of microd racing. As far as I can tell it's a phenomenon that exists only in upstate New York. The Tri-County Speedway I am told is the only track racing microds on dirt in the world. I guess that makes it unusual.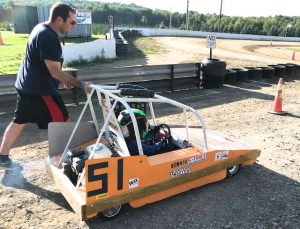 The microd racer is a very boxy looking caged kart. However, they are modified for racing with some of the latest safety equipment you are likely to find anywhere. The drivers race with a five-point harness. The karts have detachable steering wheels. You won't see those two ingredients in probably 1/3 to 1/2 of the racing that is counted by trackchasing rules.
To my knowledge no trackchasers have ever seen any trackchasing countable racing at the Tri-County Speedway. The track is located in the hotbed of trackchasing upstate New York. If that is the case why has no one ever been here?
It's pretty simple. People must think that tonight's racing doesn't meet the sometimes strange, sometimes draconian, and sometimes downright just too easy trackchasing rules. However, the Randy Lewis Racing Research Department is on top of their game.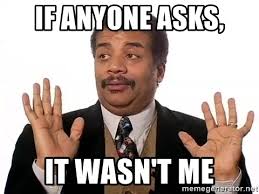 People commonly ask me about the trackchasing rules. Whenever they do, I am quick to point out that I did not have anything to do with the original set of rules that was crafted in the 1990s. Back then there were a group of 10 white man who got together in a smoke-filled room and hammered out the rules. In all probability seven or eight or nine of them just went along with the crowd because that's how lots of people do it in trackchasing. Please don't get mad at me for describing the facts. I'm the only one honest enough to say it.
Yes, it is true I had nothing to do with the establishment of the original rules. Nevertheless, there have been several rules established because of my involvement with trackchasing. These rules are lovingly or begrudgingly, depending upon your point of view, called "Randy Rules".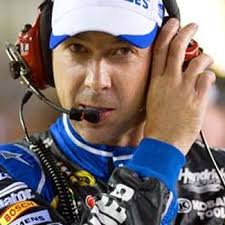 "Randy Rules" are rules established after I did something the trackchasing elite didn't like. Here's how it worked. I would read and understand the rules. Then I would do something that met the rules fully. In the next month or two the folks who run the trackchasing political machine would get together. They would make a change that eliminated whatever "alternative" I was using to benefit from THEIR rules. I guess I was the Chad Knaus of trackchasing.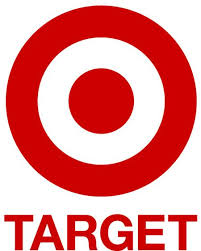 One of the rule changes that involved me was adding a specific age limit to the classes that would count for trackchasing. Trackchasing's elite didn't want "kids" racing to count in the hobby. They felt that a few kids would organize a race on their own in a Target store parking lot and race around haybales. Heck, that would have been sophisticated racing compared to some of the junk car events we count today!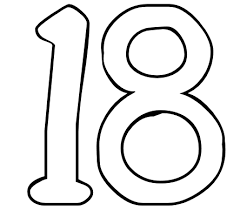 I think the original rule around what counted and didn't count based upon age simply said something like, "adult racing counted". Of course no one could agree on at what point a child became an adult for trackchasing purposes. I badgered Commissioner Will White to come up with a more specific judgment. He didn't want to do it. I badgered him some more, and when he was slow to respond, I badgered him some more. Finally he be grudgingly decided that any class that allowed racers at least 18 years of age would count. I was fine with that. I only wanted a specific black-and-white number. Thank you Commissioner White.
If you were to read the rules for the microd racing at the Tri County Speedway you would see that they have a group called "Cammer". The age limit for cammers on the high-end is 17 years of age. To the novice examiner you might immediately go to the trackchasing rulebook and see that a class like this would not count. In order for the cammer class to count it would have to be open to 18-year-olds.
Here's the kicker. If a "child" turns 18 years of age on or before July 15 of the current racing season in the cammer division he/she can race for the rest of the year. That means that on or after July 15 of each year 18-year-olds are eligible and can race at the Tri County Speedway in the cammer microd class.
Today was August 24, 2018. Tonight was the last race of the season at the Tri County Speedway. Tonight, 18-year-olds were eligible to race at the speedway. I don't know if there were any 18-year-olds racing. It really didn't matter. The critical point was simply this. 18-year-olds were eligible to race tonight and there have been several 18-year-olds over the years racing under these circumstances at Tri-County. I have the Randy Lewis Racing Research Department to thank for this discovery. My attorneys are fully prepared to defend this position in court if necessary. Now, after July 15 of 2019 there will be a literal trackchaser stampede to this little town of Whitney point, New York. I hope they don't cause a traffic jam.
According to the track announcer the Tri-County Speedway has been racing for 26 years. By the way, I was very happy to hear that the track had an announcer tonight. Not all small "kart" tracks do. He added a lot to the show.
Tonight a special racing format would be used. To begin with they would have hot laps, which were very similar to heat races. The announcer told us that the results didn't count for anything. They didn't influence the feature lineups. Those were already set.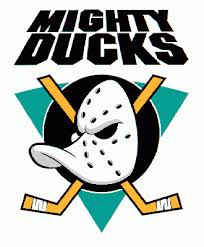 If a duck looks like a duck and walks like a duck is it a duck? Tonight there were four classes of racing. They came out to the track five cars at a time, lined up as if they were in a heat race, took a green flag, raced for about 10 laps and got the white flag and then the checkered flag. That sounded like a race to me. 
I guess it really don't matter. No….it don't. I would be staying for the feature events anyway. In addition to the hot lap/heat race format the cars would all race in one feature. Those races didn't begin until about 7:30 p.m. By that time the sun was down over the backstretch. That was a good thing. I never like grandstands that face into the sun.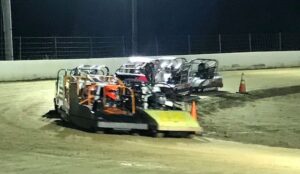 Every class racing tonight would have a 30-lap feature with the exception of the junior novices. Their race was limited to 22 laps. Another group was broken into three groups because they had 21 starters. That meant that I would be seeing six feature events with four classes competing.
The cammers would race last. When their 30-lap main event was finished I would immediately head over to the Thunder Mountain Speedway in Lisle, New York. That track was just about 10 minutes up the road. I had been to Thunder Mountain back in 2006. It was lifetime track number 1,034. I remember it being a supreme a dustbowl but with good racing. We would see if anything had changed in 12 years.
The states of New York and Pennsylvania have just about the most avid racing fans I've ever seen. Families have been involved with racing for two and three generations. In Wisconsin and Zimbabwe people can drink beer. People in Arizona think their one acre lot is a ranch. But in Pennsylvania and New York it's auto racing baby.
Tonight the microd racing at the Tri County Speedway was excellent. They had a huge crowd and 40-50 cars in the pits. I'm going to suggest you take a close look at my YouTube video and photo album to get a good sense of what the program was like tonight. I think you'll find it most unusual.
I filmed the feature racing action from all over the track. I liked the fact that they had a lap counter although it malfunctioned on the last couple of races. The track officials did a good job of keeping things moving. Most of the yellow flags happened when a car would hit an orange safety cones that marked the inner section of the track.
The last feature, the cammer race, took the checkered at about 9:30 p.m. That was the last race of the season for these fellows. At that point everyone adjourned for the end of the year trophy ceremonies. I elected to skip the trophy presentations.
Thunder Mountain Speedway in Lisle, New York was only 11 miles away. I figured I could get there before 10 p.m. and still catch the feature race activity. I did just that. The entry road into the speedway is not for the faint-hearted. I'm glad I was in a rental car! The road is pothole filled and there is no lighting.
Apparently there was a fork in the road where one side went into the pit area and the other to the spectator section. I mistakenly took the pit road entrance. When I parked my car there didn't seem to be anyone collecting entries into the pit area. How fortuitous. I walked on in. I was soon spotted and asked if I had a wristband and, of course, I did not. From that point the congenial young woman directed me over to the spectator seating area.
On the spectator side, despite the program being near its end, I encountered a woman with tickets. She was kind enough to admit me at no charge. I thanked her and moved into spectator parking area. There I grabbed a good spot amongst a large field of cars that supported a very good-sized crowd.
This was not my first trip to the Thunder Mountain Speedway. Back in 2006, I had been here to see their modified stock car racing. They get a very good crowd at this track. This crowd of Saturday night stock fans knows to bring one thing to the Thunder Mountain Speedway. That would be race goggles!
This track throws off the dust. It's one of the dustiest tracks I have ever seen. When I came here years ago the dust blew directly into the grandstands. Luckily, tonight the wind was at our backs. The dust blew away from the grandstands. That was extreme good fortune.
When I arrived into the grandstand they were just starting one of the modified features. The class was called "opens". That race would be followed by two more modified features that were completely different classes. All of cars in the three modified races looked to be identical in appearance. I'm sure engine size, tires and possibly sanctioning situations created the differences.
East coast tracks are famous for their well-earned reputation of having the best track food in the country. That being the case I went with a fried dough entrée. There were several different toppings, more toppings than I'd ever seen anywhere.
The woman in front of me ordered a large piece of fried dough half covered in what was described as "Boston cream" and the other half in a cherry sauce. She told me she couldn't handle a fully loaded Boston cream fried dough because it was "too rich"! I thought she had a good idea so I asked that mine be decorated exactly as hers was.
I still had 941 calories that I hadn't used for the day in my "Lose It" program. If I didn't use those calories I would "lose them". If I meet my daily calorie goal for an entire week I am expected to lose 1.5 pounds. I paid five bucks for my piece of fried dough and ate about 3/4 of it. I figured if I tossed the last quarter it would keep me under my 941 magic number. I was probably just fooling myself.
As always for the racing part of this report I recommend you look at my YouTube video. If you ever want to see my full collection of nearly 1,200 videos, my YouTube channel name is "RANLAY". My channel now has more than one million views.
I hope you don't start coughing from the dust just by watching it! Yes it was dusty. Nevertheless they have some very good racing here. It's fast. They have a lotta cars and they had their share of caution flags as well. That's not surprising. I'm not sure the drivers could see the track through the dust!
AFTER THE RACES
I was now looking at a four-hour drive over to Lempster, New Hampshire. They were having a Sunday morning side by side race at the New Hampshire MX track. This facility used to be called the Jolly Roger Moto park. It would be my Sunday venue.
I was only going to drive until I felt like stopping. There wouldn't be enough time to get a motel. I would likely sleep overnight in a highway rest area.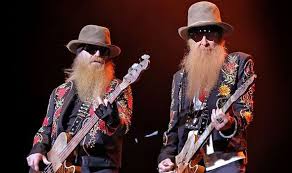 I felt really good tonight for some reason. When I stopped to refuel I encountered a motorcycle rider who had just finished up seeing a ZZ Top concert. He was a gregarious fellow. I meet a lot of interesting people on the road. He and I talked under the full moon for 10 minutes at the gas station. Folks, I really need to be doing a reality TV show!
He was pretty impressed when the conversation came to my trackchasing hobby. He said, "I'll bet I can name a track you haven't been to". He began to real off local track names and then ventured into Virginia and such. I had been to every one of them!
With a fuel full tank of fuel in the National Car Rental Racing Toyota Camry I continued to head eastward. I felt so good that I drove all the way to the New Hampshire MX facility. At 3 a.m. the gates were closed to the track. I couldn't go inside and sleep with the rest of the campers. I simply parked at the gate entrance, leaned the driver's seat back and went to sleep for the next three hours.
When I woke up it was daylight. I thanked my lucky stars that I was a trackchaser. The gate to the track was now open. I paid my $15 admission fee and pulled on in. Then I slept for a couple more hours until the driver's meeting began. Yep. This trackchasing can be a heck of a lot of fun.
Good night from the Tri County Speedway in Whitney Point, New York.
Randy Lewis – 80 countries – 2,487 tracks.

New York
The Empire state
This evening I saw racing at my 82nd lifetime track in the Empire state, yes, the Empire state. I've seen 82 or more tracks in ten different states. No trackchaser can match that stat.
Thanks for reading about my trackchasing,
Randy Lewis
World's #1 Trackchaser
Peoria Old Timers Racing Club (P.O.R.C.) Hall of Fame Member
New York sayings: No soup for you. 
QUICK FACTS
LIFETIME TRACKCHASER COMPARISONS 
The threemost important trackchasing comparisons to me are:
Total lifetime tracks seen
Total "trackchasing countries" seen
Lifetime National Geographic Diversity results
Total Lifetime Tracks
There are no trackchasers currently within 665 tracks of my lifetime total.  Don't blame me.
Randy Lewis, San Clemente, California – 2,487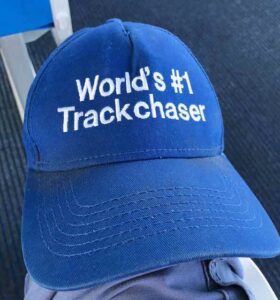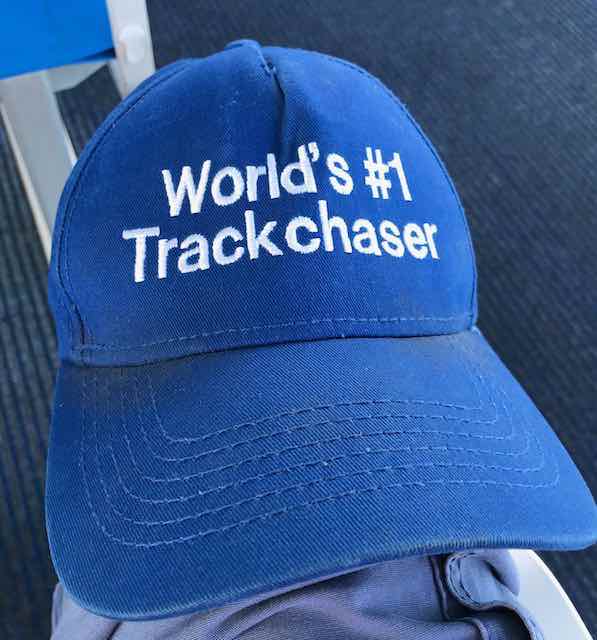 Total Trackchasing Countries
There are no trackchasers currently within 25 countries of my lifetime total. 
Randy Lewis, San Clemente, California – 80
Current lifetime National Geographic Diversity results
Randy Lewis, San Clemente, California – 4.14
That's all folks!  Official end of the RLR – Randy Lewis Racing Trackchaser Report
Click on the link below to see the video production from the racing action today.
Click on the link below for a photo album from today's trackchasing day.  You can view the album slide by slide or click on the "slide show" icon for a self-guided tour of today's trackchasing adventure.
Cornell University touring and a full night of microd racing