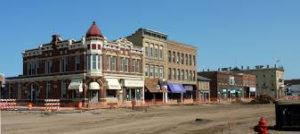 Greetings from St. Peter, Minnesota
.
.
From the travels and adventures of the 
"World's #1 Trackchaser"
.
.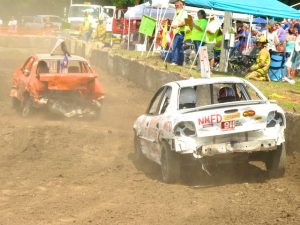 Nicollet County Fairgrounds
Dirt oval
 Lifetime Track #1,703
The EventVideo PlusPhotos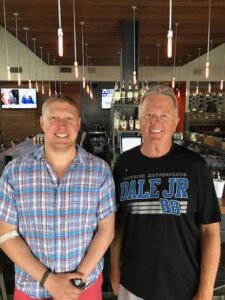 THE EVENT
My name is Randy Lewis. I live in San Clemente, California. I am a "trackchaser". I trackchase. Before you discovered my site had you ever heard of trackchasing? Maybe not? So….what the heck is trackchasing? Sit back, take a read and you'll be an expert on my hobby of trackchasing when you're finished.
Here's my best explanation.
Trackchasing is a three-pronged hobby. I'm a racing fan. I love to travel. I love to analyze opportunities to get the most out of everything while saving time and money.
Trackchasing fills the need for all of the above. The racing part of my trackchasing has me trying to see wheel to wheel auto racing at as many different racetracks as I can all over the world. Yes, all over the world. So far things are going pretty well. As this is written, I've seen racing in 85 countries at more than 2,500 tracks. As a matter of fact, I've seen racing at more tracks than anyone else in the world.
Equally important to me are the things I get to see and experience over the "long and dusty trackchasing trail". I call these adventures "Trackchasing Tourist Attractions". You won't want to miss my "Trackchasing Tourist Attractions" page. Here's the link:  Trackchasing Tourist Attractions  or my "Sports Spectating Resume" page, Sports Spectating Resume  on my website at www.randylewis.org.
I live in southern California. That's probably the most inconvenient location in the country for seeing tracks in the U.S. Most of the racetracks in the U.S. are located well over 1,000 miles from where I live. As a matter of fact, my average trip covers 5,000 miles and more. I take 35-40 of those trips each season. In any given year I will travel well over 200,000 miles, rent more than 50 cars, and stay in more than 150 hotel rooms.
I get the chance to meet people all over the world. With trackchasing trips to 85 countries and counting just getting the chance to experience so many other cultures, spend time in their homes and meet their friends is a huge reward for being in this hobby. I am indebted to several of these folks for their help and friendship.
It takes a good deal of planning to do the above and not spend my entire retirement portfolio. I enjoy the challenge, the travel and every other aspect of "trackchasing". In reality, my trackchasing hobby is a lot like being with the carnival. I breeze into town, stay a little while and then head on down the road.
Today's adventure was one more of the 2,000 trips that have taken me up, down and around the proverbial long and dusty trackchasing trail.  If you would like to see where I've been and experience those adventures here's the link: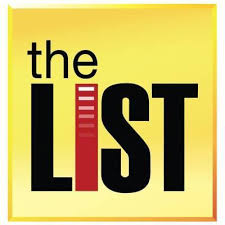 If you've got a question, comment or whatever please leave it at the bottom of this report.  It's very easy to do.  Or you can visit me on Facebook.  Thanks!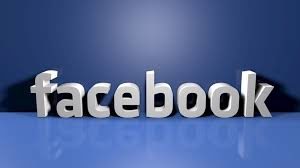 FOREWORD
Sunday, August 14, 2011.
DAY 5 – "JUST KEEP PLUGGIN' AWAY" TRACKCHASING TOUR
SPECIAL!
People ask me questions all the time about my trackchasing hobby.  They want to know what it is.  They want to know why I do it.  They are curious as to "what's the attraction".  Sometimes I tire of trying to answer those questions.  People either get it or they don't.  That's not a criticism of people who don't get it.  Lots of people I know love doing things that I don't understand.
Recently, I came across a film I made about a track visit to Arkansas.  Really it's just a compilation of still photos and music.  However, the film covers the real essence of trackchasing for me.  It's about "a day in the life of a trackchaser".  I love seeing so many things that are different and/or I don't get to see in my everyday life in California.  The more unusual the better. 
I ask you to take a look at it if you've ever wondered, "Why does Randy do this".  I'm dedicating this short film to trackchaser John Osowski who recently passed away.  I met John a time or two on the trackchasing road.  I suspect that the reason I enjoyed the hobby is one of the reasons he enjoyed the hobby.
Here's the link:
Trackchasing…..this is why I do it
Try to watch it in "full screen" mode if you can.
TODAY'S HEADLINES 
I could have ended up anywhere today. ……..details in "The Plan".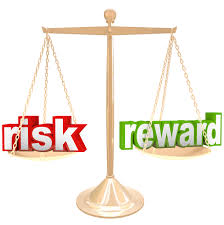 Reward vs. risk; that's what life is all about……………..more in "The People".
My main Minnesota man…………..details in "Race Review".
GREETINGS FROM ST. PETER, MINNESOTA
THE PLAN, THE TRIP, THE PEOPLE…AND A WHOLE LOT MORE
The Plan 
Would this appeal to you? 
For many of my days I have no idea where I will head that today or where I will sleep that evening.  Does that sound appealing to you?  If so, you might enjoy my lifestyle.
My #1 plan was to fly from Detroit to Minneapolis.  If I could get on that flight I would have an easy two-hour round-trip drive and might even make it home tonight.
I needed to be on one of the first two flights of the day to the Twin Cities from Motown.  The race in Minnesota was scheduled to begin at noon.  Both of those flights, including standbys, were overbooked by 5-10 seats.  I was counting on folks to "sleep in" on Sunday morning.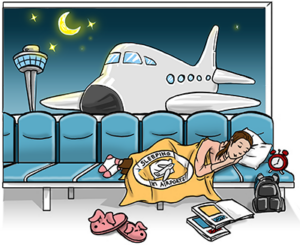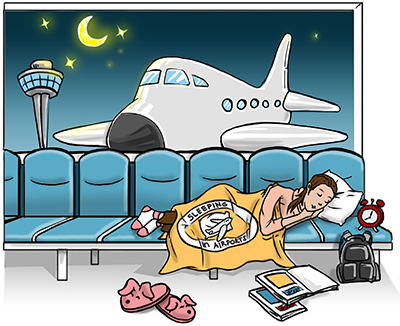 Northern Michigan; Western Kansas? 
If everybody showed up for the flight to Minneapolis then I wouldn't be trackchasing in Minnesota.  My fallback position included an afternoon race in Northern Michigan.  However, if I went there I didn't have any idea when I would get home.  The airport up there had just two flights each day and those planes were packed.
My other workable option was a track out in Western Kansas.  However that location was a 3-5 hour drive from any decent airport.  They also had a 40% chance of rain.  If I made that flight AND they didn't get rained out the soonest I could get home would be Monday.  That didn't sound that good.  Maybe that's why this track was choice #3.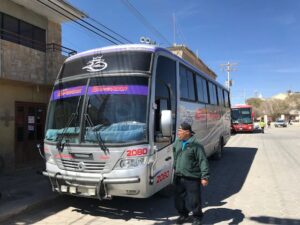 Next week will be a "busman's" holiday. 
If and when I ever do get home, I will be taking next weekend off from trackchasing.  Believe it or not that will be my TENTH weekend away from trackchasing and it's only August.  It's amazing that I can keep up with my fellow competitors after taking this much time off.  I still have several weekends during the rest of the year where I'll be doing something else rather than trackchasing.
The Trip
Was I lucky? 
I woke up this morning in Detroit, Michigan.  I went to bed at home in San Clemente, California.  When I left my motel room at 5:30 a.m. (2:30 am. San Clemente time) it was raining.  It was pouring down rain when I checked out yesterday morning but I still got my race in some 700 miles away.  I guess I'm just lucky.  It didn't rain while I was at any of the racetracks.  This is what today looked like.
This COULD be an easy day if I got on my airplanes both coming and going.  Despite the first flight of the day from Detroit to Minneapolis being overbooked I still made it.  Not everybody who buys a ticket or stands-by ahead of me shows up.  Thank goodness.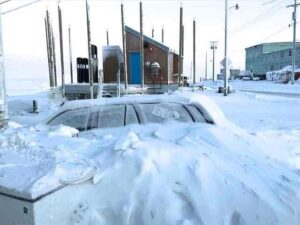 What a difference six months makes. 
It was picture perfect day in the Twin Cities.  I think back to six months ago or so when I was here staring out my window at all the cars that were stuck in the snow of the parking lot.  Oh, my!
The weather was great.  The drive was short.  And, the racing was at a once a year county fairgrounds event.  Those are all good things.
Would I get home tonight? 
Some people "turn up their noses" at the flight situation I have.  I can partially understand that.  If I flew just a time or two each year, I wouldn't mind paying for the ticket to insure I would get to where I was going.  However, I fly 200 times per year.  I will trade in the uncertainty of the outcome for the financial savings the program creates.  Many thanks to son J.J. for creating the opportunity.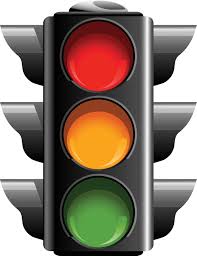 Do you prefer certainty with little reward or risk with a greater reward? 
When I was in business I used to think that I could conduct a job interview with just one question.  "When the light turns yellow do you hit the gas or the brake?"  That would tell me about 90% of what I needed to know about someone.  Of course, this is an oversimplification, but I  hope you get my point.
Some folks like the certainty of keeping their money in the bank or under the mattress.  No, they won't lose their money (assuming they're FDIC insured!).  However, they won't get much return for their lack of risk.  I am a "measured risk taker".  I take a risk when the reward is good and the downside isn't a deal-breaker.  Can I afford to miss a plane or two if I have a fantastic reward system?  To me, the answer is always yes.
Now if I could just get home tonight on a non-stop plane from Minneapolis it would be another near perfect trip.  With an hour to go, there were 15 seats available on a flight to Orange County.  I was #8 on the standby list.
I made my flight.  What happens if the last flight of the day is so full they don't have room for the "World's #1 Trackchaser"?  I sleep in Minnesota!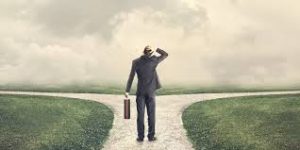 I embrace the uncertainty. 
Actually, I love the uncertainty of it all.  Carol and I have now flown nearly 900 flights since gaining our airline sponsorship nearly five years ago.  We have missed our "same day destination" just four times!!  However, on about 50% of the flights it seemed as if we might not make it.  I can't believe how successful this program has been.  J.J. was right when he first told me how wonderful this benefit would be.
The People
It pays to know people; nice people.
I rent a lot of cars.  After a while I begin to recognize the employees at many of the rental car locations I visit.  Today I ran into a fellow working at National in Minneapolis.
He was the person who helped me out here last winter.  I showed up at 7 p.m. on a dark, cold and snowy Sunday night.  I was standing by for a flight home as usual.  If I didn't make it, I would need a car and a hotel. 
As it turned out the airlines ended up canceling my flight because of the bad winter weather.  "Doug" (a really good guy) held my car aside, while I tried to catch my flight.  He didn't close out the contract so if I needed the car for the rest of the evening I could still have it.
I reminded him of his kindness today.  He thought for a moment and said, "Yes, I remember you.  Did you make that flight?".  I didn't make that one because of the weather.  Doug's behavior was just one of many examples that qualify the Minnesota people as "nicest in the country".
RACE REVIEW
NICOLLET COUNTY FAIRGROUNDS (OVAL) – ST. PETER, MINNESOTA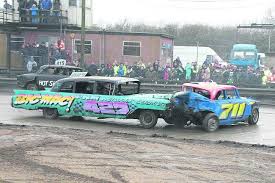 What's the difference between a Minnesota enduro and an autocross? 
Minnesota has more than its fair share of enduros and autocross events.  I don't know the difference, by Minnesota's definition, between these two types of races.  These races are about as close to the slam bang stuff offered in the United Kingdom of anything I see in the U.S.  However, they don match the fantastic banger action of the U.K.  Want to see some banger racing?  Check out this link from my website, Bangers.  If you ever get the chance to see some good banger racing in the U.K. don't pass it up.
Flying every day doesn't allow much time for sleep. 
Races were set to start at 12 noon.  I arrived at 10:30 a.m.  I found a place to park in the shade and immediately reclined my seat to take a one-hour nap.  Last night I had less than four hours of sleep.  The night before I got about five hours of shut-eye.  And, the night before that I "slept" on a plane.  Some folks admire what I do.  Most folks who feel that way really don't understand.
New-fashioned county fair racing. 
Today's track was a 1/5-mile temporary dirt oval.  The track had some minor "moguls" but nothing too serious.  The group was fairly well organized even though they started about twenty minutes late.  The announcer had a radio-quality voice and described the action well over a good P.A. system.  That's very important.
They started about six cars in each race over a very narrow track. This is a photo of the backstretch of today's oval.  There were 16 races scheduled for today.  They all went for ten laps except the last one that covered 15 circuits.
There was one race for vans.  Another heat and feature involved six-cylinder racers.  All of the others were for 4-cylinder cars.  Many of the cars had both a driver and passenger.  The vans had three people in some of them!
There were a lot of flat tires, overheating engines and crashes.  A crowd of 300 people had a good time on a beautiful day.  I grabbed a top-row grandstand seat with both the sun and wind behind me.  That made life comfortable.
My main Minnesota man. 
Rob Palmer is my main man when it comes to Minnesota enduro scheduling.  It was too bad he couldn't make it up here today from his South Dakota home.  I knock off two or three of the Minnesota fair races each year.  I've still got enough to keep me busy up here for a few more years.
It's time to take some more time off. 
I won't be trackchasing again for about ten days.  I've already seen some 91 tracks in 2011.  I doubt any other trackchaser will top that number for the entire year.  However, I won't stop at ninety-one.
STATE COMPARISONS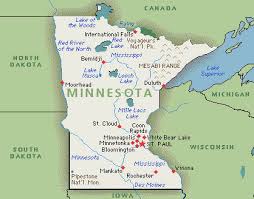 Minnesota 
This afternoon I saw my 56th-lifetime track in Minnesota, the North Star state, yes the North Star state.  Seeing fifty-six tracks in a state more than 1,500 miles from my home is pretty good.  This gives me a third-place ranking behind Ed Esser (77) and Jack Erdmann (66).  Nobody else is even close to these numbers.
I have just two regularly scheduled oval tracks remaining to be seen up here.  Overall, I had 27 Minnesota tracks that I hope to see in the future.  A few of those are ice tracks and several are once a year county fair tracks.
Now you can see the entire up to date trackchaser rankings for these states.  Just click on this link or paste it in your browser:
Coming Soon – RLR – Randy Lewis Racing Exclusive Features!
Do some trackchasers carry an unfair geographical advantage?
Should foreign trackchasers be given a handicap so they can enjoy the fruits of trackchasing glory?
Thanks for reading about my trackchasing,
Randy Lewis
World's #1 Trackchaser
Minnesota sayings:  The odds are ahhunnerd to one da Vikin's will win da Super Bowl.
TRAVEL DETAILS
AIRPLANE
Los Angeles, CA (LAX) – Columbus, OH (CMH) – 1,990 miles
Columbus, OH (CMH) – Chicago, IL (ORD) – 295 miles
RENTAL CAR #1 
O'Hare (Chicago) International Airport – trip begins
Crown Point, IN – 73 miles
O'Hare (Chicago) International Airport – 161 miles – trip ends
AIRPLANE
Chicago, IL (ORD) – Traverse City, MI (TVC) – 224 miles
RENTAL CAR #2 
Cherry Capital (Traverse City) Airport – trip begins
Traverse City MI – 10 miles
Cherry Capital (Traverse City) Airport – 32 miles – trip ends
RENTAL CAR #3 
Cherry Capital (Traverse City) Airport – trip begins
Aylmer, Ontario, Canada – 323 miles
Grand Bend, Ontario, Canada – 388 miles
Detroit Metro Airport – 508 miles – trip ends
AIRPLANE
Detroit, MI (DTW) – Minneapolis-St. Paul International Airport (MSP) – 526 miles
RENTAL CAR #4 
Minneapolis-St. Paul International Airport – trip begins
St. Peter, Minnesota – 62 miles
Minneapolis-St. Paul International Airport – 129 miles – trip ends
AIRPLANE
Minneapolis-St. Paul International Airport (MSP) – John Wayne Orange County Airport – 1,520 miles
Total air miles –  4,555 – (5 flights)
Total rental car miles – 830 (4 cars)
Total miles traveled on this trip – 5,385 miles
TRACK ADMISSION PRICES: 
Lake County Fairgrounds – $6 ($4 fair admission)
Northwest Michigan County Fairgrounds – $8
Aylmer Fairgrounds – $3 Canadian
Grand Bend Speedway – $9 Canadian
Nicollet County Fairgrounds – $5 U.S. ($3 parking)
Total racetrack admissions for the trip – $31
COMPARISONS
LIFETIME TRACKCHASER COMPARISONS 
There are no trackchasers currently within 200 tracks of my lifetime total.
Randy Lewis, San Clemente, California – 1,703
Guy "The Kid" Smith, Effort, Pennsylvania – 1,404
Ed Esser, Madison, Wisconsin – 1,397
Official end of the RLR – Randy Lewis Racing Trackchaser Report
Click on the link below to see the video production from the racing action today.
Racing on the oval up in St. Peter, Minnesota
.
.
Racing in pictorial form…don't miss it
.
.
In 2019 I made a return visit to see road course racing at the Nicollet County Fair
Click on the link below for a photo album from today's trackchasing day.  You can view the album slide by slide or click on the "slide show" icon for a self-guided tour of today's trackchasing adventure.
My 2011 visit to the Nicollet County Fairgrounds for their oval racing…and more
.
.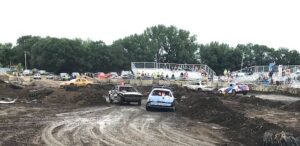 In 2019 I made another trip to the Nicollet County Fair for their road course racing