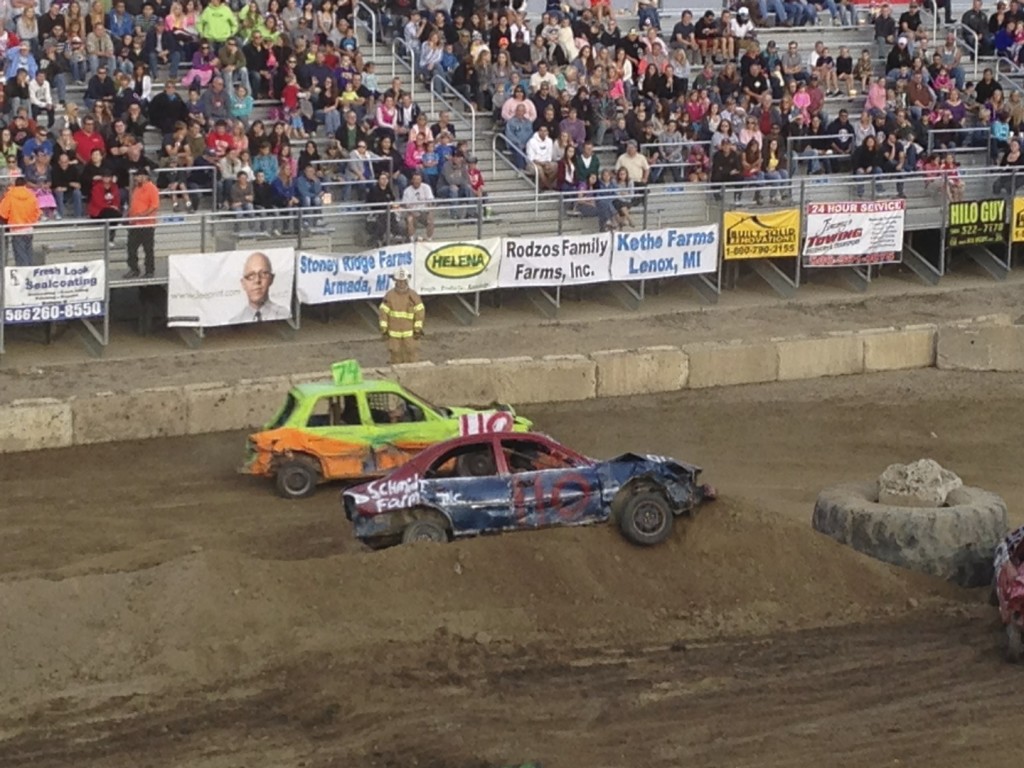 Greetings from Armada, Michigan
From the travels and adventures of the 
"World's #1 Trackchaser"
Lifetime Track #1,884
HighlightsThe DetailsAttractionsRace ReviewVideosPhotosQuick Facts
Who goes to Flint, Michigan on their summer vacation?…………….more in "The Details".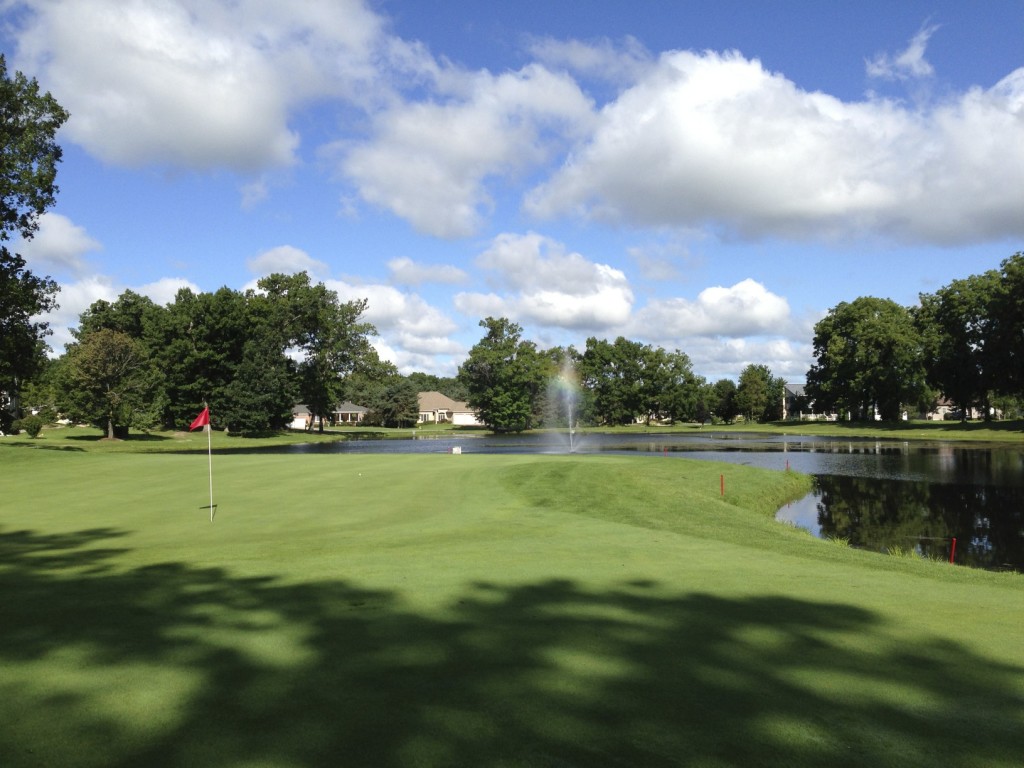 Someone suffered a humiliating defeat……………more in "Attractions".
Talk, talk, talk……………more in "The Details".
When your friends can't come out and play…………..more in "The Details".
There IS a free lunch…………..more in "Attractions".
60 cars…crash, bang, boom………..details in "Race Review".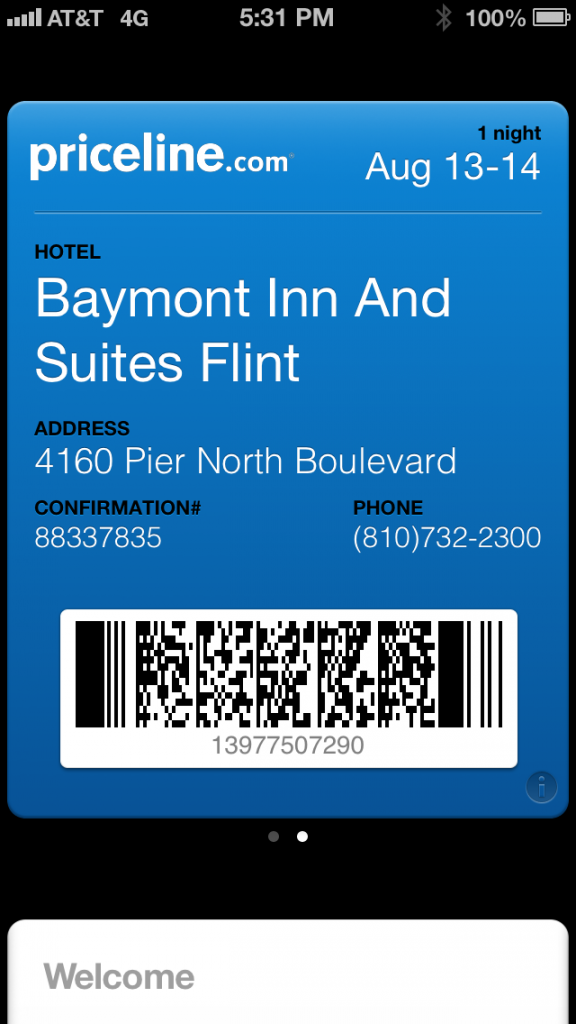 Who goes to Flint on their summer vacation?
I woke up this morning in Kalamazoo, Michigan.  I went to bed in Flint, Michigan home of Roger Moore the filmmaker.  This is what today looked like.

It's always fun to meet up with old friends.
Today was day 7 of this 27-day mid-summer trackchasing trip.  I had driven into Michigan from Illinois yesterday afternoon after dropping Carol at the O'Hare International Airport for her flight home.  Later that evening my long-time friend and college fraternity brother Mike Skonicki had driven over from Chicago as well.  It's nice to be able to see friends I've had since the late 60s, especially when they live nearly 2,000 miles away.  Mike and I probably see each other 3-4 times each year.  They say that to "have a friend you have to be a friend".  I think that is a very true statement.
He had entrusted me to get our hotel room.  I had promised a great value from Priceline.com.  I was able to deliver with the Best Western Plus hotel in Kalamazoo.  Our room was bigger than most hotel suites.  Folks, if you're not using Priceline you're missing out on an opportunity.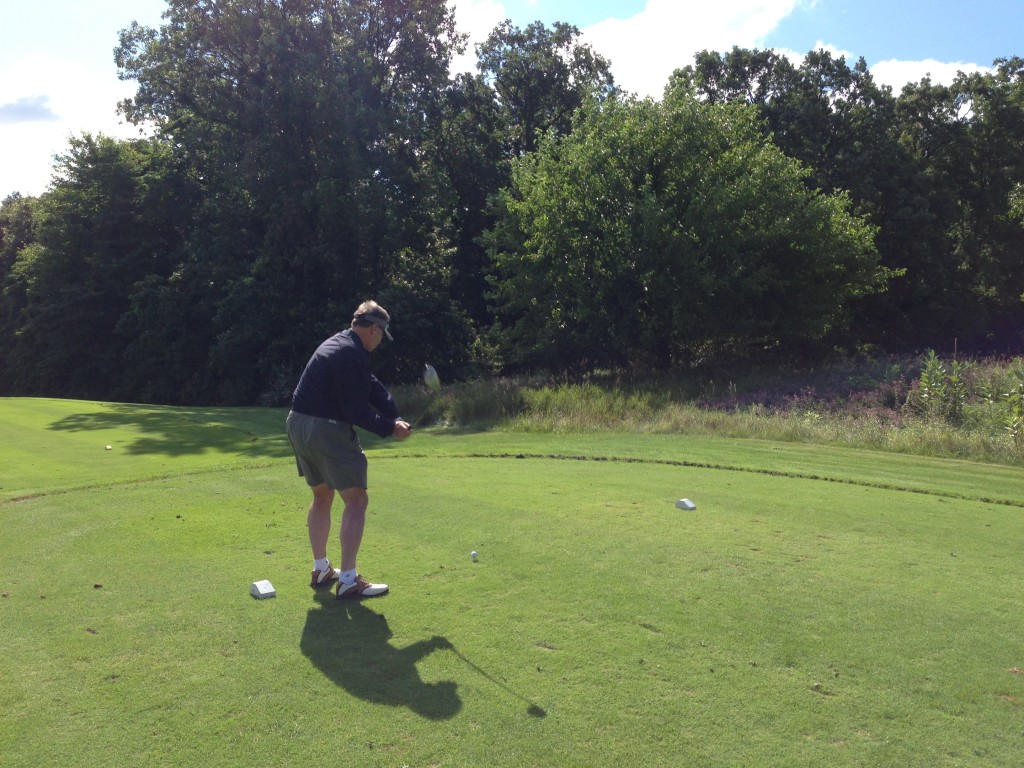 Golf!
The first item on today's agenda was not racing but golf.  We were at the course for our 8:45 a.m. tee time to encounter a bright and sunny day.  We had used the Golf Digest course ranking database to secure a 4.5 star golf course, the Heritage Glen.  Although Mike and I know each other very well, they do say the very best way to really get to know someone is to spend four hours with them on the golf course.
You'll find out what their temperament is.  A person's honesty and discipline will also show up.  You'll see if they can carry on a conversation.
During my business career I did a good deal of interviewing and hiring.  If I could only ask one question in an interview it would be "When the light turns yellow do you step on the brake or the gas petal?"  However, another good way to find out if someone is worth hiring is to spend an afternoon on the golf course with them.
Someone suffered a humiliating defeat.
Don't miss checking out the "Attractions" tab if you're interested in finding out which one of us suffered a humiliating defeat on the links.  One player made a miraculous comeback.  The loser bought lunch!
From the golf course I used Yelp! to select a restaurant in the nearby town of Paw Paw.  The place, the Cancun Mexican restaurant wasn't as good as last week's find in Butler, Pennsylvania but today was Tuesday.  Nevertheless, on Tuesdays seniors aged 60 and over get 30% off.  That helped ease the pain of my failure in golf!  We even chowed down on the eatery's specialty desserts, which were excellent.

Talk, talk, talk.
Mike and I can sit in a restaurant and talk for hours.  Our political views could not be more divergent.  Nevertheless, we can make our points and the other NEVER gets mad.  There are few people that can talk politics and not really care if they can't convince the other person of their point of view.  We also talk sports, finance and just about everything else.  We just talk and talk.

When your friends can't come out and play.
Once again when lunch was finished I left my golf clubs with Mike.  We plan to play in the Midwest again in the next week.  From lunch Mike headed back to Chicago as he still works.  One of the minor drawbacks of retiring early as I did is that most of your friends are still working and can't stop to play.  That's O.K.  They need to keep working to pay for my Social Security.  Although inconvenient I'm trying to not let my friend's work situations ruin my retirement!

What?  No Priceline.com savings?
While driving over to tonight's trackchasing location in Armada, Michigan I made a Priceline reservation in Flint, Michigan at the Baymont Inn. Getting good prices on hotels is sometimes more difficult in smaller marketing areas like Flint.  Although I got a reservation at the Baymont I did not save any money over the regular rate. I think that's a first. I guess it wasn't a very good day.  I got my butt wiped in golf and couldn't even save any money with Priceline.com!
TRACKCHASING TOURIST ATTRACTION
I very much enjoy the racing when I go on trackchasing trips.  However, I am not the type of person who would feel the trip was complete if I simply left home, went to the race and came back home.
I do a good deal of traveling.  I want to do my best to see the local area when I come for a visit.  There are usually unusual attractions that one area is noted for more than any other locale.  I want to see those places.  I want to touch them and feel them.  When I leave an area, I want to have memories of these special places that I call Trackchasing Tourist Attractions.  I will remember those experiences long after the checkered flag has fallen on whatever race I have seen that day.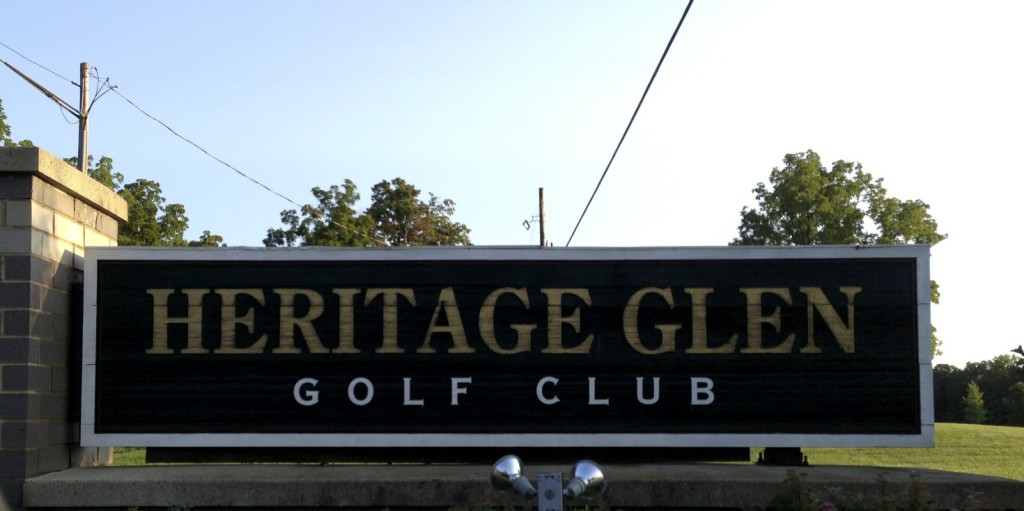 Heritage Glen Golf Course – nr. Kalamazoo, Michigan
Mano e mano.
Today our golf match would be metal play with no strokes given.  Over the past year Mike has gotten better with the golf lessons he has been taking.  I've gotten a little worse because of lack of play.  This has taken my average score from the low 80s to the high 80s.  Mike's scores have dropped from the mid 90s to the higher 80s.  Now we are about the same in current ability so no need for any handicap.

There IS a free lunch.
Today's winner would get a free lunch from his fellow competitor.  After nine holes Mike's wayward driver was getting him penalty stroke after penalty stroke.  I led the match by four shots.  Normally that type of round would translate into about a 10-shot victory for me.  Not today!
Mike had been keeping my golf clubs at his home in the Chicago suburbs.  I left them there a few weeks ago rather than drag them back and forth to California knowing we would play more in the Midwest this summer.  What did that mean?  No practice for a few weeks.

A 98 just won't cut it no matter who you're playing.
On the back nine it showed.  I shot a whopping 50 for a glorious 98!  That's probably the highest score I have recorded in twenty years.  Mike shot an equally unimpressive but still victorious score of 95.  However, he did make a bogey and a par on the last two holes to turn an even match into a three-shot victory.  Congratulations Mike.  Don't get used to it!
Armada County Fairgrounds – Flint, Michigan
It would be cool for cargo shorts.
The weather forecast called for cool weather this evening with temperatures in the low to mid 60s. At 9 p.m. it was forecasted to be 59°.  That's pretty chilly for a man who perpetually wears cargo shorts.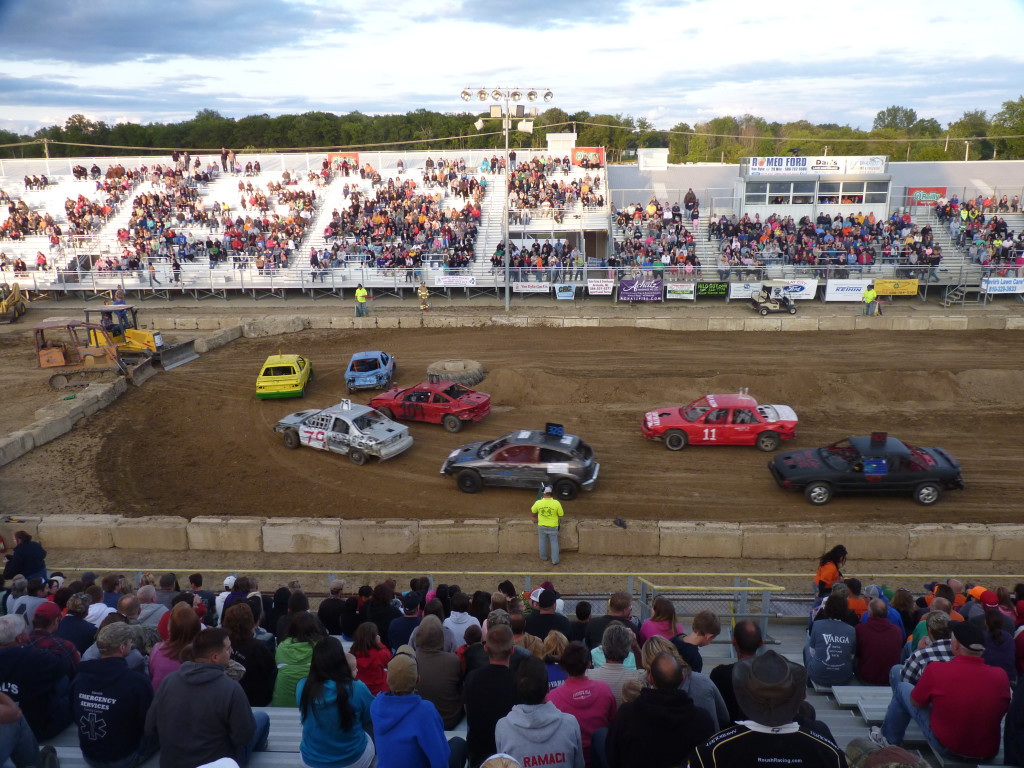 60 cars – crash, bang boom.
Tonight's racing at the Armada County Fair was excellent.  They had about 60 cars on hand.  They raced around a short temporary dirt oval.  There was lots of crashing and banging.  The huge crowd of around 2,000 people loved it.
I had been to this fairgrounds for a figure 8 race in 2006.  I didn't really remember the fair at all.  My short note about the 2006 event was that I scored the race from the press box.  I've seen a few fairgrounds in this area and didn't really know until I entered the fairgrounds arena exactly which county fair I was returning too!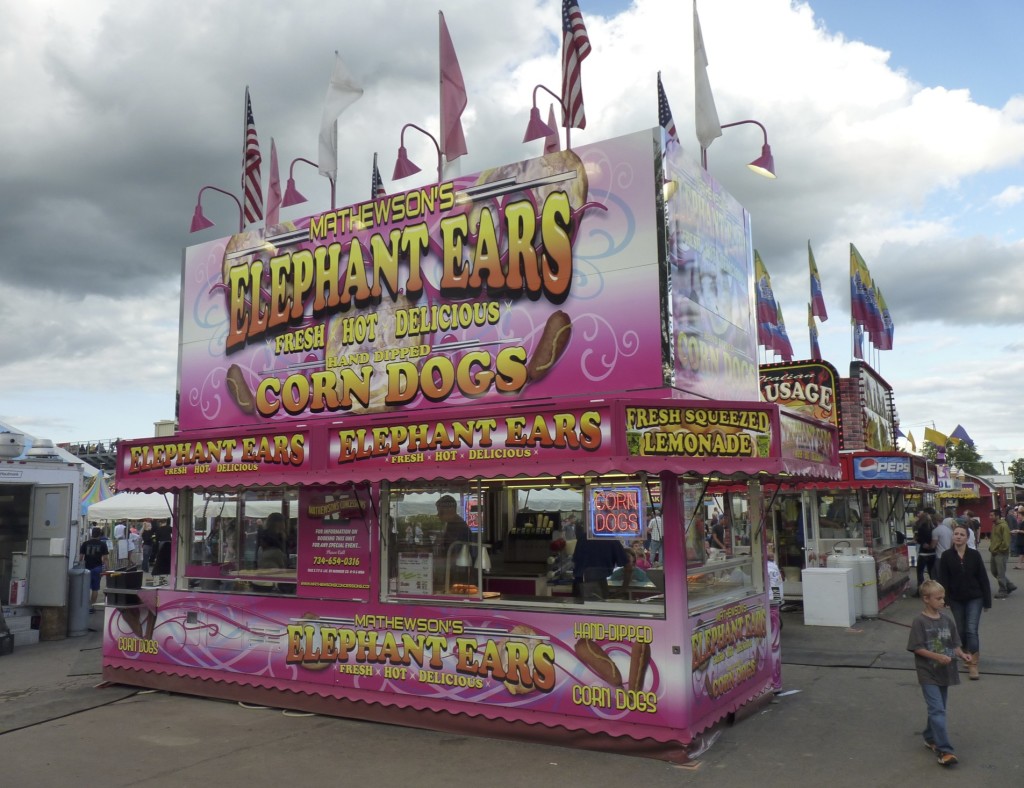 Self-sustaining, you don't here that often.
The announcer told the crowd that the fairgrounds receives no money from any government agencies whatsoever.  It is totally self-sustaining.  I had a man in Canada tell me that all of the famous fall Canadian fairs are privately owned and operated.  In the U.S. almost all county fairs are run by a fair board and government owned and subsidized.  Tonight admission price was a reasonable eight dollars to get into the fair, which also included the grandstand entertainment as well.
This fair has been in existence for more than 140 years. They had some live prerace entertainment with a country singer.  This guy was the original one-man band.  He had a huge trailer and pick up truck with his speakers attached etc.  When he completed his show he simply hopped in the pick up truck and drove away with all of his equipment.  Now that IS a one man band!


Preaching to the choir.
As always don't miss the photos and videos of the racing, the fair, the golf and everything.  When I checked into the Baymont suites Hotel in Flint Michigan I struck up a conversation with the desk clerk. I wanted him to tell me what was the lowest price they except on Priceline was.  That way in the future I might bid even lower than I did tonight.  This launched the young man into a plethora of hotel tips on getting the best price. I don't think he realized he was preaching to the choir!
STATE COMPARISONS

Michigan
The Wolverine State
This evening I saw my 92nd lifetime track in the Wolverine state, yes the Wolverine state.  You can bet I'll be back for some more action in 2013.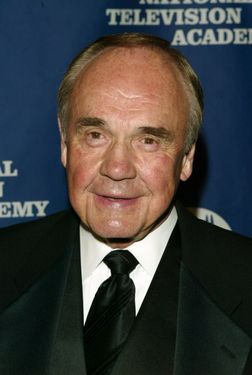 By the way tonight's small town of Armada, Michigan was home to sportscaster Dick Enberg.  He's one of my all-time favorites having called both UCLA and California Angels games.
Thanks for reading about my trackchasing,
Randy Lewis
World's #1 Trackchaser
Peoria Old Timers Racing Club (P.O.R.C.) Hall of Fame Member
Michigan sayings:  How many states are in the union?  Forty-six.  Tennessee and Kentucky are now in Michigan.   c. 1943

QUICK FACTS


AIRPLANE
Los Angeles, CA (LAX) – Chicago, IL (ORD) – 1,745 miles
Chicago, IL (ORD) – Detroit, MI (DTW) – 234 miles
RENTAL CAR #1
Detroit Metro Airport – trip begins
Belleville, MI
Butler, PA
Urbana, OH
Union, KY
East Moline, IL
Marshall, MI
Armada, MI
TRACK ADMISSION PRICES:
Wayne County Fairgrounds – $10
Butler Farm Show – $12 (not trackchasing expense)
Champaign County Fairgrounds – $12
Florence Speedway – Complimentary admission
Quad Cities Speedway – $8 ($2 senior discount – not trackchasing expense)
Calhoun County Fairgrounds – $10
Armada County Fairgrounds – $8
LIFETIME TRACKCHASER COMPARISONS 
The three most important trackchasing comparisons to me are:
Total lifetime tracks seen
Total "trackchasing countries" seen
Lifetime National Geographic Diversity results
Total Lifetime Tracks
There are no trackchasers currently within 350 tracks of my lifetime total.  Don't blame me.
1.  Randy Lewis, San Clemente, California – 1,884
Total Trackchasing Countries
There are no trackchasers currently within 10 countries of my lifetime total.
1.  Randy Lewis, San Clemente, California – 65
Current lifetime National Geographic Diversity results
1.  Randy Lewis, San Clemente, California – 5.10
That's all folks!  Official end of the RLR – Randy Lewis Racing Trackchaser Report