Greetings from Coldwater, Michigan
.
.
From the travels and adventures of the 
"World's #1 Trackchaser"
.
.
Branch County Fairgrounds
Dirt oval
Lifetime Track #2,261
The EventVideo PlusPhotos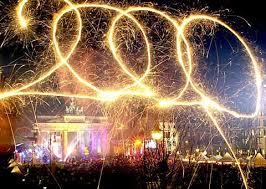 THE EVENT
Today's undertaking was just one of more than 2,000 trips that have taken me up, down and around the long and dusty trackchasing trail. If you would like to see where I've been and experience those adventures here's the link:
If you've got a question, comment or whatever please leave it at the bottom of this report.  It's very easy to do.  Or you can visit me on Facebook.  Thanks!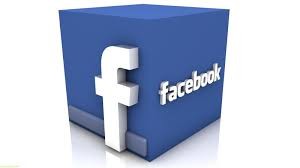 ON THE WAY TO THE RACES
THURSDAY
My Los Angeles to Indianapolis redeye flight landed at 7 a.m. Remember a flight is not a "redeye" flight unless you travel during the hours you would normally be sleeping at night.
I'm not a big fan of red eye flights but they are very efficient. I could do everything I wanted to do in California yesterday including seeing an evening figure 8 race at the Orange County Fairgrounds with Carol last night.
Then as if by magic I was transported to Indianapolis landing at 7 a.m. Then I could spend a full day in the Midwest. However, there is no free lunch. This "efficiency" comes at the expense of sleep. If you don't need any sleep this is a perfect strategy.
There was no rush to get my rental car. I was only 3 1/2 hours from tonight's trackchasing destination in Coldwater, Michigan. They wouldn't begin racing until 7:30 p.m.
Therefore, I spent the next hour and a half sitting in the beautiful Indianapolis International Airport terminal. I am not being facetious. It truly is one of the best terminals going in the U.S. right now.
With an Internet connection, a MacBook Pro and an Apple iPhone I was ready to do some business. We just received confirmation of our mortgage refinance. Some other funds were coming into our account as well. Without the green stuff I can't continue to stay out on the long and dusty trackchasing trail.
Additionally I had to get working on my current trackchasing plan. It started last night in Costa Mesa, California. By the time this trip ends I will have covered about 5,000 rental car driving miles over the space of 12 days.
Some of my fellow competitors plan their trips weeks or even months in advance. This happens for them even when they are traveling to a mundane location. That doesn't sound very creative, innovative or flexible to me.
I often don't know where I will be ending up that evening when I'm having breakfast that day! I usually have a general plan but that plan is only good until the next better idea comes my way. I believe in replacing your current good idea with the next better idea immediately.
One of the first things I needed to nail down this morning was my rental car. I expected to drive about 5,000 miles on this trip. Therefore, I needed a good fuel-efficient but comfortable car.
I had made a reservation with my long time rental car sponsor National Car Rental. They give me good car and good rates. National actually sponsor some of my rental car needs throughout the trackchasing season.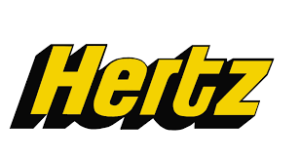 However, a good sponsor is only as good as they can be compared to the next good sponsor. I had found that the Hertz Rental Car Company would rent me a car for 12 days for $200 less the national. However there were strings attached. Isn't that always the case!
In order to get the Hertz car I would have to go to an offsite location that was 22 miles from the airport. How could I do that inexpensively? I expected to return the car at about 4 a.m. on the final day of the trip. The off-site Hertz location was not open that early in the morning. Then I would be faced with getting back to the airport that was 22 miles away.
Additionally with Hertz I couldn't be guaranteed of my choice of vehicle. The last thing I wanted to do over a 5,000-mile driving trip was be stuck in some crappy car. I would stick with National.
You may have learned my now that I don't pay "retail". Sitting in the comfort of the air-conditioned airport terminal I used Priceline.com to get me a hotel in Merrillville, Indiana.
By using Google maps I found that Merrillville was an excellent location and reasonable driving distance from tonight's racing in Coldwater, Michigan. It was also on the way to tomorrow night's racing in Eagle, Nebraska.
Additionally I had stayed in Merrillville a time or two earlier this summer. I knew the rates that I could successfully bid on Priceline to get the hotel of my choice. Soon I was booking a rate at the Extended Stay America hotel in Merrillville for the ungodly low price of just $38 plus tax. That compared most favorably to their best online rate of $85 plus tax. In case you ever wondered this is how I stay ahead of the financial game…..just if you were wondering.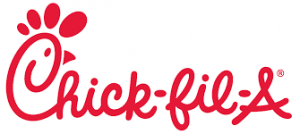 I was now just about ready to head out of my trip. However, before I could leave the airport I had to stop at Chick-fil-A, one of my all-time favorite fast food restaurant chains. The folks that work there just have such a good attitude that you don't find in most places.
I ordered the chicken, cheese and egg sandwich on a bagel. I also ordered a large drink. I passed on the hash browns to save calories. However when I came to pick up my order the counterperson told me she had included hash browns at no extra charge. Dang, those people at Chick-fil-A are nice.
At the Indianapolis airport the rental car garage is within walking distance of the terminal. That's so much better and more convenient than having to hop on a rental car bus and ride 5-10 minutes to a remote location to get the rental car.
As an executive elite member of National's frequent renter program the National representative greeted me warmly. There were primarily two cars that I was looking to rent. Either one would work on this trip.
The Hyundai Sonata is a very comfortable and fuel-efficient car. It has been my normal choice for a full-size rental car for a few years now. I can count on getting 35 miles a gallon or more and a comfortable ride with a Sonata.
However the Chrysler 300, although not quite as fuel efficient, is the most comfortable road car in the National arsenal. When Carol comes along on these trips I want to treat her grandly. That includes getting a comfortable nearly new Chrysler for our trips.
However, when rending a car the other day I was told that the Chrysler 300 model had been moved up into the premium category of cars at National. I can pick any car up through the full-sized class. If what I was being told was true the Chrysler 300 had just moved out of my reach.
That being the case I walked down the rows of National cars and picked out a Hyundai Sonata. I put all of my gear in the car, hooked up my electrical components, set my Waze GPS system up and began to exit the National Car Rental location.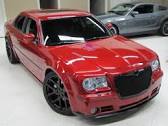 However, just out of the corner of my eye, as I was driving past, I noticed a Chrysler 300 sitting in the executive elite section. It looked like it had my name written all over it.
I told you that I always go with the new best idea. I have no allegiance to the old best idea. I quickly swung the Hyundai Sonata into a parking spot next to the Chrysler. I moved my gear from the Sonata to the Chrysler 300C and NOW my trip was ready to begin.
Today the weather was hot and muggy. The temperature was in the low 90s with humidity to match. I don't like hot weather. I simply detest muggy humid weather. It was so humid that the cold air from my air-conditioning system came out of the system as fog. That's muggy!
Today I had about 12 hours from the time I landed in Indianapolis until tonight's racing would begin in Coldwater, Michigan. I spent the first couple of hours putting together a plan for today and the rest of the trip. Once I got my rental car I would stop as needed and take short naps. That is a requirement after flying overnight and getting virtually no sleep on the airplane.
Another thing I try to do, when time permits, when I'm out on these trips is to see the local sites. I find that to be just as much fun as seeing the local racing activity.
I did a search of things to do in Fort Wayne, Indiana. However, I didn't come up with much. Sorry Dale.
However as I drove along I saw a highway billboard that alerted me to something that would be a grand way to spend my afternoon. It was the Auburn Cord Duesenberg Automobile Museum located in Auburn, Indiana.
I love automobile museums of any type. Indiana has more than their fair share. I had a couple of hours and I was going to spend it in Auburn, Indiana.
Here's some background information from Wikipedia on what I was about to see: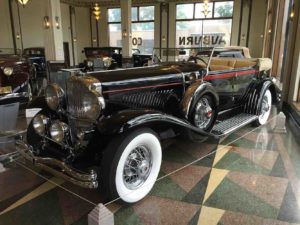 "The Auburn Cord Duesenberg Automobile Museum, also known as the Auburn Cord Duesenberg Automobile Facility, is an automobile museum located in Auburn, Indiana in the United States. It is dedicated to preserving cars built by Auburn Automobile, Cord Automobile, and Duesenberg.
The Auburn Cord Duesenberg facility was a factory where cars were hand-assembled, rather than mass-produced. The showroom and administrative buildings were designed by architect Alvin M. Strauss in Art Deco style and were built in 1930. The facility's showroom and administrative buildings, the service and new parts building, and the L-29 building were together declared a National Historic Landmark in 2005.
The museum is organized into seven galleries that display about 125 cars and related exhibits such as restored Auburn Automobile company offices. Some exhibits have interactive kiosks that allow a visitor to hear the sounds the car makes and to see related videos and photographs that show details of what is under the hood of the car."
The price of admission for today's museum seemed a little steep at $12.50 with no senior discounts. However, I would come to find out it was a fair price.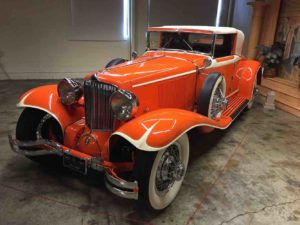 You simply will not want to mess my Phanfare photo album from today's visit. I tried to take a photograph and description of each and every car that I was seeing. The museum has more than 100 automobiles. I also stopped to watch several videos and short films. I must have been in the museum for more than two hours. I really enjoyed it and if you like this kind of thing I suspect you would as well.
Here's a link to my post from the "museums" section at www.randylewis.org.
Auburn Cord Duesenberg Automobile Museum
THE RACING
Branch County Fairgrounds – Coldwater, Michigan
Now it was time to get my butt up to the Branch County Fairgrounds in Coldwater, Michigan. This would not be my first visit to Coldwater. I came here in 2005 with trackchaser P.J. Hollebrand. On that trip we sat next to Indiana's leading trackchaser Roger Ferrell.
In 2005 the figure 8 track at Branch County was my 928th lifetime track. It was also one of the most lame figure 8 events I had seen. P.J. Hollebrand's comment was simply, "This sucks".
Tonight I was returning for a "bump and run" event. Bump and run races are not ever done on a figure 8 track. However they can do that type of show on an oval or a road course.
Tonight I would pay two dollars to park, five dollars for fair admission and $10 to get into the grandstand where the racing was being held. Seventeen bucks seemed a bit excessive at a smallish older fairgrounds in economically strapped Michigan. However, it was what it was. I wasn't going to change it.
Michigan has long been one of the states most affected by the loss of jobs in the country. They got killed when the domestic automobile market was stolen/given away by foreign competitors.
Nevertheless the grandstand was absolutely packed with bump and run racing fans on such a hot and muggy night. The weather or the $17 per individual entertainment charge did not seem to be a deterrent.
There are some very positive aspects of the Unique Motorsports promoted bump and run events. They seem to have lots of events during the middle of the week. That helps me find places to go as a trackchaser.
They start their shows on time. There are very few yellow flag or red flag delays. They can also be counted on to race virtually rain or shine. Normally the county fair has something going on in their arena every night. That means the racing can't be canceled and done later in the fair.
However the "racing" does leave something to be desired. At the same time the racers are as serious about winning as Joey Lagano and Danica Patrick are.
The racing speeds are low. In away it's sort of like a demo derby where the cars are racing around a fixed course rather than simply driving into each other.
Tonight's "oval" track configuration was truly a paperclip. The straightaways must have been nearly 100 yards long. However the distance from the outer walls on the front stretch to the outer wall on the backstretch couldn't of been much more than 30 yards. This might have been the most elongated oval track I've ever seen since I last came to the Branch County Fairgrounds for their figure 8 racing.
Tonight there would be three classes of junk cars a.k.a. stock cars racing. This was the first time I had ever heard the announcer referred to the cars as "stock cars". Additionally, I'm not sure I've ever heard them say how many laps the races would be. Tonight they told the crowd the heat races covered seven laps.
Also on the program tonight was the hot wheels demolition derby for small children. If there is a God in heaven, and of course there is, I hope he gives me extra points for watching kids power wheels demolition derbies. Also on tap tonight was a demolition derby for full-sized junk cars.
You won't want to miss my YouTube video of the racing. I will share a photo album of the sights and sounds of tonight's county fair fun too. The large crowd seemed to have a good time even though the weather might have been the hottest and muggiest of any that I've experienced this year.
AFTER THE RACES
It was quite a hassle getting out of Coldwater toward some sort of an interstate on there two land roads. Roads were closed here and there because of bridge construction. My GPS had some difficulty recognizing the available options.
Nevertheless I would gain an hour moving from Michigan's eastern time zone into Northwest Indiana's central time zone. Most of Indiana is in the eastern time zone but a few cities in the Northwest part of the state use the central time zone.
I pulled into the Extended Stay America hotel in Merrillville, Indiana at about midnight. The overnight desk clerk recognized me from two previous stays this year. You know you might be traveling too much when you live in California and an Indiana hotel desk clerk knows you by name.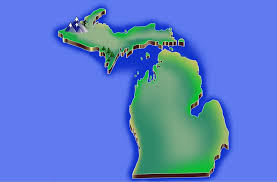 Michigan
The Wolverine state
This evening I saw my 118th lifetime track in the Wolverine state, yes the Wolverine state. I hold a 4th place ranking up here. After California Michigan is the state where I have seen the most tracks.
Thanks for reading about my trackchasing,
Randy Lewis
World's #1 Trackchaser
Peoria Old Timers Racing Club (P.O.R.C.) Hall of Fame Member
Michigan sayings: "Fudgies": Tourists. Visitors to Michigan's Mackinac Island spend a lot of time in the gourmet fudge shops there, earning the local nickname "fudgies", which has spread to other tourist areas as well. California equivalent: "Lookieloos", who will approach you at an after party, stand about a foot from your face, frown at you when they realize you're not Tom Cruise or Nicole Kidman, and then walk away without a word.
QUICK FACTS
LIFETIME TRACKCHASER COMPARISONS 
The three most important trackchasing comparisons to me are:
Total lifetime tracks seen
Total "trackchasing countries" seen
Lifetime National Geographic Diversity results
Total Lifetime Tracks
There are no trackchasers currently within 550 tracks of my lifetime total. Don't blame me.
Randy Lewis, San Clemente, California – 2,261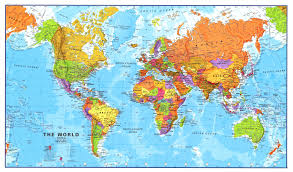 Total Trackchasing Countries
There are no trackchasers currently within 10 countries of my lifetime total.
Randy Lewis, San Clemente, California – 72
Current lifetime National Geographic Diversity results
Randy Lewis, San Clemente, California – 4.47
That's all folks! Official end of the RLR – Randy Lewis Racing Trackchaser Report
Click on the link below to see the video production from the racing action today.
Click on the link below for a photo album from today's trackchasing day.  You can view the album slide by slide or click on the "slide show" icon for a self-guided tour of today's trackchasing adventure.
.
.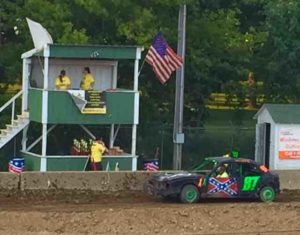 Bump N Run racing from the Branch County Fairgrounds