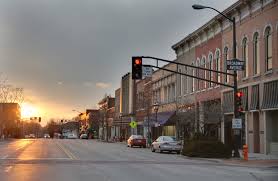 Greetings from Urbana, Illinois
.
.
From the travels and adventures of the 
"World's #1 Trackchaser"
.
.
Champaign County Fairgrounds
Dirt oval
 Lifetime Track #2,133
The EventVideo LitePhotos
THE EVENT

Today's undertaking was just one of more than 2,000 trips that have taken me up, down and around the long and dusty trackchasing trail.  If you would like to see where I've been and experience those adventures here's the link:
If you've got a question, comment or whatever please leave it at the bottom of this report.  It's very easy to do.  I'll try my best to respond.  Thanks!
ON THE WAY TO THE RACES
What happened here in 2013?
I was returning to the Champaign County Fairgrounds for the second time in the past couple of years.  Back in 2013 I had seen some county fair figure 8 racing at this venue (track #1,871).
On that evening I was very lucky to see any racing on the figure 8 track.  The primary focus was demolition derby activity in 2013.
I have been in contact with the promoter in advance of that event.  He told me they would have figure 8 racing.  However when he showed up to promote the event none of the demo drivers wanted to risk their cars in the figure 8 race.  Finally at the drivers meeting he was able to convince four racers to run in the figure 8 race.  I would never ever directly ask or try to influence a race promoter on my behalf.  I wish all trackchasers felt this way.  However on July 26, 2013 I believe the promoter went out of his way to fill his promise to me of hosting a figure 8 race.  Check out the "Champaign County Fairgrounds – Figure 8" tab to see how that day of figure 8 racing went.
Figure 8 racing in Urbana, Illinois – 2013
.
.

Fast forward to 2015.
Tonight I would be seeing my 96th lifetime Illinois track.  I'm closing in on Ed Esser's state leading total of 99 tracks in the Illini state.
.
.
How did Ed do it?
I have reviewed Ed's Illinois track list.  I wanted to see if there was anything that he had seen that I might be missing that was still active.  Out of his complete list I don't think there is a single track that he saw that is still racing that I have not seen.
Over the years Ed saw a handful of indoor winter time shows here.  I never would have come to any of those events.  At the time, without airline sponsorship, it never made sense to come out to the Midwest on a winter trackchasing trip for just one event.
Ed also saw a good number of county fair figure 8 racing shows here.  However Illinois county fairs are somewhat fickle with their figure 8 racing.  They certainly don't have anywhere near as much county fair figure 8 racing as their neighbors in Iowa and Indiana do.  It seems that without much heritage county fairs don't stay in the figure 8 racing business very long.  They may do it for a year or two and then never do it again.
Finally I noticed Ed made it to some permanent or semi permanent "traditional" tracks that I never got to. I would love to have made it to O'Hare Stadium. Same thing goes for the Waukegan Speedway.  I went to college just an hour or two of each of those tracks.  However they were asphalt tracks. I rarely if ever went to a short track asphalt race during my college years.  Of course that statement excludes the famous Rockford Speedway.  I went to Rockford more than 50 times.
.
.

The Randy Lewis Racing research department to the rescue.
Just a few weeks ago the Randy Lewis Racing research department discovered the Champaign County Fair was holding a stock car racing show. Their website said the race would be held on the NEW quarter-mile oval.  Back in the 70s I saw a racing at the Champaign Speedway in Champaign, Illinois.  That track was only my 36th lifetime track!!  That track was NOT at the fairgrounds.
.
.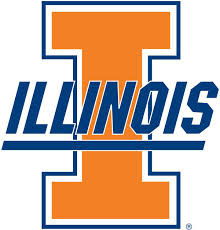 The fighting Illini.
You may know that Champaign- Urbana is a hyphenated twin City location.  Champaign is home to the famous University of Illinois.
Champaign – special memories.
Champaign holds some special memories for me. During my senior season in high school I was named to the honorable mention all tournament team in Champaign holiday high school basketball tournament.
.
.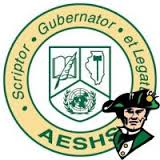 In the first game of the tournament I scored a game high 21 points against Adlai Stevenson a new school from the Chicago suburbs.  However in the second game of the tournament, against a much tougher team from Urbana High School I was limited to just seven points.  Had I had a better game against Urbana I might've made first or second all tournament team but it wasn't to be.
.
.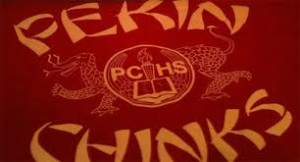 Later on in the season my team, the East Peoria Red Raiders, lost to the Pekin Chinks in the state high school basketball tournament.  As you can see the nicknames for those schools were not exactly politically correct according to today's standards.  Today the high school nickname for East Peoria is simply the "Raiders".  Pekin's nickname has been changed to the "Dragons".
Tough competition.
During that 1966–67 basketball season, yes that was a few winters ago, Pekin high school ended up winning the state championship a few games after demolishing us.  Pekin also won the state championship in Illinois in 1964 my freshman year.  It was pretty impressive to have a team from our eight team Mid-state 8 conference winning the state championship title two times in four years.  That was when Illinois had a single class basketball tournament.  The tournament included every high school in the state or about 750 schools.
.
.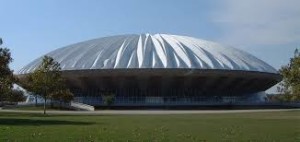 Learning life's lessons early.
Back in the day the Illinois high school basketball tournament was always played on the campus of the University of Illinois.  I first started following the event as an elementary school student when they played their games at the Huff Gymnasium.  Later during my high school timeframe they moved to a brand-new state of the art space ship looking venue called the "Assembly Hall".
During my senior year, after being eliminated by Pekin in the state tournament, every one of the players on our team was given five dollars spending money and a ticket to the state basketball tournament.  I guess I could say that I truly was a paid professional basketball player at that point.
The face value for our tickets was the princely sum of two dollars.  By the way back in 1967 gasoline was 33 cents/gallon, a postage stamp was a nickel and a dozen eggs cost $0.49.  Yes prices have gone up over the years haven't they?
People never really change.
I am one for saying that people never really change.  If you knew someone in grade school or high school and met him or her many many years later you might think they weren't much different than when you met them when they were 10 years old.
.
.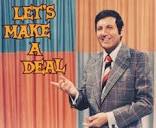 I have always had an entrepreneurial "Let's make a deal" mindset.  At that 1967 state high school basketball tournament my buddies and I came up with an idea.  We would buy a basketball ticket on the street and then resell it for more money.  We were confident this could be a successful strategy.
We pooled our money and came up with enough to buy a really good ticket for seven dollars.  However at this point our plan began to fall apart.
Oh no!  This can't be happening.
To save our lives we couldn't sell this ticket…for any price.  We had a significant portion of our current, at the venue, net worth wrapped up in the seven dollar ticket.  Finally some guy came along and bailed us out by paying seven dollars for the ticket.  We didn't make any money but we at least got the loose change invested in the ticket put back into our pockets.  As an 18-year-old I learned some lessons.
Why did I tell you this?
I tell you all of this to give you my background history in the Champaign-Urbana area.  However tonight I hoped to make new history by seeing a stock car race on a new dirt oval track in Urbana, Illinois.
Over the next 7-10 days I hope to add three more Illinois tracks to my list.  If I do I will be tied with my good buddy Ed Esser for the Illinois state trackchasing lead.
However the weather forecast for what could be my track number 97 in Illinois does not look favorable.  Additionally potential tracks number 98 and 99 may or may not count in my hobby because of configuration constraints.  It's always something.
Do I really believe I can overhaul Ed Esser?
Do I think in another 10 days or so I'll be tied with Ed at 99 tracks in Illinois?  I'm not really in control of that. However I suspect that Ed, wherever he is located, has some "influence" over the proposition.  All I can say is, "Ed give me a break.  I always helped you out whenever I could… and you always liked Carol!"
I started the day a long way from Urbana, Illinois.
I began the day in Minneapolis, Minnesota.  I received Carol's care package last night, which had arrived at the hotel a couple of days ago.  This gave me a few pieces of extra clothing including a pair of blue jeans.  I didn't bring any long pants on this trip.  I didn't think the weather would justify it.  At home I NEVER wear long pants.
.
.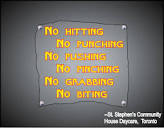 Do we really need a lot of rules?
However you never know when some individual with a Protestant work ethic group is going to implement some archaic rule that requires long pants.  Let's just think about that premise for a moment.  What event or occasion other than possibly a snowmobile race really requires, from a practical point of view, long pants versus short pants.  Wouldn't a wedding or a funeral or a bar mitzvah be just as relevant regardless of what the guest/mourners were wearing?
.
.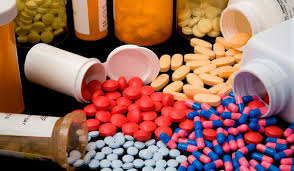 Also included in Carol's package were a couple hundred pills.  I'm somewhat surprised the government didn't intercept the package and charge Carol and/or me with some sort of a drug smuggling activity. 
Truth be told none of these pills were from any doctor prescribed items.  I don't take any doctor directed prescriptions and have never had too.  I hope the situation stays that way for a long time.
Nevertheless I do take a regimen of pills daily that are there to promote general good health.  So far they've been working for me so I think I'll keep it up.
The plan was simple.  Drive baby.
Today was planned to be a simple's 513-mile drive from the front door of my hotel in Minneapolis down to Urbana.  I've been doing a lot of driving on this trip.
Today is day #19 of my planned 56-day trackchasing trip.  By the time I reach tonight's hotel I will have driven about 7,800 miles.  That's an average of 410 miles for each and every day of the trip so far.  On some of my future days I will drive less than 400 miles and on some days more.  However, I doubt very much that my total average for 56 days will be very much below 400 miles per day.
THE RACING
.
.
Champaign County Fairgrounds – Urbana, Illinois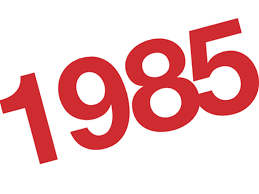 They had not raced here since 1985.
I arrived on to the Champaign County Fairgrounds at 6:30 p.m.  The fair's website said racing would begin at 7 p.m.  I was very satisfied with the timeliness of my arrival considering I began the day in Minneapolis.
I paid five dollars to park and another six dollars for my grandstand admission ticket.  The fairgrounds has an older covered grandstand.  It is quite large by county fair standards.  However I would classify the overall fair as only medium sized if not a tad smaller.
I sat down next to a local fan.  He told me the last racing at the fairgrounds was all the way back in 1985. That meant there had not been any automobile racing here in 30 years.
Two classes of racing.  This show should be over real quick.
Tonight there were just two classes on the racing itinerary.  There turned out to be 16 street stocks or some name equivalent and 11 hornets commonly called mini stocks or four cylinders elsewhere.  Since I had to drive to Indianapolis after tonight's races I would lose an hour due to time zone changes.  That meant the idea of two classes was a good thing in my eyes.
.
.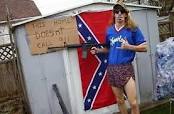 Is it the south or is it almost EVERYBODY?
Often the south is criticized for running tardy race programs.  I wouldn't disagree with that too much.  They do drag their feet.  However lots of other race programs in all geographical areas start late, are poorly organized and present a bad show to the fans.
.
.

Failure on many levels.
I'm from Illinois.  So my criticisms are not going to be out to get the "other guy".  I'll be generally critical of tonight's program because it failed on so many levels.
.
.
Can you help me explain the demographics of short track racing?
The huge grandstand was nearly packed.  Outside on the fairgrounds I noticed a significant split in the racial mix at this Urbana, Illinois fair.  About 60% of the folks were white and most of the rest were black.  Unless I am near an urban area, which I am usually not when visiting a county fair, I see very few black people at our nation's fairs.
I also see very few black people at any auto racing events that I attend.  I was curious with a larger than normal black population visiting the fair tonight how many of them would end up in the grandstands watching the auto racing.  The answer to that question was nearly zero.  Why is that?
At 7 p.m. the race organizers were just finishing up ironing out the track.  I thought that was a good sign.  It would've been great if they had immediately gone to racing… but they didn't.
.
.
Oh gosh.  Can't anybody run a streamlined race program?
They screwed around and finally began to run hot laps for the two classes of stock cars in attendance.  Following hot laps they decided one part of the track was a little rough and dry.  They took some time to water the track and grade one of the turns.  Then the announcer told the crowd it would take 15-20 minutes for the track to "dry". 
During this brief interlude I decided to go out and take a look at the fair.  I didn't see any animal barns.  It looked as if there was just the carnival midway and the various fair food trailers.
.
.

The clock was ticking.
It was now nearly 8 p.m.  Racing had not begun at 7 p.m. as the advertisement on the tracks' website had touted.  However I was hoping that real racing would begin any minute.  As we used to say in the Marines, "You can hope in one hand and shit in the other and see which fills up first".  Don't me to offend.  I'm just telling you what we used to say.
OMG.
Then, believe it or not, with just two classes of lower-level stock cars, a minorly failing track and a program that was already an hour behind schedule they went to time trials.  That's right.  The powers to be decided that these two classes could not race in a competitive fair-minded program without time trials.  OMG.
OMG II.
The announcer told the crowd that the fast timers would start in the first row of their heat race.  He didn't say it but I'm sure the winner of the heat race would start on the front of the feature race.
All of the announcer's communication went through my mind a millisecond.  I saw "Joe Blow" setting fast time, winning his heat race from the front row and then leading and winning the feature race from the front row never having passed a car for position all night.  OMG again.
.
.
Can I predict the future or what?
There were two heats for each class.  The fast qualifier in each jumped into the lead and led the entire race for the win except for one of the races. In that heat race the fast timer jumped the start on two consecutive occasions and was relegated to row two.  He ended up getting back to second place in his heat.
Sorry.  I was trained to support my arguments with facts.  That bugs some people.
Let's look at the facts.  I arrived at the track at 6:30 p.m.  The scheduled start time was 7 p.m.  It was now 9:15 p.m.  The track had managed to complete two hornet stock car heat races and two street stock heat races.
.
.
I have been in my seat for nearly three hours.  I had seen four heat races for lower-level stock cars.  Now the announcer was telling me they were going to go to a 15-minute intermission.
I swear.
When he said that I swear that 50% of the 1,500 people or more in the grandstand got up and left their seats.  I can't confirm they were leaving the track.  Maybe they were just going out onto the fairgrounds for a few minutes.  However I believe the majority of the people WERE leaving for the night.
Would the track resume racing in 15 minutes at 9:30 p.m. as the announcer had suggested?  I was thinking they would not.  I suspected that once they did return from intermission the program might end, thinking positively, by 10:30 p.m.  It might be later. 
.
.

We must ask ourselves a very important question.  Should a two class stock-car program with 27 cars in total take a minimum of 3 1/2 hours to run?  I'm not going to hide my feelings on this issue.  I think a program featuring those cars in those quantities should be over in about an hour and a half not 3 1/2 hours or more.
Don't waste my time after I PAID you for entertainment.
I can't respect people or situations that waste my time.  We only get one chance to make a good first impression.  The impression the racing at the Champaign County Fairgrounds created with me was a bad one.  I along with a lot of other people left the fairgrounds at this point.
A crumbling infrastructure.
Have I told you that the highways all over the Midwest are in sorry shape?  I don't see anybody working on them during the day.  There's a little bit more work going on at night.  In California virtually all highway construction is done from 11 p.m. until 5 a.m.
I'm suspecting the economy in these older industrial states is poor.  People have been laid off.  If they've been reemployed it is likely into a job that pays less than what they used to earn.  That would cause tax collections to be down.  When taxes are down highway improvements are delayed.  That is why when it's finally time to get working on the highways again not as many workers can be employed because there simply isn't the budget for it.  Where does this all end?
.
.

A silver (no pun intended) lining?
What was the highlight of my entire evening?  I found a quarter on the ground on the way back to my car.  Sorry that was the true highlight.
AFTER THE RACES
Second-guessing myself.
I probably should have simply slept in my car overnight tonight.  I wasn't going to get to my hotel room in Indianapolis until about 1 a.m.  I would have to leave by 6:30 a.m. or so in order to get to tomorrow's 9:45 a.m. race in Kentucky.  Driving to my hotel in Indianapolis probably took me a little bit out-of-the-way compared to driving directly toward tomorrow's race location in Bedford, Kentucky. That only added insult to the wound.
.
.

Happy about #96.
I was happy about seeing lifetime Illinois track number 96 tonight.  I've seen a lot of really good racing in Illinois.  The Peoria Speedway, Rockford Speedway and Santa Fe speedways are some of my all-time favorites.  Cumulatively I probably went to those tracks 300, 400 or 500 times.  Maybe even more!
In two days I might see another Illinois track.  The weather forecast is terrible but you never know.
I listened to the LA Angels-Texas Rangers game on XM radio on the drive back to Indianapolis.  The next three or four days will have much less driving compared to the extreme amounts I've been doing over the past 4-5 days.  That's a good thing.
.
.

Pray to the racing gods.
Please, if you pray to any racing gods, pray for the Champaign County Fairgrounds to do a better job next year.  Remember you only get one chance to make a good first impression.
Good night.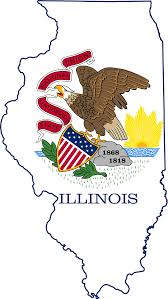 Illinois
The Illini state
This evening I saw my 96th lifetime track in the Illini state, yes the Illini state.  I only need three more tracks in my boyhood state to tie Ed Esser for the state trackchasing lead.  I'm confident Ed would be happy to see that happen. 
Thanks for reading about my trackchasing,
Randy Lewis
World's #1 Trackchaser
Peoria Old Timers Racing Club (P.O.R.C.) Hall of Fame Member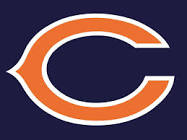 Illinois sayings:  You're required to choose between the Cubs and the Sox but everyone can love the Bears.
QUICK FACTS
AIRPLANE
Los Angeles, CA (LAX) – Chicago, IL (ORD) – 1,745 miles
RENTAL CAR #1
O'Hare International Airport – trip begins
London, KY
Indianapolis International Airport – trip ends – 766 miles
RENTAL CAR #2
Indianapolis International Airport – trip begins
Bedford, KY
Indianapolis International Airport – trip ends – 603 miles
RENTAL CAR #3
Minneapolis-St. Paul International Airport – trip begins
Aitken, MN
Morten, Manitoba, Canada
LaGrange, IN
Manchester, IA
Oskaloosa, IA
Bowling Green, IN
Buncombe, IL
Ionia, MI
Osgood, IN
Hemlock, NY
Taylorville, IL
Cambridge, MN
Mora, MN
Urbana, IL
TRACK ADMISSION PRICES:
Laurel County Fairgrounds – $10 (not a trackchasing expense)
Trimble County Recreational Facility – $10
Aitken County Fairgrounds (oval) – complimentary admission
Aitken County Fairgrounds (RC) – $8
ALH Motor Speedway – complimentary admission
LaGrange County Fairgrounds – $10
Delaware County Fairgrounds – $10
Mahaska County Fairgrounds – $5
Sandstone – $15 (include pits)
HBR Raceway – $10 (included pits)
Ionia Free Fair – $13
Ripley County Fairgrounds – complimentary admission
Hemlock County Fairgrounds – complimentary admission
Christian County Fairgrounds – $8
Isanti County Fairgrounds – $12
Kanabec County Fairgrounds – $10
Champaign County Fairgrounds – $6
LIFETIME TRACKCHASER COMPARISONS 
The three most important trackchasing comparisons to me are:
Total lifetime tracks seen
Total "trackchasing countries" seen
Lifetime National Geographic Diversity results
Total Lifetime Tracks
There are no trackchasers currently within 500 tracks of my lifetime total.  Don't blame me.
1.  Randy Lewis, San Clemente, California – 2,133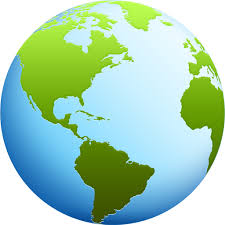 Total Trackchasing Countries
There are no trackchasers currently within 10 countries of my lifetime total.  
1.  Randy Lewis, San Clemente, California – 70
Current lifetime National Geographic Diversity results
1.  Randy Lewis, San Clemente, California – 4.88
That's all folks!  Official end of the RLR – Randy Lewis Racing Trackchaser Report
Click on the link below to see the one-minute "Video Lite" production from the Champaign County Fairgrounds.
.
Click on the link below for a photo album from today's trackchasing day.  Then double click on a photo to begin the slide show or watch the photos at your own pace.  Hover over a photo to read the caption.
Today's photo album from the Champaign County Fairgrounds