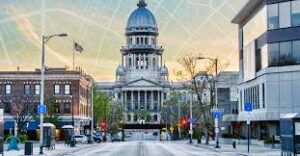 Greetings from Springfield, Illinois
.
.
From the travels and adventures of the 
"World's #1 Trackchaser"
.
.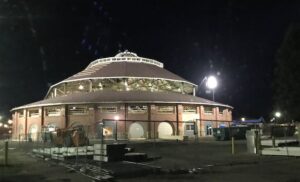 Coliseum Covered Arena
Dirt oval
 Lifetime Track #2,540
The EventVideo PlusPhotos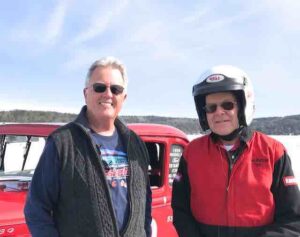 THE EVENT
I am a "trackchaser". I trackchase. Before you discovered my site had you ever heard of trackchasing? Maybe not? So….what the heck is trackchasing? Sit back, take a read and you'll be an expert on my hobby of trackchasing when you're finished.
Here's my best explanation.
Trackchasing is a three-pronged hobby. I'm a racing fan. I love to travel. I love to analyze opportunities to get the most out of everything while saving time and money.
Trackchasing fills the need for all of the above. The racing part of my trackchasing has me trying to see wheel to wheel auto racing at as many different racetracks as I can all over the world. Yes, all over the world. So far things are going pretty well. As this is written, I've seen racing in 82 countries at more than 2,500 tracks. As a matter of fact, I've seen racing at more tracks than anyone else in the world.
Equally important to me are the things I get to see and experience over the "long and dusty trackchasing trail". I call these adventures "Trackchasing Tourist Attractions". You won't want to miss my "Trackchasing Tourist Attractions" page. Here's the link:  Trackchasing Tourist Attractions or my "Sports Spectating Resume" page, Sports Spectating Resume on my website at www.randylewis.org.
I live in southern California. That's probably the most inconvenient location in the country for seeing tracks in the U.S. Most of the racetracks in the U.S. are located well over 1,000 miles from where I live. As a matter of fact, my average trip covers 5,000 miles and more. I take 35-40 of those trips each season. In any given year I will travel well over 200,000 miles, rent more than 50 cars, and stay in more than 150 hotel rooms.
I get the chance to meet people all over the world. With trackchasing trips to 82 countries and counting just getting the chance to experience so many other cultures, spend time in their homes and meet their friends is a huge reward for being in this hobby. I am indebted to several of these folks for their help and friendship.
It takes a good deal of planning to do the above and not spend my entire retirement portfolio. I enjoy the challenge, the travel and every other aspect of "trackchasing". In reality, my trackchasing hobby is a lot like being with the carnival. I breeze into town, stay a little while and then head on down the road.
Today's adventure was one more of the 2,000 trips that have taken me up, down and around the proverbial long and dusty trackchasing trail.  If you would like to see where I've been and experience those adventures here's the link: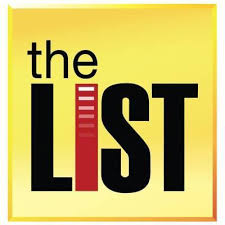 If you've got a question, comment or whatever please leave it at the bottom of this report.  It's very easy to do.  Or you can visit me on Facebook.  Thanks!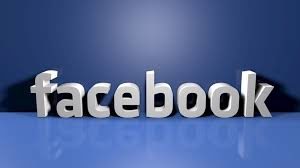 FOREWORD
Friday, March 22, 2019.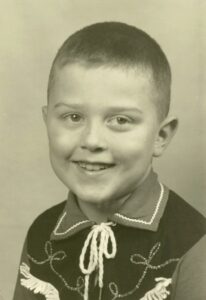 I am originally from Illinois. As a young boy, my grandparents would take me to the Illinois State Fair each August. We didn't have much money. We would stay in tents and sleep on army cots. Being inside those tents during the day was a blazing hot and stifling experience.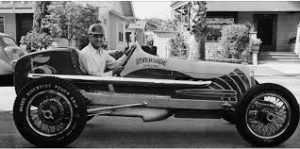 Back in the '50s and before, the Illinois State Fairgrounds hosted "big car" racing on their one-mile dirt oval. Despite my being a racing fan at an early age we never saw any of those races on the Springfield mile. We just didn't have the money to spend on stuff like that.
What we DID do back then was attend the harness racing on the same big track during the afternoon. I can't say for sure what the admission price was for the harness races. If I had to guess I would probably say it was free. It was fun to see those harness races. I really want to get back and do that again. I might make a surprise appearance at the Illinois State Fair this summer in 2019 to see the sulkies run.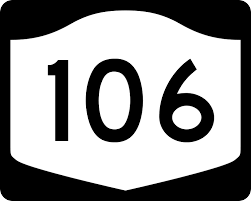 Although I have lived in California since 1983 and for four years during the 70s I do have a very strong history of racechasing and trackchasing in the Illini state. Going into tonight I had seen racing at 106 tracks in Illinois. That gets me a number one trackchasing ranking in my boyhood state.
After getting a slow start, considering my first physical visit to the state fair was in the 50s, I have a decent history of seeing racing at the Illinois State Fairgrounds. Back in the '70s, I saw my first race on the Springfield mile. The state fairgrounds mile was my 25th-lifetime track! Then I returned in 1981, 1982 and 1994.
In 2015 I returned to see racing at the Multi-Purpose outdoor arena. On that night I saw junk car racing on an oval and a figure 8 track. They had pro wrestling on the card that night as well! It is not unusual to go back time and again to one general location and see racing on different configurations and surfaces.
Tonight I was going to return for some winged outlaw kart racing. The race was being billed as racing in the renovated Colosseum. I didn't know exactly what that meant. I would have to show up to see exactly what building they were calling the "Colosseum".
I did some advance research on the coliseum building at the Illinois State Fairgrounds. That building was constructed all the way back in 1901. I remember as a boy peaking in the door when the big country and western acts were playing. We never considered attending those shows as a paying customer. We didn't have the money. I found out that this coliseum building had been condemned by the local authorities. It is now under a 100% reverberation plan. They would NOT be racing in that coliseum building tonight.
I think if anyone truly wants to evaluate my passion for trackchasing they simply need to look at where I live, which is San Clemente, California and where probably 3/4 or more of the tracks are. Just to get from California to see these races is a daunting task.
The best I can do is to give you a real-life example from THIS trip. I woke up at 3:30 in the morning. I was on the road to the Los Angeles International Airport about 20 minutes later. At that time of day making the 65-mile drive to the airport can be done at freeway speeds all the way.
Once at the airport I made my one-mile walk from my parking garage to terminal 1. I cleared security and had breakfast with my Priority Pass sponsorship at Rock & Brews. Then I left terminal 1 and cleared security in terminal 2. In terminal 2 I relaxed in the Virgin Atlantic Clubhouse airline lounge.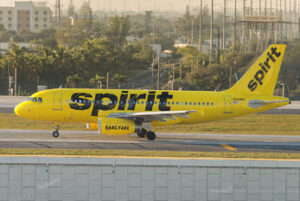 From terminal 2 I rode the Tom Bradley inter-terminal shuttle bus over to the international terminal. From the international terminal, I walked through terminal 4 and then terminal 5 where I would board a Spirit Airlines flight. By the time I eventually got on the 9:10 a.m. departure bound for Chicago's O'Hare International Airport I had already walked 3 miles!
Spirit Airlines is a discount airline. They have beyond incredibly low fares. I can't tell you how much I paid for today's nonstop flight from Los Angeles to Chicago because I don't think you would believe me.
Spirit Airlines charges the passenger for just about every conceivable thing that you could imagine. Recently I bought a carry-on travel bag from Costco. I paid $29 for it. It's a great value and extremely practical. It also meets Spirit Airlines requirements for a complimentary carry-on, which is 18" x 14" x 8".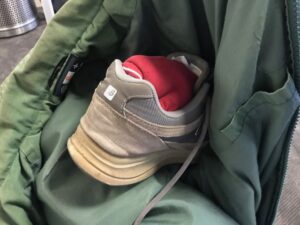 This is going to be a four-day three-night trip. I can't comfortably get all of my stuff in a bag as small as I was using today for a trip of that duration. What happens then? Well for this trip I took a second pair of shoes and put a couple of shirts inside those shoes. Then I put the shoes and shirts inside the sleeves of my army field jacket. The Costco bag and now the overly stuffed army field jacket would be just enough to make me comfortable for the balance of this trip.
The cool thing about my Costco bag is it compresses to meet Spirit Airlines requirements for taking it on board. Then once the airplane portion of the trip is finished with Spirit Airlines I can take all the stuff that I have jammed into my jacket, expand the Costco bag and put the contents of the field jacket into my now expanded Costco bag. Got that?
I was cutting it close by taking a non-stop that was scheduled to land in Chicago's O'Hare airport at 3:30 p.m. It was going to be a four-hour drive from the airport down to Springfield, Illinois. Racing was scheduled to begin tonight at 7 p.m. The last thing I needed today was a delayed flight but that's what I got.
After having gotten up so early I was trying to get a little shut-eye on the plane as we taxied to the runway. The seats on Spirit Airlines do not recline. I guess that's bad if you're a passenger but it's good in the sense that the person in front of you is not going to recline into your space.
I was awakened during the taxi process when I heard the engines of our plane shut down. Then the captain came over the PA system and told us that we had returned to the gate. He went on to say that there was a passenger who "didn't want to be on this airplane". I've flown on more than 7,000 flights. This was a new one. We were now delayed by about an hour. This development was going to make getting down to the race just a little bit tougher.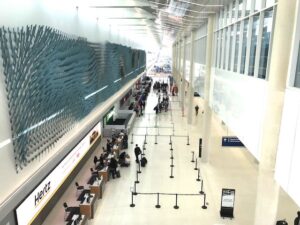 Lots of airports are building huge "rental car centers". All of the major rental car companies put their cars in this one facility. Rental car customers hop on one general rental car bus and ride it to the single purpose rental car center. Chicago O'Hare has just done such a thing. Their plan is to connect the rental car center with the airline terminals by a shuttle train. That isn't finished yet so now we get from the terminal to the rental car center via bus. 
Today I picked up a bright shiny black Toyota Camry. The Camry is one of my favorite rental cars. It's comfortable to ride in, has Apple's CarPlay and also gets great gas mileage. The car I got today only had 5,000 miles on the odometer.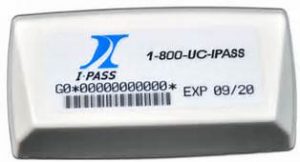 Getting out of Chicago on a Friday afternoon wasn't as difficult as it could've been or as easy as it could've been. Of course, I brought my I-Pass along. That's a toll transponder. Chicago has more than its share of tolls.
When I picked up the National Car Rental Racing Toyota Camry I noticed the fuel tank was only five eights full. It was supposed to be full. I mentioned this to the National gate agent. He was very sympathetic.
He told me to simply return the car empty. That was going to be a benefit to me. Here was my strategy to work with the program he had outlined.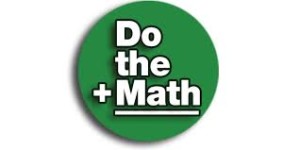 First, I would drive the car until the current level of fuel was nearly down to zero. Then I would calculate the remaining driving distance I had to drive before returning the car to Des Moines, Iowa, the drop-off point for this rental. I would divide that amount of miles by 35, which was the expected fuel mileage I wanted to get from the Camry. That would tell me how many gallons I would need so that when I pulled into the Des Moines International Airport the car truly was on empty. Yeah, I guess you could say I'm a math guy.
We only recently changed to daylight savings time. That allows it to be a little bit lighter in the evenings all the way through summer and into early fall. I love that idea. Carol does not. Our lawmakers are considering changing to daylight savings time all year round. That would make it dark in the morning generally and lighter in the evening. Since I am not an early riser I love it. Since Carol is an early riser she despises the idea although I don't think she will move to Canada over the issue.
I mentioned that tonight racing was scheduled to begin at 7 p.m. With a stop for bathroom needs and a triple cheeseburger from McDonald's my ETA was going to be 8:15 p.m. I figured I might miss the heat races but would be in plenty of time to see the feature races. That was true but barely.
The Illinois State Fairgrounds is a huge place. The instructions I had been given by the race promoter were just a little bit vague. I missed the proper turn the first time. But soon I found where they were racing by lowering my window and simply listening to where the racing sounds were coming from. That wasn't the first time I've resorted to that tactic!
The pre-race promotional information told me this race was going to be in the Colosseum. It was my understanding the Colosseum was a big round brick building that was originally built in 1901. Tonight I found that building and it looked like it was undergoing a major renovation. However, the actual kart racing was taking place next door in the "Coliseum Covered Arena". Frankly, this pole barn of sorts wasn't all that impressive.
In this part of the fairgrounds, there are several older brick buildings. Most of the race teams were pitted inside these buildings. I'm sure that helped with the warmth. Tonight's temperature was in the low 40s and falling. I walked into a few of those buildings to scope things out.
THE RACING
Coliseum Covered Arena – Springfield, Illinois
I soon found the building where the actual racing was taking place. I was late. I think they may have started, according to my Race Monitor results, even sooner than the scheduled 7 p.m. I could very easily have just walked in with everyone else at this point in the program and not paid a general admission fee.
However, since I had to pass by the woman who was managing the entry area I would've felt like I was stealing if I didn't offer to pay. I did and I was surprised at the price. They were charging $20 as a spectator general admission price. I thought that was at least twice if not more than it should have been. Nevertheless, I paid my $20 which is probably equal to or actually higher than what I will pay for the NASCAR Monster Energy Cup race in Martinsville on Sunday!
I almost always arrive before the initial starting time. I don't like showing up late because when I do I never know exactly where I'm at in the program having missed introductory remarks. That was the case tonight.
They did have an announcer for tonight's racing. However, it always seems as if indoor racing is saddled with a terrible PA system. That was the case tonight. Although the announcer had some things to say I couldn't understand him at all.
I got the sense that the heat races were nearly wrapped up when I arrived. I had no problem with that. If I could only see heat races or only see features I would much rather see the feature racing.
Outside the Colosseum racetrack building, I had seen adult drivers wearing race driving suits standing next to caged karts. That pretty much sealed the deal that I was going to see some "countable" racing. However, when I looked at the Race Monitor description of tonight's program there was no mention of winged karts for adults. I was minorly concerning but I still thought I was safe.
I watched four or five feature races. One of the races was for caged karts but after listening to the names of the drivers, it seems that if that might be a junior division. When I was totally lost with the race order I ask one of the pit officials. He told me there were two feature events left to run in the last of those would be for the wing to carts driven by adults. That made me very happy.
Tonight's racing set up inside the colosseum building was basic at best. They had a decent track that was relatively smooth and dust-free. There was a large amount of "blue air" wafting around the ceiling of the building. The building was not heated. That meant it was probably about 40° inside. I was glad I was dressed for it.
A small group of less than 100 spectators sat in aluminum grandstands that were only five rows high. This race contest was definitely not going off in one of those semi-deluxe horse arenas which sometimes seat 2,000 people or more. Tonight's track was basic but that was OK. It's still counted.
I hope you get to see my video from tonight's action. It will show you the feature events for the flat kart divisions as well as the winged divisions. The racing took place in a basic building and the racing itself was what I would call basic as well. I watched the last part of the winged kart feature just beyond turns one and two. This spot gave me a nice view compared to where I spent most of my time tonight which was overlooking turn four.
I was happy when the last race finished at about 9:40 p.m. I had been at the track for less than an hour and a half. Considering I had driven nearly four hours from Chicago that was actually cutting it pretty close.
AFTER THE RACES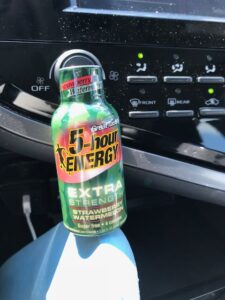 Following the race tonight I was looking at a five-hour drive over to Des Moines, Iowa. That meant this would be a "5-Hour Energy" drink night. Early tomorrow morning, at 6:39 a.m., to be exact, I was hoping to catch a flight from Des Moines to Charlotte. The rest of my trackchasing weekend would be done in the southeastern part of the country.
There's probably a reason, or several reasons, why it's going to be very unlikely that anyone will ever meet and surpass my trackchasing totals. I don't think anyone can see a race in Illinois on a Friday night and then expect to see a race it eastern North Carolina the next afternoon. I've been able to do that kind of thing so many times and that really builds up the track count.
I was happy to have seen my 106th-lifetime track in Illinois. Getting new tracks out here is getting to be more and more difficult. For some reason, Illinois doesn't do much in the way of county fair racing or off-road UTV racing. Other nearby states dwarf my boyhood state in this regard. Like I say, I don't know why.
I had gotten up this morning at 3:30 a.m. I didn't get all that much sleep. Tonight I was going to be driving through the night and arriving into the Des Moines area somewhere about three or four in the morning unless I stopped to take a nap. Yes, tonight was going to be a 5-Hour Energy night. I find that product helpful and not addictive although I did use it last week for the first time in several months.
Listening to the NCAA first-round basketball games helped keep my attention. I guess my favorite team at this stage is the UCI (Irvine) Anteaters. When we moved back to California in 1983 we were big anteater fans. We had season tickets to home games and followed them on the road many times as well. It's always fun to be able to root for "your team".
I'll sign off now and simply say good evening from Springfield, Illinois.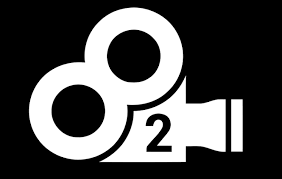 Randy Lewis – 82 countries – 2,540 tracks.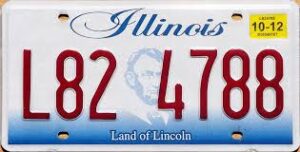 Illinois
The Illini state
This evening I saw racing at my 106th-lifetime track in the Illini state, yes, the Illini state.  I hold the #1 trackchasing ranking in Illinois.  I've seen 106 or more tracks in six different states. No trackchaser can beat that stat.
Thanks for reading about my trackchasing,
Randy Lewis
World's #1 Trackchaser
Peoria Old Timers Racing Club (P.O.R.C.) Hall of Fame Member
Illinois sayings:  The Blue Brothers 
What it means everywhere else: With Jim Belushi and Dan Akroyd as original members form the world-famous Blues Brothers band.  
What it means in Illinois: The world-famous Blues Brothers, perhaps the most successful band of all time formed off of a television comedy sketch, and hometown heroes who were sent on a mission from God.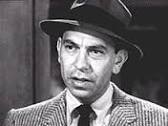 JUST THE FACTS
LIFETIME TRACKCHASER COMPARISONS 
The three most important trackchasing comparisons to me are:
Total lifetime tracks seen
Total "trackchasing countries" seen
Lifetime National Geographic Diversity results
Total Lifetime Tracks
There are no trackchasers currently within 700 tracks of my lifetime total.  Don't blame me.
Randy Lewis, San Clemente, California – 2,540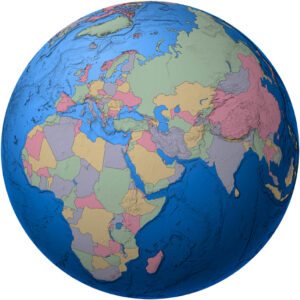 Total Trackchasing Countries
The nearest trackchasing competitor has seen racing in 30 fewer countries compared to my lifetime total. 
Randy Lewis, San Clemente, California – 82
Current lifetime National Geographic Diversity results
Randy Lewis, San Clemente, California – 4.14
That's all folks!  Official end of the RLR – Randy Lewis Racing Trackchaser Report
Click on the link below to see the video production from the racing action today.
Click on the link below for a photo album from today's trackchasing day.  You can view the album slide by slide or click on the "slide show" icon for a self-guided tour of today's trackchasing adventure.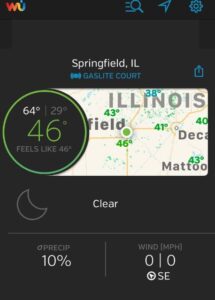 Back to my boyhood state on a cold March evening