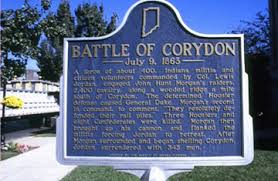 Greetings from Corydon, Indiana
.
.
From the travels and adventures of the 
"World's #1 Trackchaser"
.
.
Harrison County Fairgrounds
Dirt oval
Lifetime Track #2,338
The EventVideo PlusPhotos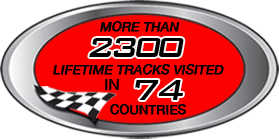 THE EVENT
I have had the opportunity to follow my trackchasing hobby all over the world. As this is written I have seen racing in 74 countries. My lifetime track total exceeds 2,300. Each and every year I will trackchase in 25-30 states. At track #1,040 I moved into the "World's #1 Trackchasing" spot.
I have no idea how many times I have been rained out while trying to racechase or trackchase. It's not very many. I once had a streak of about 850 days and around 250 tracks where I had never been rained out. I think of that as one of my most impressive trackchasing stats. No other chaser comes anywhere close to that record.
By all rights tonight's show could/should have rained out. It had rained all day in Corydon, Indiana. It rained for much of the night at the Harrison County Fairgrounds in Corydon. I've got to give Top Dog Promotions owner John Peck the credit. He hung in there and got the show in. Well done, John!
My hobby is not only about racing. Trackchasing for me centers around three things. The racing part is pretty obvious. However of equal importance is the logistics of trackchasing and the opportunity to see the world.
I live in Southern California. The vast majority of tracks are located in the Midwest and East. It takes a good deal of logistical planning to get from where I live to where the tracks are. For the past 15 years I have traveled about 175 nights each and every year. Surprisingly to some, more than half of those overnights were not part of trackchasing.
Then there's the travel just for the fun of seeing new things. You won't want to miss my "Trackchasing Tourist Attractions" page or my "Sports Spectating Resume" page on my website at www.randylewis.org. That will give you some understanding on how important seeing the world is with my hobby.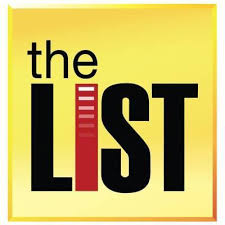 Today's adventure was one more of the 2,000 trips that have taken me up, down and around the long and dusty trackchasing trail. If you would like to see where I've been and experience those adventures here's the link:
If you've got a question, comment or whatever please leave it at the bottom of this report.  It's very easy to do.  Or you can visit me on Facebook.  Send me a friend request.  Thanks!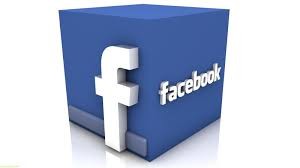 FOREWORD
Today was going to be a busy day on the trackchasing trail. A major part of chasing tracks is taking the time to see the local sites and sounds of wherever we might be traveling. I have long said that the last thing I want to do when I look back on this hobby is remember only visiting dirt tracks. We won't have to worry about that. If something is interesting or worth seeing in the U.S. we've probably seen it!
Carol and I stayed in Jeffersonville, Indiana last night. Jeffersonville is a suburb of Louisville. She and I were back here about a year ago for the Kentucky Derby. That was one of our all-time trackchasing touring highlights.
I had scoured TripAdvisor to see what the top things to do in Louisville might be. Of course visiting tourist attractions is a lot like trackchasing. Once we've seen or done something we're probably more interested in seeing and doing something we've never done than going back to a place that we have already visited. That's not always the case. It is the situation most of the time.
There are a large number of whiskey/bourbon distillers in and around Louisville. Why? We were told it is the changing climate. I'm not sure I believe that answer but I don't have a better one. As you might imagine these distillers offer tours. As you might not imagine they charge for these tours and in some cases up to $20 per person.
I did some research and based upon the reviews chose the Peerless Distillery in downtown Louisville. We would visit Peerless. In order to take the tour we had to make an online reservation in advance. I did that last night using a credit card to pay for our $40 couples tour.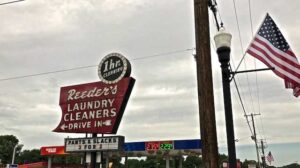 I begin this morning with a power walk. This is going to be a difficult six days to exercise. We've got a lot of driving, visiting with friends and family, touring local attractions and of course seeing racing. That doesn't leave much time for exercise.
I took a series of photos during my power walk today. They are all photos of signs depicting the current American way of life in middle America. I think if you take a look at those pictures you'll see what I mean.
My power walk was interesting from another perspective as well. Last week while trackchasing and touring in Southern Oregon I stopped off at the Wildlife Safari wild animal park. When I went to buy my ticket the ticket seller GAVE me a ticket. She told me that someone ahead of me had purchased the ticket ($16.99 U.S.) for her to give to another visitor. All she asked me to do was "pay it forward". Wow! How often does that happen?
That was about a week ago. I had been thinking all during that time how I was going to pay my good fortune forward. I knew this. If my payment came in the form of a monetary gift it would be for more than the value of my wild animal park ticket. Why? Interest I guess.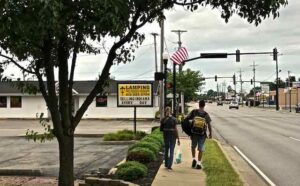 Toward the end of this morning's walk I came across a couple on the sidewalk just ahead. As I got closer I got the distinct impression they might be down on their luck. I took the initiative to say hello. They returned my greeting with pleasant smiles.
I was now about 20 yards ahead of them and pulling away. Then it dawned on me. This was it. This was my opportunity to pay my good fortune forward to someone who deserved some good fortune.
I always carry cash with me on these power walks. You just never know when you're going to need a cold Diet Mountain Dew or a package of pork rinds right? I carry enough cash to handle most emergencies that might occur during a 4-mile plus power walk.
I reached into my pocket and grabbed all of the cash I had. I turned around and gave it to my new "friends". I told them, "I thought you might be able to use this". Remember, these folks had not asked me for anything. It was me who had taken the initiative to say hello and they returned my greeting. That was it. Then I was off on my walk. They were not looking for anything from me.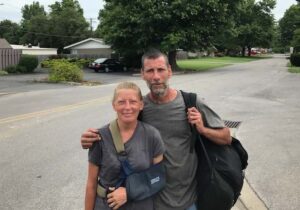 I asked them if I could share their photo on my website. They were more than happy to oblige. We bid each other farewell with a handshake. I hoped that what I had done might allow them to pay their sudden good fortune forward in whatever way they could. I will tell you this. I know they felt good about our meeting. I know this as well. I felt better.
When I got back from exercise I took a quick shower. Then off Carol and I went for a whirlwind day of activity. We're still like kids in a candy store on these trips.
We found the Peerless Distillery easily. We snuck into our 12:30 p.m. tour with a full three minutes to spare. Four other people joined us. One couple was from Japan and the other was a couple from the U.K. on vacation in the United States.
We learned that Peerless had been granted a whiskey making federal government license long before prohibition. They got license number 50. To put that in perspective today there are about 18,000 federal licenses granted for whiskey making in the United States.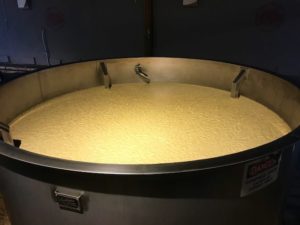 The Peerless Distillery operation was forced to close down in prohibition. They didn't reopen until just two years ago when the great grandson of the original founder got back into the business.
Our tour today lasted an hour and was led by an energetic girl named "Kat". Peerless only offered their very first whiskey for public consumption, since prohibition, about a month ago. It was a two-year-old Rye whiskey. There four-year old bourbon won't be available for another two years! Obviously their distribution is currently limited. They are making about 10 barrels of whiskey each day. One barrel produces about 230 bottles.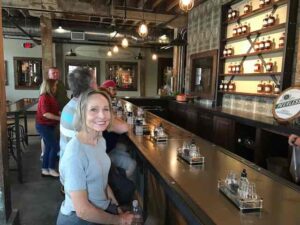 At the end of the tour we had a tasting. The Peerless whiskeys go at about 120 proof. That's strong! We got a great tutorial on the best way to enjoy whiskey at the tasting.
When the tour finished up Carol and I were each able to keep our four tasting glasses with the Peerless logo on them. We would have loved to have bought a bottle of the whiskey. However it was retailing for $125 per and that was a bit much for our tastes.
We were just beginning our touring day. The next stop on our agenda would be the Muhammad Ali Center in downtown Louisville.
Did you know that Muhammad Ali was from Louisville, Kentucky? Did you know that he won the gold medal for heavyweight boxing in the Olympics? Did you know what Muhammad Ali did with his gold medal? Did you know that I spent an afternoon with Muhammad Ali, along with about 75 other people, in Las Vegas back in the 70s?
On that day Ali was scheduled to do some sparring in preparation for one of his title bouts. His practice session was open to the public. To our good fortune his sparring partner never showed up. That was great for us as spectators. Muhammad Ali then held court with the 75 of us for the next hour or more. He answered all of our questions. I left that encounter considering it one of the best sporting events I have ever attended and I have attended my share. I was impressed with Ali's thoughtfulness and his ideas on a wide range of subjects.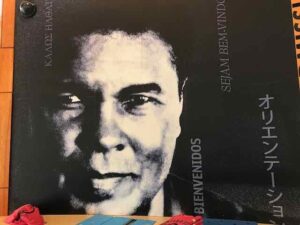 I would classify our visit to the Muhammad Ali Center today as a case of information overload. The center covers five stories of public exhibits. There is so much to see and experience that you could literally be there for a full week 8-5 every day and maybe not see it all. I'll go back again someday. We really enjoyed our visit.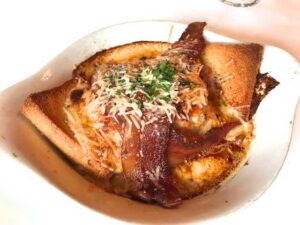 Have you ever heard of a "hot brown" sandwich? When we were preparing for our Kentucky Derby visit last year I first became aware of this concept.
The "hot brown" was invented by the famous downtown Louisville Brown Hotel all the way back in 1926. It was made for hotel guests when they finished their dancing and were looking for something to eat other than bacon and eggs at midnight.
Nearly everything you read about visiting Louisville and visiting the Kentucky Derby will include some reference to a hot brown. If you're going to have one of those sandwiches you're probably gonna want to have it in the place where it was invented, the iconic Brown Hotel.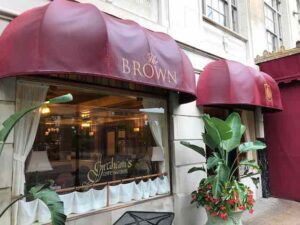 Following our Muhammad Ali Center visit Carol and I hopped in the National Car Rental Racing Infiniti JX70. We parked almost in front of the Brown Hotel. This is one of those few remaining old-style hotels where I would love to stay.
Considering a night at the Courtyard by Marriott, up by the Chicago Midway Airport, cost $310 just two nights ago a room at the Brown Hotel for about the same price seemed like an absolute steal. I can only imagine what a hotel room goes for on Kentucky Derby weekend.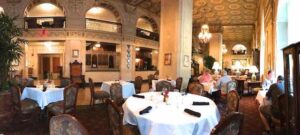 Don't miss my photos of the interior of the Brown Hotel. This place is exquisite. I ordered my hot brown without tomatoes right off the menu. The sticker price was a cool $23.
I guess I would call having a hot brown at the Brown Hotel in Louisville, Kentucky a bucket list item. Not all of my bucket list items are identified that far in advance. Sometimes I don't even know that something SHOULD be on my bucket list until I recognize how cool it is.
Ever since the Kentucky Derby I've been wanting to have one. I'm glad I did today. I recommend it highly. If I weren't on the low-carb eating plan right now I would have washed it down with a mint julep or two.
It was now time to head over to the Harrison County Fairgrounds in Corydon, Indiana. I want to tell you that I had I've had trouble understanding the time zone in this area in the past. We did again today.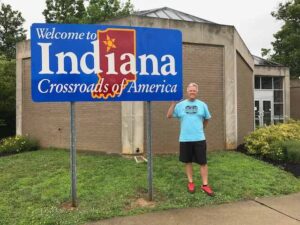 Neighboring Ohio to the east is on the eastern daylight time zone right now. On the west side of Indiana the state of Illinois is on Central daylight Time. However Corydon, Indiana is on Central STANDARD time right now. What does all this mean?
As we speak the Central Standard Time zone is the same as eastern daylight savings time. However in the winter Indiana will stay on standard time. Ohio and Illinois will move from daylight savings time to standard time. That means that in the winter Indiana will have the same time as Illinois and be an hour different from Ohio. Got that? You may have to re-read this paragraph. I still never understand it!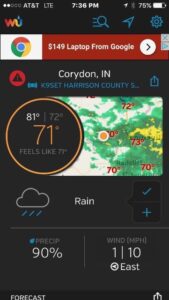 The time today was seemingly the least of our problems. We had weather to contend with. We also had the potential issue of car count problems to consider.
It was raining when we arrived in Corydon. We stopped at a Wal-Mart to kill some time. A guy there told us that the entire Indiana countryside was going to be blanketed by wet weather because of the tropical topical storm Cindy that was approaching. That looked like that might be true.
Tonight we would be seeing a Top Dog Promotions racing event. They normally run demo derby for cars and circle track racing for cars as well. The circle track cars have a point standings that affects some but not all of their tracks. Tonight's racing was not part of the circle track point standings official race schedule. That meant that the circle track cars might or might not show up. Last night, over in Versailles only three circle trackers made it to the track.
THE RACING
Harrison County Fairgrounds – Corydon, Indiana
Carol and I pulled into the Harrison County fairgrounds parking lot at about 6:30 p.m. I immediately texted promoter John Peck. I wanted to confirm that tonight's show was going to run. He came back quickly with a message saying that the track was in fairly decent shape. We both agreed that the covered grandstand would be a lifesaver for spectators as the rain continued to fall.
We paid our $10 general admission fee. Right now $10 seems to be the going price for most of the races that we are attending.
I remember going to the races back at the Queen City Speedway in West Chester, Ohio in the early 70s. My aunt and uncle, an elderly couple, came along with us. My Uncle Frances gave me a $20 bill. He told me that the tickets were on him. I think he was a little shocked when I came back with no change after paying the five-dollar per person ticket charge for the four of us. Nothing is ever cheap no matter what era you are in.
With it raining steadily Carol and I did a little touring of the exhibits that were housed in doors. We could see the carnival area as well as a lot of the fair food vendors were out in the rain. Under these conditions we would avoid those places.
Tonight's demo ring, actually a rectangular area where the competitions go at it, was wet and muddy. The first event of the night would be a demolition derby for about a dozen lawnmower riders.
I suspect that most racing fans have never seen a lawnmower demolition derby. I like demolition derby but I'm not a big fan when lawnmowers do it. They have a hard time getting up enough speed to do much damage. When the track is wet and sloppy that's a bigger problem for them.
When the mowers were finished we were about to witness something we had never seen. Granted we are demo derby rookies. Nevertheless, it was something.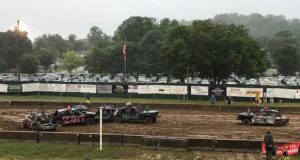 Some six heavily fortified modified demolition cars came out for their main event. What I'm going to tell you next is something that will be somewhat difficult to believe. However, Carol and I were there to witness it so I think that will add some credibility to the story.
One more thing. For some odd reason virtually every demolition car we've seen in the past two nights has been painted black. I have no idea why that is the case but it is.
Tonight's modified demo class were all V-8 powered rear wheel drive cars. They were loud. The track was still muddy and slick when the green flag dropped. The last car running would be the winner. That's the way it works in "derby".
I'm going to guess that most demo derby heats take about ten minutes or so. There may be some that take a little bit longer but not by much. Tonight's demo race would exceed the norm by several standard deviations.
The six cars continued slamming and banging into each other until most of the drivers likely had concussion symptoms. Soon they had been banging into each other for about 10 minutes. There were lots of hard hits. That was somewhat normal. However, when they got to 20 minutes I saw the crowd looking at each other.
After thirty full minutes, with all six competitors still running, banging and snorting the crowd started to drift out of the grandstand. It had been raining off and on, sometimes very hard, during the demo heat. My back was starting to kill me at this point and that never happens.
About 40 minutes after the race started one of the cars finally dropped out. I heard one lady near me say, "Praise the Lord." I was thinking the same thing.
At the 45-minute mark another car dropped out. The final four looked as if they might go until midnight. I thought about texting promoter John Peck. I was going to recommend that he simply flip a coin amongst those four drivers to determine the winner.
It was somewhere between 55 and 60 minutes when the final survivor drove off into the demolition derby sunset as the winner of this event. I must admit I have not seen all that much demo derby action.
However, seeing what went on for more than 55 minutes with just six cars, and with all six of those cars running most of the time, was beyond amazing in my book. I feared the length of their activity might jeopardize the circle track racing.
When they towed and shoved the final disabled demo derby car off the track the announcer told the crowd that we were now going to be up for circle track racing. Circle track racing takes place in the demo ring. Tonight the cars raced around a couple of concrete Jersey barriers in a….wait for it…..circle like (really an oval) configuration hence circle track racing.
They race in a counter clockwise direction on the dirt oval. They did take a few minutes to scrape off the mud. It had stopped raining now. By the time the circle track racers started their heat races the track surface was actually very manageable.
Tonight six circle track racers had brave the elements to show up and race. That was twice as many than we had night. With six competitors there would be two heat races with three cars in each race.
The top two finishers in each heat would advance to the main event. Fortunately the main event was run right after the two heat races were completed. In the space of about 20 minutes or so we saw all three circle track races. You'll be able to see what we saw with the video that I provide for you.
AFTER THE RACES
It was now just after 10 p.m. We had been in our seats in the covered grandstand for 3-1/2 hours. The big car demolition derby main event with 12 competitors was coming up next. We would not stay for that.
Following tonight's races we would have just a 1-1/2 hour drive over to our hotel in Evansville, Indiana. Today had been a light day driving wise. However, it had been a heavy day touring and trackchasing wise. I like that combination.
Tomorrow morning I would be taking Carol over to see one of her cousins that she hasn't seen in at least 45 years. We would have breakfast with her and her husband. From that Illinois location we were facing a nearly eight-hour drive up into Iowa.
Sometimes (O.K., most of the time) Carol says the trackchasing hobby is like Groundhog Day. One day is like the last. She does have a point. That's why I like it.
Good evening from Corydon, Indiana.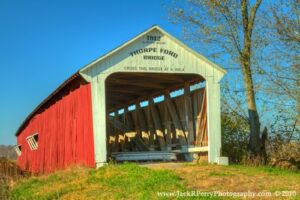 Indiana
The Hoosier state
This evening I saw my 108th lifetime track in the Hoosier state, yes the Hoosier state. I hold the #2 trackchasing spot in Indiana. However, I am gaining ground fast on Indiana's top trackchaser. I've seen 108 or more tracks in three separate states.
Thanks for reading about my trackchasing,
Randy Lewis
World's #1 Trackchaser
Peoria Old Timers Racing Club (P.O.R.C.) Hall of Fame Member
Indiana definitions: French Lick
If you don't live in Indiana, you may not really be sure what to make of this. French Lick is actually the name of a town in Indiana. What did you think we were talking about?!
QUICK FACTS
LIFETIME TRACKCHASER COMPARISONS 
The three most important trackchasing comparisons to me are:
Total lifetime tracks seen
Total "trackchasing countries" seen
Lifetime National Geographic Diversity results
Total Lifetime Tracks
There are no trackchasers currently within 595 tracks of my lifetime total. Don't blame me.
Randy Lewis, San Clemente, California – 2,338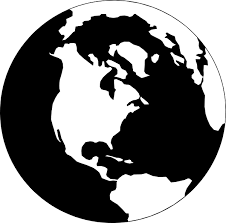 Total Trackchasing Countries
There are no trackchasers currently within 20 countries of my lifetime total.
Randy Lewis, San Clemente, California – 74
Current lifetime National Geographic Diversity results
Randy Lewis, San Clemente, California – 4.37
That's all folks! Official end of the RLR – Randy Lewis Racing Trackchaser Report
Click on the link below to see the video production from the racing action today.
Click on the link below for a photo album from today's trackchasing day.  You can view the album slide by slide or click on the "slide show" icon for a self-guided tour of today's trackchasing adventure.
A rainy night in Corydon, Indiana but we got it done with some fantastic touring in Louisville, Kentucky