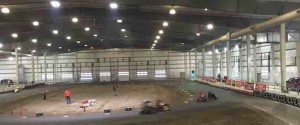 Greetings from Lincoln, Nebraska
From the travels and adventures of the 
"World's #1 Trackchaser"
Lancaster Events Center – Amy Countryman Arena
Lifetime Track #2,053
.
. 
HighlightsThe EventVideosPhotos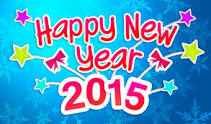 Let's get this party started….now!
History was about to be made.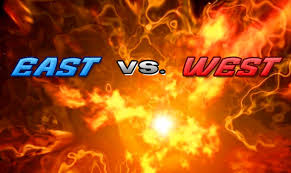 East 28 – West 0.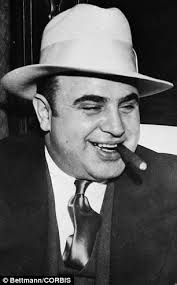 Who REALLY controls trackchasing?
So what was so special about coming to Nebraska today?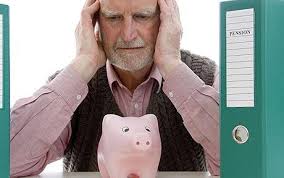 Lest we not forget I AM a retired pensioner living on a small fixed income or whatever.
New cost saving strategies.
"Express Deals to the rescue."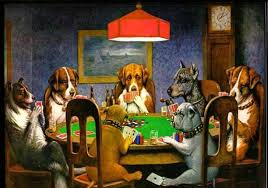 Gambling money seemed to be falling from the sky.
The unconsciously incompetent.
My job is to hunt and gather.

I still believe in the tooth fairy.
Brain outage? Missed the boat?
Carol says I am an opportunist?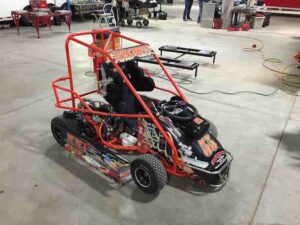 You can hurt yourself in a go-kart.
Does this sound crazy to you?
THE EVENT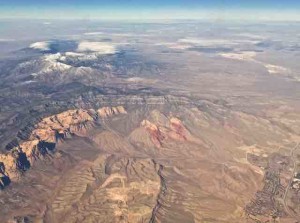 Let's get this party started….now!
I woke up on New Year's Day at home in San Clemente. I'm not going to dominate those Dreaded East Coast Trackchasers if I don't get my trackchasing year started off quickly. Make sense? I hopped on a jet airplane and flew off to Kansas City, Missouri. I stayed the night in KC before driving over to Lincoln, Nebraska for today's winter indoor racing action. This is how my adventure turned out.
Yes that's right. It's never too soon to get started on a brand-new trackchasing season. That being the case I headed it out from sunny Southern California on New Year's Day to begin my new season.
History was about to be made.
I had something special in store. I was looking at a historic trackchasing event…for me anyway. My plan was to trackchase in Lincoln, Nebraska. Are you familiar with the Lancaster Event Center in Nebraska's state capital?
I would be seeing racing at the Amy Countryman Arena one of the five buildings that are interconnected within the Lancaster Events Center. Why be so specific? Permit me to explain.

East 28 – West 0.
I am a west coast trackchaser. I am the ONLY west coast trackchaser, other than Carol, with as many as 400 tracks to their credit. Any guesses on how many U.S. based trackchasers live EAST of the Mississippi River with 400 or more tracks to their credit? Twenty-eight (28)! Why is this relevant to today's racing inside the Amy Countryman Arena? Permit me to elaborate further.
You see the trackchasing rules are proposed and voted upon by trackchasers who have seen a minimum of 400 tracks. There are 28 Eastern based (east of the Mississippi) trackchasers with 400 tracks or more. There are two western-based trackchasers with 400 or more tracks on their lists.
Those two are Carol and me. To top it off I choose not to participate in this convoluted program and Carol has been effectively banned from participating. That makes it East 28 – West 0!!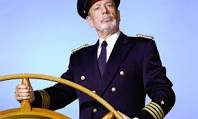 So who's in control of this ship?
So can you imagine who controls the way trackchasing rules are written? As far as I know a western-based trackchaser has not even PROPOSED a rule let alone had one voted upon. So why bring this up now?
It's because I was seeing racing in one building on a multi-building property. Here's what the trackchasing rules say about counting races and tracks at a multi-building property.
"tracks located inside different buildings on the same property can be counted separately"
So what does this mean?
That means that if a promoter races in one building one year and them moves his track 100 yards away to ANOTHER building then two "tracks" can count! Heck, the promoter doesn't even have to wait a year. He can race in two buildings as little as a yard apart on the same night and both of those tracks can count by rule.
How about this as an inequity?
I was at a figure 8 race once. They raced for a while at one location. Then, on the same night, they decided that they didn't like the track's location and moved it some yards away to another figure 8 track configuration. Being a west-coasted based trackchaser and being at this figure 8 track at this location I submitted my two figure 8 tracks to then trackchasing commissioner Will White. What happened? Declined!
That's right. If a trackchaser sees a race in one building the track can be counted. If the promoter, for whatever reason, decides to move the races to another building on the very same night or next year or whenever, then BOTH tracks can count. How is that any different than what I had submitted by seeing racing on two figure 8 tracks, located adjacently, that were not allowed to count?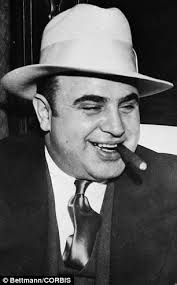 Who REALLY controls trackchasing?
Why would there be such a difference in the interpretation of the rules? It really rather simple. Eastern-based trackchasers wrote the original rules and have proposed all but one of the existing rules. Remember that today the Eastern trackchasers hold a somewhat commanding (to say the least) 28-0 advantage over the Western based trackchasers.
Why would the above rule even be written allowing multiple tracks just yards away inside buildings on the same property to be counted twice? Because there are places in the East that race this way! The Eastern based trackchasers see a situation where they can benefit and simply vote that exception in. I can't go see an ice race or a figure 8 race in the west where the track is in one place, then moves a few yards away to a second place and count it. Why? East 28 – West 0.
Think about the disdain you might feel for your local political leaders who vote themselves a raise. Think about the Washington lobbyists who do their very best to influence decision-makers so their pet projects will be protected by law. You don't like that do you? Then you wouldn't like how Eastern based trackchasers, just like their forefathers, have structured the system for their own benefit.
I didn't write the trackchasing rules. Nevertheless, until they do something really stupid I will continue to abide by them. In the meantime I will specifically identify that I saw racing in the Amy Countryman Arena of the Lancaster Events Center.
That's a separate building from the "Multi-purpose arena or Pavilion I, Pavilion II or Pavilion III". As the Lancaster Events Center states on their website they can run five events at their place at one time. If they ever have racing in all five buildings at the same time you can bet I will be there!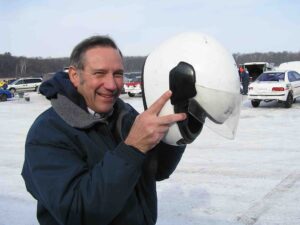 So what was so special about coming to Nebraska today?
Nevertheless, what was so special about coming here today? I would be seeing my 41st lifetime Nebraska track. Currently the #1 trackchaser for the state of Nebraska is Ed Esser. How many Nebraska tracks did Ed see in his career here? 41! That meant that if I were successful today I would tie Ed Esser for first place in the Arbor state. It would also mark the 16th state…where I hold a #1 trackchasing state ranking.
One of the best things about flying during the winter months is that airplane seats are more available than at other times of the year. I also learned that the airports are relatively empty on New Year's Day.
That being the case I grabbed an airplane flying nonstop from Los Angeles to Kansas City, Missouri. I had the good fortune of being giving a first class seat. This was going to be a great way to start off the new year of trackchasing.

Lest we not forget I AM a retired pensioner living on a small fixed income or whatever.
As I go into the new year I'll have an eye on my trackchasing expenses. There are a couple of interesting facts about the cost of my trackchasing. I have seven major trackchasing expense categories. Those would be airfare, airport parking, rental cars, hotels, gasoline, food and race tickets.
Two things about my trackchasing expenses are true. First, I pay significantly less than anyone else who would make any trip like I take. Secondly, despite paying much less than the average Jose/Jane/Malik it still adds up to a healthy chunk of change at the end of the year… especially for person who's been without a job for going on 13 years.
However I wouldn't do it if I didn't enjoy it immensely…..or if I couldn't afford it. If you're reading these reports you know I had fun and Carol paid our bills at the end of the month.
New cost saving strategies.
Nevertheless, I'm always looking for new cost saving strategies. Priceline.com has been a savior when it comes to controlling hotel expenses. Last year I was on the road for about 190 nights. Imagine the benefit of saving 25-50% or more on hotels for that many nights on the road.
Here's the strategy I was using for this trip. It's very difficult for me to get from Southern California to a race location in the Midwest or east by leaving in the morning and arriving in time for that evening's racing event. With the time zone changes and the miles that need to be covered this is nearly impossible.
What does that mean? Sometimes I have to leave the day before a racing event in order to make the travel plan work. That's what I did today. I landed in Kansas City at 4 p.m. on a Thursday afternoon. I was headed for a racing event on Friday at 1 p.m. in Nebraska.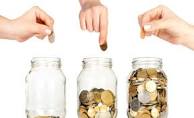 A little bit saved here and a little bit saved there.
To save an extra day's rental car expense I needed a hotel with an airport shuttle. That way when I landed I could simply grab the hotel shuttle from the airport without getting a rental car. Then tomorrow morning I would take the hotel shuttle to pick up my rental car for the day.
This strategy required that I get an airport located hotel that offered complementary airport shuttle service. I also needed to get that hotel at a good price. That's exactly what happened today.
Priceline.com's traditional methods could get me a hotel that would offer a large savings over the hotel's regular price. However I couldn't be guaranteed that the hotel would have an airport shuttle as described above.
"Express Deals to the rescue."
Priceline offers another option for its customers. I could bid an abnormally low price that I knew had no chance of being accepted. Why do that? When Priceline rejects a bid they then offer customers to opportunity to get an "Express Deal".
A Priceline express hotel deal would identify the class of hotel available, the price and what amenities were offered. That way I could select a hotel that was located near the Kansas City airport and that offered an airport shuttle. I would also know the price and the overall 1-5 star hotel quality classification. I just wouldn't know which hotel brand it would be. That entire situation works perfectly for me.
I made an "Express Deal" Priceline reservation at the Kansas City airport. I was rewarded with the Extended Stay Hotel. Today that hotel was classified as one star. Frequently Extended Stay America hotels are given two star hotel ratings.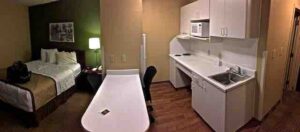 Let's do the numbers.
My Priceline price at the Extended Stay America hotel would be just $31 USD for the night plus taxes. The regular rate being charged by the hotel was $60 per night. That meant I had saved approximately $40 by postponing a rental car expense for one more day and another $29 in hotel expense. That was a new "savings" of $69 cash by just being "smart".
I would be able to get a good night's sleep before making the 175-mile drive up toward Lincoln, Nebraska tomorrow. My hotel did not have a restaurant. That was not going to be a problem. It was a short five-minute walk down to the Sheraton Four Points Hotel. They had a great sports bar and some delicious food. I spent the rest of the night watching college football bowl games. Unfortunately the teams I picked in my college ball contest did not do well.
Gambling money seemed to be falling from the sky.
Editor's note: Although my teams didn't fare well on New Year's Day things weren't all bad. I would end up winning first place and $630 in the one and only college football pool I entered. This infusion of funds would jump start my 2015 trackchasing season.
FRIDAY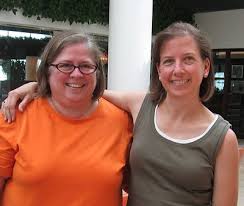 Midwestern folks are just plain nice.
I was up in plenty of time to catch my 9 a.m. hotel shuttle to the Kansas City airport rental car center. I believe Kansas City was one of the first airports to consolidate all car rental companies into one location. It was especially nice that the hotel's shuttle driver would take me to the rental car center without having first to stop at the airport itself.
I had a restful night sleep using for the very first time my iPhone app called Sleep Cycle. I'll be tell you more about sleep cycle in future reports. Is there anything the iPhone can't do?
At the rental car center I grabbed a National Car Rental Racing Hyundai Sonata as I do whenever (which is most of the time) I can. I'll be dropping the car in Minneapolis, Minnesota. It will be a nine-hour drive from first Kansas City to Lincoln and then from Lincoln to Minneapolis. Why Minneapolis? You'll be reading all about it soon!

The unconsciously incompetent.
With the luck of the draw I got a brand-new employee as I exited the National Car rental lot. I honestly don't think she knew where Minneapolis was and we were in somewhat nearby Kansas City! Unbeknownst to me, until I returned the car, she had erroneously charged me with the fuel service option. Long time readers of my reports no that it is a "fools play" to purchase the fuel service option. Everyone on my official mailing list has been approved for superior intelligence. I know that no one would ever purchase this unnecessary charade of an expense.
The unconsciously incompetent.
Of course my National Car Rental Racing Hyundai Sonata had satellite radio. That's why I rented it! This would allow me to listen to the UCLA-Kansas State Valero Alamo bowl football game. I had a special interest in this game.
You've got to spend money to make money.
I had entered a college football bow pool run by some of my buddies in Texas. For 30 years I ran this pool with as many as 180 entries. When I first started my contest the entry fee was $10. The guys in Texas run the same format but the entry fee is $50. Yes it's a little more expensive to enter but you can win a lot more to with a smaller number of entries.
I needed two things to happen today in order for me to win first place in the pool. First UCLA would have to win the game. Secondly I needed the combined score between the two teams to be 57 points or higher. I won't bore you with why that was the case I will just tell you that was the case.
UCLA jumped out to a 31-6 halftime lead. That was a good thing on two fronts. With the score like that it certainly looked like UCLA would win the game. The two teams were also well on their way scoring more than 57 points in the Alamo bowl contested in San Antonio, Texas.
I was constantly texting family and friends regarding the results of the game as I listened. I was happy to return from an interstate rest area toilet stop to hear that another touchdown had been scored. However Kansas State was coming back with a vengeance.
The final score would end up being UCLA 40 – Kansas State 35. Those numbers meant that I won first place in the football contest and a cash prize of $630 USD.
You would think that a person who just won $630 would be very happy. I will tell you this. I was pleased. I will however also tell you that over the last weekend or so I have lost the opportunity for $20,000 in the stock market. On Christmas Day I wanted to sell a stock that I owned. However for various reasons beyond my control I couldn't sell it until January 2. In the meantime value of my position went down $20,000. I didn't like that much. Let me rephrase. I hated that.
Editor's note: That position is now down some $42,000 USD!
My job is to hunt and gather.
During my late night phone back home to Carol it was nice
to see she was most pleased with the outcome of the football game. I think of myself as a hunter and gatherer. When I return home I dump my prey on the table for Carol to enjoy. By the way, I didn't have the heart to explain to her about my opportunistic pit area entry at today's racing in Nebraska. I didn't want to reinforce the stereotype of my simply being another opportunistic individual with her!
THE RACE 
Lancaster Events Center – Amy Countryman Arena – Lincoln, Nebraska
I still believe in the tooth fairy.
It was a quick 175-mile drive up to Lincoln, Nebraska. Despite being the middle of the winter there was no snow on the ground. The temperatures were hovering at about the freezing mark.
Today's racing was scheduled to begin at one o'clock. Despite having been to so many tracks previously I still believe in the tooth fairy. If they say one o'clock I'll be there before that time. Today I arrived at 12 noon. From the parking lot I could hear the announcer clearly. They were still practicing. That was my signal to drive down the road less than a mile to get a Subway sandwich. The characters in that Subway shop were quite the pair.
I was soon back on the grounds of the Lancaster Events Center. The racing would take place in the Amy Countryman Arena. It's important to note that because someday they may decide to race in one of the other buildings on the property. If that ever happened the second location would be a countable track. No I can't justify the trackchasing rules I can only inform you about them!
$10 or $20?
I had a choice when I entered the building. I could pay $10 for spectator mission or $20 for a pit pass. From the entrance I couldn't see where the pits were and if they were outside that didn't sound too appealing. I bought a spectator admission.
May I be frank with you?
As luck would have it they would not be starting on time. Okay, let's be perfectly frank. Let's be perfectly honest with each other. Short tracks almost never start on time. I can't seem to get that through my silly head.
However in the world of short track racing they weren't all that late. They started 45 minutes past the advertised time at 1:45 p.m. I've been seeing a lot of go-kart track type tracks lately. In most of those cases they run many many classes. However, just one or two of those classes counts for trackchasing purposes. That was the case today as well.
Today there were 18-20 classes racing. The one and only countable class was the adult cage karts. I had seen this group race in other locations around Nebraska. For some odd reason adult caged classes almost always run at the end of the program or near the end of the program.
Today's track was a slightly banked 1/7-mile dirt oval. The dirt looked like it had some oil in it. There was no dust and the track was smooth.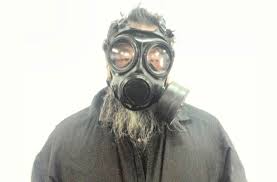 Woozy.
The arena was not heated. However since it was a fully walled in building I estimate the inside temperature was 45 to 50°. It really wasn't bad from a temperature point of you. However the air quality was poor. You can imagine a combination of internal combustion engines with limited airflow to the outside. I guess that's why they to tell you not to run your automobile in your garage with the door closed! When I left the racing today I felt a little woozy.
The program would begin with heat races. About six of the classes needed more than one 10-car heat so that all of the class competitors could race. One class had 31 entries! That's a lot in the go-kart racing world.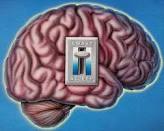 Brain outage? Missed the boat?
I found the racing to be very good. Again I must mention trackchasing's founding fathers total brain outage for missing the boat on go-kart racing. Go-kart racing, in most cases, is so much better than well over 50% of the racing now being added to people's ledgers.
I watch some of the racing from an eight-row aluminum grandstand. I also went down toward the fence to get some close-up video action. I think you'll enjoy watching today's YouTube racing video.
Carol says I am an opportunist?
That's right. Carol says I am an opportunist. I take that as a compliment. I'm not always sure she means it as a compliment but I know she loves being the beneficiary of my opportunistic actions.
After a few heat races nature called and I went to visit the nearby bathroom. However it was being cleaned and no admission was possible. That didn't sound like a good idea. I inquired about alternatives.
It seemed as if the only other bathroom was in the pit building. I was told I could enter the pit area to use the facilities. This is when my opportunistic nature kicked in. While I was in the pits I might as well take some photos, walk around and actually sit in the grandstands and watch a few races. That's exactly what I did. Carol would've been proud of me!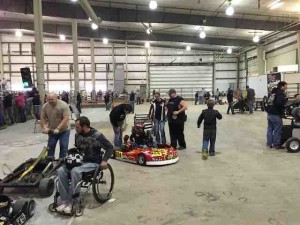 You can hurt yourself in a go-kart.
You might not think that go-kart racing is dangerous. It certainly can be. The karts probably reached speeds of 50-60 M.P.H. on the small track. However if you're going at that speed and hit something that stops you abruptly there's a good chance you can hurt yourself.
That's exactly what happened today. Four or five flat karts were racing down the backstretch when they got together. One car went into the outside wall hit something that was firm and virtually stopped on the track. One of his fellow competitors T-boned the stationary kart sending the kart flying into the air.
From the looks of things, things didn't look good. The track ambulance was only 50 yards from the accident scene. The EMTs rushed to the aid of the injured car driver. It took some time to get him into the ambulance. Then the ambulance had to drive to the local hospital. I'm not sure how far away that was. Whatever the case the race was stopped for a full one hour until the ambulance returned. It is common practice in short track racing to have just one ambulance on the scene. The ambulance is not used very often. Nevertheless, when the ambulance has to transport an injured driver to the hospital fans must wait until it returns or a replacement is summoned.
What did this delay mean to me? It meant that I would get one hour less sleep tonight. However it was good to see the driver what was not seriously injured.
Does this sound crazy to you?
I had arrived at 12 noon. The races were supposed to start at 1 p.m. but they didn't begin until 1:45 p.m. The class I came to watch, the adult caged karts, didn't hit the track until nearly 4 p.m. There were six of them.
The adult caged karts would run a six-lap heat race. What did that mean to me? I left California yesterday bound for Kansas City. I had stayed in a hotel and then rented a car. I drove the car 175 miles. What did I come for? A six-lap caged kart heat race! Does that sound crazy to you? If so please keep your thoughts to yourself!
I had never seen it done this way.
The race organizers did have an unusual way of running the races today. After they had run the races for 20 classes, which probably amounted to nearly 30 total races, they decided the second round of heat races would be run in reverse order. That meant that the adult caged kart class which had been the last heat race of the first session would be the first heat of the second session. Further that meant if I stayed for another 15 minutes I could watch the caged karts race another six lapper. That's exactly what I did.
However I felt a little sorry now for the caged kart drivers. It would take two hours or more to complete the second round of heat racing for the remaining classes. Then if they reversed the order again that would put the caged karts at the end of the main event racing. Running all of the main event races could take another 2 to 4 hours. That meant that after the caged karts ran their second heat race they might have to wait until 10 p.m. or later for their main event. I hope they brought their gas masks.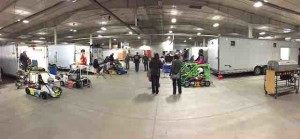 I could not have been happier with my trackchasing day.
However despite the various obstacles and issues described above I was quite pleased with the day. I have now seen racing at 41 Nebraska tracks. That ties me with Ed Esser for the Nebraska trackchasing lead. How could anyone possibly be unhappy with those results?
Let's be perfectly clear. Do I think that someone has actually seen racing at more than 41 Nebraska tracks? Yes I do. There's got to be some Nebraska racing fan whose had never heard of the trackchasing hobby. Maybe they're been going to Nebraska races for 50 years or more. You could seen racing at a lot of tracks in that period of time. It's likely in that example that many of those tracks are now closed and not even available to me. However, until they come forward and identify themselves and their track lists then 41 tracks is tops!
I just love this hobby.
It was 5 o'clock. I had been at the track for nearly 5 hours. The next item on my agenda was to make a six-hour 400-mile drive up to Minneapolis. That would put me in a position to stand on a frozen lake tomorrow afternoon and watch some more racing. I just love my hobby.
Why would I say the above? Because nobody is telling what to do or where to go. It's all on me. If I decide to go I get to make that decision. It's a wonderful life.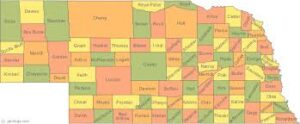 Nebraska
The Cornhusker state
This afternoon I saw my 41st lifetime track in the Cornhusker state, yes the Cornhusker state. I am now tied with Ed Esser for seeing the most tracks in Nebraska. I have now made 26 separate trips into Nebraska to trackchase.
Thanks for reading about my trackchasing,
Randy Lewis
World's #1 Trackchaser
Peoria Old Timers Racing Club (P.O.R.C.) Hall of Fame Member
Nebraska sayings: Nebraska girls….take 'em home to meet your mom, they'll out drink your dad.
QUICK FACTS
AIRPLANE
Los Angeles, CA (LAX) – Kansas City, MO (MCI) – 1,361 miles
RENTAL CAR #1
Kansas City International Airport – trip begins
Lincoln, NE
TRACK ADMISSION PRICES:
Lancaster Events Center – $10
LIFETIME TRACKCHASER COMPARISONS 
The three most important trackchasing comparisons to me are:
Total lifetime tracks seen
Total "trackchasing countries" seen
Lifetime National Geographic Diversity results
Total Lifetime Tracks
There are no trackchasers currently within 450 tracks of my lifetime total. Don't blame me.
Randy Lewis, San Clemente, California – 2,053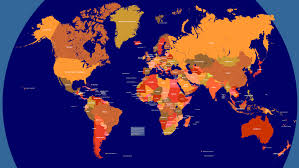 Total Trackchasing Countries
There are no trackchasers currently within 10 countries of my lifetime total.
Randy Lewis, San Clemente, California – 70
Current lifetime National Geographic Diversity results
Randy Lewis, San Clemente, California – 4.88
That's all folks! Official end of the RLR – Randy Lewis Racing Trackchaser Report
Click on the link below to see what this kart racing arena looked like:
Let's visit the Amy Countryman Arena in the Lancaster Events Center