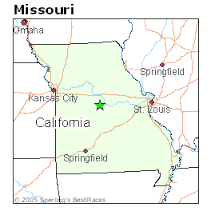 Greetings from California, Missouri
.
.
From the travels and adventures of the 
"World's #1 Trackchaser"
.
.
Moniteau County Fairgrounds
Dirt figure 8
Lifetime Track #2,285
The EventVideo PlusPhotos
THE EVENT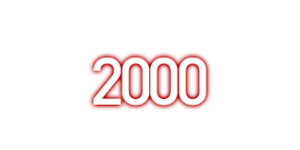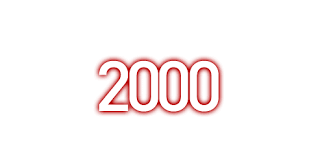 Today's undertaking was just one of more than 2,000 trips that have taken me up, down and around the long and dusty trackchasing trail. If you would like to see where I've been and experience those adventures here's the link:
If you've got a question, comment or whatever please leave it at the bottom of this report.  It's very easy to do.  Or you can visit me on Facebook.  Thanks!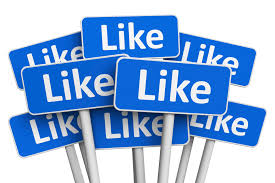 ON THE WAY TO THE RACES
FOREWORD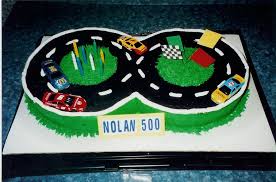 By my count, after tonight, I have seen racing at 288 figure 8 tracks. I'm pretty sure that count is accurate but I have never spent a lot of time classifying tracks by type. The total could be off by one or two.
It was a bit more than 10 years ago that figure 8 tracks were actually added to the track configurations that were acceptable by trackchasing rules. Up until that point only ovals and road courses could be counted.
Prior to the trackchasing rule change I had never been to a freestanding figure 8 race in my life! Frankly, I didn't even know they existed. Figure 8 racing was not on my radar screen. I would see it once in a while when it was part of an oval track racing program but not very often.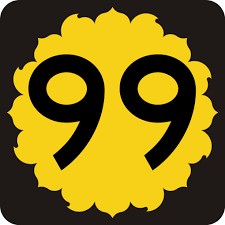 With tonight's racing my 2016 trackchasing total, with all configurations, stood at ninety-nine. Some 17 tracks within that group came from figure 8 racing. Thirty-seven of the tracks I've seen in 2016 have been road courses.
If my math is right I guess that leaves about 45 of the new tracks I've seen this year as being ovals. Let's think about those stats for a moment.
Before I got into "trackchasing" I had never ever seen a freestanding figure 8 race. Before I got into trackchasing I can only recall seeing racing on one road course in my life. That was the Road America track up in Wisconsin. That means that ALL of my "racechasing" was done on ovals. Now less than half of my race viewing happens on ovals.
Often times, nowadays, the quality of the racing that I'm seeing isn't always spectacular. Long ago I knocked out 98% of the very best tracks that were operating in the United States. I go back to some of those really good tracks but probably not as often as I should.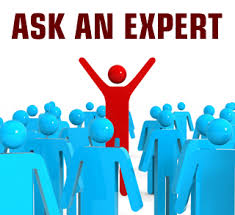 I think that after seeing nearly 300 figure 8 racing events in the United States, Canada, England and Australia that I have a pretty good idea when I'm seeing good figure 8 racing. That seems to make sense doesn't it? No one has seen racing at more figure 8 tracks than I have.
There are several different types of figure 8 racing. Fans can see figure 8 racing on a dirt surface or on a paved track. That same fan could watch racing on a temporary figure 8 track or a permanent one. Another major figure 8 classification is the type of cars racing. I break those two groups into "big cars" meaning those powered by V-8 engines and "small car" figure 8 racing for racers with four-cylinder engines.
I believe three states stand out with the big car figure 8 racing. Those are Nebraska, Iowa and Michigan. Most of the Michigan big car figure 8 racing is done at county fairs.
A good deal of the big car figure 8 racing in Iowa happens on permanent dirt figure 8 tracks. No other state has as many permanent dirt figure 8 tracks as the Hawkeye state. As a matter fact there are very few permanent figure 8 tracks anywhere outside of Iowa.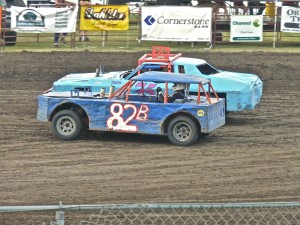 The folks out in Nebraska have their own special form of figure 8 racing. Most of it is done at county fairs. However, the Cornhusker folks take it a step further. They build custom designed "tanks" to withstand the rigors of high-speed competitive figure 8 racing. All three of these states are head and shoulders above their competition as regards big car figure 8 racing.
When it comes to small cars I think that Ontario, Canada, Pennsylvania and Missouri offer the very best small car figure 8 racing. I have long been a fan of the Thrill Show Productions figure 8 racing up in Ontario, Canada. I've probably seen 25 or more of their shows. They do a nice job with small car figure 8 racing.
Pennsylvania might have more small car county fair figure 8 racetracks than anybody. The JM Productions sanctioning group has always provided quality figure 8 racing.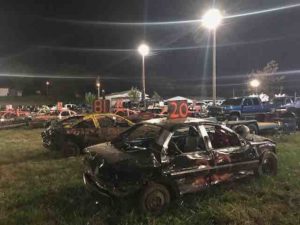 However, it is a group in Missouri, that I discovered only a couple of years ago, that has a handle on the very best small car figure 8 racing in my humble but experienced opinion. J and B promotions is the group that operates figure 8 racing in Missouri. They stand out.
At most figure 8 tracks that I visit the average car count is going to be 15-20. Sometimes the count is more sometimes it is less.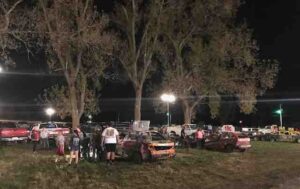 However the J and B promotions figure 8 racing sanctioning body gets fifty, sixty and even more than seventy figure 8 competitors at an event. I've even been told that at some of the summer venues, which I haven't seen yet, they actually attract more than 100 figure 8 racers! That is so far ahead of the competition as to not really even be comparable.
Over the past few years I have forged a friendship with Gary Jones who is the "J" in J and B Promotions. I'm impressed with the quality programs that Gary's company puts on. Gary seems impressed with any fellow from California who would come all the way to Missouri to see his racing. We have a mutual respect for each other.
Tonight I was coming to the Moniteau County Fairgrounds in California, Missouri. I thought it was pretty cool that a California guy had actually travelled a couple thousand mile to come to California to see a figure 8 race!
By the way this was not my first trip to California, Missouri. Back in 2007 I came to the Double X Speedway in California, Missouri to see sprint car racing on a Sunday night. At that time I was seeing my 1,254th lifetime track. Can you imagine that? In a little more than nine years I have added more than 1,100 tracks to my lifetime total.
A few days ago I wasn't even sure I was going to make it to the Moniteau County Fairgrounds. I was most interested in seeing the UTV racing over in Paola, Kansas today. That track held a slightly greater interest because it was going to move me into a #1 trackchasing ranking with my old buddy Ed Esser in the Jayhawk state.
Then I learned that the racing in Paola, Kansas would begin at 3 p.m. With that starting time I knew I could make it for most of the figure 8 racing in California, Missouri tonight. The driving distance between the two locations was about two hours and 45 minutes.
Tonight I arrived at the fairgrounds just as the fourth figure 8 heat race was ready to hit the track. In total tonight they would be having six heat races, three "B" main events and the "A" main final. I was in time to see the lion's share of the program.
On my drive over to California, Missouri I had stopped in the town just west of there named Tipton. I had made my hotel reservation at the Twin Pine Motel in Tipton.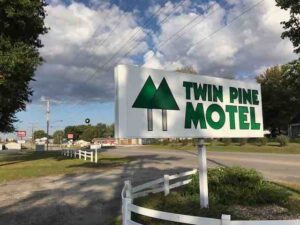 I didn't use Priceline.com because Priceline does not work well in the small towns of Missouri, or small towns anywhere, like I was visiting tonight. The Twin Pine Motel is one of those one-story 20 unit hotels that's probably been in existence for the past 60-70 years.
The proprietor wasn't all that friendly. The lobby smelled pretty musty. Nevertheless, my room had the biggest king size bed I think I've ever seen. I wasn't at the Ritz-Carlton but for Tipton, Missouri this was going to be just fine.
THE RACING
Moniteau County Fairgrounds – California, Missouri
The drive from Tipton to California, Missouri was just 12 miles. When I entered the fairgrounds I paid my five dollar admission fee. This covered parking, admission to the grounds and the figure 8 races themselves. I've seen some venues charge separately for all three of these categories.   Sometimes that amounts to more than $20 to see a simple figure 8 race at a county fairgrounds.
Gary Jones the track promoter was busy running the show down on the track when I arrived. He had told me to simply go up to the announcing stand and introduce myself. I did as directed.
There I met Tim the track announcer and Stephanie who was keeping track of the event's organization. They both welcomed me to the booth.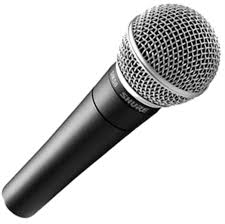 It wasn't long before I was having a great interview with Tim and his sidekick who was announcing from the other side of the track. That was an unusual announcing set-up. It's always interesting to see things that I've never seen before despite having done this more than 2,000 times.
Although maybe I have, I can't ever remember having two announcers where one is on one side of the track up in a booth high in the sky and the other is on the other side of the track. These announcers played off each other as if they were standing right next to each other and had been next door neighbors forever. Later in the night they told me it was the first time they had ever worked together!
The view from the press box was great. However I like to get down and meet the people and see the cars up close. I watched a race or two from the press box and then moved on down.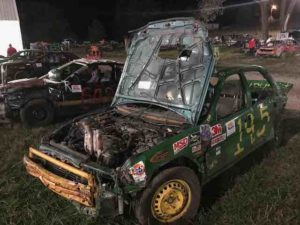 I walked out of the pit area. There I saw the more than 60 figure 8 cars as well as a slew of demolition derby cars. I'm not sure how they draw such a huge field. I do know this. They've had huge car counts at every one of the J and B Promotions events that I've ever attended.
I took a moment to order a foot-long hotdog at the backstretch concession stand. The young woman handed me a aluminum foil wrapped hot dog that must have been about six or seven inches long. O.K., I was born at night but not last night. I said, "This is the foot-long hotdog"? She reassured me that two regular hotdogs were in the wrapping representing the "foot-long hotdog". That worked for me.
It was about this time that the track was taking a short intermission. That gave me a chance to say hi to Gary Jones. We were glad to see each other.
I suggested to Gary that, with the wild popularity that his events attracted, he should run some winter indoor shows. He told me he had considered that. However, the whole process of renting an arena and converting it over to a figure 8 racing venue was just too expensive. That made sense to me.
Gary recommended that I interview a couple of his drivers. He told me he would set me up with a couple of the more animated people that would make for the very best interviews. Unfortunately we didn't get a chance to do that but maybe next time.
A little while later while I was standing at the rail watching the races. Someone tapped me on the shoulder. It was Bruce the Moniteau County Fair manager. It was nice to meet and talk with him.
We discussed the state of county fair management and what type set of activities were affordable. The fair manager has a wide range of responsibilities all the way from the 4-H agricultural program, demo derby racing and the booking of country and western musical artists. I suspect it's a thankless job but I'm sure Bruce does it very well. I was impressed that Bruce had visited my website!
When it was time for the "A" main I retreated to the press box area. I wanted to get some really good footage of 18 cars starting the 14-lap main event.
I would estimate that most figure 8 feature races have 5-8 entries. Tonight J and B Promotions were starting 18 cars in their feature! As always the race was excellent. Please don't miss the video.
AFTER THE RACES
Frankly if all racing was as good as this afternoon's UTV racing and this evening's figure 8 racing I would probably like those types of configurations as well as I do quarter-mile dirt ovals. That is not always the case.
It had been fun to catch up with Gary Jones. I admire these entrepreneurial types. They take a risk. If they are successful they get a reward. It they are not then they don't. How many people have jobs like that? Not very many.
After seeing one of the demolition derby events I headed back those 12 miles west to Tipton, Missouri. My extra large king size bed was waiting for me. I was ready for it.
Good evening from California, Missouri.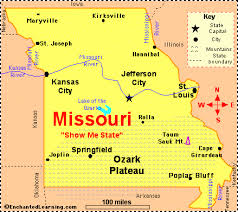 Missouri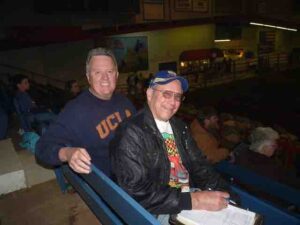 The Show Me state
This evening I saw my 60th lifetime track in the Show Me state, yes the Show Me state. I hold the #2 trackchasing spot in Missouri. Who's in first? You guessed it…Ed Esser (that's Ed and I at a indoor Missouri track a few years ago) with 68 tracks. If J and B Promotions can come up with some new racing venues maybe I will catch up with Ed some day. I've seen 60 or more tracks in 13 separate states. No one can match that stat.
Thanks for reading about my trackchasing,
Randy Lewis
World's #1 Trackchaser
Peoria Old Timers Racing Club (P.O.R.C.) Hall of Fame Member
Missouri definitions: Cuba
What it means everywhere else: A tiny island in the Caribbean, home to famous cigars and the Castro's.
What it means in Missouri: A tiny town of 3,000 in Crawford County, Missouri, famous for being the closest city to Route 66's World's Largest Rocking Chair.
QUICK FACTS
LIFETIME TRACKCHASER COMPARISONS 
The three most important trackchasing comparisons to me are:
Total lifetime tracks seen
Total "trackchasing countries" seen
Lifetime National Geographic Diversity results
Total Lifetime Tracks
There are no trackchasers currently within 575 tracks of my lifetime total. Don't blame me.
Randy Lewis, San Clemente, California – 2,285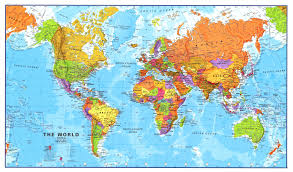 Total Trackchasing Countries
There are no trackchasers currently within 10 countries of my lifetime total.
Randy Lewis, San Clemente, California – 72
Current lifetime National Geographic Diversity results
Randy Lewis, San Clemente, California – 4.47
That's all folks! Official end of the RLR – Randy Lewis Racing Trackchaser Report
Click on the link below to see the video production from the racing action today.
Click on the link below for a photo album from today's trackchasing day.  You can view the album slide by slide or click on the "slide show" icon for a self-guided tour of today's trackchasing adventure.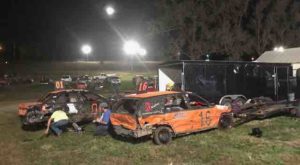 Night moves from tonight's figure 8 racing event in Missouri