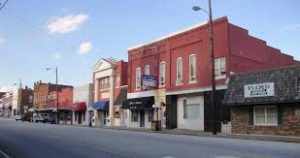 Greetings from Carthage, Tennessee
.


From the travels and adventures of the 
"World's #1 Trackchaser"
The EventVideo PlusPhotos
Riverview Speedway
Asphalt oval
 Lifetime Track #792
Reprinted with permission from my Sunday, November 13, 2004, Trackchaser Report. 
THE CLASSIC TRACKCHASER REPORT

Editor's note: This is a CLASSIC Trackchaser Report. What the heck does "Classic" mean? It's simply a Trackchaser Report that comes from my trackchasing archives. Typically these will be stories from tracks I visited five years or ten years or more ago.
For whatever reason (usually not enough time) it didn't get posted to my website when I first made the track visit. Often a classic TR will not have a video and/or photo album attached. I didn't begin producing my YouTube videos until 2009 (YouTube channel: RANLAY). I didn't begin writing a complete Trackchaser Report until I had seen about 425 tracks. Photo albums were sort of hit or miss during the early years of my trackchasing. Additionally, if you see a website link know that link worked when the TR was originally written. Will it work now? Your guess is as good as mine! Nevertheless, this CLASSIC Trackchaser Report has finally bubbled to the surface and is now available for everyone to see at www.randylewis.org. I hope you enjoy it.
I AM A TRACKCHASER.
My name is Randy Lewis (above with fellow trackchaser P.J. Hollebrand at a race in England). I hail from the sleepy little village by the sea, San Clemente, California. I am a "trackchaser". I trackchase. Have you ever in your life heard of "trackchasing"? I didn't think so. 
Well, you made it this far. You might as well pour yourself a cold one and take your Trackchasing 101 class. When you finish you'll have your trackchasing diploma and can then teach your friends about the hobby. 
Let's get started. Trackchasing is a three-pronged hobby. I'm a racing fan. I love to travel. I love to analyze opportunities to get the most out of everything while saving time and money.
Let's do this by the numbers.
The racing part of my trackchasing has me trying to see wheel to wheel auto racing at as many different racetracks as I can all over the world. Yes, all over the world. Do I mean that? Yes, I do! I've seen racing in 85 countries at more than 2,600 tracks. I'm known as the "World's #1 Trackchaser". Why? Because I've seen racing in more countries in the world than anyone else by a wide margin. 
However, my hobby of trackchasing involves much more than simply visiting racetracks. Much more. My hobby includes and requires lots of traveling. I get to see and experience, over the "long and dusty trackchasing trail," all kinds of interesting places, restaurants, sporting events and the like. I call these adventures "Trackchasing Tourist Attractions". You won't want to miss my "Trackchasing Tourist Attractions" page. Here's the link:  Trackchasing Tourist Attractions or my "Sports Spectating Resume" page, Sports Spectating Resume on my website at www.randylewis.org.
I live in southern California. That's probably the most inconvenient location in the country for seeing tracks in the U.S. Most of the racetracks in the U.S. are located well over 1,000 miles from where I live. My average trip covers 5,000 miles and more. I take 35-40 of those trips each season. In any given year I will travel well over 200,000 miles, rent more than 50 cars, and stay in more than 150 hotel rooms. 
I get the chance to meet people from all over the world. With trackchasing trips to 85 countries and counting just getting the chance to experience so many unique cultures, spend time in the homes of my friends and meet so many people is a huge reward for being in this hobby. I am indebted to several of these folks for their help and friendship.
It takes a good deal of planning to do the above and not spend my entire retirement portfolio. I enjoy the challenge, the travel and every other aspect of "trackchasing". In reality, my trackchasing hobby is a lot like being with the carnival. I breeze into town, stay a little while and then head on down the road.
Once you begin researching my trip itineraries from my website, yes you will want to do that, you will be surprised. One day I'll be in Tucson, the next in maybe Tuscaloosa and the following day in Syracuse. I do that kind of thing all the time. Figuring out the logistics of a trip like that is as much fun for me as watching a figure 8 race.
Now you know a little bit about my trackchasing addiction. When you receive one of my Trackchaser Reports or find one on my website at www.randylewis.org you'll get three pieces of entertainment.
First, my Trackchaser Report will be an in-depth essay on how the trip went from A-Z. Yes, I'll cover the racing aspect of things. But you will also hear about what it took to pull off the trip, the special stops that made the trip fun and the obstacles that needed to be overcome.
Secondly, you'll get a YouTube video of the racing action I saw. These are normally short 3-6 minutes highlights of the racing. My YouTube channel is named, "RANLAY". I have nearly 2,000 subscribers to my channel. Currently, I have posted more than 1,300 videos and my channel has more than 1.2 million views!
Finally, I'll share a captioned photo album using a photo-sharing program called SmugMug. Normally, there will be anywhere from 50-200 photos from each trip I take. Sometimes more! My website is linked to hundreds of thousands of photos from all of the trips I have taken.
There you have it. That's trackchasing…the way I do it. Do others trackchase? Absolutely. Do they share their experiences? Sorry. They don't. If you want to see the true "essence" of trackchasing you've come to the right place.
A common question I get about my hobby is, "Why?". I'm a curious fellow. I'm an adventuresome fellow. My hobby is about seeing and experiencing the things that most folks walk right past. Below is a link to a special video. It shows a small town in Missouri that I visited on one of my trips. In this video, I'll share with you exactly what I mean. This video might just make your day.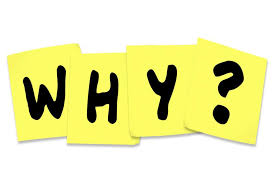 Trackchasing….this is exactly why I do it
Today's adventure was one more of the 2,000 trips that have taken me up, down and around the proverbial long and dusty trackchasing trail.  If you would like to see where I've been and experience those adventures here's the link: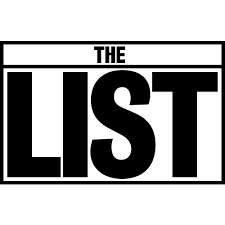 If you've got a question, comment or whatever please leave it at the bottom of this report.  It's very easy to do.  Or you can visit me on Facebook.  Thanks!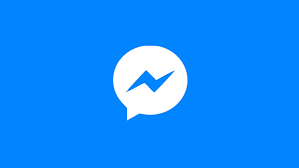 FOREWORD
Saturday, November 13, 2004.
Greetings from Carthage, Tennessee,
Editor's note:  Just as a reminder, I have tried to provide headlines for each section of the report.  I hope this will help you find the information that is most interesting to you.
AND THE READERS RESPOND
Gordon K. of Sinking Spring, Pennsylvania writes:
"Correct me if I'm wrong, but I believe you came from a working-class background. Why do you now take every opportunity to put down what most of us are?"
Gordon, you may be hearing a point that I am not making.  Yes, I consider myself to have come from a working-class background.  The house I lived in from birth to age 15 is worth less than $50,000 today.  My mother's bedroom was in the dining room.  That seems pretty modest to me.  I worked three full summers cutting weeds eight hours a day with a scythe.  Does anybody know what a scythe is?  The following three summers, I worked the graveyard shift in a factory where I sometimes was lowered by a crane into a hydrochloride sludge pit so that I could clean it out.  After graduation from college (I paid for 100% of my college expenses myself), I enlisted in the United States Marines Corps. I went to work every day for 30 years.  I only missed two days of work in my life (due to a wisdom tooth problem, boy did that hurt).  That sounds pretty working class to me.
The point I was making was about people who don't get a good education and then complain about the "man" holding them down for the rest of their lives.  The "man" may be their boss, management, the political system or just about anything.  As everyone will see from my upcoming North Florida Motor Speedway report, anyone can make just about anything of themselves if they don't blame others.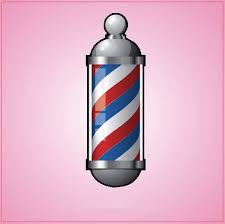 Don, the barber, from Leisure World, California tells me he especially enjoys the people/travel news section of my Trackchaser Reports.  He can spout details from past reports that I have long forgotten.  He is like a lot of people who were added to this list over time.  They don't know much about racing but they get a kick out of hearing of the trials and tribulations of someone crazy enough to go trackchasing the way I do.  Now, if I could only get Don into a balanced portfolio of stock and bond mutual funds, I would consider my life a success.
THE CHASE FOR THE 2004 CHAMPIONSHIP
Here are the 2004 leading trackchasers and number of tracks seen
RANDY LEWIS, San Clemente, California – 110
ED ESSER, Madison, Wisconsin – 96
ROLAND VANDEN EYNDE, Vilvoorde, Belgium – 83
ANDY SIVI, Clairton, Pennsylvania – 66
ROGER FERRELL, Majentica, Indiana – 62
WILL WHITE, Quakertown, Pennsylvania – 61
THE CHASE FOR THE ALL-TIME TRACKCHASER RECORD FOR NEW TRACKS IN ONE YEAR
5 to go!
Just five more tracks to go to break the all-time new tracks in one-year record of 114. 
PEOPLE/TRAVEL NEWS
I've got a special surprise scheduled for Monday.  It's has something to do with United States Presidents.  Can anyone guess what it is?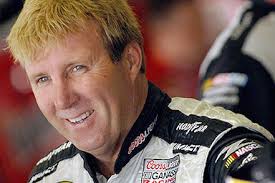 I believe that the "Tennessee drawls" I have heard on this trip are some of the strongest dialects in the United States.  Several of the drivers were interviewed today, before the start of the 150-lap feature.  Most of them would make NASCAR's Sterling Marlin sound like a master elocutionist. 
As I drive along the nation's highways, I see that many are named after famous people.  During this trip, I came across memorials honoring Albert Gore Sr., Chet Atkins, Martin Luther King Jr. and Bert Lance.
For my golf readers and golf teacher, Les T., I plan to start hitting golf balls on the range this week.  My shoulder is coming along well.
RACE TRACK NEWS:
Operation "Trackchase Shock and Awe" continues……….
The Riverview Speedway is my 792nd track to meet or exceed all current trackchaser rules.  This is my 110th track of the season.  This track is my 11th countable track in Tennessee and my fourth trip to the state for racing this season.  I was rained out at this track two weeks ago.  I thought I would give it another try.  This afternoon's track is the first part of a day/night trackchasing double.
I believe the official name of this track is the Riverview Speedway, not Riverview Speedway Park.  This is based upon numerous track signs at the property.  The property was originally home to a motorcycle track.  A freak fatality forced the motorcycle track to close.  A dirt oval track was then built on the property and operated for a few years.  This is the third complete season for the asphalt oval.
This track was a very pleasant surprise.  Somehow, I was thinking this was a dirt track.  In reality, it is a very highly banked quarter-mile asphalt track.  They say the banking is 21 degrees but it seemed much higher than that. 
I was following the NSD directions and just 10 miles from the track came upon a bridge that was under construction and impassable.  This delayed me by nearly 30 minutes.  I missed the forerunner feature but did see the 50-lap modified feature and the 150-lap late model feature.  These were the only three races of the day.
The track does not offer much room to pass.  It becomes a bang on the bumper of the driver in front of you to pass track.  Nevertheless, the racing was good, especially the 17-car late model feature.
I can't recommend strongly enough the use of a racing radio scanner.  This really comes in handy when I'm at the track by myself.  I can learn all of the inside information from the track channel and it really helps pass the time during the constant inefficiency of short track racing.
Today the radio provided an extra bonus.  Most of the late models and several of the modifieds had radios in their cars and were connected to "spotters".  The spotter is located somewhere in the grandstands and lets the driver know what is going on in front and behind them. 
I tuned into #94, Mandy Moore's frequency.  She was the only woman driver in the field.  From what I could tell, her spotter was her father.  I could also tell that Mandy was a spoiled brat!  Although she was running last, she kept complaining about how her car was handling.  She also came across the radio waves with, "We keep getting lapped, what's the point, I want to pull in".  Her dad kept encouraging her and at one time said, "We don't quit".  During yellow flag caution periods, Mandy's dad would bring her into the pits, make tire pressure, and wedge adjustments.  She must have pitted 10 times in the first 50 laps, but since yellow flags did not count, she did not lose any laps in the pit area.  Mandy's frustration continued to grow.  With no announcement on her part, she abruptly pulled into the pits shortly before the mandatory 75-lap fifteen-minute gas stop.  I can only imagine what Mandy was like to deal with in tee-ball.  I would not look for Mandy Moore to be starting NASCAR Nextel Cups races anytime soon.
The racecars enter the track at the end of the second turn.  In today's races, the pit crews brought their tires, jacks, etc. into the center of the oval for the longer than normal feature races.  Riverview Speedway had something I had never seen before.  On the backstretch, they had the capability to lift a 20-foot section of the "Jersey" barrier straight up to a height of about 10 feet.  This allowed track vehicles to enter and exit.  They might have developed this so track equipment would not have to negotiate the steeply banked turns as the racecars do.
The P.A. system was strong.  The grandstands were made almost exclusively of wood.  It would seem to me that the maintenance expense over time for wood materials would be extremely expensive.  The food concessions seemed a bit overpriced.  The announcer gave me a nice mention for visiting the Riverview Speedway.  Every location on the trip where I announced my attendance was nice enough to talk about trackchasing with the crowd for a few minutes.
RACE TRACK FOOD:
Eating in a responsible manner is difficult for me while on a trackchasing trip.  My plan today was to go the low-carb route.  In Tennessee, you can get a low-carb breakfast bowl at Hardee's.  It's one of my favorite breakfast meals.  You can also get the "low-carb breakfast bowl n' gravy".  I drove into a Hardee's intent on getting the low-carb breakfast bowl.  The drive-thru line was too long.  I went inside.  The line inside was long as well as the personnel made it look like I wouldn't be served anytime soon.  I left.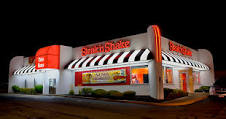 Now I was getting hungry, carbs or not.  I stopped at the Steak 'n Shake and had a "Chili 3 Way".  This is spaghetti with meat and beans in sort of a BBQ sauce.  Yes, this was breakfast. 
When I'm driving long distances, I will frequently pull into a rest area and take a 12-minute power nap.  My cell phone alarm is perfect for waking me after a brief slumber.  I am always sound asleep when that alarm rings.  It was now about noon and the first thing I saw was a Dairy Queen.  I figured I would go with a small chocolate chip cookie dough Blizzard.  When it was my turn to speak on the drive-thru speakerphone I couldn't get the word "small" out.  When I opened my mouth, the word "medium" slipped out.  The medium-sized cookie dough blizzard was delicious.
Once at the track, I got a minor case of the munchies.  That translated into a slice of cheese pizza and a Diet Coke.  The pizza was overpriced at $3 a slice plus sales tax.  I don't like tracks who charge sales tax on top of the stated price.  It slows down the line and makes me have to carry lots of change.  Why do only a small percentage of tracks do this?  Late model feature time brought on another pizza attack.  This time I went with the more substantial pepperoni pizza slice.
After the race, I wanted to get as much of the 456-mile drive to Florida behind me as I could.  That meant it was Diet Mountain Dew time.  Mountain Dew has one of the higher concentrations of caffeine that you can legally buy.  That would help keep me awake.  Of course, caffeine is an appetite stimulant (at least it is for me).  That meant a bag of salt and vinegar potato chips were needed.
OK, the plan was low-carbs for the day.  How does spaghetti for breakfast, ice cream for lunch, pizza for dinner (my Midwestern roots screamed "supper", but I'm a westerner now) and potato chips for a late-night snack sound?  Although I meet most of my goals, I do not meet all of them.
I'm fond of saying that I am about 100 pounds underweight.  Why? Because everyone else who eats as much as I do weighs 100 pounds more than I do.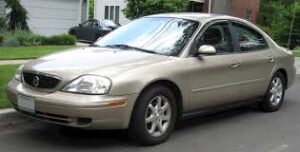 RENTAL CAR UPDATE:
This weekend I'll be driving the Hertz Rental Car Racing Mercury Sable.  I scored an $18.95 per day rate from Hotwire.com.  You can't beat that.  
ED ESSER & P.J. HOLLEBRAND UPDATE:
The battle for positions 7-10 in the worldwide trackchaser standings is as follows:
Randy Lewis – 792
J. Hollebrand – 788
John Moore – 787 (John Moore has submitted his 2004 track list and is not expected to attend any more tracks this season)
Ed Esser – 724
P.J. hasn't had any trackchasing activity during the past month or so.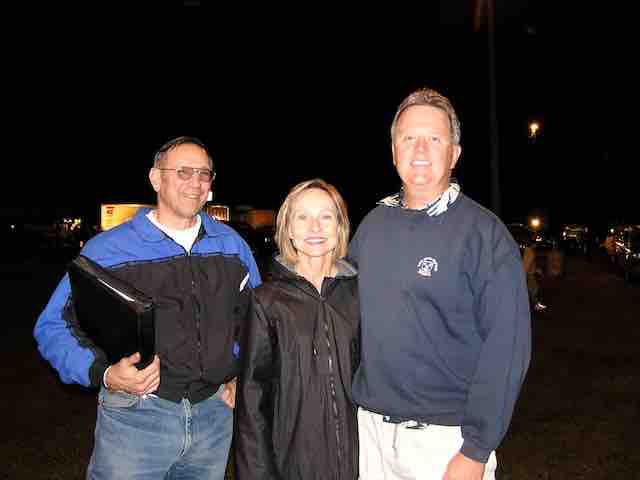 For the first time in a long time, Ed did not report any trackchasing activity.  He, like me, if out of home football games, so I will expect three strong weekends from Ed.  I wouldn't be surprised to see Ed add 10 new tracks in the next three weeks.
You can keep track of Ed at, www.2arace.com .      
CUMULATIVE DRIVING DISTANCES:
Atlanta International Airport – trip begins
Cochran, Georgia – 129 miles
Carthage, Tennessee – 531 miles
Cumulative miles driven in rental cars for 2004 trackchasing trips – 21,641
Cumulative miles driven in friend's car for 2004 trackchasing trips – 907
Cumulative miles driven in our personal cars for 2004 trackchasing trips – 3,729
Cumulative miles driven for all trackchasing trips – 26,277
Cumulative air miles flown for all trackchasing trips – 72,188
Cumulative cruise ship miles for all trackchasing trips – 6,431 (estimated)
Cumulative miles traveled (car, air and ship) for all trackchasing trips – 104,896
Total miles driven in my personal car for all activities in 2004 – 8,912
TRACK ADMISSION PRICES (U.S. DOLLARS):
Cochran Speedway – $10
Riverview Speedway Park – $15
Thanks for reading about my trackchasing,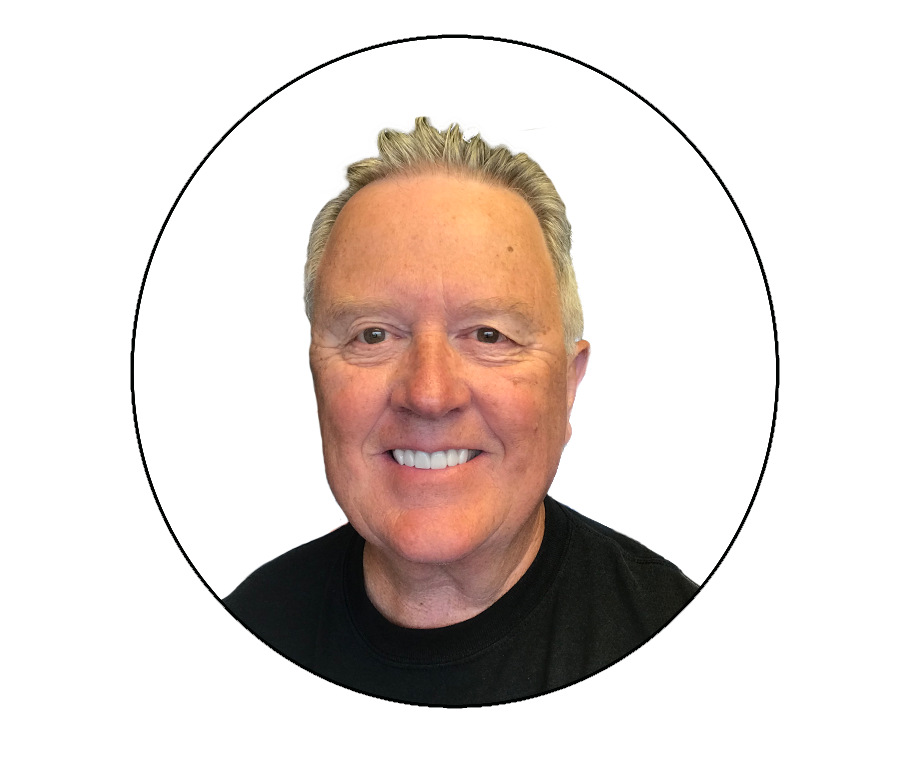 Randy Lewis
The California Outlaw
That's all the news that's fit to print from San Clemente where the women are strong, the men are good-looking, and all of the children are above average.
Planned new racetracks
(on the last day of each racing trip I will post my tentative plans for my next trip)
I'm sorry that due to competitive reasons, I can no longer post my future trackchasing plans.  My fellow competitors do not post their future plans which allows them to keep their trackchasing research results to themselves.  I have been freely sharing all of my trackchasing research since day one.  I even offer an Excel spreadsheet, which lists every new track racing date opportunity that I know of.  I regret that I will no longer be able to advise my trackchasing peers of where "The California Outlaw" will be trackchasing.
Effective January 1, 2005, I will return to sharing my future trackchasing plans.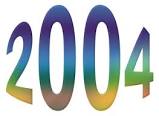 Racetracks visited in 2004
(** not the first time to visit this track)
**   Central Arizona Raceway, Casa Grande, Arizona, January 20
Heart O' Texas Speedway, Waco, Texas, March 19
Texas World Speedway (Road Course), College Station, Texas, March 20
Kennedale Speedway Park, Kennedale, Texas, March 20
Thunderbird Speedway, Crandall, Texas, March 20
Lubbock Motor Speedway, Lubbock, Texas, March 21
**     Sunshine Speedway (oval), Pinellas Park, Florida, April 3
Sunshine Speedway (figure 8), Pinellas Park, Florida, April 3
Bovingdon Circuit, Bovingdon, Hertfordshire, United Kingdom, April 9
Mildenhall Stadium, Mendenhall, Suffolk, United Kingdom, April 9
Silverstone, Silverstone Circuit, Silverstone, United Kingdom, April 10
Skegness Stadium, Skegness, United Kingdom, April 10
Hunmanby Raceway, Hunmanby, United Kingdom, April 11
Blyton Raceway, Blyton, United Kingdom, April 11
Sheffield Stadium, Sheffield, United Kingdom, April 11
York Autograss, York, United Kingdom, April 12
Brampton Raceway, Brampton, United Kingdom, April 12
Buxton Raceway, Buxton, United Kingdom, April 12
Belle Vue Greyhound Stadium, Belle Vue, United Kingdom, April 12
Thunder Alley Speedpark, Evans Mills, New York, April 22
Hill Valley Speedway, Orbisonia, Pennsylvania, April 24
Shellhammer's Speedway, Leesport, Pennsylvania, April 24
Mahoning Valley Speedway, Lehighton, Pennsylvania, April 24
Pagota Motorcycle Club, Birdsboro, Pennsylvania, April 25
Firebird International Raceway – East Course, Chandler, Arizona, May 2 (Carol's #149)
Warren County Speedway (Figure 8 track), Indianola, Iowa, May 21
Warren County Speedway (oval track), Indianola, Iowa, May 21
Lincoln Trail Motorsports Off-Road Park, Casey, Illinois, May 22
Coles County Speedway, Loxa, Illinois, May 22
**     Charleston Speedway, Charleston, Illinois, May 22
Southern Speedway, Hattiesburg, Mississippi, May 28 (Carol's #150)
Simpson County Speedway, Mendenhall, Mississippi, May 29 (Carol's #151)
Memphis Motorsports Park-Road Course, Memphis, Tennessee, May 29 (Carol's #152)
Pine Ridge Speedway, Baldwyn, Mississippi, May 29 (Carol's #153)
Highland Speedway, Highland, Illinois, June 8
Fredericktown Raceway, Fredericktown, Missouri, June 11
Doe Run Raceway, Doe Run, Missouri, June 11
**     Eldora Speedway, Rossburg, Ohio, June 12
Charleston Speedway – Road Course, Charleston, Illinois June 13
Belle-Clair Speedway, Belleville, Illinois June 13
Junction Motor Speedway, McCool Junction, Nebraska, June 22
The Speed Bowl, Red Cloud, Nebraska, June 23
Hamilton County Fairgrounds, Aurora, Nebraska, June 25
Butler County Speedway, Rising City, Nebraska, June 25
Dallas County Fairgrounds, Adel, Iowa, June 26
Webster County Fairgrounds, Ft. Dodge, Iowa, June 27
Butler County Speedway, Allison, Iowa, June 27
U.S. 30 Speedway (large oval), Columbus, Nebraska, July 8
U.S. 30 Speedway (small oval), Columbus, Nebraska, July 8
Dallas County Speedway, Urbana, Missouri, July 9
Bolivar Speedway, Bolivar, Missouri, July 9
Adrian Speedway, Adrian, Missouri, July 1
Nevada Speedway, Nevada, Missouri, July 10
Heartland Park – Road Course, Topeka, Kansas, July 11
Park City Raceway, Valley Center, Kansas, July 11
Tulsa Speedway, Tulsa, Oklahoma, July 12
Tri-State Speedway, Pocola, Oklahoma, July 13
Clarksville Speedway, Clarksville, Tennessee, July 14
Music City Motorplex, Nashville, Tennessee, July 15
Wayne County Speedway, Wayne City, Illinois, July 16
Soggy Bottom Raceway, Greenup, Illinois, July 17
Montgomery County Speedway, New Florence, Missouri, July 17
Heartland Park-Road Course, Topeka, Kansas, July 18
Thayer County Speedway, Deshler, Nebraska, July 18
Ionia Fairgrounds, Ionia, Michigan, July 28
Munger Fairgrounds, Munger, Michigan, July 29
Tri-City Speedway (outer oval), Auburn, Michigan, July 29
Tri-City Speedway (inner oval), Auburn, Michigan, July 29
Warren County Fairgrounds (figure 8), Roseville, Illinois, July 30
Warren County Fairgrounds (oval), Roseville, Illinois, July 30
Gateway International Speedway – road course, Madison, Illinois, Illinois, July 31
Sportsdrome Speedway, Jeffersonville, Indiana (oval), July 31
Sportsdrome Speedway, Jeffersonville, Indiana (figure 8), July 31
Jackson County Speedway, Jackson, Ohio, August 1
Ninety-Three Speedway, Oak Hill, Ohio, August 1
Butler Fairgrounds, Butler, Pennsylvania August 9
Pocono Intl Raceway – Road Course, Pocono, Pennsylvania August 10
Wayne County Fairgrounds, Palmyra, New York, August 11
Cuyahoga County Fairgrounds, Berea, Ohio, August 12
Motordrome Speedway, Smithton, Pennsylvania, August 13
BeaveRun Motorsports Complex-Road Course, Wampum, Pennsylvania, August 14
BeaveRun Motorsports Complex-Wilson Circuit, Wampum, Pennsylvania, August 14
Jennerstown Speedway, Jennerstown, Pennsylvania, August 14
Sportman's Speedway, Knox, Pennsylvania, August 15
Tonopah Speedway, Tonopah, Nevada, August 21
Farmington V.F.D. Speedway, Farmington, Pennsylvania, August 26
Selinsgrove Raceway Park, Selinsgrove, Pennsylvania, August 27
Nazareth Speedway, Nazareth, Pennsylvania, August 28
Airport Speedway, New Castle, Delaware, August 28
Nelson Ledges, Garrettsville, Ohio, August 29
Dog Hollow Speedway, Strongstown, Pennsylvania, August 30
Southern Speedway, Milton, Florida, September 4
**      Anderson Speedway – Oval, Anderson, Indiana, September 24771. 
Anderson Speedway – Figure 8, Anderson, Indiana, September 24
Illiana Motor Speedway-Small oval, Schererville, Indiana, September 25
Illiana Motor Speedway-Figure 8, Schererville, Indiana, September 25
Illiana Motor Speedway-Road Course, Schererville, Indiana, September 25
Crown Point Speedway, Crown Point, Indiana, September 25
Clay County Speedway-Figure 8, Flora, Illinois, September 26
Clay County Speedway-Oval, Flora, Illinois, September 26
Lincoln Speedway, Lincoln Illinois, September 27
Mercer Raceway Park, Mercer, Pennsylvania, October 1
The Bloomsburg Fair – Figure 8, Bloomsburg, Pennsylvania, October 2
Winchester Speedway, Winchester, Virginia, October 2
Ace High Speedway, Monroeton, Pennsylvania, October 3
Prescott Valley Speedway, Prescott Valley, Arizona, October 16
Firebird International Raceway, Chandler, Arizona, October 17
Bronson Motor Speedway-Oval, Bronson, Florida, October 22
Bronson Motor Speedway-Figure 8, Bronson, Florida, October 22
Cleveland Speedway, Cleveland, Tennessee, October 23
Atomic Motor Speedway, Oak Ridge, Tennessee, October 24
**     I-10 Speedway, Blythe, California, October 30
Firebird International Raceway – West, Chandler, Arizona, October 31
Las Vegas Motor Speedway-Road Course, Las Vegas, Nevada, November 7
Cochran Speedway, Cochran, Georgia, November 12
Riverview Speedway, Carthage, Tennessee, November 13
You might have remembrances about this track.  If so, please feel free to share your memories in the comments section below.  If you have any photos from back in the day, send them to me at Ranlay@yahoo.com.  I'll try to include them here.
That's all folks!  Official end of the RLR – Randy Lewis Racing Trackchaser Report
Click on the link below to see the video production from the racing action today.
I went to the Riverview Speedway in 2004. I didn't begin producing YouTube videos from my trackchasing visits until 2009. Currently, my YouTube channel (ranlay) features more than 1,300 racing videos from my trips all over the world. I thought you might enjoy this 2020 flyover of the Riverview Speedway. I'm told the track closed in 2013. 
Click on the link below for a photo album from today's trackchasing day.  You can view the album slide by slide or click on the "slide show" icon for a self-guided tour of today's trackchasing adventure.
A beautiful late-fall Saturday afternoon of racing in Tennessee