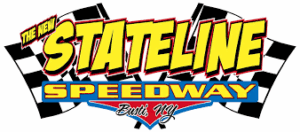 Greetings from Busti, New York
.
.
From the travels and adventures of the 
"World's #1 Trackchaser"
.
.
Stateline Speedway
Dirt oval
 Lifetime Track #1,709
The EventVideo Plus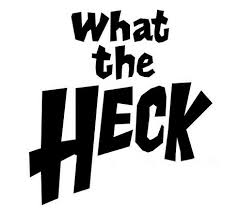 THE EVENT
I am a "trackchaser". So, what the heck is that? I get that question from racing and non-racing people all the time. This is a difficult question to answer. Why? Because after I do my best to respond people still say, "I've never heard of such a thing"!
Here's my best explanation.
Trackchasing is a three-pronged hobby. I'm a racing fan. I love to travel. I love to analyze opportunities to get the most out of everything while saving time and money.
Trackchasing fills the need for all of the above. The racing part of my trackchasing has me trying to see wheel to wheel auto racing at as many different racetracks as I can all over the world. Yes, all over the world. So far things are going pretty well. I've seen racing at nearly 2,500 tracks in 80 countries. As a matter of fact, I've seen racing at more tracks than anyone else in the world.
Equally important to me are the things I get to see and experience over the "long and dusty trackchasing trail". I call these adventures "Trackchasing Tourist Attractions". You won't want to miss my "Trackchasing Tourist Attractions" page. Here's the link:  Trackchasing Tourist Attractionsor my "Sports Spectating Resume" page, Sports Spectating Resumeon my website at www.randylewis.org.
I live in southern California. Most of the racetracks in the U.S. are located well over 1,000 miles from where I live. As a matter of fact, my average trip covers 5,000 miles and more. I take 35-40 of those trips each season. In any given year I will travel well over 200,000 miles, rent more than 50 cars, and stay in more than 150 hotel rooms.
I get the chance to meet people all over the world. With trips to 80 countries and counting just getting the chance to experience so many other cultures, spend times in their homes and meet their friends is a huge reward for being in this hobby. I am indebted to several of these folks for their help and friendship.
It's takes a good deal of planning to do the above and not spend my entire retirement portfolio. I enjoy the challenge, the travel and every other aspect of "trackchasing". In reality, my trackchasing hobby is a lot like being with the carnival. I breeze into town, stay a little while and then head on down the road.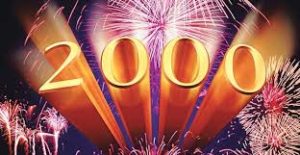 Today's adventure was one more of the 2,000 trips that have taken me up, down and around the proverbial long and dusty trackchasing trail.  If you would like to see where I've been and experience those adventures here's the link:
If you've got a question, comment or whatever please leave it at the bottom of this report.  It's very easy to do.  Or you can visit me on Facebook.  Thanks!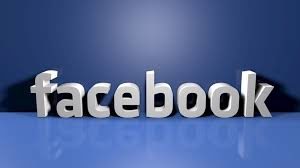 FOREWORD 
Saturday, August 27, 2011.
DAY 9 – "THE SUMMER TRAVELERS ARE DISAPPEARING" TRACKCHASING TOUR
EDITOR'S NOTE
Check it out.
I'm finally getting comfortable with my new photo editing software.  I invite you to check out my "Still photos on YouTube" movie. The photos are as crisp and colorful as I've ever seen them.  The captions are improved and easy to read.  I think you'll feel like you're sitting right next to me on this trip. Finally, the music is customized to fit the geographical area I am visiting.  Click on this link and see if you agree.  As always try to watch the film in full screen mode and with the speakers turned up.
TODAY'S HEADLINES
Meet the 'Boys of Mumbai'…………..details in "The Plan".
A modern day Wendell Scott?……………..more in "Race Review".
Are you going to race? ………..details in "The Plan".
Jenifer was the "man of the hour" or was that the "woman of the hour"? …………..details in "The People".
THINGS YOU MIGHT HAVE NOTICED HAD YOU BEEN PAYING MORE ATTENTION IN SCHOOL
THE BEST READERS IN RACING TAKE TIME TO CONTRIBUTE
In my recent "Chelsea County Fairgrounds" Trackchaser Report this appeared.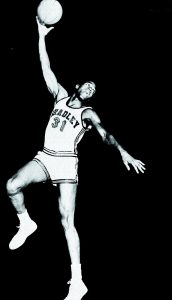 Remember Chet the Jet?
Following the races I headed for Benton Harbor, Michigan.  I'll tell you why in my next report.  Benton Harbor is the hometown of Chet "The Jet" Walker.  Ardent sports fans may remember Mr. Walker played professionally for both the Bulls and the 76ers.
Chet Walker is my hero because he played for the Bradley Braves (Braves) when I was in the fifth and sixth grade growing up in the Peoria, Illinois area.  Bradley was going to the N.I.T. tournament (and winning them) back in those days.  A $6 Wal-Mart gift card goes out to the Google searcher who can tell me what caused Chet Walker to miss part of the N.I.T. tournament back in the day."
WE HAVE A WINNER!
I don't how much longer my trackchasing budget can afford to give out those famous six-dollar Wal-Mart gift cards.  However, for as long as that promotion is funded, I'm happy to see readers working quickly and feverishly to find the right answer.  Never give up, you might think you're too late but maybe not. Here's the response I received from a long-time reader and friend from Ohio.
"I am probably too late but I found an article that said a "young man dressed as a bellhop" delivered a bottle of orange juice to Chet Walker's room before their game with St. Bonaventure.   Walker got sick during the game and had to sit.  He recovered after having to stay in bed until the next day.
The Ironwood, Michigan newspaper in the article called him a "6-7 baby-faced Negro".  How times have changed!"
The power of Google and the power of change.
This response was interesting on several fronts.  The power of Google is shown when an incident, which was all the rage in Peoria, Illinois back in 1960 can still be discovered.  Yes, it was the famous "orange juice incident" that sidelined star Chet Walker just before the big N.I.T. semi-final basketball game against the Bonnies of St. Bonaventure.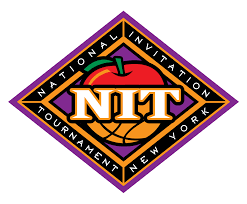 Lots of things have changed since 1960.  In 1960 only one team, the conference champion, from each league would advance to the NCAA basketball tournament.  The field consisted of just 16 teams.  Today the field includes 68 squads.  The runners-up in each conference routinely went to the N.I.T. tournament played at the Madison Square Garden in New York City back in the day.
My first favorite college team…the Bradley Braves.
In 1960 the Cincinnati Bearcats were the #1 ranked team in the country.  It was too bad for Bradley University that the Bearcats, with the country's best player Oscar Robertson, were in the Missouri Valley Conference along with the Bradley Braves.  Bradley was ranked #4 in the nation but came in second to Cincinnati in conference play.  This sent them to the National Invitational Tournament where they beat Providence for the N.I.T. title in 1960.  The Braves were in the N.I.T. finals for three of the four years ending in 1960. They won the N.I.T. championship in 1957, 1960 and 1964.
Basketball has changed a good deal in the past fifty years.  Racing has changed a lot since 1960 too.  During that era most of the local racecars were "coupes and coaches". The most popular racing machines at local tracks in 1960 were manufactured in the 1930s! 
The English language is fluid if nothing else.
Words that were perfectly acceptable in the English language in 1960 and not as accepted in 2011.  Today, as in 1960, there would be no problem describing a basketball player as "baby-faced". Actually, Glen Davis (Big Baby) formerly of the Boston Celtics carries the name "Big Baby" (he 6'9" tall and weighs in at 289 pounds) and has since he was nine years old.
In doing my own research for the answer to the "Chet Walker" question, I stumbled across the "Ludington Daily News" (Michigan) newspaper story published on March 19, 1960.  The headline of the story read "Pick Bradley to Win NIT".
The story written by the Associated Press (AP), a national news wire service no less, went on to describe Chet Walker as "The 6-7 Walker, a baby-faced negro from Benton Harbor, Michigan, who leads Bradley in scoring with a 22 average".  My things have changed.  The word "negro" was not meant to be offensive, even in 1960. 
Evolution.

The words to describe folks of African-American descent have evolved from "colored" as in the National Association of Advancement for Colored People – NAACP (NAACP) to negro to black to African-American.
Descriptors of both people, ideas, situations and things change over time.  Sometimes I wonder what words that are perfectly acceptable today will be unacceptable "tomorrow".  I guess that's as hard to predict as which way the wind will blow tomorrow.  Anyway, I found my research and that of my Ohio friend interesting and wanted to pass it along.
GREETINGS FROM BUSTI, NEW YORK
THE PLAN, THE TRIP, THE PEOPLE…AND A WHOLE LOT MORE
The Plan 
I'm not a big fan of others changing my plans.
Long time readers of the Randy Lewis Racing Trackchaser Reports know that my plans often change at the very last minute.  Sometimes I change them.  Sometimes others change them for me.  If the plan is going to change I like to be the one calling the shots. Maybe that's why I retired so early!
Today's agenda called for me to see a track in the afternoon and a track in the evening.  That in trackchasing lingo is called a "day/night" trackchasing double.  Of all the ways to see two tracks in one day, this is probably my favorite.
I wasn't going to get full cooperation today.
However, the folks at the Eagle Speedway in Irving, New York were not going to cooperate.  They were scheduled to be my afternoon track.  One website told me they were holding an enduro race at 4 p.m.  Another contact told me they would begin at 2 p.m. What's the difference?  Two hours of sleep!  That's right I would have two hours less sleep if they were going to start at 2 p.m. 
Last night's race in Auburn, Michigan required that I stay until the very last minute to see the "first ever" figure 8 race at the track. That got me to my hotel in Flint, Michigan at past midnight.  It would be a 312-mile drive from Flint to Irving, New York. 
Any math wizards out there?
Let's do the math.  First, I would get to bed at about 1 a.m. in Michigan.  By 2 p.m. the next afternoon I had to cover 312 miles.  I would also have to pass through Canadian border control since driving through Canada from Michigan to New York was the best route.  Why don't we just annex those Canada folks anyway!  You can figure out how much time there was left to sleep with a  2 p.m. start time.  Not much!
Indian cigs?
My itinerary was about to change.  I had done my part.  I arrived at the Eagle Speedway at 2 p.m.  The track is located in the midst of "Indian cigarette" country.  I don't think the Indian tribal nations in the U.S. pay the same cigarette taxes as everyone else.  Why is that?  I had no idea!  Maybe that's why the Canadian and U.S. customs officials always ask if I'm bringing any tobacco products into the country.
Ever do 'promoter math'?
When I had emailed the track I was told they were expecting "20 or 30" enduro cars for the race today.  This was not my first rodeo.  When a promoter tells me "20 or 30" I divide by three……take a deep breath and divide by two again.  Yep! If they had six or eight cars that would be great.
When I arrived the woman charging admission told me they only had "about three enduro cars and were not going to race".  After going to bed late and getting up early and then driving 312 miles this was not what I wanted to hear.
I asked to meet the folks I had emailed.  Soon I was talking to club president, "John".  John told me they had done everything to attract more cars. They had run ads on radio, placed a notice in the Pennysaver, etc.  Granted this did not rival buying an advertisement on the Super Bowl but at least they had tried.
Are you going to race?
I asked John if they were going to race if there were only two or three cars.  Mind you I "asked" him.  My fellow competitors are famous for not only "asking" but also "encouraging" (via $$$$) promoters to run a race in circumstances like this.
John said there were "points" involved so they would be racing. That was good enough for me.  I paid my $13 U.S. and went to grab a seat in the grandstand.  Time went by and there wasn't much (none) action on the track.  It was now 3 p.m. and nothing had happened.  In addition to the oval track enduro racing, there were timed truck runs through the mud scheduled.
Soon track president John, who was also the announcer, apologized to the crowd for the "technical difficulties" that were delaying the program. He also announced that the first event of the day would be the truck timed runs (not countable in trackchasing circles).  That was in direct conflict with what John had told me when he said the enduro race would be first.  I took a short walk over to the announcing area.  "Are you still racing the enduro", I asked.  "Yes, we are" John replied.  I returned to my grandstand seat.
I love to multi-task.
I am a "multi-tasker".  I realize that I can't do two things at once with the same efficiency and effectiveness as if I did each activity separately.  However, if I can do two things at once to a 75% effectiveness level that's 150% of production rather than just doing one thing during the same amount of time at 100% effectiveness.  Make sense?
While I sat in the grandstand waiting for the race to begin and eating a cheeseburg (yes, in New York they called the sandwich cheeseburg, not cheeseburger) I was using Priceline.com to get a hotel for my last night of the trip (tomorrow night) in Detroit. 
Oops.
I was successful in getting an upscale Marriott hotel near the Detroit airport at the price of Motel 6.  I was luvin' Priceline at this point.  Then I noticed that in my haste I had made the reservation for Saturday night when I wanted to make it for Sunday night.  It's not as easy to see things on my iPhone as it is on my Apple MacBook Pro. 
During the entire wait, rock music had blared over the P.A. system.  Now all of the trucks were coming out onto the track as well.  With the rock music still playing and 15 trucks without mufflers going around the track it was loud.  It was under these circumstances that I was trying to explain to a Priceline customer service agent (who appeared to be located somewhere near Mumbai, India) that I had made an error with my hotel reservation.
Was this 'Eric' or 'Bob' or Rasheed?
My agent's American name was "Eric".  First, Eric wanted to make sure I was having a nice day.  Then he told me he was sorry that I had made an error with my reservation.  Somehow I believe Eric's responses would have been the same if I had told him I had just witnessed a huge mass murder.
I told Eric that I was a frequent user (maybe 4-5 times per month) of Priceline.  I told him I had made an error by just one day for my hotel reservation and was now calling within five minutes of the error to correct things.
With taxes and fees I had paid $68 for my hotel.  Eric told me he could cancel my reservation for "just one night's cancellation fee of $68".  Then I could make a new reservation.  Folks, let me ask you.  Does that seem like a good deal to you?
May I speak to your supervisor?
I could see I was not getting anywhere with Eric.  I asked to speak to his supervisor.  Soon I was speaking to "Bob" (also from Mumbai or the surrounding area).  I went through the entire drill with "Bob".  However, Bob was reading from the same training manual that Eric was. Heck, maybe Bob was Eric!
The best he could do was charge me a $25 cancellation fee if I booked another reservation (for the correct day) with Priceline.  I reminded both Eric and Bob that I was going to have to tell all the readers of Randy Lewis Racing Trackchaser Reports about the inflexibility of Priceline in situations like this.  This threat did not seem to register with the "Boys of Mumbai". 
This was a bad twenty minutes.
As I was finishing up my Priceline customer service phone call the "ticket lady" came up waving some cash at me.  Had the track decided that the publicity value of my visit to their track warranted a "complimentary admission"?  Had I won the "50/50" drawing?  No, not exactly.
I asked "Bob" if he could hold for a moment.  Then the ticket lady told me, "We're not going to have the enduro race.  There were just two cars and they didn't 'want' to race.  John told me to give you your money back".
Not a happy camper.
Now I was pissed off at Priceline, "Bob/Eric", the ticket lady, John the president and just about everybody else in the immediate area.  I did have a $50 dollar bill sticking out of my back pocket.  I wondered what my fellow competitors would do if the two drivers decided they didn't "want" to run today.  I pretty much knew what they would do.  They've done it more than once.  However, I don't roll that way.  There would be no Eagle Speedway on my 2011 trackchasing resume.    
The Trip
A lot of travelin' without much happenin'.
This morning I woke up in Flint, Michigan.  I went to bed in Burlington, Ontario, Canada.  It was a busy day.
I had begun the day with a 312-mile drive from Flint, Michigan to Irving, New York.  You've already heard that trip had an unproductive outcome.  I did have only a two-minute wait getting into Canada from Michigan.  However, the wait coming over the "Peace Bridge" was about forty minutes getting from Canada back into New York.
Following the cancellation at the Irving, New York location I considered bagging the Stateline Speedway nighttime visit in favor of trackchasing somewhere in Canada.  If I did that I might be better positioned for tomorrow's (Sunday) racing in northern Ontario.  I used my iPhone app, "Track Guide" to check things out.  When all the "figurin" was done I decided to stick with Stateline. I'm glad I did.
After the races………
Opportunity is there for the taking.
After the races, I had a three-hour drive from the track in Busti, New York up to Burlington, Ontario, Canada.  I arrived at my hotel at nearly 2 a.m.  Fortunately, I found an "opportunity" to change my Canadian trackchasing plan for tomorrow.  That saved me four hours of driving.  That meant I could check into my hotel tonight at 2 a.m. and not have to leave until checkout time at 11 a.m.
The People
Jackpot!
I meet some very nice people on the trackchasing trail.  I would never meet them if I didn't take the initiative to "reach out".  Few, if any, of my fellow competitors do this on a regular basis.  In my opinion they are really missing out.
Sometimes I have a trackchasing "press release" detailing my trackchasing resume to track operators.  However, most of the time I simply send my business card up to the "tower" telling them "I'm glad to be here and mentioning what number track this is for me".  That's what I did tonight.
I hit the jackpot when I decided to give my business card to "Jennifer".  I had no idea she was the owner and operator of the Stateline Speedway.  Jennifer was an attractive woman and was wearing what looked like a Stateline official's shirt.  I simply asked her if she would give my card to the track announcer.  She said she would and I headed up to the grandstand in search of a seat.
Yes, Jackpot!
Before I was ten feet away, Jennifer yelled down to me, "Randy, why don't you come up and watch the races from the press tower.  You can see everything from here and stay up here all night if you want".  That was a generous offer.
It's important to recognize 'good business'.
I asked the woman what her name was, still not knowing she was the track owner.  There was something about her that impressed me.  In the space of about five seconds, after reading my business card, she had recognized that it would be "good business" to be gracious to a faraway visitor. Folks there is a major difference between the folks who own a business and the people who work for one.  Maybe that's why they OWN the friggin' thing!
Although I wanted to take her up on her offer, I really wanted to explore the track too.  For the next 45 minutes that's exactly what I did.  I'll tell you more about that in "Race Review".
This was one focused woman.
Throughout the night I marveled at Jennifer's command of the business.  She seemed to be involved in everything as she captained her team.  She directed the driver's over the "raceceiver" radio that lets the track have one-way communication with the drivers.  She handled the payout.  Yes, she was involved in everything.
Later in the evening I even had the chance to have my picture taken with Jennifer.  There have been only two ownership groups at the Stateline Speedway since it opened back in 1956.  Jennifer and her husband had owned the track together until his death at the end of last season.  Now Jennifer, along with a very capable team, runs the track better than 95% of the other tracks I have visited.
I met lots of nice people who helped make my visit outstanding.
I also had the chance to visit with Jay Pees.  Jay owns and operates the racing publication at www.racewaymagazine.com.  We spent quite a bit of time together.  Jay told me the history of Stateline Speedway. This type of "people meeting" is one of the major reasons I feel so strongly about letting the track now that I've come to visit.
During the course of the evening I told Jay about my iPhone app called, "Track Guide".  He was so impressed he ordered one of the spot.  Tim Frost, owner and originator of Track Guide, had sent me some promotional books to be distributed to important people that I meet along the trackchasing trail. Since Jay owns the Raceway Magazine site I sent him a complimentary copy of "The History of America Speedways" authored by Allan Brown and compliments of Tim Frost and the National Speedway Directory folks.
I also met several other people from Stateline tonight.  I didn't get all their names.  However, I was able to see that this was a major team effort.  There were about 150 cars in the pit area.  The stands were filled with maybe 1,500 people or more.  Remember, folks vote with their feet.  The people in this area vote for the Stateline Speedway.
RACE REVIEW
STATE LINE SPEEDWAY – BUSTI, NEW YORK
I don't see as many dirt ovals as I would like.
There are three types of tracks "approved" by trackchasing rules. Those would be ovals, road courses and figure 8 tracks.  Each of these is dramatically different.  Ovals almost always race at night.  Road courses almost always race during the day.  Figure 8 tracks almost always race just one time per year.  I favor ovals.  Unfortunately, I don't get to see all that much racing on ovals anymore.
I've seen 97 different tracks this year.  Less than thirty of them have been traditional ovals. That's a shame.  Almost all of the very best racing takes place on ovals, usually dirt ovals.
I can tell within 30 seconds of walking through the gate if the track will be good.
During my business career I did a lot of hiring.  That meant I did a lot of interviewing of job candidates. Some days, especially on college campuses, I would interview 12-14 people.  I got to the point where I could tell within five minutes after the interview had begun whether I was wasting my time or not.  That was a shame because each interview took a minimum of thirty minutes.
I can almost tell before I even walk in the front door of a racetrack if the show is going to be any good.  How is that?  If there's a big crowd (more than 1,000 people) at a short track then the track must be pretty good.  Remember people "vote with their feet".
What time do the races start tonight?
I called the track to find out what time they would be starting. The answer was short and sweet, "7 p.m." I asked "is that time trials or racing". Again, the answer was concise. "We don't run time trials or hot laps. We start at 7 p.m.".  The person seemed somewhat amazed that I would even ask the question!
Never seen this before.
At almost every track I visit I see something I've never seen before. How can that be after I have seen more than 1,700 tracks?  Tonight the general admission price for adults was $10.  The price for 'seniors' was also $10.  That seemed strange.  I had never seen that before.  What was up with that?
I inquired why the price would be the same for both "adults" and "seniors".  The ticket seller told me "seniors get a two-dollar coupon that can be redeemed for anything we sell at the track including concessions and souvenirs". Seventeen hundred tracks and I had never had this experience!
Were they going to live up to what had been promised?
My advance track contact told me they would begin racing at 7 p.m.  What time did they start?  Seven o'clock!!
The website told me there would be seven classes racing tonight. That's a lot.  It's even more when each class has a good number of cars. Tonight there were about 150 cars in the pits.  There can't be more than ten tracks in the WORLD that get 150 cars for a weekly show. Yes, the Stateline Speedway must be doing something right.
It was time to explore.
I spent the first hour or so exploring the track.  First, I watched a few heat races from the grandstands on the front stretch.  Then I headed to the track restrooms.  They were clean, although it was a hike to get to them from the grandstand.
I saw something I really liked.  There was a huge sign that listed the track champion for every year since the track opened in 1956 through 2010.  They also had another sign that I found quite interesting.  They listed the track owners since the very first day of operation.  I had NEVER seen anything like this.  The track have been owned and operated by just two groups.  From time to time one partner or another came or went but for nearly sixty years, the Stateline Speedway has had little management change.
They kept this show moving.
When one race finished, the winner pulled up the to start/finish line to get his/her picture taken.  By the time that photo was completed the cars from the next race were on the track.  These people didn't waste time!  That's the way EVERY track should do it, but few do.
The P.A. system was strong and the announcer knew what he was doing.  This one-third mile dirt oval was being very well managed.
Car #23 would become my favorite tonight.
I was looking for one special driver at the track tonight.  He was driving car #23.  Why was the car and driver combination important?  Because on the way to the track I noticed that the car #23 rig was pulled over by the local police.  His racing operation looked a little on the "poor" side with an open wheel trailer and not much other racing equipment.  The car's owner was leaning on the side of the police car talking with the police officer.  Was he just catching up with an old friend or trying to talk his way out of a ticket?
Meet Al White.
Later I would come to find out this driver's name was Al White. That seemed like an odd name because Mr. White was a black man.  That was odd too.  Why? Black people don't come to short track racing very much as drivers or spectators.  In an entire season of going to 100 short tracks I won't see 100 black people.  I won't see even ten black drivers.  I probably won't even see five black drivers during an entire racing season.
What does this mean?  I think it means there a good deal of hidden racism in America.  It probably also means that folks just like to hang out with people that are more like themselves than not.  Whatever, you can't dispute the numbers.
A modern day "Wendell Scott"?
When I looked at the cars through the chain link fence I stopped at Mr. White's pit stall.  He was all by himself organizing his racing equipment.  He truly did seem to be a modern day "Wendell Scott" (Wendell Scott).
For the briefest of moments while I was taking a picture of his race car our gazes met.  We smiled and I thought to myself, "I hope this driver does well tonight".  During the sportsman heat race I found myself pulling for the #23.  Unfortunately, midway in the race sparks started flying from the car and Mr. White pulled into the track's infield.  I'll bet whatever broke was many years old.  Whatever.  Mr. Al White was my favorite driver tonight.  I will probably end up following his racing fortunes on the Stateline Speedway track website.
Editor's note:  Mr. Al White of Jamestown, New York ended up 21stin the point standings in the Super Sportsman class out of thirty competitors.
Race control was a beehive of activity.
I spent the next two hours up in the announcing tower/race control. This place was a beehive of activity. There were probably ten employees working in this area.  The announcer read the car's sponsors from a laptop screen that listed each driver's personal information.  I've been to my share of race control locations.  I can't ever remember seeing that sophisticated of a set-up at a short track.
Stateline uses the "raceceiver" system.  This allows the race officials to communicate directly to each driver.  It's a "one-way" communication.  What's the advantage?  The control tower can tell the drivers where they will restart after a yellow flag is used for a race interruption.  This saves all kinds of time.  It's fantastic for the fan.
The track brought back memories of Tom Sivi.
I had a good time at the Stateline Speedway.  I believe this was the home track of Tom Sivi before he passed away.  Tom was always a fan of RLR.  Meeting the people from Stateline was the real highlight of tonight's visit.  I got to see how a really good racing operation works.
'I've got a great team'.
At the same time the key people at the track treated me like a guest.  Jennifer, is the ringleader of this operation.  I asked her what her "success" secret was.  "I've got a great team".  Yes, she does!
STATE COMPARISONS
New York
This evening I saw my 59th lifetime track in New York, the Empire state yes the Empire state.  I'm tied for 19thplace here with Bing Metz.  Tom Sivi is one spot ahead of us with 60 Empire state tracks.  Guy Smith leads in New York with 174 tracks.
I have a hodgepodge of some 58 tracks remaining to be seen here. I don't have a single full-sized weekly oval remaining to be seen here.  I suspect if I researched this list of tracks in more detail I might find only 40-50 that still raced a countable trackchasing format.
Coming Soon – RLR – Randy Lewis Racing Exclusive Features!
Do some trackchasers carry an unfair geographical advantage?
Should foreign trackchasers be given a handicap so they can enjoy the fruits of trackchasing glory?
Thanks for reading about my trackchasing,
Randy Lewis
World's #1 Trackchaser
New York sayings:  If you live in New York, even if you're Catholic, you're Jewish.
TRAVEL DETAILS
AIRPLANE
Los Angeles, CA (LAX) – Denver, CO (DEN) –  860 miles
Denver, CO (DEN) – Milwaukee, WI (MKE) – 893 miles
Chicago, IL (ORD) – Washington, D.C. (IAD) – 587 miles
RENTAL CAR #1
Dulles International Airport (IAD) – trip begins
Kerneysville, WV – 92 miles
Ronald Reagan National Airport (DCA) – 170 miles – trip ends
AIRPLANE
Washington D.C. (DCA) – Detroit, MI (DTW) – 405 miles
RENTAL CAR #2
Detroit Metro Airport (DTW) – trip begins
Sandusky, MI – 111 miles
Chelsea, MI – 289 miles
Auburn, MI – 495 miles
Busti, NY – 935 miles
TRACK ADMISSION PRICES:
Jefferson County Fairgrounds – $5
Sanilac County Fairgrounds – $12
Chelsea County Fairgrounds – $7
Tri-City Speedway – $10
State Line Speedway – $10 (included $2 food coupon)
COMPARISONS
LIFETIME TRACKCHASER COMPARISONS 
There are no trackchasers currently within 200 tracks of my lifetime total.
Randy Lewis, San Clemente, California – 1,709
Guy "The Kid" Smith, Effort, Pennsylvania – 1,404
Ed Esser, Madison, Wisconsin – 1,400
Official end of the RLR – Randy Lewis Racing Trackchaser Report
Click on the link(s) below to see the video production from the racing action today.
Racing from the Stateline Speedway!
.
.