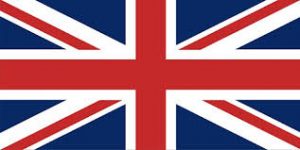 Greetings from all over the United Kingdom
.
.
From the travels and adventures of the 
"World's #1 Trackchaser"
.
.
My 2005 Trip to the United Kingdom!
U.K. Overview2005Photos
Tracks seen during my 2005 visit
| | | | | | |
| --- | --- | --- | --- | --- | --- |
| TRACK | CITY | | COUNTRY | DATE | TRACK TYPE |
| Ringwood Raceway | Ringwood | England | United Kingdom | March 25, 2005 | PO |
| Wheels Raceway | Birmingham | England | United Kingdom | March 26, 2005 | PO |
| Boiling Wells Farm | Sleaford | England | United Kingdom | March 27, 2005 | DO |
| Snetterton Circuit | Snetterton | England | United Kingdom | March 27, 2005 | PRC |
| Great Yarmouth Stadium  | Yarmouth | England | United Kingdom | March 27, 2005 | PF8 |
| Grove Farm | Monkland | England | United Kingdom | March 28, 2005 | DO |
| Grimley Raceway | Grimley | England | United Kingdom | March 28, 2005 | PO |
| Castle Combe Circuit | Castle Combe | England | United Kingdom | March 28, 2005 | PRC |
U.K. Overview
I have now made nine separate trackchasing trips to the United Kingdom. I first started going there to see their racing in 1999. I returned in 2000, 2001, 2004, 2005, 2006, 2011, 2013 and most recently in 2016.
You will be able to read all about the tracks I visited and the things I've seen and experienced all over the United Kingdom. I've done my share of driving on the "wrong side of the road". However, I didn't begin writing my famous Trackchaser Reports until I had seen about 425 tracks. That means I have no formal notes from my 1999 U.K. trip. Ya, I know. I bummed about that too.
As you will read throughout my U.K. Trackchaser Reports I love so many things about the racing in this country.  Almost no rainouts, inverted starts, lots of contact and few yellow flags.  They know how to handle their racing in the United Kingdom. My complete U.K. track list is published below.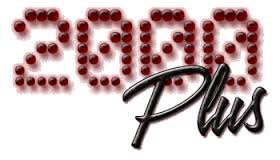 As this is written I have seen racing at more than 2,600 tracks in 85 different countries. These many trips have taken me up, down and around the long and dusty trackchasing trail. If you would like to see where I've been and experience those adventures here's the link: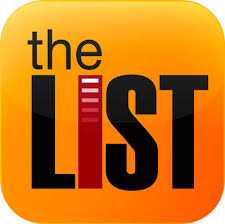 If you've got a question, comment or whatever please leave it at the bottom of this report.  It's very easy to do.  I'll try my best to respond.  Thanks!
My travels have taken me to 63 tracks all over the United Kingdom. As you read through my reports you will see…..I love U.K. racing. Below is my current U.K. track list.
| | | | | | | |
| --- | --- | --- | --- | --- | --- | --- |
| # | TRACK | CITY | | COUNTRY | DATE | TRACK TYPE |
| 1 | Northampton International Raceway | Northampton | England | United Kingdom | June 26, 1999 | PO |
| 2 | Hednesford Hills Raceway | Hednesford | England | United Kingdom | June 27, 1999 | PO |
| 3 | Skegness Shaleway  | Orby | England | United Kingdom | June 30, 1999 | DO |
| 4 | Coventry International Motor Speedway | Coventry | England | United Kingdom | July 3, 1999 | DO |
| 5 | Ipswich Stadium | Ipswich | England | United Kingdom | July 29, 2000 | PO |
| 6 | Hilltop Raceway | Tirley | England | United Kingdom | July 30, 2000 | DO |
| 7 | Swindon Abbey Stadium | Swindon | England | United Kingdom | July 30, 2000 | DO |
| 8 | Retallack Park | St Columb  | England | United Kingdom | August 2, 2000 | PO |
| 9 | Great Yarmouth Stadium  | Yarmouth | England | United Kingdom | August 3, 2000 | PO |
| 10 | Barford Raceway | Durham | England | United Kingdom | August 6, 2000 | PO |
| 11 | Roosecote Raceway | Barrow-in-Furness | England | United Kingdom | August 12, 2000 | PO |
| 12 | Swaffham Stadium | Swaffham | England | United Kingdom | August 13, 2000 | PO |
| 13 | King's Lynn Stadium | King's Lynn | England | United Kingdom | August 13, 2000 | DO |
| 14 | Standlake Arena | Standlake | England | United Kingdom | December 2, 2001 | PO |
| 15 | Wimbledon Stadium | Wimbleton | England | United Kingdom | December 2, 2001 | PO |
| 16 | Bovingdon Circuit | Bovingdon | England | United Kingdom | April 9, 2004 | PO |
| 17 | Mildenhall Stadium | Mildenhall | England | United Kingdom | April 9, 2004 | DO |
| 18 | Silverstone Circuit | Silverstone | England | United Kingdom | April 10, 2004 | PRC |
| 19 | Skegness Stadium  | Orby | England | United Kingdom | April 10, 2004 | PO |
| 20 | Hunmanby Raceway | Hunmanby | England | United Kingdom | April 11, 2004 | DO |
| 21 | Blyton Raceway | Blyton | England | United Kingdom | April 11, 2004 | PO |
| 22 | Sheffield Stadium | Sheffield | England | United Kingdom | April 11, 2004 | DO |
| 23 | York Autograss Club | York | England | United Kingdom | April 12, 2004 | DO |
| 24 | Buxton Raceway | Buxton | England | United Kingdom | April 12, 2004 | PO |
| 25 | Brampton Raceway | Brampton en le Morthen | England | United Kingdom | April 12, 2004 | DO |
| 26 | Belle Vue Greyhound Stadium | Belle Vue | England | United Kingdom | April 12, 2004 | DO |
| 27 | Ringwood Raceway | Ringwood | England | United Kingdom | March 25, 2005 | PO |
| 28 | Wheels Raceway | Birmingham | England | United Kingdom | March 26, 2005 | PO |
| 29 | Boiling Wells Farm | Sleaford | England | United Kingdom | March 27, 2005 | DO |
| 30 | Snetterton Circuit | Snetterton | England | United Kingdom | March 27, 2005 | PRC |
| 31 | Great Yarmouth Stadium  | Yarmouth | England | United Kingdom | March 27, 2005 | PF8 |
| 32 | Grove Farm | Monkland | England | United Kingdom | March 28, 2005 | DO |
| 33 | Grimley Raceway | Grimley | England | United Kingdom | March 28, 2005 | PO |
| 34 | Castle Combe Circuit | Castle Combe | England | United Kingdom | March 28, 2005 | PRC |
| 35 | Oulton Park | Little Budworth | England | United Kingdom | April 15, 2006 | PRC |
| 36 | Somerset Rebels Banger Raceway | Rooks Bridge | England | United Kingdom | April 16, 2006 | DO |
| 37 | Mendips Raceway | Shipham | England | United Kingdom | April 16, 2006 | PO |
| 38 | Oval Raceway | Angmering | England | United Kingdom | April 17, 2006 | PO |
| 39 | Arlington Stadium | Arlington | England | United Kingdom | April 17, 2006 | PO |
| 40 | Lugg View Raceway | nr Marden | England | United Kingdom | April 23, 2011 | DO |
| 41 | Donington Park | Castle Donington | England | United Kingdom | April 23, 2011 | PRC |
| 42 | Arena Essex Raceway | Purfleet | England | United Kingdom | April 23, 2011 | PO |
| 43 | Horndean Raceway | Horndean | England | United Kingdom | April 24, 2011 | DO |
| 44 | Aldermaston Raceway | Aldermaston | England | United Kingdom | April 24, 2011 | PO |
| 45 | Lydden Hill Race Circuit | Wooten | England | United Kingdom | April 25, 2011 | PRC |
| 46 | Dover Raceway | Dover | England | United Kingdom | April 25, 2011 | DO |
| 47 | Stoke Stadium | Stoke on Trent | England | United Kingdom | March 30, 2013 | DO |
| 48 | Thruxton Circuit | Thruxton | England | United Kingdom | March 30, 2013 | PRC |
| 49 | Aldershot Raceway | Aldershot | England | United Kingdom | March 31, 2013 | PO |
| 50 | Brands Hatch | Fawkham | England | United Kingdom | March 31, 2013 | PRC |
| 51 | Netherbridge | Launceston | England | United Kingdom | April 1, 2013 | DO |
| 52 | Smeatharpe Stadium | Smeatharpe | England | United Kingdom | April 1, 2013 | PO |
| 53 | Rockingham Motor Speedway | Northhamptonshire | England | United Kingdom | May 28, 2016 | PRC |
| 54 | Trent Raceway | Burton on Trent | England | United Kingdom | May 29, 2016 | DO |
| 55 | Mallory Park | Kirby Mallory | England | United Kingdom | May 29, 2016 | PRC |
| 56 | Crudginton Raceway | Crudgington | England | United Kingdom | May 30, 2016 | DO |
| | | | | | | |
| --- | --- | --- | --- | --- | --- | --- |
| # | TRACK | CITY | | COUNTRY | DATE | TRACK TYPE |
| 1 | Onchan Raceway | Onchan | Isle of Mann | United Kingdom | July 31, 2000 | PO |
| | | | | | | |
| --- | --- | --- | --- | --- | --- | --- |
| # | TRACK | CITY | | COUNTRY | DATE | TRACK TYPE |
| 1 | Ballymena Raceway | Ballymena | Northern Ireland | United Kingdom | April 14, 2006 | PO |
| 2 | Tullyroan Oval | Dungannon | Northern Ireland | United Kingdom | March 26, 2016 | PO |
| 3 | Nutt's Corner Raceway | Crumlin | Northern Ireland | United Kingdom | March 27, 2016 | PO |
| 4 | Aghadowey Oval | Coleraine | Northern Ireland | United Kingdom | March 28, 2016 | PO |
| | | | | | | |
| --- | --- | --- | --- | --- | --- | --- |
| # | TRACK | CITY | | COUNTRY | DATE | TRACK TYPE |
| 1 | Cowdenbeath Racewall | Cowdenbeath | Scotland | United Kingdom | August 5, 2000 | PO |
| | | | | | | |
| --- | --- | --- | --- | --- | --- | --- |
| # | TRACK | CITY | | COUNTRY | DATE | TRACK TYPE |
| 1 | Anglesey Circuit | Ty Croes | Wales | United Kingdom | April 22, 2011 | PRC |
Greetings from all points in England
PEOPLE/TRAVEL NEWS
I first started going to England for trackchasing back in 1999. The trip I have just completed in my fifth visit across the pond in the past seven years. I do not want anyone to get the misimpression that I only go here for racing.
Carol, the kids and I have spent several vacations in the United Kingdom. We have had the opportunity to experience London theatre, see Big Ben and all the other tourist activities. We even traded our timeshare once for a week's stay in the English countryside, which was great. Son, J.J., lived in London for a year and a half. Therefore, the Lewis family has strong ties to the U.K. and I am guessing (although I have never taken the time to research it) that our family name is Welsh.
However, this trip is not about seeing the typical sights in England. This trip is about trackchasing in England. The Easter holiday is good timing for such a trip for several reasons. First, this is a four-day holiday in England that means more tracks will be racing. Secondly, Carol often visits her parents in New Mexico over Easter. Being the loving husband I am, I think it's important that she can spend some quality time with my in-laws without me (this is my description of it anyway). Finally, there is not much racing activity in the United States during the Easter weekend.
With all of these factors going for me, I began planning this trip more than two months ago. Believe it or not, there is a ton of planning required to make the trip a trackchasing piece of art.
The first item of business was to get a reasonable airfare and schedule for the trip. It is not cheap to fly to Europe, even when traveling in the non-peak months of the year. Airfare was right around $700. The hidden plus to that price is that with my American Airlines Platinum status, I earn enough miles for a free domestic ticket to be used on another trip.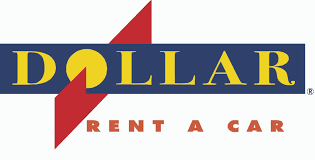 The next item of business was to get a rental car. I found a car from Dollar Rental Car at 24 pounds a day. Right now one British pound equals about two U.S. dollars. That meant I would be paying about $48 a day for my rental car. That is about twice what I normally pay in the U.S. I learned, again, that just about everything I bought in England cost about twice what I would pay back in the states. I could have saved about 50% on the car if I had been willing to rent a stick shift car. Considering I would be driving on the opposite side of the road to what I am accustomed too and that I would be driving a right side steer car, the idea of also shifting gears as we careened around the English roundabouts, seemed like a bit much. An automatic transmission is was.
Now that the airfare and rental car reservations were behind me, it was time to plan where I would be driving my rental car. Coming into this trip, I had already been to 28 tracks in the U.K. That knocked those tracks off the potential list of new track possibilities. By checking websites, I came up with a plan to see eight tracks over the four-day trip.
I use the English version of AAA, called AA, website for travel directions. If you are planning a driving trip check out this site: http://www.theaa.com/travelwatch/inc/planner_places_redirect.jsp, this site will give complete driving directions from point A to point B.
One of the greatest things about English racing is that events are rarely canceled by inclement weather. I have now been to 36 straight tracks and none have never been postponed even though had the English weather been the same in the states about half the tracks would have canceled.
When I know the tracks will not cancel, I can make a hotel reservation without fear. In the U.S., I can't make a hotel reservation in advance when I'm trackchasing. If I did it would "lock me in" to a certain location for the entire evening. A trackchaser has to be flexible. If the planned track rains out at 6 p.m. it just might be necessary to make a U-turn and drive 200 miles in some other direction to visit a track where the weather is better. I almost never make a reservation in advance because of this need for flexibility.
I was able to find the Travelodge chain of hotels for England. Many of their hotels are located in "Welcome Breaks" (aka rest stops) along British motorways (aka interstates). I would need to stay in four different hotels on four different nights. I was able to book the hotels at an average cost of about $75 per night. In England, that's not a bad rate for a hotel that might cost $40-50 in the U.S.
Let me make a brief comment about Welcome Breaks along British motorways. These places are really convenient for the traveler. A Welcome Break always has a petrol station and sometimes a hotel. A Welcome Break is also sort of a mini-shopping center. They will normally have one fast food restaurant (KFC, Burger King, McDonald's) as well as a sit down restaurant. There's a convenience store with snacks, gifts, music, etc., as well as slot machines, video arcades and more. These Welcome Breaks are placed every 30-50 miles along the road. They are so far superior to rest areas on American interstates it's not really fair to mention them in the same sentence.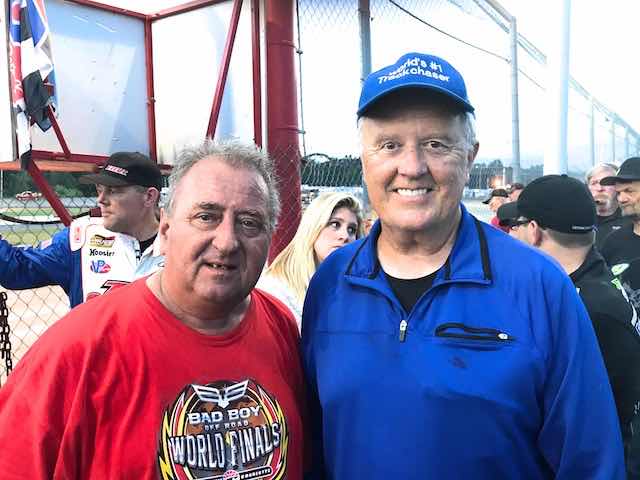 I'd be remiss if I didn't mention the "dirty dozen" of U.K. friends who helped me plan the trip. I got input from Colin H., Paul H, Rick Y. (above left), Roland V., Colin C., Dave C, Spike R. and many others. I hope I didn't leave anyone out. Thanks, guys, you made the trip all the better.
Now I had an airplane ticket, rental car, trackchasing plan, driving plan and hotel reservations. What else did I need? How about a trackchasing companion? Of course, Carol is the best racing buddy a guy could have, but she wasn't available for this trip.
I was lucky to make arrangements with P.J. Hollebrand (above with U.K. friend Colin Herridge) of Webster, New York to come along for the ride. P.J. ranks just one spot behind me in the worldwide trackchaser standings in 8th place.
P.J. comes from a very rich racing background. He and his family owned a NASCAR champion race team back in the 70s and traveled all over the east coast to more than 100 races each year. Their driver, Jerry Cook, is now in the NASCAR Hall of Fame. Today, P.J. is a letter carrier for the U.S. post office and also owns and operates one of the leading racecar collectibles businesses along the east coast.
When you spend four full days within less than 10 feet of one individual, you get to know them pretty well. All I can say about P.J. is that he is one nice guy. If everyone were like P.J., we'd have a much better world. Now I know most of P.J.'s innermost secrets, both trackchasing and non-trackchasing, but I am sworn to secrecy so no matter how much I am paid I can never share what I know.
Of course, P.J. entered the trip with the normal (don't know if it is more inherited or more from the environment) east coast skepticism. This is a common foible from folks of this area. Comments such as "Are you sure they never cancel?", "Is there really enough time to get all of these tracks in?" etc. are common symptoms. Of course, in addition to dealing with east coast trackchasers, I must deal on a weekly basis with east coasters such as Lenny Miller and Jimmy Shapiro at the golf club so I have come to know what to expect. I just keep reminding myself that they don't mean anything by it, that's just the way they grew up.
I'll let P.J. tell you if any of the tracks canceled, if we had time to make our complete race plan or if any other perceived catastrophic event, real or imagined, occurred. All I can say is that it was a pleasure to go trackchasing with P.J. Hollebrand.
Flying to the U.K. always presents a challenge because of the time change. The U.K. is eight hours ahead of Pacific Time. P.J. and I met up in Chicago. From there we flew to London's Heathrow Airport to start our day. We landed at 7 a.m. (11 p.m. Pacific). It was now time to START my day, but it was 11 p.m. my time back home!
No one said trackchasing would be easy. My first stop in the London Airport was to get my cell phone working in Europe. The last time I bought a cell phone, I made sure it had GSM capability that would allow me to use it in Europe. A simple purchase of a "SIM" card gave me a new phone number for my U.K. stay. This phone strategy would end up paying huge dividends during the trip.
P.J. and I would get to meet up with several of the U.K. race fans and trackchasers. The first folks we met up with at our first track, Ringwood Raceway, were Spike (Steve) Rixon and his lovely accomplice, Linda. Spike and Linda were operating the track merchandise stand at Ringwood and doing a brisk business.
Spike and Linda surprised us with a beautiful memento of our trackchasing trip. They gave P.J. and me each a lovely Lucite piece with the names of each of the eight tracks we had on our trackchasing plan encased with the British flag. I will value this custom gift forever and it will have a place with my most valuable artifacts. Thank you very much, Spike and Linda. What you did was very thoughtful indeed. I also learned of the somewhat unusual occupation that both Spike and Linda share in their civilian lives. Any Yanks care to guess what that might be?
We also had the opportunity to meet and talk with Paul Huggett and his wife Stella (above). Paul is the Associate Editor of the glossy racing magazine, Short Circuit. Both he and Stella are former race drivers and Stella is a former autograss champion. Paul had a lot to say about both the racing and political landscape. I very much enjoyed our conversation. We saw Colin Casserly taking photos from the Ringwood infield but unfortunately did not get a chance to say hi in person.
Our second track of the day took us to the Wheels Raceway in Birmingham. Dave Carter, a long-time reader of the Trackchaser Report, works in race control at the track. Dave had arranged for complimentary admission for P.J. and me. That was a very nice gesture on Dave's part. Thank you! I got to meet Dave up in the control tower and he also arranged for a great interview with the announcer and meeting with the track promoter.
As we continued on the trackchasing trip other tracks gave us free admission, programs, racing magazines and recognition. Just before going to bed on Saturday night, I picked up a text message on my cell phone. It was from Colin Herridge. He was reminding us that British Summer time (aka Daylight Savings Time) would take effect overnight. Had we not gotten that message, we might have missed the action at our first Sunday track.
The event at Yarmouth was special. Please make sure you read about it in the Yarmouth track section. For the first several races of the trip, P.J. was content to operate behind the camera while I took the point in sharing the trackchasing story with as many people as possible via track interviews and personal meetings.
By the time we reached Yarmouth on Easter Sunday, it was time for P.J. to take what he had learned and go in front of an estimated 2,000 people. The occasion was P.J.'s 800th-lifetime track and he did a great job in a personal interview with the track commentator, Jim Gregory.
Our last race day, Monday, had us meeting up with the aforementioned and certainly famous Colin Herridge. Colin joined us for the Grove Farm autograss program and then led us over to the Grimley Raceway banger fixture. These two races raised Colin's U.K. total of tracks to 100. Congratulations Colin on reaching the century mark. Thanks also for your heads up during the trip via your text messages. Good luck following May 13 and again, Happy Birthday!
Just a couple of things to wrap up the "People/Travel" section of this report. First, petrol (aka gasoline) is expensive by American standards. In the U.K. petrol goes from between $6.00 and $6.50 per gallon. Next time you fill up for gasoline in the U.S. don't worry too much that it's costing you about $2 per gallon. We drove nearly 1,000 miles on the trip. We only filled up twice. However, when we did fill-up, a tank of cost $84 the first time and $96 the second time! Our French Renault Megane, in addition to looking like Gary Balough's outlawed Lincoln, got more than 37 miles per gallon. It also had a credit card shaped key and a push-button on and off button for the engine!
This trip was pretty much driving, eating, trackchasing and sleeping. We did have a complete afternoon to tour Oxford, England home of the very famous university (above). We had a very delightful lunch in an outdoor café where P.J. and I dined on marinated garlic cloves before our Italian lunch was served.
P.J. hosted our Easter Sunday supper at a very quaint restaurant a few miles from the Yarmouth track. P.J.'s three pork chops were huge and I enjoyed a delicious steak dinner. I was able to introduce P.J. to the fine world of crème brulee, which we enjoyed for dessert.
Finally, on our last evening at the Reading Travelodge, we asked the clerk if there was a local English pub where we could share our last supper. Recall, now that the Travelodge is located in a Welcome Break along the interstate in a relatively remote area. The clerk told us the pub was just a 10-minute walk or so from the hotel, although it might be a "little dark" on the walk back to the hotel after eating.
This was one of our wilder adventures of the entire trip. It was nearly dark when we began our walking journey for some English pub food. First, we had to walk through what seemed like a garbage dump. We then came upon a two-lane road with a surprising amount of vehicular traffic. We had to walk along this curving road for almost two miles. There were no sidewalks and each time a car came by we had to step into the bushes. I could only imagine the hotel clerk being on his cell phone to his buddies waiting in these bushes to remove what few valuables we had (Editor's note: I can think "East Coast" when I have too).
We finally made it to the restaurant where P.J. enjoyed a traditional fish and chips dinner. The walk back to the hotel in total darkness with right out of Laurel and Hardy. With the cars driving on the opposite side of the road from what we were used too, total darkness and only wet underbrush to hop into to avoid becoming a flattened bug, we worried the calories off.
On Tuesday morning, we returned our car to the Sheraton Heathrow Hotel drop location. From that point, we upgraded to having a private driver take us to the airport rather than riding a public bus as we had done at the beginning of the trip. Because P.J. had picked his travel partner wisely, he was seen bypassing the long line of harried coach passengers and checking in at the first-class desk. Shortly P.J. was leaning back in a leather chair in the American Airlines Admirals Club. After a couple of drinks with shortbread cookies, we parted ways for our respective homes back across that big old pond.
An outstanding time was had by all. Thanks to P.J. for being a great trackchasing companion. Thanks to our U.K. friends for helping make the trip so much more enjoyable and thanks to readers of the Trackchasing Report for coming along on this word picture.
RACE TRACK NEWS:
RINGWOOD RACEWAY #817– RINGWOOD, ENGLAND
| | | | | | |
| --- | --- | --- | --- | --- | --- |
| TRACK | CITY | | COUNTRY | DATE | TRACK TYPE |
| Ringwood Raceway | Ringwood | England | United Kingdom | March 25, 2005 | PO |
We arrived at Ringwood exactly at the 2 p.m. start time. I had left home at 4:30 a.m. Pacific time and was arriving at 4 a.m. Pacific time exactly 23.5 hours later. I think I slept about 2 hours during this period and had to stay up an additional eight hours to watch the race and get to our first night's hotel.
The Ringwood Raceway was one of the best racing venues from a facilities point of view of any we saw on the trip. Directions to the track were very well signposted (American tracks could learn a lesson here). We were somewhat surprised at the 12-pound (as in British pounds) admission price. That is about $24 U.S. with an exchange rate of one British pound for two U.S. dollars. It would not be the first time we would be shocked and dismayed, yet happy to be on the trip, during our visit.
This is what was printed about the beginning of the Ringwood Raceway in a local piece, "The first cars to compete on the new Speedway track were the Midget racers on August 20th, 1950. Four years later when the sport of Stock Car Racing first arrived in England, from France via the USA on Good Friday 1954 at New Cross Stadium in London. During the remainder of the 1954 season, the new sport spread like wildfire across the UK and events were held in every available stadium, as well as a few farmers' fields, Ringwood staged its first official meeting during October. The 10,000 people that did manage to see those first races that day were the lucky ones, many thousands of other prospective viewers never arrived at the Stadium…they were caught in miles of bumper to bonnet queues of traffic that clogged all the approach roads!"
During 1958, the track surface was tarmacked, and now enters the record books as the longest running tarmac oval in the UK. In fact, the only other Stadium still running as long as Ringwood, on a continuous basis, is Coventry."
Today there was a large crowd on hand. The weather was mostly sunny with a temperature of about 55, which made for a nice afternoon.
There were four formulae (classes) racing. These included the Formula 2 stock cars, stock rods, saloon stocks (P.J.'s favorite and one of mine) and vintage cars. The car counts we experienced at each of our eight tracks dwarfed those of their American counterparts. There were about 60 F2 stock cars, 35 hot rods, 30 saloon stocks and about a dozen vintage cars.
The formulae were handicapped for each race. Cars are staggered at the start and don't all cross the starting line at the same time (similar to outlawed west coast off-road racing – but I will leave that discussion for a later time). The slower cars start up front (also different from the track's American cousins…..and better). The cars have their roofs painted based upon their grading. The slowest cars have white roofs, followed by yellow, blue and red. The "superstars" start behind the red-roofed cars. Superstars have red roofs and flashing lights on their roofs and/or wings.
The seating was in the form of poured concrete "steps" that you could sit on. P.J. and I sat on three-legged collapsible golf stools. They were light to carry and very effective. The program ran smoothly. There was no interval (intermission – again beating their American cousins), very few yellow flags (continuing to beat their American counterparts!) and they started on time (now beginning to smother those damned Yanks). There were about five "corner" flagmen stationed around the oval. If a car spun and came to a stop on the track, a corner yellow was thrown but the overall race was not stopped.
The drawbacks I noted were that many of the audio speakers didn't work well. The announcer sounded good on the few speakers that worked but overall the sound system was a disappointment. This nullified the effect of his trackchaser mention. The track could have used a lap counter. Surprisingly, there was no admission to the pit area from the grandstand. In my entire 36 U.K. racing venues, this is a first. One person did tell me this limitation was not being enforced but we didn't push the idea of getting into the pits.
We stayed for the entire program from start to finish, as this was our only location to visit on Good Friday. Heat races started some 25 cars and ran 15-20 laps. The action was close in all classes and it was an excellent beginning to the trip.
WHEELS RACEWAY #818– BIRMINGHAM, ENGLAND
| | | | | | |
| --- | --- | --- | --- | --- | --- |
| TRACK | CITY | | COUNTRY | DATE | TRACK TYPE |
| Wheels Raceway | Birmingham | England | United Kingdom | March 26, 2005 | PO |
This might have been my favorite track of the trip. There were three formulae racing including Lightning Rods, 2.0-liter bangers and Incarods. The racetrack facility itself is a bit rundown. This track, like many others, has a pace car. What's most unusual about this pace car is that the pace car driver leads the racecars out of the turn at full speed and with the racecars only one-car length behind the pace car! At the very last moment, the pace car pulls into the infield and the race is on. Most of the racecars have the driver's name in huge block letters printed across the top of their windscreen. This is a helpful touch that makes everything a bit more fan-friendly.
The track sits on a hill and offers a city lights view of the second-largest city in England, Birmingham. This was P.J.'s first opportunity to see the banger formulae, one of my all-time favorites. The bangers did not disappoint. They delivered some horrific crashes. We were sitting in the turn just a few feet from the track's racing surface. In banger racing, full contact is encouraged. The fans love it when one driver wipes out another. The worst crash happened when one car, at the mid-point in the straightaway, rammed into a car and kept pushing until both cars crashed into the first turn wall. We guessed they were both running about 60 M.P.H. at impact. In banger racing, this is called a "follow-in". This maneuver is supposed to be illegal. The pushing car is supposed to let up before the first car makes contact with the wall. If the pushing car does let off the gas, the first car has some recoil from its impact with the wall. That didn't happen here so the first car's front end collapsed after hitting the wall and the rear end of the car collapsed from the force of the pushing car. That didn't leave much room for the driver of the first car, whose vehicle was now about 5 feet long!
Perfectly fine.
I had an excellent interview with the track's announcer. He was very interested in my telling the crowd about our trackchasing hobby. P.J. got it all on video for me. The announcer allowed that trackchasing "was perfectly fine" and that traveling all over the world to these tracks is "brilliant". I couldn't agree more.
Following the interview, I had the opportunity to talk with track promoter, Philip Bond. Philip attends the promoter's meetings in both Reno and Daytona Beach. That surprised me a bit since I didn't know foreign promoters went to these meetings. He is also the promoter at the Hednesford and North Hampton tracks, which I had seen on previous visits.
Philip knows the Deerys of Rockford Speedway and John McCarns, former ARTGO promoter. He also told me he collaborated with Allan Brown to get some English tracks inserted into the National Speedway Directory a few years ago. Mr. Bond surmised that he "must not have bought enough books" because the U.K. insertions were eliminated the next year.
Mr. Bond told me that racecar drivers do not have to pay any track entry fees since they were the "entertainers". They also get two free tickets to each event and a fully paid insurance program. He told me track insurance costs about 25% as much as it does in the United States for a similar race program. Apparently, this is due to our lawsuit-happy American consumer.
We stayed for the entire 10-event program, as this is also our only event of the day. It was an enjoyable event, on a cold evening. I thanked Dave Carter and Philip Bond for making it a special evening. I don't know if I was talking to commentator, Mark Bond, or Jonathan Palmer, but whichever commentator I got did one of the better jobs of making the hobby sound interesting of the more than 100 track interviews I have had.
BOILING WELLS FARM #819– SLEAFORD, ENGLAND
| | | | | | |
| --- | --- | --- | --- | --- | --- |
| TRACK | CITY | | COUNTRY | DATE | TRACK TYPE |
| Boiling Wells Farm | Sleaford | England | United Kingdom | March 27, 2005 | DO |
Our first event on Easter Sunday was an 11 a.m. Autograss race event. The word, "Autograss" makes it sound like the cars were racing on grass. They weren't. They were racing on a permanent track in a large farmer's field at the Boiling Wells Farm. This was P.J.'s first autograss event. I got a kick out of seeing his reaction to each of his first time U.K. racing experiences.
As a veteran European autograss racer (my words), I especially enjoy the autograss events. New readers may not know that I made my competitive racing debut at the Hilltop Raceway in Tirley, England back in 2000. Of course, videos of my race are available for a handsome fee.
Admission to today's event was a mere 5 pounds. We estimated there were between 150 and 200 racers on hand. There were 10-12 classes. Each heat of the 36-race program started 8-9 cars. The cars all start side by side. When the green flag drops, each driver hits the gas and they are off for what is normally a five-lap race.
The course today was a flat nearly half-mile oval. This was the longest autograss track I have seen. There are virtually no yellow flags and each race only takes 2-3 minutes. In an hour, you can see 12-15 races.
This is the sixth and final year of racing at the Boiling Hills Farm. There are plans for a new venue near Newark. The sanctioning group is in final talks with the local council and farmer to get the new track going.
Everyone we met during our entire U.K trip has been overly friendly. P.J. and I each ordered our breakfast from the track caterer. P.J. was given a free sample of a French fry with curry but declined this culinary specialty. The food server noticed we were Americans and graciously gave each of us a 2005 National Fixture list for all tracks (about 50) that are members of the National Autograss Sports Association.
On the way out, I stopped at the press box to say hello to the track commentator. If you imagine an ice-fishing hut, you will have a rough idea of what the "press box" looked like. I talked with "Dave" who had emailed me some information about today's event. We talked briefly over the P.A. The track secretary then gave me two copies of the Supergrass magazine, which is the official magazine of the British Autograss Series. I kept the one with the photograph of the "tits r us!" banner which was supplemented with four healthy young ladies holding the aforementioned banner.
SNETTERTON CIRCUIT #820– SNETTERTON, ENGLAND
| | | | | | |
| --- | --- | --- | --- | --- | --- |
| TRACK | CITY | | COUNTRY | DATE | TRACK TYPE |
| Snetterton Circuit | Snetterton | England | United Kingdom | March 27, 2005 | PRC |
In mid-afternoon, we found ourselves at the first road course venue of the trip. Racing was scheduled to start at 1:15 p.m. and continue until to almost 6 p.m. The first race meeting at Snetterton was arranged in 1951 by the Aston Martin Owner's Club. The track had been cobbled together from a network of runways, which formed the wartime base of the 96th US Air Force Bomber Group.
The circuit configuration has changed greatly since then, shortening a lap to just under two miles, but the layout still includes two of the longest, fastest straights in the UK, linked by quick corners and a couple of mind-concentrating chicanes.
It was cold and sprinkling rain from time to time. We initially pulled into the nearby flea market thinking we had reached the track. We quickly corrected our mistake and paid the surprisingly high 12-pound admission price.
This was a road course where a spectator could see very little of the actual racing. Therefore, to entertain ourselves, I began P.J.'s "Introduction to the Media 101" training course. P.J. would soon come under the microscope of the media glare. I wanted him to be prepared.
We approached the media center and began a discussion with the elderly man at the desk. In no time, we had talked out way into a full tour of the second floor V.I.P. media center. This was a great place to take pictures from and relax. Our tour guide also was proud to explain the beginnings of the Snetterton Circuit and its tie-in with World War II.
Whenever I have the opportunity to speak with locals about their feelings on the issues of the day, I take that opportunity. Our private tour guide was a farmer when not helping out at Snetterton. I asked him what he thought the feeling of the English public was toward our involvement in Iraq. His reply was "some and some". Some people thought it was a good idea and some didn't.
He's a grain farmer and is very much disappointed in Prime Minister Tony Blair. Seems Mr. Blair will not support the addition of grain to petrol like the one we have in the U.S. Suffice it to say, that our farmer friend will not be voting for Tony Blair in the upcoming election. In America, a common phrase is "breakfast, lunch and dinner". Our guide used a similar phrase, but changed it just a bit to, "breakfast, lunch and tea".
We watched a few races from different vantage points around the track. You could see so little that this was probably my least favorite track of the trip. We were only 30 miles from our 7 p.m. Sunday venue, so after we could no longer stand the cold we headed out for a very nice Easter dinner.
GREAT YARMOUTH STADIUM #821 – YARMOUTH, ENGLAND
| | | | | | |
| --- | --- | --- | --- | --- | --- |
| TRACK | CITY | | COUNTRY | DATE | TRACK TYPE |
| Great Yarmouth Stadium  | Yarmouth | England | United Kingdom | March 27, 2005 | PF8 |
The highlight of this evening's show was seeing P.J. attend his 800th-lifetime track. When anyone sees this many tracks, they should be properly recognized and P.J. was. I had written to tell the track we were coming. I asked about starting times, directions and the like. I would never ask that we be given free tickets but occasionally the track does offer complimentary admission. That was the case tonight. Of course, as a retired pensioner living on a small fixed income the track's generosity was much appreciated.
Back in the year 2000, I met the track commentator, Jim Gregory. Jim invited me down to the track then for an interview in front of the summertime crowd. Even though it was summer, it is always cool at Yarmouth since it faces the North Sea on the eastern edge of England.
Jim had kidded me about wearing "golfing trousers" (shorts) to the event and said I looked like a typical American. During that trip, I was off to play the Royal Lytham and St. Anne's Golf Course, a frequent British Open venue. Jim reminded everyone this must be an enviable lifestyle if one can get it, and of course, it is.
I had ascended the death-defying catwalk to enter the third floor press box. P.J. declined the offer sighting a "fear of ladders". During my meeting with the commentator, I reminded him that this was a very special evening for P.J. with regard to his 800th lifetime new track.
Later during the evening P.J. and I were invited down to the track's racing surface for an interview. Before the interview could start, I had to pick a winner of a brand new car out of a large bucket of hopeful entries. Following a brief reunion interview where Jim Gardner reminded the crowd that I had visited Yarmouth in 2000, it was time for the spotlight to shine on only a minorly reluctant P.J. Hollebrand.
Before the interview with P.J. ended, the flashbulbs were popping and the large crowd was cheering and giving P.J. a standing ovation. I even got in a picture of the two of them having a very happy interview on such a momentous occasion. The timing of P.J.'s media schooling at Snetterton could not come at a better point as he represented all worldwide trackchasers very well indeed. By the way, this was P.J.'s first ever trackchasing media interview.
The racing at Yarmouth was very good. This facility also functions as a dog-racing track for three days a week. That means they have a nicely heated indoor grandstand and other amenities. One of the most unusual luxuries, for a short track, was the three flat screen TV monitors that broadcast the racing action on a live time basis. The track scoreboard kept track of the first six cars and recorded car numbers up to three digits.
There were several formulae including rookie bangers, mini-stox, legends (that's what I called them) and figure of eight racing. P.J. got to count the Yarmouth oval and figure eight tracks (numbers 800 and 801), while I added the figure of 8 track for my 821st new track.
The first race was a 24-car, 18-lap heat race. I would estimate that 90% of the feature events in the U.S. do not start 24 cars. I would also estimate that 50% or more of U.S. features do not run 18 laps or more in length. This is just an example of the car count and entertainment value of English racing. It's going to be tough to go back to U.S. racing with 4-6 car heat races for six laps that have 2-3 caution flags each.
The figure of 8 race was one of the best I have seen anywhere. First, they started 33 cars. Secondly, no one backed off at the "X" as is commonly done in the states. There were about three high-speed T-bone crashes. These were some of the hardest hits I have seen in figure 8 racing. There were no yellow or red flags following these hits, they just kept on racing. Nobody but England does it this way. Good on them!
I would like to see the P.A. system be a little stronger at some points around the track. We viewed the action are the start/finish line at an elevation about the same as the track's elevation. This didn't give us a great view, but it kept us in from the cold.
There is not a short track in America that would have run on a night like tonight. It was about 45 degrees, very windy and rained off and on. They don't cancel oval events, or virtually any events, for that matter because of weather, (U.K. beats U.S. again). I have now been to 36 U.K. tracks and have never had one track cancel the program. That's a pretty good record considering it rains so much in England. Maybe that's why Yarmouth had a large crowd on a raw weather night because the fans knew they could come to the track and not worry about the promoter canceling.
It was a special night at Yarmouth. I wish all of you reading this could have been there to see P.J. receiving his well-deserved recognition.
THE GROVE FARM #822 – MONKLAND, ENGLAND
| | | | | | |
| --- | --- | --- | --- | --- | --- |
| TRACK | CITY | | COUNTRY | DATE | TRACK TYPE |
| Grove Farm | Monkland | England | United Kingdom | March 28, 2005 | DO |
On the Bank Holiday Monday, we found ourselves at another autograss morning event. This meeting also had a large number of cars just like Boiling Hills Farm did. We estimated about 150 racing machines.
Admission was 5 pounds. The track was about four-tenths of a mile in distance over its oval course. They were out of complimentary programs when we arrived. The track itself had a significant slope to it. Turns three and four were probably 30 feet lower in elevation than turns one and two.
A highlight of the day was having the now-famous Colin Herridge meet us at the track. Colin lives about 40 miles north of London and is a frequent contributor to the trackchaser email group. The three of us chatted in the pit area while the autograss racers went at it on a sunny and relatively warm day. We were a bit worn out from the constant pace we have been maintaining so after seeing virtually the entire 150 cars race we headed out to the Grimley Raceway.
GRIMLEY RACEWAY #823- GRIMLEY, ENGLAND
| | | | | | |
| --- | --- | --- | --- | --- | --- |
| TRACK | CITY | | COUNTRY | DATE | TRACK TYPE |
| Grimley Raceway | Grimley | England | United Kingdom | March 28, 2005 | PO |
The Grimley Raceway was only about 30 miles from the autograss track we had just left. We agreed to follow Mr. Herridge through the English countryside at what turned out to be a rapid pace. Colin's Vauxhall handled the curving up and down terrain like a champ and our French Renault Mirage was not far behind. I only heard P.J. gasp for air a time or two and mutter something about how we might be driving too fast. Fortunately, the Dollar Rental Car Company did not charge me for the fingernail impressions that P.J. made in the passenger side armrest!
The Grimley Raceway is a very rural tarmac oval. P.J. was treated to the Randy Lewis method of getting V.I.P. parking in the soggy, tree-lined nearly full grass and mud parking lot. He said we had the "Donald Trump" parking space. That's all I need is to stir up those who feel I am the Donald Trump of trackchasing. Remember, this was 2005!
Admission was 7 pounds. A race program cost an additional one-pound. There was not a whole lot of good going on at this track. First, the P.A. system either didn't work or was rarely used. We really couldn't tell what was going on. Secondly, there was a delay between each race like no other we had seen on the trip. Finally, the car counts were the lowest of any track we had seen. Was the Grimley promoter trained in America?
Some of the banger racing wasn't too bad. The outlaw Formula 2 stock cars could muster only four machines. I will say the double cheeseburger I had was very tasty. Colin, P.J. and I all enjoyed an ice cream treat. I offered P.J. some "candy floss" aka cotton candy but he declined.
There was absolutely no formal seating at the track. The lion's share of the crowd sat on a banked grassy hillside along the backstretch. The very muddy pit area was housed just beyond the front stretch and to the starter's right.
The formula two stock cars allow for full contact. That means it's OK to push a driver who might be ahead of you out of the way. In the formula two feature event, the second-place driver conveniently punted the leader into the third turn wall on the last lap and went on to win. In the U.S., there would have been a major confrontation. Here it's all accepted as the way to do business.
Soon thereafter, P.J. and I parted company with Colin. It was great seeing you buddy and we'll look forward to the next time.
CASTLE COMBE CIRCUIT #824 – CASTLE COMBE, ENGLAND
| | | | | | |
| --- | --- | --- | --- | --- | --- |
| TRACK | CITY | | COUNTRY | DATE | TRACK TYPE |
| Castle Combe Circuit | Castle Combe | England | United Kingdom | March 28, 2005 | PRC |
The drive to the Castle Combe Circuit was about 80 miles. I'll admit I was starting to drag at this point. I perked up a bit when I saw an "R. Lewis & Company LTD" truck parked alongside the road. Seems like "R. Lewis" is an electrical engineer. I plan to check out the company's website at www.rlewis.co.uk to see what this fellow's first name is.
We arrived with three full races still remaining on the program. Fortunately, they were no longer charging admission. We ended up paying 41 pounds ($82) for our nine-track (nine tracks for P.J.) entries. That wasn't too bad.
Here's some background on the Castle Combe Circuit:
Castle Combe Circuit opened just 18 months after Silverstone in the summer of 1950, making it one of the longest established circuits in the UK. Until 1999, the circuit followed its original layout, around the perimeter of the old airbase. In that first year, a young Stirling Moss won a race and over the next few years, names like Mike Hawthorn, Colin Chapman, Les Leston, Roy Salvadori and John Surtees thrilled huge crowds.
By the '60s, several planning constraints had seen the circuit become run down and although the old Brands Hatch company, Motor Circuit Developments tried hard to develop meetings in the early '70s with Formula 5000 and other major events, planning problems prevented long term development. However, in 1976, the circuit lease was obtained by the current owners, and the long road to developing the circuit as a modern national racing venue began. Nigel Mansell, Ayrton Senna, and David Coulthard all won races in the '70s and '80s, and by the '90s, the circuit hosted rounds of most of the national championships.
Today, the circuit boasts modern facilities for competitors and spectators, and the resurfaced and now reshaped circuit providing what is generally recognized as the closest circuit racing in British Motorsport.
Castle Combe Sporting Highlights:
Circuit opens. Stirling Moss wins 2.5-liter race
1955  Last F1 race in Wiltshire. Harry Schell wins in Vanwall
1965  First 100mph lap. Chris summers in Lotus 24 Chevy
1971  Future World Champions Alan Jones & Jody Scheckter on F3 podium
1976  Nigel Mansell wins Formula Ford race
1982  Ayrton Senna wins Formula Ford 2000 race
1995  First 2-day race meeting
1997  First 130mph lap establishes new outright lap record
1999  New corners increase circuit length to 1.85 miles
2000  Circuit celebrates 50th Year Anniversary
2001  F3 returns to Castle Combe Circuit after 25 years
We much preferred Castle Combe to Snetterton. The weather was better.   The viewing was better and the racing was better. You could actually see about 75% of the sloping somewhat oval-shaped track.
The highlight was race #6 for pre '60 European Historic Touring cars. The race was won by a Lotus Elite that averaged 73.42 M.P.H. Other historic cars in the race included: Triumph TR2, Volvo Amazon, Alvis Grey Lady (my favorite), Austin A40, Jaguar Mk7, Ford Anglia 100E, Sunbeam Rapier, Riley 1.5, Alfa Romeo Giulietta SZ, Morris Minor, Lancia Aurelia B20 GT, and an MG Magnette. These were beautiful cars and they raced hard.
We estimate we saw more than 1,000 different racecars race during our four day, eight-venue trip. The weather was better than expected. The friendliness of our U.K. hosts was outstanding. Other than a Chicago based American Airlines flight attendant we never saw anything but smiles.
This was my fifth trip to the United Kingdom for racing. I've enjoyed every one. I'll be back again.
Cheers!
Thanks for reading about my trackchasing,
Randy Lewis
The #1 trackchaser living west of the Mississippi
That's all the news that's fit to print from San Clemente where the women are strong, the men are good-looking, all of the children are above average and the real estate prices are way above average.
THE TRACKCHASER STANDINGS UPDATE:
The battle for positions that could change in the near future is as follows:
Guy Smith – 949
Jack Erdman – 869
Randy Lewis – 824
J. Hollebrand – 804
John Moore – 787
Ed Esser – 751
Planned new racetracks
On the last day of each racing trip, I will post my tentative plans for my next trip.
April 1 – Boyd Raceway, Boyd, Texas
The rest of the weekend is currently TBA
Racetracks visited in 2005
** not the first time to visit this track
Sungold Stadium aka Premier Speedway, Warrnambool, Victoria, Australia, January 1
Freedom Hall – Oval – Louisville, Kentucky, January 15
Freedom Hall – Figure 8 – Louisville, Kentucky, January 15
Southern Illinois Center, DuQuoin, Illinois, January 16
Golden Aisles Speedway, Waynesville, Georgia, February 25
Zephyrhills Antique Racecar Track, Zephyrhills, Florida, February 26
Dirt Devil's Speedway, Land O' Lakes, Florida, February 26
Ringwood Raceway, Ringwood, England, March 25
Birmingham Wheels, Birmingham, England, March 26
Boiling Hills Farm, Sleaford, England, March 27
Snetterton Circuit, Snetterton, England, March 27
**     Great Yarmouth Stadium (oval), Yarmouth, England, March 27
Great Yarmouth Stadium (Figure 8), Yarmouth, England, March 27
The Grove Farm, Monkland, England, March 28
Grimley Raceway, Grimley, England, March 28
Castle Combe Circuit, Castle Combe, England, March 28