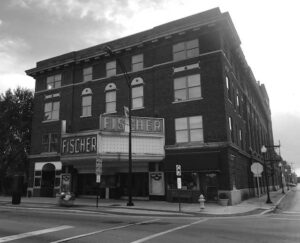 Greetings from Danville, Illinois
.
.
From the travels and adventures of the 
"World's #1 Trackchaser"
.
.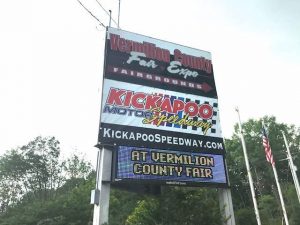 Vermillion County Speedway now known as Kickapoo Motor Speedway
Dirt oval
Lifetime Track #169
The EventVideo PlusPhotos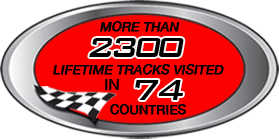 THE EVENT
I have had the opportunity to follow my trackchasing hobby all over the world. As this is written I have seen racing in 74 countries. My lifetime track total exceeds 2,300. Each and every year I will trackchase in 25-30 states.
At track #1,040 I moved into the "World's #1 Trackchasing" spot. Here's the funny thing about that. I was perfectly content to remain in about seventh place in the worldwide trackchasing standings. Then I had rotator cuff surgery, which knocked me out of golf for about six months. With no golf and time on my hands I turned up my trackchasing by a notch or two. I discovered I liked MORE trackchasing and LESS golf. It didn't take all that long to move up to the top of the world trackchasing standings at that point.
I started life as a racechaser. I morphed into a trackchaser. I don't get to go back to my "bread and butter" dirt ovals very often. I saw most of those in my first 500 new track visits. However, once in awhile I'll make a last minute surprise trip to one of the old guard. Tonight I was back in Oakwood, Illinois. I think when I first came here the town name was Danville. I was re-visiting lifetime track #169. Did I remember much from my last outing? Not really. That was more than 2,000 tracks ago!
My hobby is not only about racing. Trackchasing for me centers around three things. The racing part is pretty obvious. However of equal importance is the logistics of trackchasing and the opportunity to see the world.
I live in Southern California. The vast majority of tracks are located in the Midwest and East. It takes a good deal of logistical planning to get from where I live to where the tracks are. For the past 15 years I have traveled about 175 nights each and every year. Surprisingly to some, more than half of those overnights were not part of trackchasing.
Then there's the travel just for the fun of seeing new things. You won't want to miss my "Trackchasing Tourist Attractions" page or my "Sports Spectating Resume" page on my website at www.randylewis.org. That will give you some understanding on how important seeing the world is with my hobby.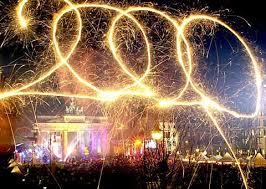 Today's adventure was one more of the 2,000 trips that have taken me up, down and around the long and dusty trackchasing trail. If you would like to see where I've been and experience those adventures here's the link: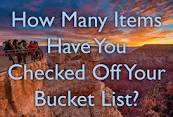 If you've got a question, comment or whatever please leave it at the bottom of this report.  It's very easy to do.  Or you can visit me on Facebook.  Thanks!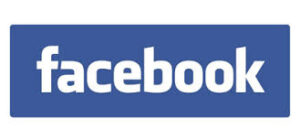 FOREWORD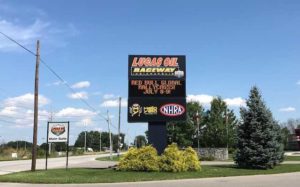 Following my afternoon racing event at the Lucas Oil Raceway, to see the Red Bull GRC group over in Indiana, I had a free Sunday evening. I wondered if I might be able to fill my dance card with some local dirt oval racing. I soon found out that I could.
There's a sanctioning body that gets together for a month-long stock car dirt oval endurance series. They call it the DIRTcar Summer Nationals Hell tour. These racers compete at about 25 different tracks over a 30-day period.  I would go there.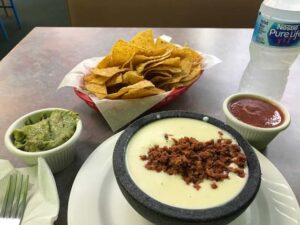 I had a little extra time before the races would begin.  I was hungry.  It was nearly supper time.  They call it "supper" back here in Illinois.  Out in California we would more likely say we were going to "dinner".  Don't matter.  I was on the hunt for some queso fundido con chorizo.  It used to be if you were looking for that dish in the midwest you were out of luck.  Not today!  I found another version of this special entree and enjoyed it.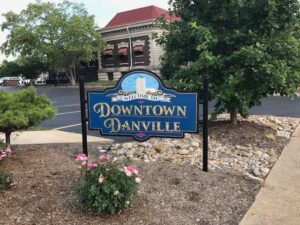 I still had not gotten my four miles of power walking in.  Although my supper location was in sort of a "dodgy" spot I locked the car and headed into downtown Danville.  It's like most downtowns in middle America.  Just about everybody has moved to the outskirts of town with Walmart.  Nevertheless, they had some pretty places where they were upgrading.
It would be interesting to see which cars showed up to race tonight.  Some cars follow the entire tour. Others pick and choose the events that pay the most money. Still more drivers attend the events closer to their homes.
Unfortunately, I am not a big fan of the Summer Nationals. The reason is pretty simple. They have time trials. Then they start the car with the fastest time on the front row of the first heat race. The winner of the heat race (usually the fast timer!) starts on the front row of the feature. It's entirely possible, and often very likely, that the fast time qualifier will win his heat race and then win the feature race from the front row. I hate to be the bearer of bad news but that's exactly what happened tonight.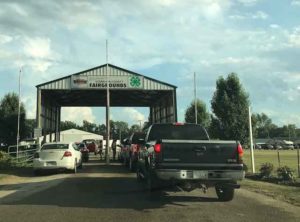 Tonight's races took place at the newly named Kickapoo Motor Speedway in Oakwood, Illinois. This was not a new track visit for me. I had a history with the racing at this track.
I hadn't seen racing in Danville/Oakwood in a very long time. I've got to be honest. I really had no firm remembrance of the racing at the Vermillion County Fairgrounds in Danville back in 1987. On that night I saw my 169th lifetime track.
I do remember getting a complimentary race program from Bill Haglund. Bill is a famous Iowa race reporter. The new track visit just before coming to Danville was at the I-55 Speedway in Pevely, Missouri. The next new track after Vermillion County was the Attala Speedway down in Kosciusko, Mississippi. Oprah Winfield is from Kosciusko. On that night down in the Mississippi Delta we won the lucky ticket drawing. Son J.J. went to the press box to collect our food prize. They asked him where he was from and then the announcer proudly told the crowd, "We have folks coming all the way from California to see our little races". Of course, that was 100% true. I told you I will likely remember the people and places long after I have forgotten what the racing was like.
THE RACING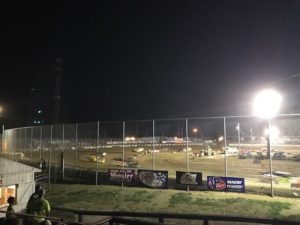 Kickapoo Motor Speedway – Oakwood, Illinois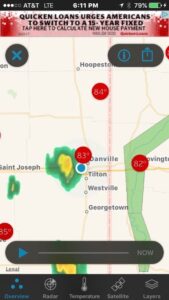 According to the track's website racing was expected to begin at 7 p.m. At 6 p.m. a very brief rainstorm moved through. The rain wasn't that heavy. It couldn't have lasted for five minutes. It barely seemed to wet the parking lot in reality.
When I give you my reviews I like to be as positive as I possibly can. I also try to stick to the facts. Of course I'll have my opinions but I will always offer facts to back up whatever point of view I may have. I'll do that in this report.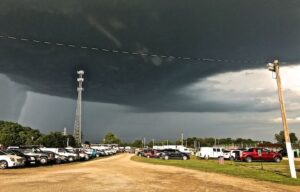 I don't think the water from the brief rain episode (the clouds made the storm look like an F5 tornado!) was much more than a lap around the track with the water truck in preparation for the racing. Nevertheless, the first race the night did not start until 8:30 p.m. That put them an hour and a half behind the eight ball. If anyone tries to blame the 1 1/2 hour delay on the rainstorm I will strongly dispute that.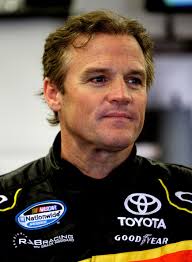 Tonight there were 22 DIRTcar late model stock cars competing. The modified group, which featured nationally known Kenny Wallace, had about 20 competitors. They also had a pure stock class, which brought around nine cars. A racing program with about 50 cars with no semi- features shouldn't take as long as it did.
Both the late models and the modifieds ran three heat races. The pure stocks ran two heats. All of the cars in all three classes automatically transferred to the main event.
The heat race order started with the pure stocks went to the late models and finished with the modifieds. The feature racing order would begin with the late models, which I thought was a GREAT idea, and then moved onto the modifieds before finishing up with the pure stocks.
Despite this being a Sunday night, when you would think most people would be going to work the next morning, they took a 30 minute intermission. I don't know if that was to sell hotdogs or not. The concession line was one of the slowest moving I've seen all year.
Remember, I'm not just ragging on these folks. It WAS Sunday night. That was a fact. They DID take a 30-minute intermission. That was a fact. I back up my criticisms with facts. The reader may or may not agree that the facts I present make for a less entertaining experience.
Let's recap. We had a program that started an hour and a half late. Then they took a 30-minute intermission. There was not a single pass for the lead, after the first lap, in any of the late-model heat races. All of the heat races were one from the first row.
Some 20 late models started the 40-lap feature. The race was a dusty affair. I was happy to have my safety goggles in place to keep most of the dirt out. However, the rest of my face got a real dusting.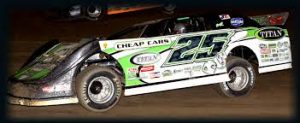 Jason Feger, a late model driver from Illinois, won his heat race from the front row. Each of the three late model heat winners had a drawing to determine their starting position in the first three spots of the feature. Jason drew #1, which would allow him to start from the pole.
Just as I had both predicted and feared Feger grabbed the lead with the green flag and never relinquished it. As a matter of fact there were no passes for position amongst the top five finishers. During the race some of the top five running drivers did drop out but there were no physical passes on the track.
I was seated next to a father and son. The son was 29 years old. They were having the time of their life with the racing.
As you know I am pretty much a veteran of the racing game. That might give my analysis a little more weight. Tonight the late models ran three heat races and a 40-lap main event. Each of the heat races was won from the front row. There was no passing for position from the top cars in the late model feature. Effectively there was not a single pass from the top five cars in any of the late-model races. Plus they had major delays, a long intermission and it was a dustbowl. Folks I'm just giving you the facts. I don't make this stuff up.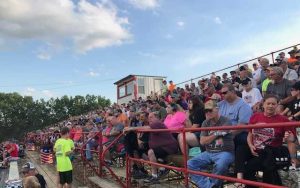 Quite a bit of the crowd left when the late-model feature was finished. I was going to stay to watch the modifieds. However, after they had two large crashes each resulting in about a 10-minute delay I bagged the modifieds and moved along with much of the crowd.
I saw the Red Bull GRC racing this afternoon over in Indianapolis. I am often critical of their events because they don't have any passing. However my beloved dirt oval racing was equally disappointing today.
They had a late start, which is common in dirt racing. It was dusty. They charged $25 a ticket and there was no passing. The concession line moved at a snail's pace. This program was as disappointing to me as the GRC racing was.
AFTER THE RACES
Following tonight's races I made the drive over to my hotel in Indianapolis. I'll head to La Porte, Indiana tomorrow night. That's the last track planned for this trip.
Good evening from Oakwood, Illinois.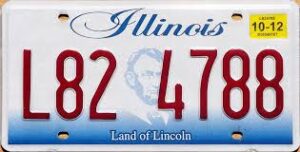 Illinois
The Illini state
I wasn't seeing a new track tonight. However, I have seen 104 tracks in my boyhood state and it took me 88 trips to Illinois to do it. I hold the #1 trackchasing spot in Illinois. I've seen 104 or more tracks in five separate states.
Thanks for reading about my trackchasing,
Randy Lewis
World's #1 Trackchaser
Peoria Old Timers Racing Club (P.O.R.C.) Hall of Fame Member
Illinois stuff: Lincoln
What it means everywhere else: The car that Matthew McConaughey didn't drive to be cool, he just did it 'cause he liked it. 
What it means in Illinois: Abraham Lincoln, the most pivotal president in the history of the United States, and Illinois native. That's why the state is home to more Abe Lincoln sites than anywhere else in the world, including the Abraham Lincoln Presidential Museum.
QUICK FACTS
LIFETIME TRACKCHASER COMPARISONS 
The three most important trackchasing comparisons to me are:
Total lifetime tracks seen
Total "trackchasing countries" seen
Lifetime National Geographic Diversity results
Total Lifetime Tracks
There are no trackchasers currently within 600 tracks of my lifetime total. Don't blame me.
Randy Lewis, San Clemente, California – 2,346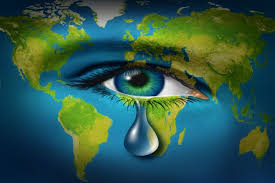 Total Trackchasing Countries
There are no trackchasers currently within 20 countries of my lifetime total.
Randy Lewis, San Clemente, California – 74
Current lifetime National Geographic Diversity results
Randy Lewis, San Clemente, California – 4.37
That's all folks! Official end of the RLR – Randy Lewis Racing Trackchaser Report
Click on the link below to see the video production from the racing action today.
Click on the link below for a photo album from today's trackchasing day.  You can view the album slide by slide or click on the "slide show" icon for a self-guided tour of today's trackchasing adventure.
A postman's holiday over in Danville, Illinois