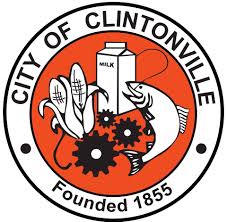 Greetings from Clintonville, Wisconsin
.
.
From the travels and adventures of the 
"World's #1 Trackchaser"
The EventVideo PlusPhotos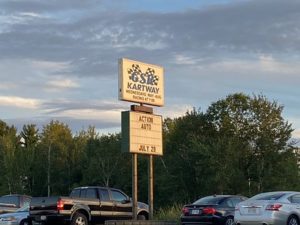 GSR Kartway
Dirt oval
 Lifetime Track #2,631
THE EVENT
Editor's note: It is absolutely true that I came to the GSR Kartway on this evening in northern Wisconsin, all the way from California, just to see TWO winged karts race. Do you think that sounds weird? I had come here one other time and the karts I was expecting to see race never showed. That meant I was actually making TWO trips to this rural location, thousands of miles from my home, to be able to count the GSR Kartway one time! Don't worry. It's what I do.
I AM A TRACKCHASER.
Are you new to the hobby of trackchasing? If so, let me give you just a little bit of background. Before I go any further I will tell you that a lot of people get pretty enthused about what I've been doing with trackchasing. I will offer this warning. If you try it yourself it could become addictive.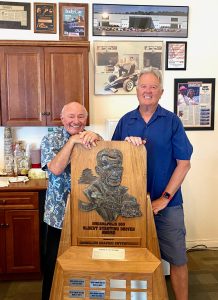 My name is Randy Lewis (above with Indy car veteran driver and car owner, Dick Simon). I hail from the sleepy little village by the sea, San Clemente, California. I am a "trackchaser". I trackchase. Have you ever in your life heard of "trackchasing"? I didn't think so. 
Trackchasing is a "collecting" hobby. Trackchasing is a "counting" hobby. It's really not all that much different than when you were a kid and you collected stamps or beer cans or bottle caps.
Trackchasing is all about visiting new auto racing tracks for the very first time. Believe it or not, trackchasing has "rules" as to what kind of racetrack and race car and race driver count toward a chaser's lifetime totals and which ones would not. In a nutshell a trackchaser can count a track where adult drivers race cars or trucks at ovals, road courses and figure 8 tracks. That covers 98% of the rules.
In addition to the racing part of trackchasing for me, I really enjoy seeing the local sights and sounds of whatever area I am visiting. I called these "Trackchasing Tourist Attractions". If you go to my website at www.randylewis.org and click on the Trackchasing Tourist Attractions tab you'll see where I've been all over the world. Here's a link to that tab.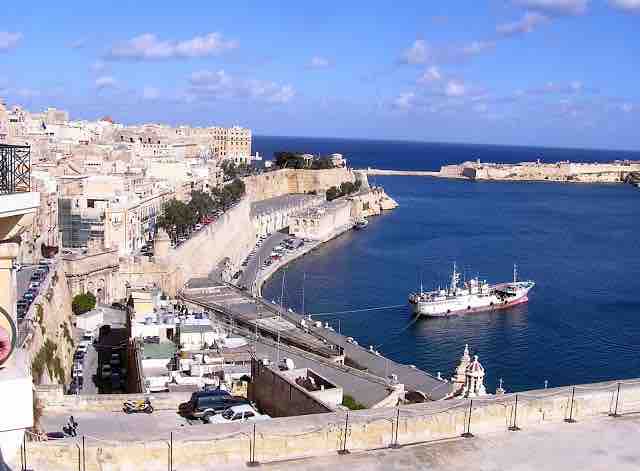 Trackchasing Tourist Attractions
I also really enjoy the logistical part of the hobby. I have been retired for nearly 20 years. During that time I have not earned a single dime of work income. That means I have to manage my money pretty closely enable in order to be able to do what I do.
Logistically I have to handle seven different categories of trackchasing expenses. Those expenses include airplanes, rental cars, hotels, airport parking, gasoline, food and race tickets. As an example, you can just imagine what traveling from Southern California out to the Midwest for four days of racing would cost.
In any given year I will travel well over 200,000 miles. I'll stay in hotels 150-200 nights a year, rent 50-75 rental cars every year and buy a full tank of fuel about 100 days a year just for trackchasing.
After each and every event that I attend I post a YouTube video, a SmugMug photo album and a very detailed Trackchaser Report about the experience. My stories are not just about what happened at the track but about my visit to the area and what exactly it took to make the trip happen. That's where the racing, the touring and the logistical challenges come from.
I told you that trackchasing is a "counting" hobby. Trackchasing is ultra-competitive as well. Lots of people don't recognize that when they are initially exposed to this hobby. Trackchasing has had all of the political drama, cheating, accusing people of cheating and other aspects of poor personal behavior that any other competitive activity might have. This is why I am NOT a member of any organized trackchasing group. The management of these groups has been so poor over the years these groups are not something I want to be associated with whatsoever.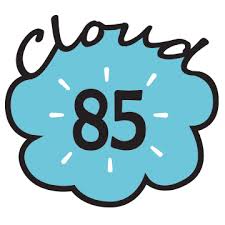 As this is written I have seen racing in 85 different countries at more than 2,650 racetracks. During all this time I have never tried to benefit financially from my hobby. This is despite being interviewed by hundreds of track announcers, newspaper reporters and radio and TV outlets as well as doing a TV pilot. I'm a volunteer. I do this 100% for the fun of it.
Because I have seen racing in 85 countries at this point I am considered the World's #1 Trackchaser. That's good enough for me. Now I encourage you to drop down a few spaces and read about today's trackchasing adventure. As you discover what went on at this track just think about the idea that I've done this more than 2,600 times. I don't mind admitting I am addicted to the hobby of trackchasing.
Yes, today's adventure was one more of the 2,000 trips that have taken me up, down and around the proverbial long and dusty trackchasing trail.  If you would like to see where I've been and experience those adventures here's the link: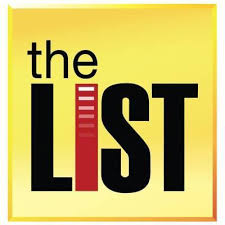 If you've got a question, comment or whatever please leave it at the bottom of this report.  It's very easy to do.  Or you can visit me on Facebook.  Thanks!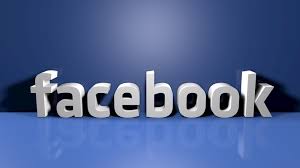 FOREWORD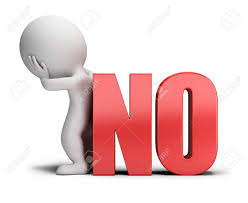 Wednesday, July 29, 2020.
It is true that I did NOT want to make the trip from California to Wisconsin this morning. After reading my Trackchaser Reports for years have you ever heard me say that? Here's what I was thinking.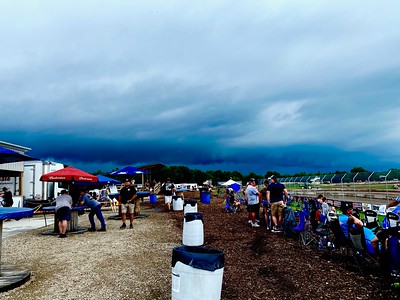 I had just trackchased at the Dirt City Motorplex (above) in Lena, Wisconsin on Sunday afternoon. The next day, Monday, I had taken a flight back to Los Angeles. I didn't get back to our modest seaside cottage until dinner time in San Clemente. Nevertheless, after encountering my share of jet lag I took Carol out to dinner so we could catch up on our weekend activities.
Today was Wednesday. My early morning wake-up call came at 3 a.m. That meant I had been home for about 33 hours. Nevertheless, Badgerland was calling my name. When my name is called I have to respond.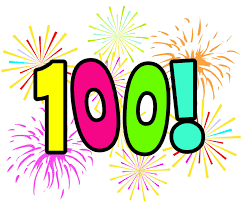 I am doing my very best to see racing at my one-hundredth track in Wisconsin sometime during the 2020 trackchasing season. I began the year having seen racing at 92 tracks in Wisconsin. I've been knocking them off one by one this year but the remaining tracks are few and far between up north here.
My plan to return to Wisconsin for the second week in a row did come about at the very last minute. My original plan had me heading out to Peru, Indiana on Thursday morning of this week. That plan would allow me to have almost 2 1/2 days at home between trips. During the height of the summer trackchasing season that's not all that bad.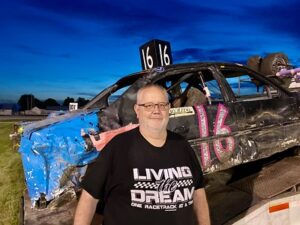 Just a couple of days ago I learned from trackchaser Brian Dolphy that he and his wife had been able to see some trackchasing countable racing at the GSR Kartway up in Clintonville, Wisconsin. The fact that they had countable racing at this track was news to me.
About five years ago I ventured up to the GSR Kartway myself. On that evening they only had flat kart racing. As you know by now, trackchasing rules forbid the counting of flat kart racing.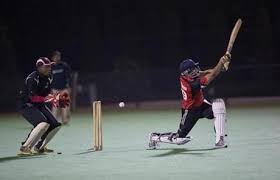 I've told you a million times that I think the trackchasing founding fathers swung on and missed on the idea of turning thumbs down for flat kart racing. That's right. They just said outright that flat karts would not count as a countable form of race car in the world of trackchasing. I think that was a huge mistake.
From the above paragraph, you might think that I am all in favor of changing the rules today to add flat karts to our menu. I'm not really sure that I am. Here's why.
All of the trackchasing statistics up to this point, over nearly 100 years of counting tracks, have forbidden flat karts. There might be 1,000 flat kart tracks in the United States alone, maybe more. If the current trackchasing chasers were able to add flat kart tracks when the old-line trackchasers could not that might really screw up the stats.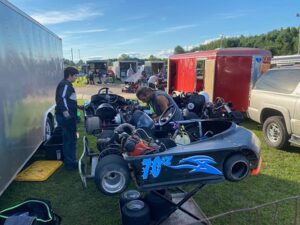 Adding flat karts (like those pictured above) would be a little bit like having baseball move the fences in from 350 feet to 200 feet. It would be so much easier for the current trackchasers to pad his or her totals by counting flat kart tracks. Then they might victoriously pat themselves on the back with track visits that trackchasing pioneers never had the chance to see. If I had to guess I would say that I am against adding flat karts at this point in time. Yes, I believe flat karts should have been a countable class from the beginning. If flat karts are added to the rules package I'll have to decide if I want to follow that plan or not.
Once I saw that the Dolphy's had seen countable racing at the GSR Kartway I went to the GSR website. That's when I found out some information that was very important about the junior sprint division. It turned out that drivers aged 13-18 are eligible to drive in this class. The number 18 in this age range was the critical number.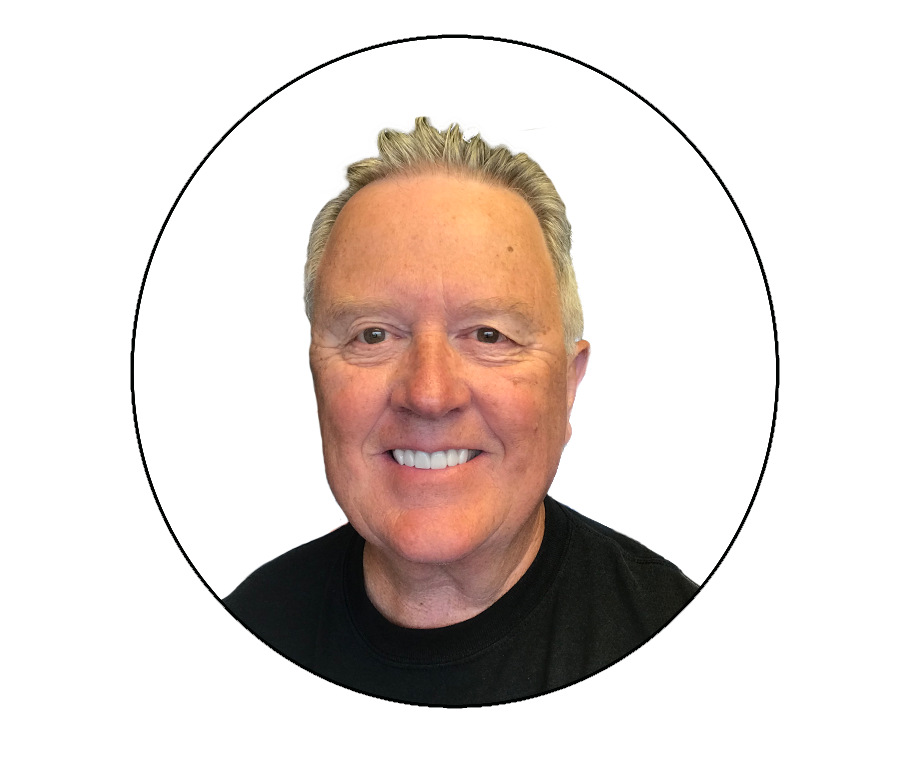 If you were to check out the trackchasing rules you would see there are a number of "Randy Rules" amongst them. I doubt that any other trackchaser in the history of trackchasing has had more than one rule dedicated to them individually. I've had a handful or more of "Randy Rules".
I am indirectly responsible for the rule that says an adult racer must be 18 years of age or more. How am I, a person who was never part of the trackchasing founding fathers or the elite group within trackchasing, responsible for such a rule? I'm glad you ask.
Many years ago our trackchasing commissioner was a fellow by the name of Will White. At the time the rules simply said that we would count racing conducted by "adults". We would not count racing initiated by people who were not adults. Of course, that begged the question, "what was an adult?"
There were a lot of theories that attempted to answer this question. Most people could get a driver's license at age 16. They could vote at age 18. Sometimes the age requirement for drinking was 21. In order to rent a car, you sometimes have to be aged 25. In the world of trackchasing, exactly how old did someone need to be to be considered an adult?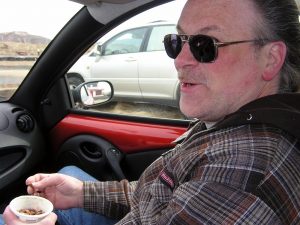 For some odd reason, Commissioner White did not want to clarify a specific age. That left everyone in a complete state of flux. I badgered Commissioner White and when that didn't work I badgered him some more. Finally, in a fit of frustration and in an attempt to get me to move on down the road commissioner White identified the age of 18 as the adult age requirement for trackchasing. Good. We needed that clarification. This was another example of a Randy Rule.
So now the junior sprint caged division at the GSR Kartway was a countable class. They were countable in the sense that the division was open to 18-year-olds and they raced caged karts. There was just one more problem.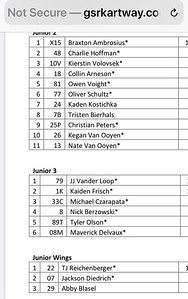 In checking the point standings on the track's website only three drivers in the juniors sprint caged class had earned any points. One driver, Abby Blasel, only had 157 points. That meant that she wasn't coming to the track very often.
Two other drivers, A.J. Reichenbach had 800 points and Jackson Diedrich far less than 800 points. That meant Jackson hadn't been coming every week either.
That's when I got in touch with Jordan my track contact at GSR Kartway. I don't really know if Jordan was a man or woman or boy or a girl but Jordan was very helpful in confirming that they would have two junior sprint drivers at the track during my visit. It took several texts and a lot of clarifications but Jordan was able to confirm that the top two drivers in the points standings would be there this Wednesday night.
It was with the above as background that I headed out this morning to the Midwest. How could I not go? I had seen racing at 98 tracks in Wisconsin. There are only three or four others in the state on my radar screen. I could not afford to pass up the GSR Kartway.
My wake up came at 3 a.m. I was out the door at 3:20 a.m. I made the non-stop 65-mile drive in the EEOC sponsored Tesla Model X using autopilot all the way. With autopilot, my car stays in my lane unless I tap the turn signal. If the coast is clear the car changes lanes. It maintains whatever speed I set and only slows if the car in front of me is driving at a slower rate. It's pretty slick.
My nonstop flight from Los Angeles to Chicago landed at about 1 p.m. This gave me plenty of time to pick out a Toyota Camry from National Car Rental folks. From there I made the 200-mile drive up to Clintonville, Wisconsin.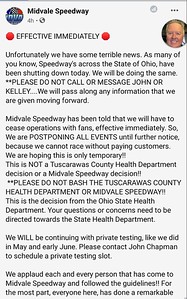 Along the way, I stayed in touch with several of my race contacts regarding future racing plans for this weekend and beyond. Later in the evening, I would get some very unsettling news from the state of Ohio.
When I arrived at the GSR Kartway it was exactly as I had remembered it from a few years ago. Tonight's general admission price for adults was five dollars. If I wanted to pay $13 I could have a pit pass. I didn't think that was worth it so I pulled my car into a spot where I could actually watch the racing from inside the car.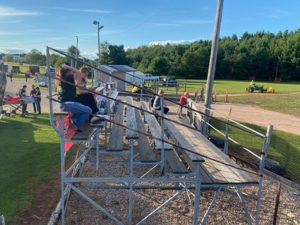 In point of fact, I chose to sit in the top row of the grandstand at this very neatly prepared high-quality go-kart track. Their officials were clearly identified by wearing their fluorescent yellow T-shirts. They had a super high-quality announcer which is very unusual for kart tracks. Every aspect of the GSR Kartway facility was first class.
It wasn't long before I was chatting with Leland Johnson a local fan. He had come out to the track to watch a round of go-kart heat racing before heading to the local pool hall where he expected to shoot pool until midnight.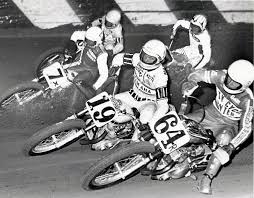 Talking to Leland Johnson was a real treat. He had raced flat-track motorcycles for 27 years all over the country. This was until he crashed and suffered a severe blood clot on his brain. He had the nastiest scar to prove that the story he was telling me was true. He told me it took 11 months to recover.
Lee was quite the character. I'm not sure if the crash affected his personality or not but he was a positive storytelling individual. He and his dad make the most unique pizza cutters. You might want to check them out on Facebook at LBJ Cutter to see if that something you need to add to your kitchen tool arsenal.
I arrived early as I almost always do. They started hot lapping at 6 p.m. The first race started promptly at 7 p.m. with a very smart salute and several American flags being taken around the track at slow speed while our nation's favorite song played.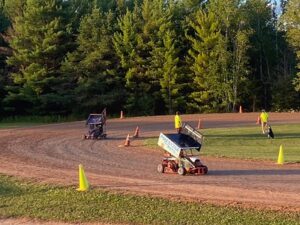 I'm going to guess there were about 50 racers in the pit area. All but two (the junior wings above) of the go-karts were what we call flat karts. Luckily for me the two caged junior sprints that I expected to show up did.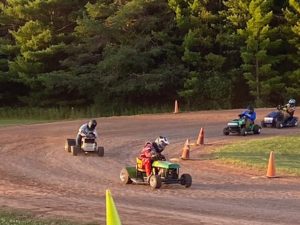 In addition to the karts, there were about a dozen racing lawnmowers on hand. I don't see the lawnmowers compete all that often. Tonight there were two classes of lawnmowers. They were high-quality racing machines. The lawnmowers were very entertaining to watch.
The race format called for each division to compete in two heat races and a feature. Once the two-car caged junior sprint division took the green flag the GSR Kartway officially became track number 2,631. I stayed for the two rounds of heat races. It was a very comfortable evening with no bugs and moderate temperatures as the sun began to sink below the horizon.
I would just make this comment to my readers. Some of you may think that the form of racing that you enjoy most is "real racing". Some readers might simply dismiss other forms of racing as "not real racing". I don't think that could be further from the truth.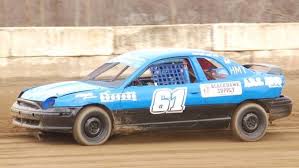 I have observed racers of all types driving every different kind of machine that you can imagine. I see that they all have one thing in common. They're pretty serious about their racing. It doesn't matter if it's a flat go-kart, or a well-used up 1982 Dodge neon junker or the boys from NASCAR. Everyone comes to the track hoping to do their very best and maybe win the main event. After observing all of these racers I no longer dismiss any class of racing as not being serious to the competitors.

While heading up to the track tonight I consulted my hotel sponsor, Priceline.com. They were able to hook me up with a really good hotel deal at the Four Points by Sheraton in Brown Deer, Wisconsin. The hotel upgraded me to a suite. The hotel was only a two-hour drive from the track.
I didn't want to leave a day early for this trip. Nevertheless, I'm glad I did. I was very pleased to record my 99th track here in the home of the Badgers.
Good evening from Clintonville, Wisconsin and the GSR Kartway.
Randy Lewis – 85 countries – 2,631 tracks.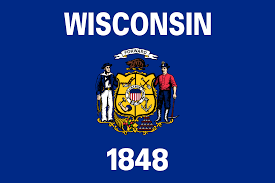 Wisconsin
The Badger State
This evening I saw racing at my 99th-lifetime track in the Badger State, yes, the Badger State.  I hold the #4 trackchasing ranking in Wisconsin. Wisconsin #8, amongst all the states, in tracks seen for me in the U.S.
Here's a link to my all-time Wisconsin state trackchasing list. I have made 60 separate trips to Wisconsin seeing these tracks.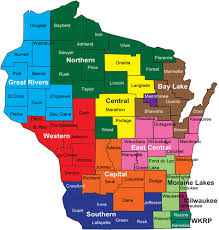 Thanks for reading about my trackchasing,
Randy Lewis
World's #1 Trackchaser
Peoria Old Timers Racing Club (P.O.R.C.) Hall of Fame Member
Wisconsin sayings: We're headin' Up Nort'
Not only is "up nort'" more of a state of mind than an actual physical location, but this one is just the first of many phrases on this list where I think accents attributed to the changing and dropping of letters.
JUST THE FACTS
LIFETIME TRACKCHASER COMPARISONS 
The three most important trackchasing comparisons to me are:
Total lifetime tracks seen
Total "trackchasing countries" seen
Lifetime National Geographic Diversity results
Total Lifetime Tracks
There are no trackchasers currently within 770 tracks of my lifetime total.  Don't blame me.
Randy Lewis, San Clemente, California – 2,630
Total Trackchasing Countries
My nearest trackchasing competitor, a native of Belgium, has seen racing in more than 30 fewer countries compared to my lifetime total. 
Randy Lewis, San Clemente, California – 85
Current lifetime National Geographic Diversity results
Randy Lewis, San Clemente, California – 3.96
That's all folks!  Official end of the RLR – Randy Lewis Racing Trackchaser Report
Click on the link below to see the video production from the racing action today.
Click on the link below for a photo album from today's trackchasing day.  You can view the album slide by slide or click on the "slide show" icon for a self-guided tour of today's trackchasing adventure.