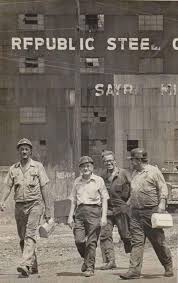 Greetings from Sayre, Alabama

From the travels and adventures of the 
"World's #1 Trackchaser"
The EventVideo Plus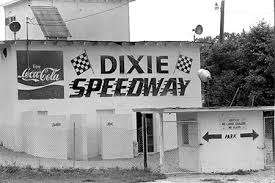 Heart of Dixie Speedway
Asphalt oval
 Lifetime Track #624
.
.
Heart of Dixie Speedway
Asphalt figure 8
 Lifetime Track #625
Reprinted with permission from my Saturday, April 5, 2003, Trackchaser Report. 

THE CLASSIC TRACKCHASER REPORT
Editor's note: This is a CLASSIC Trackchaser Report. What the heck does "Classic" mean? It's simply a Trackchaser Report that comes from my trackchasing archives. Typically these will be stories from tracks I visited five years or ten years or more ago.
For whatever reason (usually not enough time) it didn't get posted to my website when I first made the track visit. Often a classic TR will not have a video and/or photo album attached. I didn't begin producing my YouTube videos until 2009 (YouTube channel: RANLAY). I didn't begin writing a complete Trackchaser Report until I had seen about 425 tracks. Photo albums were sort of hit or miss during the early years of my trackchasing. Additionally, if you see a website link know that link worked when the TR was originally written. Will it work now? Your guess is as good as mine! Nevertheless, this CLASSIC Trackchaser Report has finally bubbled to the surface and is now available for everyone to see at www.randylewis.org. I hope you enjoy it.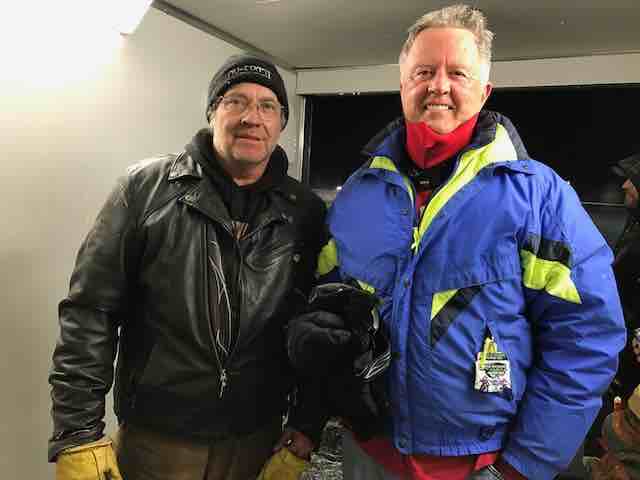 I AM A TRACKCHASER.
My name is Randy Lewis (above – ice racing in a UTV, one of the coldest nights I've spent trackchasing). I hail from the sleepy little village by the sea, San Clemente, California. I am a "trackchaser". I trackchase. Have you ever in your life heard of "trackchasing"? I didn't think so. 
Well, you made it this far. You might as well pour yourself a cold one and take your Trackchasing 101 class. When you finish you'll have your trackchasing diploma and can then teach your friends about the hobby. 
Today's adventure was one more of the 2,000 trips that have taken me up, down and around the proverbial long and dusty trackchasing trail.  If you would like to see where I've been and experience those adventures here's the link: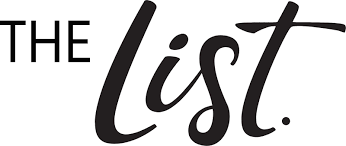 If you've got a question, comment or whatever please leave it at the bottom of this report.  It's very easy to do.  Or you can visit me on Facebook.  Thanks!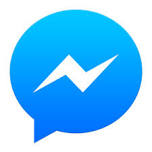 FOREWORD
Saturday, April 3, 2003.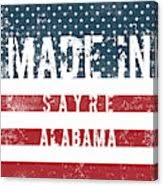 Greetings from Sayre (pronounced SAY REE), Alabama,
Editor's note: This first review comes after seeing racing on the Heart O' Dixie Speedway oval track.
PEOPLE/TRAVEL NEWS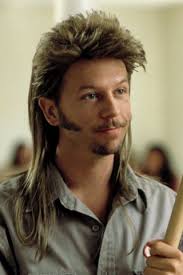 The people who frequent the Heart O' Dixie Speedway are country.  In Iowa the people who visit short tracks are rural but here in Alabama, they're country!  There were way too many mullet haircuts for my taste.  A mullet haircut is all business upfront with a party going on in the back.
I sent my trackchaser business card up to the announcing booth.  Normally, when I do that the announcer makes a quick mention about my trackchasing; I record it with my video recorder and sit down for an evening of racing.  This time the announcer didn't say anything after I knew he had received my card.  About 20% of the time the announcer will not mention anything at all.  I was at the concession stand with my 15-pound camera bag in one hand, a filled to the brim Diet Coke in one hand and a freshly mustard slathered hot dog in the other hand when he began to talk about my trackchasing.  Not wanting to miss this audio opportunity I tried to go into camera action mode by acting like I was having an epileptic attack.  In reality, I was only juggling my Diet Coke, mustard swimming hot dog and a hard to handle video camera.  I got most of what he was saying about the trackchasing and spent the next several minutes cleaning the mustard and Diet Coke from my clothing.  The announcer did give me five more mentions over the PA during the remainder of the night such as, "Randy, have you ever seen modified lites run (aka legend cars)?  I'll bet you have since you've seen 624 race tracks".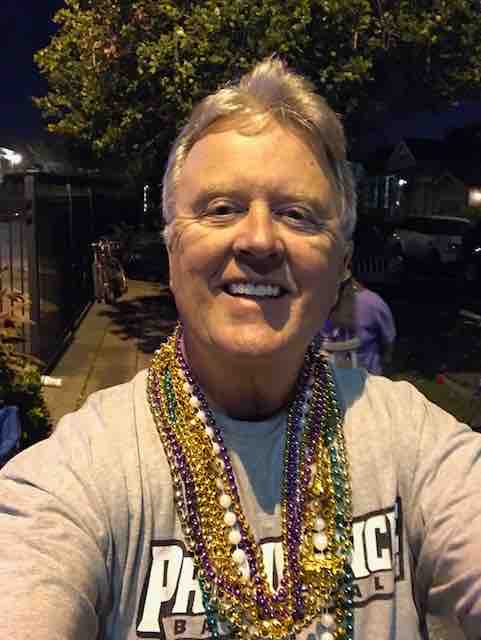 One notable people activity at the Saturday afternoon Talladega show was the ownership transfer of beaded necklaces.  The guys had the beaded necklaces and would give them to the girls after the girls showed their _ _ _ _.  I've seen this at Mardi gras, but it's nearly as popular at Talladega.
BEST COUNTRY T-SHIRT WORN BY A WOMAN:   I may need a man for a lot of things but I don't need one to ride a Harley.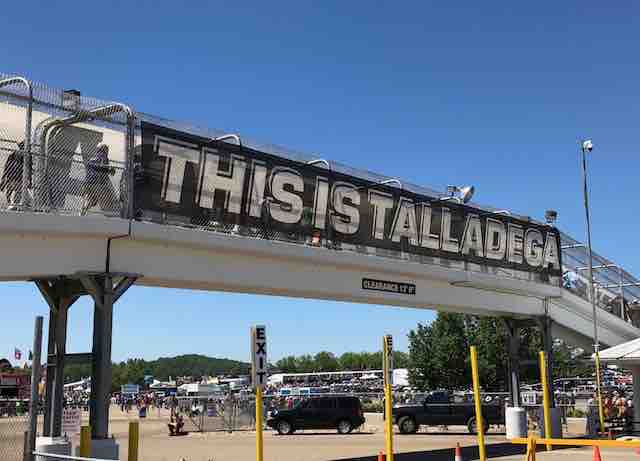 RACING NEWS:  
The day started off with a Saturday afternoon show at the Talladega Super Speedway.  This was not a new track for me but since I was in the area I watched the NASCAR Busch race and the IROC race.  The IROC race was the better of the two.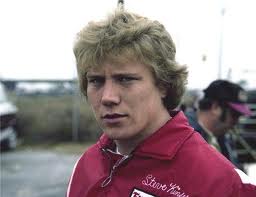 The IROC format pits 12 drivers selected from several different racing groups including NASCAR Winston Cup, Indy Racing League, CART (I think) and the World of Outlaws. It was a close race.  I was rooting for the World of Outlaw drivers, Steve Kinser and Danny Lasoski but they never challenged.  The Busch race was made more interesting with my racing radio.  I was able to hear Michael Waltrip making jokes while driving down the front straight at about 190 M.P.H.
The Heart O' Dixie Speedway oval was my 624th different track to visit.  I came here because race/trackchaser Ed Esser had mentioned the Speedway would also be racing on their figure eight track.  More on that in my next report.  Ed thanks for the heads up.
This track is a slightly banked ¼ mile asphalt oval with good sight lines.  The speedway has been in business for more than 40 years. They opened in 1960  They run a features only format.  They ran these classes for the number of laps indicated in parentheses.
Rebelette (10)
Renegade (10)
American Buzz (10)
Pure Street (20)
Street Stock (20)
Modified Lites (20)
Pony Stock (30)
IMCA Modified (30)
And you thought every conceivable racing division name had already been taken!!  Each class had from 12 to 18 cars except the Rebelette (ladies division) which had only three.  The modified lites were what most racing folks know as legends.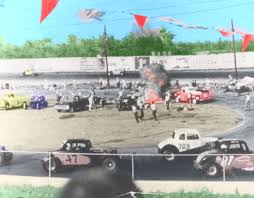 The track is old and didn't have too much grip.  This led to lots of spins especially coming out of turn #3.  The program began on time at 8 p.m. but these classes of cars did not finish until about 11:15 p.m.  This late finish was a bummer for three reasons.
First, I had to stay for all the races because the figure 8 track would be racing after the oval track groups finished.  Secondly, Daylight Saving (don't say savings) Time moved the clocks forward by one hour (making me lose sleep).  Thirdly, I had to drive an hour and one half back to Talladega after the race so I could sleep in my car.  Every yellow flag, and there were a lot, was met with disdain by me.
My favorite racecar was a factory red 1980 Cadillac Sedan Deville.  I had one exactly like it when we moved to Connecticut in August 1979.  The guy started on the second row of his race and after two laps was running last in an 18-car field.  His Caddy ran just like mine did!
By the way, the night before I had called the track in Lanett, Alabama and the lady informed me they run only go-karts and according to her none of them is of the champ car variety.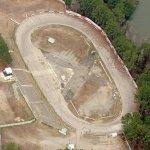 Editor's note: This second review comes after seeing racing on the Heart O' Dixie Speedway figure 8 track.
PEOPLE/TRAVEL NEWS
Is "tor ture" one word or two?  I want a list of trackchasers who voted for counting figure 8 tracks!  I want their addresses!  I want their children's names!  I want to know where their children go to school!  Please no comment from any trackchasers who are offended by these remarks.  As a competitive trackchaser, you can't just ignore the figure 8 opportunities to pad your totals.  Going to figure 8 races (single race at the end of the night events) increases your track totals but it doesn't make it right.
Usually a track races on their figure 8 track as the last race of the night.  That means that if you want to see racing on the figure 8 track you have to watch the entire program of oval track racing.  That's what I did at the Heart O' Dixie track in Sayre, Alabama.  On a normal night, I would have left the oval show long before its completion due to the frequent delays.  But no………..not tonight, the Heart O' Dixie Speedway was running a 10-car, 15 lap figure 8 race AFTER all eight oval divisions had completed their yellow flag invested feature events.  More on the racing later in this report.
I awoke Sunday morning in the back seat of my Hertz racing Taurus at 6:30 a.m. in the infield overflow parking lot of the Talladega Super Speedway.   Although I had been warned that security might come during the night and wake me up in the area I where I parked they never did.  I don't recall waking up during the night even one time although I didn't get to the parking lot until 2 a.m. This was thanks in part to 1) a very slow oval track program on Saturday night, 2) losing an hour to Daylight Saving Time and 3) an hour and one-half drive from Sayre to Talladega.  Even though it was 3:30 a.m. California time when I awoke, I came up with the idea to reposition my car from the area I slept to a very nice position that would make my exit from the track less painful.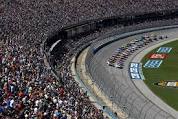 The crowd at Talladega for the Sunday Winston Cup race was estimated at 150,000 people.  When was the last time you've been to an event with that many people?  Have you ever been anywhere with that many folks attending one activity?  The Super Bowl only gets a crowd about HALF that size.  The average ticket price for the race is about $80-90.  Somebody somewhere is making a lot of money.
One of the best things I've ever done in racing is to get a racing radio scanner.  For $10, I can get all of the driver's radio channels plugged into my 200-channel radio.  I get this done on race morning so I have the most up to date list.  It was an extra $10 to get the Busch list.
You can hear some unique things on the radio.  You get to hear each driver's communications with his or her pit crew, the NASCAR official's channel, the MRN radio broadcast and the FOX TV broadcast.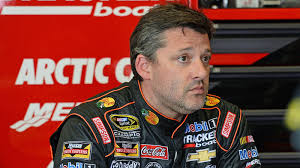 The most outspoken individual on the radio was reigning Winston Cup champion Tony Stewart.  After a wreck with Kurt Busch, his words to the crew were laced with lots of expletives including SOB, the F word and many others.  During a discussion about his track bar, Tony was heard to say, "Would you just listen to me for two F _ _ _ _ _ seconds?  I'm telling you the F _ _ _ _ _ _ track bar is broke".
Another fun part of listening to the radio is hearing the TV broadcasters give their thoughts during the commercial breaks (breaks that are frequent).  On the radio, you don't hear any of the commercials just the broadcasters talking amongst themselves.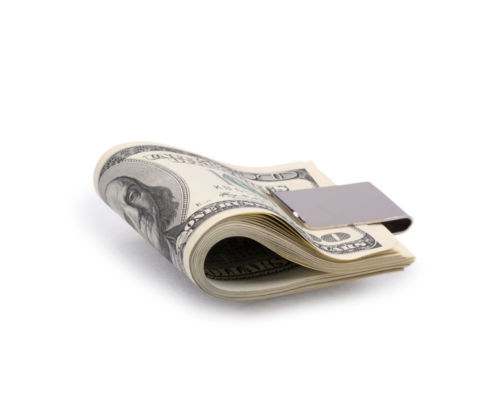 Several people ask me about the expense of trackchasing.  In the people/travel news section of this report (and the remaining reports for the weekend), I'll outline what it costs to go trackchasing.  I track chase on a somewhat limited budget.  To some, it may seem extravagant and to others barebones.  Here goes:
AIRFARE:
Round-trip airfare was a reasonable $228.  This trip on American Airlines will also earn me about 9,000 frequent flyer miles which is more than a third of the way toward a free ticket.
RENTAL CAR: 
$102.80 via www.hotwire.com with Hertz.  Not a bad rate for three days of unlimited driving of somebody else's new car.
HOTEL: 
Friday
Motel 6.  $49.71.  Kind of expensive for a Motel 6 in Columbus, Georgia.  The good thing about Motel 6 is you can always get a hassle-free internet connection.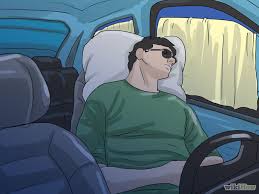 Saturday
No charge for the hotel as I slept in my car.  Now before my non-racing friends jump to the conclusion that I'm absolutely crazy, give me a moment to explain.  I can only remember sleeping in my car on three occasions during my entire trackchasing career.  Each time it was the night before a NASCAR Winston Cup race.  There are three reasons for doing this.  First, it's very difficult to get a hotel anywhere near a Winston Cup race without planning far in advance.  Secondly, the hotel usually multiplies their rate by 2-4 times and puts a 2-4 day minimum stay in place because Winston Cup races as so popular.  Finally, the main advantage to sleeping in the car is you're already at the track and don't have to fight the heavy traffic getting into the track on race morning.  On this day I was prepared.  I brought two pillows from home and a heavy comforter.  The Taurus backseat was a little cramped but I actually did better than I did last year at Martinsville.  Sleeping in the car is a lot like taking an all-night flight from the west coast to the east coast.  I would do this in business about once a year.  Each time I did it I reminded myself how uncomfortable it was and vowed never to do it again.  That vow usually wore off by the time another year rolled around!
Sunday: 
Fairfield Inn, College Park, Georgia $61.02.  I'm not sure a Fairfield Inn is any better than a Motel 6 or a Super 8.  Fairfield Inns are a Marriott property.  Marriott has a promotion on right now that if you have five separate stays between now and June 15 you get two free nights.  So I guess I'll pay $15-20 more per night five times to get two free nights at hotels that might cost $100-150 per night.
RACE TICKETS: 
Friday
Penton Raceway $10.  It seems to me that $10 is a little pricey for a couple attending the races who may be lower-wage earners.
Saturday
Talladega Super Speedway $50.  This was the top price ticket for the Busch Grand National race.  I was seated in the top row of the Tri-Oval tower.  This was an excellent location.
Heart O' Dixie Speedway (oval and figure 8) $12.  Again a little pricey for the local fan, I think.
Sunday
Talladega Super Speedway $135.  Yes, that seems steep but the ticket gave me just about the best seat in the house.  They had $150,000 people at an average ticket price of $80.  That sounds like $12 million in ticket sales to me.          
FOOD: 
Friday
McDonalds $5 (breakfast, I wouldn't eat there at any other time)
TCBY $5 (captive in the St. Louis airport)
Steak n' Shake $5 (I'm a sucker for the Chili 3 ways)
Racetrack $5 (seems like everything's $5, including these chicken fingers/drink)
Saturday
Waffle House $8 (I couldn't resist the double waffle and a few other goodies)
Racetrack $5 (spongy spuds….somewhat like Boone fries but not as good)
Racetrack $4 (not bad for a cheeseburger at a Winston Cup race)
Drinks $10
Sunday
Racetrack $5 (a pretty good breakfast sandwich from a roach mobile)
Racetrack $12 (cheeseburger and bottled water and lemonade)
Big O BBQ $8 (on the road back to Atlanta.  I must have looked kind of bad after sleeping overnight in the car, no change of clothes, bed hair and being out in the sun all day.  The clerk at the BBQ place in her best southern accent asked, "You been to the races ain't ya".  I replied that I had and asked her how she knew.  "You look a little peeekid!"  I think she meant pink. 
Drinks $6
Monday
Waffle House $6 (couldn't resist another bacon, egg and cheese sandwich with grits)
St. Louis airport $5
PARKING:
Saturday
Talladega parking $10.  Parked off site because it seemed less congested.
Monday 
No airport parking charge.  I've found a place that if I walk about four blocks to the airport I can park free.
GASOLINE:
Saturday   $19.78.  Gas was only $1.49 per gallon.  In California it's over $2.00.
Sunday $11.32 final fill up before returning the car Monday morning.
PERSONAL: 
International Hall of Fame Museum admission $8 (if you go to Talladega I recommend this.  It has tons of racecars on display and lots of other information. Above are the remains of Michael Waltrip's famous crash.
Talladega event golf shirt $44.94.  I can use this shirt to get my golfing friends to once again ask me why I go to races.
Race scanner programming fee $20
OVERALL TOTAL:
That makes it $849 to go from San Clemente to Atlanta and back.  Heck, I could have bought a nice recliner for that kind of money.  In my opinion, I did this trip about as cheap as I could for the entertainment I saw.  Just think if I hadn't got a good deal on airfare and rental car, free airport parking, slept in my car one night and ate cheap fast food what the total might have been.  I believe this expenditure adds credibility to the claim of being "the #1 trackchaser living west of the Mississippi".
Later on in the season, I'm going to do a race trip where I spend as little money as humanly possible.  I'll keep you posted.
RACING NEWS:  
The figure 8 show was run on a "traditional" figure 8 track.  That means the curved part of the eight used the turns of the oval track.  The "X" part of the eight crossed in the center of the oval.  Most of the racecars are pitted inside the oval with their haulers.  Since the oval is only ¼ mile in length that makes for some tight quarters.  As I mentioned in yesterday's track report the oval racing got underway at the scheduled start time of 8 p.m.  There were many delays and the eighth class completed their feature at 11:15 p.m.  THEN….they had to clear the pits of all racecar haulers and racecars.  This took an additional 15 minutes.
I'm here to tell you that this shorts wearing Californian was beginning to shiver on this damp coolish night.  I actually did consider bagging the figure 8 idea but then my cost per new track on this trip would have been more than $400 so I hung in there.
The racetrack flyer described the race as "15 laps of dramatic figure 8 racing".  They had ten cars including a beloved red #45 1980 Cadillac Sedan Deville.  The race wasn't bad but it was just one short race. Nevertheless, a new track was in the books, my 625th.
Since this is my first set of track reports sent for the season I'm open to any points of constructive criticism (what to add or delete) from anyone via private email.  This does not include "if you don't like figure 8 single race tracks, don't go".   I've heard that one before. By the way, I am happy to report as this report is updated in 2020 that the Heart O' Dixie Speedway know known as the Sayre Speedway is still operating.
RENTAL CAR UPDATE:   The Hertz racing Ford Taurus closed out with 606 trouble-free miles.
That's all the news that's fit to print from San Clemente where the women are strong, the men are good-looking and all of the children are above average.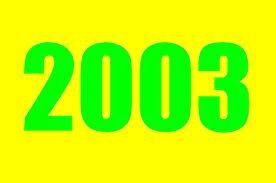 New racetracks visited in 2003
Penton Raceway, Lafayette, Alabama, April 4
Heart O' Dixie (oval), Sayre, Alabama, April 5
Heart O' Dixie (figure 8), Sayre, Alabama, April 5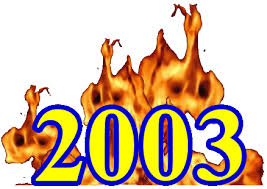 Planned new racetracks for 2003
25-Apr
Regular program
Wake County Speedway
Raleigh, NC
26-Apr
SCCA (day)
Virginia Intl Raceway
Danville, VA
26-Apr
Regular program
Bowman Gray Stadium
Winston-Salem, NC
2-May
Regular program
Ionia Raceway Park
Lake Odessa, MI
22-May
WISSOTA Late Model Special
Red Cedar Speedway
Menomonie, WI
23-May
Regular program
Fox Ridge Speedway
Arcadia, WI
24-May
U.S. MODIFIED TOURING SERIES
Deer Creek Speedway
Racine, MN
25-May
U.S. MODIFIED TOURING SERIES
Dodge County Speedway
Kasson, MN
26-May
CORR
Trollhaugen Ski Area
Dresser, WI
26-May
Somewhere near MNSPL
 
6-Jun
Regular program
Path Valley Speedway
Spring Run, PA
 
 
 
 
8-Jun
Regular program
Ninety-Three Speedway
Oak Hill, OH
11-Jun
Wacky Wednesday
Speedway 95
Bangor, ME
12-Jun
Thursday Night Thunder
Beech Ridge Mtr Speedway
W. Scarborough, ME
13-Jun
Regular program
Wiscasset Speedway
Wiscasset, ME
14-Jun
Oval & Figure 8s
Riverhead Speedway
Riverhead, NY
15-Jun
"R" rated racing
Muddy Acres
Mecklenburg, NY
17-Jun
DIRT Modifieds
New Egypt Speedway
New Egypt, NJ
Official end of Randy Lewis Racing Trackchaser Report
Click on the link below to see the video production from the racing action today.
This isn't my video but it will give you an idea about racing down in Sayre, Alabama