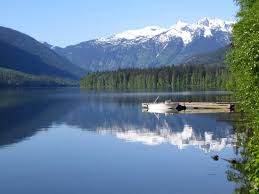 Greetings from Pemberton, British Columbia, Canada
and then….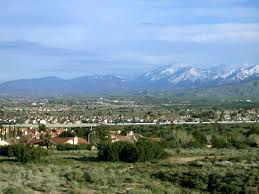 Palmdale, California
.
.
From the travels and adventures of the 
"World's #1 Trackchaser"
.
.
Pemberton Speedway
Dirt oval
 Lifetime Track #2,550
.
.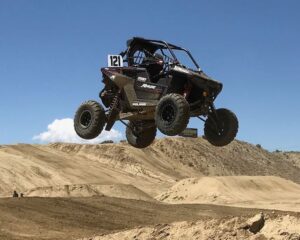 LACR MX – Vet Track
Dirt road course
 Lifetime Track #2,551
The EventVideo PlusPhotos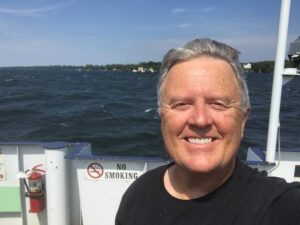 THE EVENT
My name is Randy Lewis. I am a "trackchaser". I trackchase. Before you discovered my site had you ever heard of trackchasing? Maybe not? So….what the heck is trackchasing? Sit back, take a read and you'll be an expert on my hobby of trackchasing when you're finished.
Here's my best explanation.
Trackchasing is a three-pronged hobby. I'm a racing fan. I love to travel. I love to analyze opportunities to get the most out of everything while saving time and money.
Trackchasing fills the need for all of the above. The racing part of my trackchasing has me trying to see wheel to wheel auto racing at as many different racetracks as I can all over the world. Yes, all over the world. So far things are going pretty well. As this is written, I've seen racing in 84 countries at more than 2,500 tracks. As a matter of fact, I've seen racing at more tracks than anyone else in the world.
Equally important to me are the things I get to see and experience over the "long and dusty trackchasing trail". I call these adventures "Trackchasing Tourist Attractions". You won't want to miss my "Trackchasing Tourist Attractions" page. Here's the link:  Trackchasing Tourist Attractions or my "Sports Spectating Resume" page, Sports Spectating Resume on my website at www.randylewis.org.
I live in southern California. That's probably the most inconvenient location in the country for seeing tracks in the U.S. Most of the racetracks in the U.S. are located well over 1,000 miles from where I live. As a matter of fact, my average trip covers 5,000 miles and more. I take 35-40 of those trips each season. In any given year I will travel well over 200,000 miles, rent more than 50 cars, and stay in more than 150 hotel rooms.
I get the chance to meet people all over the world. With trackchasing trips to 84 countries and counting just getting the chance to experience so many other cultures, spend time in their homes and meet their friends is a huge reward for being in this hobby. I am indebted to several of these folks for their help and friendship.
It takes a good deal of planning to do the above and not spend my entire retirement portfolio. I enjoy the challenge, the travel and every other aspect of "trackchasing". In reality, my trackchasing hobby is a lot like being with the carnival. I breeze into town, stay a little while and then head on down the road.
Today's adventure was one more of the 2,000 trips that have taken me up, down and around the proverbial long and dusty trackchasing trail.  If you would like to see where I've been and experience those adventures here's the link: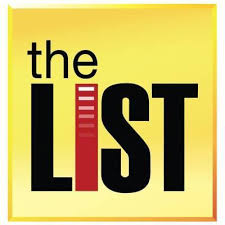 If you've got a question, comment or whatever please leave it at the bottom of this report.  It's very easy to do.  Or you can visit me on Facebook.  Thanks!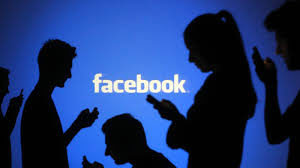 FOREWORD
Saturday, May 11, 2019.
The challenge of this particular trip had to be my transportation plan. It was Saturday morning. I needed to get to Seattle, Washington to make things work by noon. I would be flying on a standby basis. There were only two flights that would allow this plan to succeed. Both of them were overbooked.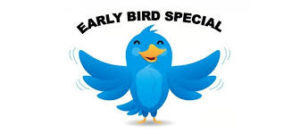 I left the house at 2:55 a.m. for my 6 a.m. flight from Los Angeles. The first flight I would try for was overbooked by six passengers and I was seventh on the standby list. That meant that at least 12 people ahead of me would have to miss the flight in order for me to get on the plane. Those were not good odds.
Of course, at that early in the morning, especially on a Saturday, there was no traffic on the 65-mile drive from San Clemente to LAX. If I didn't make the 6 a.m. flight my next option departed at 7:05 a.m. If I missed that flight then I wouldn't be going to British Columbia at least through Seattle today. If that happened I might simply return to San Clemente and enjoy Saturday at the beach.
I took the long way from the parking garage to my departure gate at LAX. By doing this I had 2 miles of steps in the bank by the time I cleared TSA airport security. When I got inside the terminal I went into the Alaska Airlines lounge. I'm a member there. I relaxed with a light breakfast and tried to compute my logistical alternatives if I didn't make those flights to Seattle. I ended up missing the 6 a.m. flight. As I mentioned It was well overbooked.
Next, I jumped over a couple of terminals to see if I could get on the flight headed to Seattle departing at 7:05 a.m. It was also overbooked as well. While I waited I had some time to consider my alternatives.
There were a couple of flights running from Los Angeles to Vancouver, British Columbia this morning. Those planes had quite a few seats available. If I went that direction I would have to get a one-way car rental. I needed to be returning my car to Seattle in order to make Sunday's trackchasing plan work.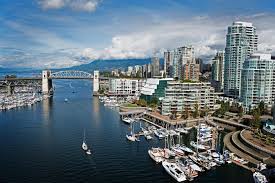 Flying into Vancouver (above) seemed like an excellent plan if I missed the second Seattle flight this morning. I simply needed to check on one thing. Could I get a rental car in Vancouver and return it to Seattle? In the final analysis after calling the National Car Rental company,
I could NOT do that. That meant I wasn't going to Vancouver.
If I couldn't end up in British Columbia for racing tonight exactly where COULD I watch a race on Saturday night and still get back into Los Angeles by very early on Sunday morning? I needed to do that in order to catch a race that was happening in Palmdale, California on Sunday at 10 a.m. Yes, I tend to move around.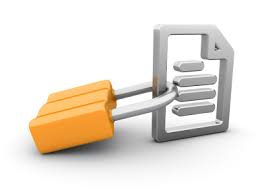 I checked my database (proprietary means my group worked to get the info and it is not shared until after a track is seen) for future race dates. I noticed a location in New Mexico was racing tonight. Then I noticed that I could fly out to El Paso, Texas this morning and return early tomorrow morning. That would work perfectly. To confirm things I checked the New Mexico track website.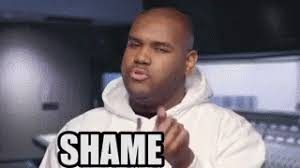 The Randy Lewis Racing Research Department scans track websites on a daily basis. The results provided to me by this group have allowed me to bury my competition in the trackchasing hobby. Nowadays other trackchasers scan the list of tracks I've already seen and then publish the schedules of those tracks as if they had discovered them on their own. Shameful.
I couldn't believe my good luck with the flight times and availability of the El Paso, Texas flights. There was just one problem. The track in New Mexico was planning to race this Saturday evening when it was checked a month ago. Now, they were not racing.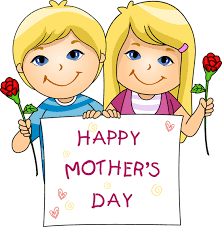 There were a couple of tracks in Arizona and Colorado that might fit tonight as well. They race on an every other week basis. Wouldn't you know it? Both of them was dark tonight. Maybe the fact that this was Mother's Day weekend had something to do with tracks not racing this weekend.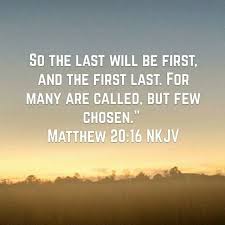 For my 7:05 a.m. flight to Seattle, I was tenth on the standby list. I couldn't believe it when the gate agent called the first nine names and no one came forward. As the tenth and last standby passenger, I was the first person to get a standby boarding pass. I used a biblical phrase when I accepted my pass from the agent by saying, "And the last shall be first". She got it.
The flight from Los Angeles to Seattle went just fine. When I arrived in Seattle I walked over to the Club @ SEA airline club to get organized and to get some more breakfast. This was the third airport lounge I had used this morning. That's productivity!
Getting into Seattle had definitely been touch and go. My trip really come down to the last flight that would allow my plan to work. However, that's what happened today.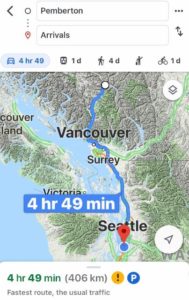 It was going to be a five-hour one-way drive from Seattle up to Pemberton, British Columbia in Canada. What did all of that mean? It meant that I would drive an hour from my house to LAX. Then I would take a three-hour flight from Los Angeles to Seattle. That was nine hours of transportation up to the track in British Columbia. Of course, I would have to repeat the entire process to get home.
I seriously debated whether or not seeing a stock car track up in British Columbia was worth the time and financial commitment of six hours of flying and 12 hours of round-trip driving. It probably wasn't. But then I am retired. I had a little bit of free time on this particular Saturday. I would also be seeing a track on Sunday morning when I got back to LAX. With the weekend doable double, I concluded that I might as well do it.
At the SeaTac airport, I asked the rental car agent if he had any Chrysler 300s available. He was a helpful sort. He trotted off and soon returned with a bright white sharp-looking Chrysler 300 with only 9,000 miles on the odometer. I was going to be using a full tank of gas on this 10-hour rental car ride so a big car would be very worthwhile. I also planned to sleep overnight in the car.
Over the past couple of weekends, Carol and I have done quite a bit of driving on winding mountainous roads that paralleled the local river or waterway. That was exactly the type of trip that I would be taking once I crossed the Canadian border today.
With the snow-capped mountains and beautiful water views of the Wissler recreational ski resort, this didn't look like "dirt track country." I will tell you that privately I began to wonder if I had plugged the right address into my GPS system. My worries were put aside when I saw a roadside sign telling me I was getting close to the city of Pemberton. That's where the track was located.
I can best describe the racing situation at Pemberton as "strange". I don't necessarily mean strange in a negative way. I simply mean strange.
THE RACING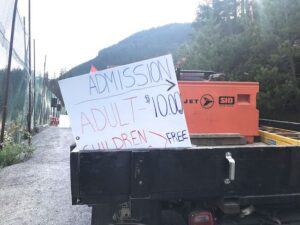 Pemberton Speedway – Pemberton, British Columbia, Canada
I really didn't have any expectations of the Pemberton Stockcar Association. I'm not sure I even knew if they were racing on dirt or asphalt. I had no idea what kinds of classes they would race. It didn't really matter to me. I was simply coming up here to see a race. As long as they ran a race I would be happy.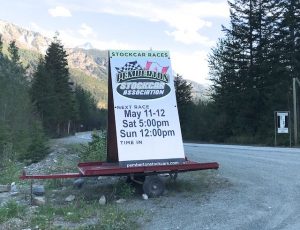 Right in the middle of 100 miles of winding mountain roads a sign on the right side of the road popped up. It read, "Pemberton Stockcar Association". Start time for today on Saturday was 5 p.m. Tomorrow they would race on Sunday at 1 p.m. A lot of the British Columbia Canadian tracks race on both Saturday and Sunday on a once a month frequency. There are very few tracks anywhere in the world who do it that way.
I arrived early like I always do. I took a 40-minute power nap in the National Car Rental Racing Chrysler 300. Remember I left the house this morning at 2:50 a.m. Tonight I would be sleeping overnight in my rental car. That's a challenging combination but if you're going to do what I do you're probably going to have to do it that way if you want to be as efficient as you possibly can be
There wasn't much room in the parking "lot". I hesitate to call the parking lot. It was more of a clearing that might allow 30 or 40 cars to be parked. This was a very rustic and rural operation.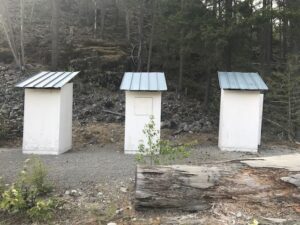 Before I got to the ticket booth I noticed three small vertical buildings. The buildings might've been four or five feet square and about ten feet tall. What could these possibly buildings possibly be? They were outhouses….shitters! I hadn't seen outhouses at a race track in a very long time. I had certainly seen them but not in decades.
Admission to the races was a reasonable $10 Canadian. That's about $7.50 U.S. Cash only.
Right at the entrance they also had some attractive Pemberton Stockcar Association T-shirts. I considered getting one until I reminded myself that I have more t-shirts than anyone possibly needs. The concession menu was right at the entrance as well. I was just about out of calories for the day so I probably wouldn't be eating anything.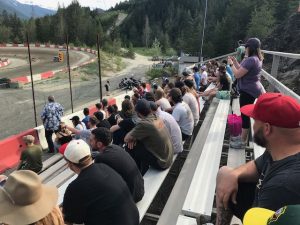 There was a small rustic grandstand. It was about eight rows tall and had irregular step heights. Nevertheless, I grabbed a seat at the top row and joined about 100 people, maybe a few less, for this Saturday late afternoon race start.
I struck up a conversation with the young gentleman sitting next to me. I almost always do that. This guy was from Germany. He was in Canada on a one-year work visa. One of his "colleagues" had invited him to the races so that my new friend could see his workmate compete.
The couple selling the tickets also ran the concession stand. They told me, when I asked, that the track was about 10 years old. I don't think they were sure about that answer. The facility looked older to me.
The racetrack was nestled at the base of one of the most scenic backdrops I've ever observed. On the one side, there was a huge pine forest with snowcapped mountains beyond the backstretch. I sat on the front stretch. Behind the grandstand was an equally steep rock ledge.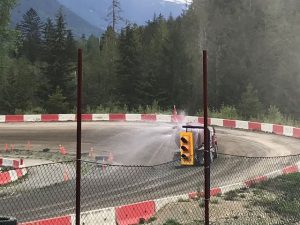 The oval track was about a quarter-mile in length. It was nicely banked but a little dusty at times even for these lower-powered cars. I've seen racing at more than 2,500 tracks. It seems as if there's always something just a little bit different about each and every one that I've seen despite having seen so many tracks.
They had a decent PA system with a couple of large speakers set up right in front of the grandstands. Nevertheless, there was no track announcer whatsoever. They played music continuously throughout the entire race program on a Sirius/XM satellite radio station, the Classic Rewind channel.
Since there was absolutely no commentary about the race program I didn't know which race I was seeing or what class was competing or anything. While I was there they did hold three separate races.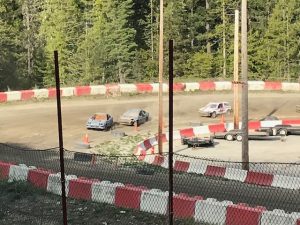 The first race attempted to start four junk cars. However, one of them dropped out of the pace lap. I was guessing this might be a youth class but I don't know that for sure. This was followed by about ten small four-cylinder cars speeding around the oval for possibly as many as 15 or 20 laps. The third race was for five low-dollar V8 stock cars. They also raced for 15-20 laps or so. These races almost seemed like feature events. Was I watching a features only program?
Then they went to what appeared to be an intermission. I don't know if it was an intermission. Without an announcer, it was impossible to tell. In some ways, it seemed like the program might be over.
If the racing was finished at that point I had seen 16 cars racing. To see that amount of "action" it would take me twelve hours to drive up here and back. It would also take me six hours to get up here and back flying. I hated to think about it that way.
The demographics of the crowd was unusual compared to what I see in most places. Well over 80% of the 75-100 people in the stands were young folks in an age range of 20-35. I just don't see that young of a crowd at virtually any track I visit. 
When the first three races were finished more than one-half of the crowd left. The cars in the infield were not being loaded on their trailers. Nevertheless, so many other people were leaving. I wondered what was up next. The racing had started about 45 minutes late compared to their 5 p.m. advertised start time.
It had not taken all that long to run three races despite the fact there was one red flag for a flipper. I sat quietly in the grandstands. My German friend had left with a few other people. I sat quietly in the stands for one hour. Yes, one hour!
There was no announcer. The Sirius/XM music continued to play. There was no action in the infield pit area. Some of the drivers came into the stands to visit with their friends. At the one-hour point of this "intermission", the water truck appeared on the track.
Then it dawned on me. Maybe TODAY'S racing WAS finished. However, they were racing tomorrow, Sunday, at 1 p.m. Maybe the cars in the infield would simply stay there overnight. Maybe they were watering the track for tomorrow. Everything I am reporting to you was pure conjecture. I had no way of knowing.
The temperature when I arrived had been in the mid-80s. We were in the mountains. It was now 7:30 p.m. and beginning to get much colder. It was starting to get dark as well. The sun would set at about 8:30 p.m. The track didn't have any lights. There was no action on the track. That was all very strange.
I went down to use one of the outhouses. They had a series of air fresheners in the one I used. They had long since exceeded their useful life! The odor was noticeable. Carol would not have liked this situation.
As I said, this "intermission" had now lasted more than an hour. I debated whether or not to stay and see any more of the racing. Would there be any more racing?
My flight was leaving in 10 hours. I needed to be at the airport no later down about 8 1/2 hours from now. It was going to be a five-hour drive and I needed to cross an international border. My decision? I had seen enough.
I wished they had started on time and not nearly an hour late. I wished they had not stopped the program for more than an hour for no discernible reason. I wished they had a few more cars that were just a little bit more competitive.
Don't get me wrong. I was not disappointed in the least. When I drove up to Pemberton I didn't have any great expectations other than simply seeing a race. I did just that. The weather and the scenery were gorgeous. I was happy.
AFTER THE RACES
Last year I slept in a car or on an airplane or in the airport for 43 nights. I have a goal to cut back on that number by at least 20%. Tonight was not going to help that quest. As soon as I crossed back in the United States I would find a rest area along Interstate 5 and take a 2 ½-hour nap.
When I crossed the border back into the U.S. I had something happen to me that had never ever happened to me in well over 500-lifetime border crossings. The border control agent was a friendly sort. He reminded me of my good buddy Ron Asahara.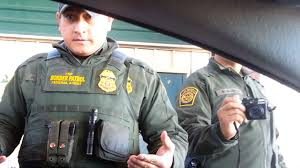 He was almost overly friendly. Despite our nearly instant bonding he continued to ask me questions all through the smile-fest. It seemed as if he might be trying to "catch me" on one of his questions. I hung in there and answered the questions succinctly but honestly.
When this interrogation was finished the border agent stuck out his hand and I grasped it just as if we were long-lost buddies who hadn't seen each other in a while. We were now saying goodbye. Like I say in more than 500 border crossings I have never shook the hand of a border control agent. Weird but nice at the same time.
I drove about 40 miles south of the border and stopped at an interstate rest area near Bow, Washington. There were a few other cars (that's me on the left in the National Car Rental Racing Chrysler 300) taking advantage of the free accommodations.
I figured out how much further I had to drive. That number was about 80 miles. Then I computed how much time it would take to get gas and return my rental car. That all equated to about a 2 ½-hour overnight respite. I set the timer on my iPhone, leaned back my driver seat, pulled out my Delta Airlines "acquired" blanket and went to sleep. I woke up about three minutes before my alarm was set to go off needing to pee. With an overnight temperature of about 50°, it was a little nippy at my "campground".
Now all I had to do at 1:30 in the morning was to drive 80 miles south, stop for gas, return the rental car and hop on a 5 a.m. flight from Seattle to Los Angeles. Sometimes life is just too simple.
There is a phenomenon that seems to exist about 90% of the time with my rental car and my rental car gas gauge. It almost always seems as if I'm going to need to get gas about 30-50 miles before I get back to the airport. It's the kind of situation that if I fill up 50 miles from the airport, the gas tank gauge will no longer show "full" by the time I reach the airport.
It's simply unbelievable how frequently this happens. I am left with two choices. I can stop for gas 50 miles from the airport but then I'll have to stop again to avoid being dinged for returning the car with less than a full fuel tank. Wow! Just as I was dictating the above statement the low fuel light went on. I still had 50 miles of driving to go to get back to the airport!
Yes, the car's fuel range indicator told me I had 50 miles of gas left in the tank. My Waze GPS system told me I was 46 miles from the airport. What to do? I made an executive decision to fill up some thirty miles from the airport according to my GPS system. I would fill the tank as full as I could possibly make it. I would then hope that the gas gauge would still be on full by the time I got to the airport. That was my strategy.
Sunday, May 12, 2019.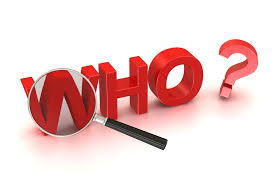 Who in their right mind takes a Sunday morning flight departing at 5 a.m.? Why do they even schedule flights like that? Maybe they have flights leaving that early so people can fly from Seattle and still catch an off-road UTV race in Palmdale? I'm only guessing.
Nevertheless, I filled up with gas at 3 a.m. and was returning my rental car 30 minutes later. At the Seattle airport, there's a rather long rental car shuttle bus ride to the terminal. I cleared security at 4 a.m. only to find a large number of people sleeping overnight in the SeaTac airport. I knew exactly what they were thinking. I've slept at SeaTac on many nights.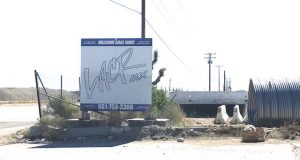 Today's Dirt Series racing at the LACR MX facility was scheduled to begin with a UTV race at 10 a.m. I would very much have liked to have had a Priority Pass breakfast at LAX but I didn't want to miss that first race.
I've been following the Dirt Series for a few years now. They are one of the few racing organizations where I subscribe to their electronic newsletter. That effort turned out to be a good idea regarding today's event.
Dirt Series was scheduled to have a race this weekend at the California City MX track in California City, California. However, on Thursday of this week, that facility got a lot of rain. They contacted Dirt Series on Friday and told them they couldn't host the event! That could have been a major problem for the dirt series group and me as well.
On crash and burn timing Dirt Series came up with a brand new facility as a replacement for California City. The substitute was called the LACR MX track in Palmdale, California. LACR had never ever hosted a UTV race at their motorcycle track.
UTVs were new to LACR. LACR was new to Dirt Series. It was all new to me…..which is why I darkened their door!
Fortunately, I got the electronic message in time to make the adjustment. It was more than fortuitous for me that they had canceled at a track I had never seen before but were rescheduling at a track I had also never seen before. That meant I was headed to Palmdale and not California city.
THE RACING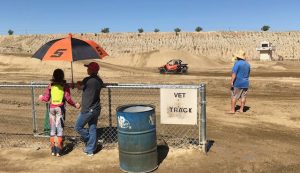 LACR MX – Vet Track – Palmdale, California
I arrived at LACR while the competitors were still practicing. I paid my $10 admission, which I think was five dollars less than they used to charge. I'm not sure about that.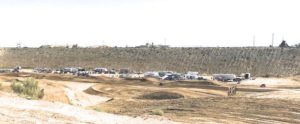 The LACR MX facility is located at the base of what looks to be a large gravel pit. I drove the Carol Lewis owned and MFunds sponsored Lexus RX 350 down to the bottom of the basin. I was in plenty of time to attend the 10 a.m. drivers' meeting.
You should know that I rarely drive my own car or Carol's own car to a trackchasing event. That is a very poor financial idea. I'm big about making good financial choices. That's one of the reasons I'm been able to do this for so long without showing up for work in the traditional sense.
There were three classes of racing machines that would be competing today. This included motorcycles, ATVs and UTVs, which are also known as side-by-sides (SXS).
I always learn a lot by attending the drivers' meetings. Today I picked up on the idea that they would be racing on the "Vet" track and not the main track. That's good to know. Maybe someday I'll come back and see racing here on the main track.
The guy who runs Dirt Series is a take-charge kind of a guy. He warned everyone that misuse and/or derogatory comments over the radio toward the drivers would not be tolerated. He threatened to take the radios away from those who offended this policy. To be honest I have frequently seen racing fathers behave just like little league dads…in a bad way.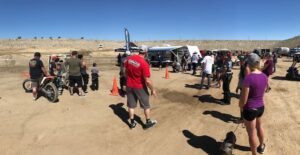 He also mentioned several times that today's racing was "for the kids". I looked around the drivers' meeting. Virtually every driver, maybe all of the drivers, looked to be less than 18 years of age. Hmmmm, I thought. That was a little strange.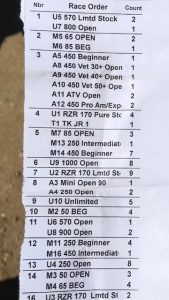 Today there would be a series of 15 races for the three different competition classes. Within each class, competitors were divided by engine size, experience level, etc. Only one or two of the 15 races would be trackchasing countable, but that was all that was needed.
The weather was warm and clear. The high temperature had to be in the mid-80s. Palmdale is located in the California desert. In some ways, Palmdale is sort of a "rough" area. People up here are trying to get away from the city life of Southern California. It's a lot less expensive to live up here as well.
I looked around for other trackchasers that might be attending this event. I didn't recognize anyone. Most trackchasers live east of the Mississippi. What does the "most" mean? Probably about 95%! Those easterners don't travel to places like this very often.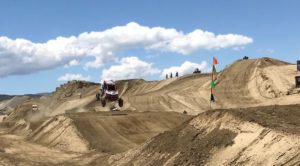 I moved around the lower bowl of the gravel pit watching the race action. Spectators who chose to watch from the upper side of the gravel pit could see the "backside" of the track. From what I could see, and I'm guessing, I could see action at 40-50% of the entire undulating dirt/sand road course.

The sixth race was going to be most important to me. I wanted to see the UTVs in the "1,000" class.  One thousand simply means the engine is 1000cc in size. That's the biggest motor they put in new UTVs from the factory.
I noticed something a little unusual as this race lined up. There were eight competitors. I was fine with that. However, if I had to guess I would say all eight drivers were under 18 years of age. That could prove problematic. I had made an extra effort to get here and I certainly didn't want to come away empty-handed.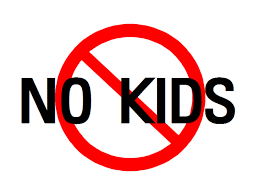 You see….trackchasing's founding fathers appeared to hate kids. From what I know about the situation not a single founding father had any children at least none they owned up too. How did the fact that trackchasing's founding fathers hated kids manifest itself? They banned kids! That's right. They simply recommended that racing fans go to the concession stand when "kids" were racing. Kids racing does not count in the hobby of trackchasing. Please….do not blame me for the rules of trackchasing.
I checked with several fathers and officials. They assured me that this was an adult class. It just turns out that apparently "adults" don't want to take the beating and banging that comes from riding a UTV or an off-road course like this. I was OK with that.
AFTER THE RACES
When that race was finished I packed my gear and headed on back toward our modest seaside cottage located in the sunny little seaside village of San Clemente, California.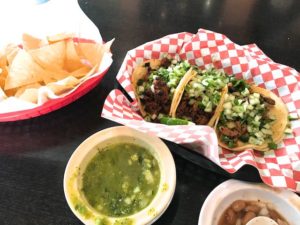 When I wasn't too far out of Palmdale I consulted with Yelp, my restaurant app. Yelp recommended a place called La Tapatia in Fontana, California. This place turned out to be an excellent Mexican restaurant. I think I was the only white guy in the place. It looked as if the eatery had open only recently from the "now open" sign. Folks were enjoying a pleasant Southern California Mother's Day afternoon in the restaurant.
This place was fantastic. If we had one of these in San Clemente I would be there once a week if not more often. I'll probably never go back with the place being located in Fontana but then you never know.
Soon I was back in San Clemente and wouldn't be leaving for a few days. I spent some time at the beach early in the week power walking. It's going to be very difficult for me to meet my exercise goal for the year with an upcoming foot operation planned. We'll see how it goes.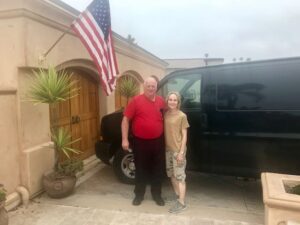 On Monday afternoon who should show up in our driveway but no other than Paul Weisel, Pennsylvania trackchaser and good buddy. Paul would be staying the evening with us during his annual West Coast visit.
Paul enjoys Thai food. Why does Paul enjoy Thai food? Because when we were on a trip to England we couldn't find any other place to eat, so we defaulted into a Thai restaurant. From that point on Paul is now a lover of Thai food. If it were only that easy to get him to text.
Paul and I enjoyed batting the conversational ball back-and-forth on a number of topics during his stay with us. We also got to watch one of the best NASCAR Cup races I've seen in a long while when we viewed the race from Kansas City on a recorded basis. It's always nice to have Mr. Weisel in the house.
Good day from first Pemberton, British Columbia, Canada and then Palmdale, California.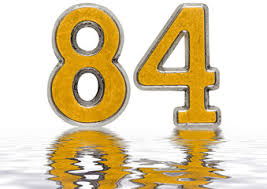 Randy Lewis – 84 countries – 2,500+ tracks.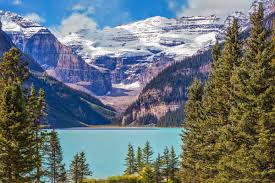 British Columbia
The Beautiful British Columbia province
This afternoon I saw racing at my 20th-lifetime track in the Beautiful British Columbia province, yes, the Beautiful British Columbia province.  I hold the #1 trackchasing ranking in British Columbia.  I've seen 20 or more tracks in three different provinces.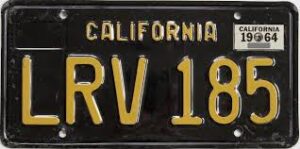 California
The Golden state
This morning I saw racing at my 170th-lifetime track in the Golden state, yes, the Golden state.  I hold the #1 trackchasing ranking in California.  I've seen 170 or more tracks in one state!
Thanks for reading about my trackchasing,
Randy Lewis
World's #1 Trackchaser
Peoria Old Timers Racing Club (P.O.R.C.) Hall of Fame Member
British Columbia sayings: Keep Calm. Bob's your uncle! (no, I don't really know what that means either) 
California sayings: NorCal and SoCal
Californians don't refer to their state as California and definitely not as "Cali" that phrase is used by hillbillies, but instead, break it up the only way it should be divided: NorCal and SoCal.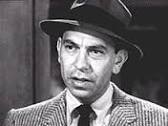 JUST THE FACTS
LIFETIME TRACKCHASER COMPARISONS 
The three most important trackchasing comparisons to me are:
Total lifetime tracks seen
Total "trackchasing countries" seen
Lifetime National Geographic Diversity results
Total Lifetime Tracks
There are no trackchasers currently within 710 tracks of my lifetime total.  Don't blame me.
Randy Lewis, San Clemente, California – 2,551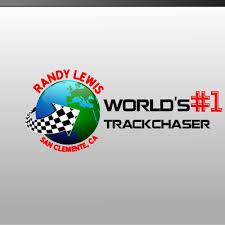 Total Trackchasing Countries
The nearest trackchasing competitor has seen racing in 30 fewer countries compared to my lifetime total. 
Randy Lewis, San Clemente, California – 84
Current lifetime National Geographic Diversity results
Randy Lewis, San Clemente, California – 4.14
That's all folks!  Official end of the RLR – Randy Lewis Racing Trackchaser Report
Click on the link below to see the video production from the racing action today.
One of the most scenic racetracks in North America – Pemberton Speedway 
.
.
Click on the link below for a photo album from today's trackchasing day.  You can view the album slide by slide or click on the "slide show" icon for a self-guided tour of today's trackchasing adventure.

 A visit to one of the more scenic tracks in all of North America
.
.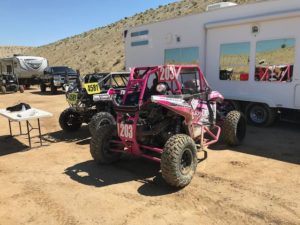 A last-minute trip to the California desert yielded one more new track