West Virginia
The Mountain state
Highlights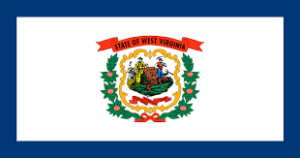 From the travels and adventures of the "World's #1 Trackchaser"
All-Time Favorite West Virginia Track:
Pennsboro Speedway
Best Memories:
I have always said that West Virginia is my least developed trackchasing state of any. I also think that West Virginia is the most rural state I have visited.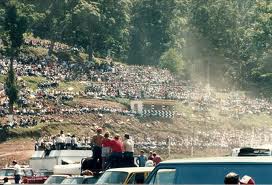 Well, I've only seen racing at nine tracks here. It's easy to pick my favorite. It's the Pennsboro Speedway. I went there all the way back in 1982 and never went back. However, that weekend nearly 40 years ago was most memorable. At the time I was a "racechaser" NOT a "trackchaser". My mother and stepfather and racing buddy Jim Sabo made the trip. We stayed overnight in my parent's Winnebago. Unbeknownst to us, they constructed a huge stage almost on top of our camper. The place was jammed for the weekend and there was no moving once you were parked. That country band rocked until the wee hours of the morning and every beat of the bass reverberated through my body until they stopped.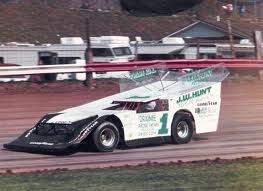 Pennsboro was hosting the World Dirt Track Championship. Charlie Swartz showed up with the first-ever late model "wedge" car. He won the race easily. Late model racing was changed forever on that weekend.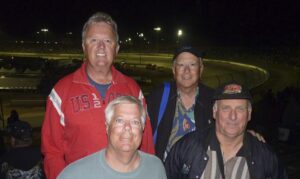 Then, as I recall, I was using Mr. Sabo's (above lower left) radar detector. He told me it was foolproof. I didn't own a radar detector so I believed him and went speeding down the highway. Shortly thereafter a state policeman heading the opposite direction caught me speeding. All Jim could say was, "He must have turned his radar on at the last minute". We made a trip to the courthouse that night to pay the fine. I keep wanting to go back to West Virginia more often but it doesn't seem to be on the way to anywhere.
The Tyler County Speedway evokes a memory as well. It's a dusty track. Have I ever been to a dustier track? If I have I can't recall it!
If you see a track link in the above list simply click on it to be transferred to my Trackchaser Report. Here you will be able to read about my adventure at this particular track. Not only will you learn about my time at the track but you'll hear about all of the interesting people, places and things I encountered during the entire trip, coming and going, to that speedway. Most of my Trackchaser Reports will also include a photo album and YouTube video. Check it all out. Don't be afraid to use the "search" box in the upper right corner of my website's home page. Just type in the track name or whatever and you'll be directed to the place you want to be.
Below is a key to surface types and track configurations so you can understand the above list just a little bit easier.
Surface types:  D-Dirt; P-Paved; M-Mixed
Configuration types:  O-oval; RC-Road course; F8-Figure 8 track